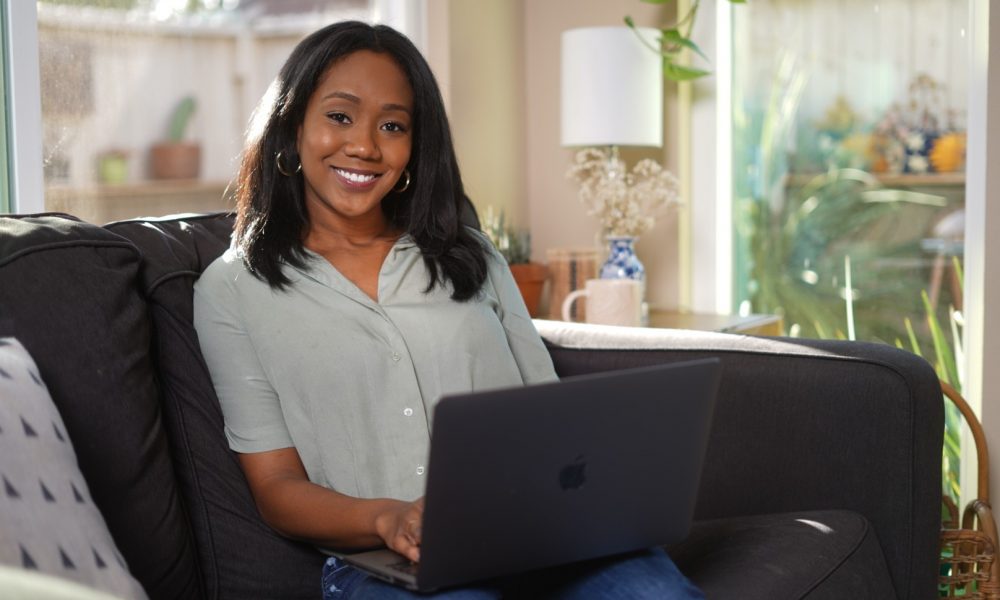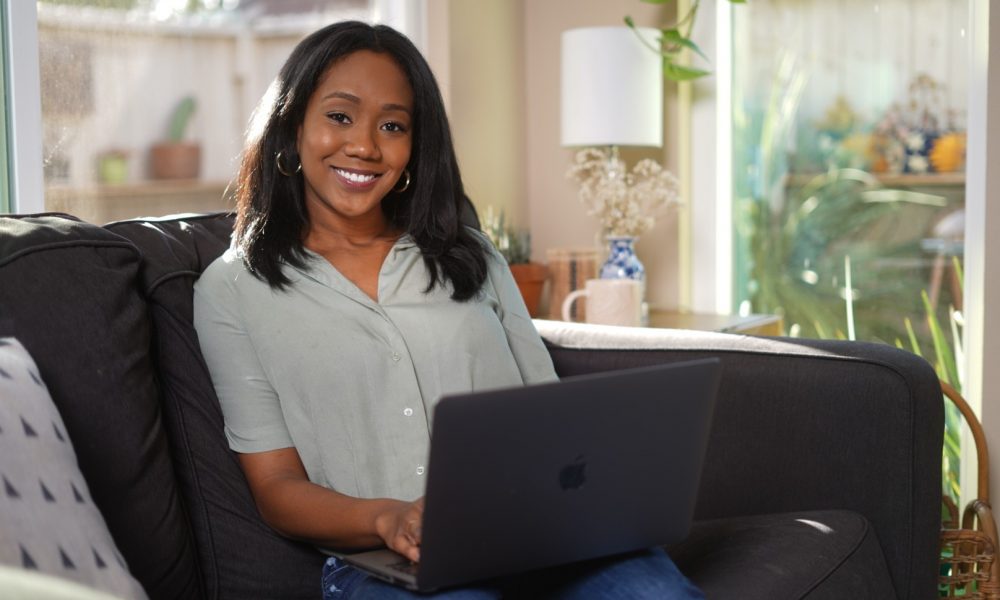 Today we'd like to introduce you to Camille Tenerife.
Alright, so thank you so much for sharing your story and insight with our readers. To kick things off, can you tell us a bit about how you got started?
I was born in Berkeley, CA. At the age of 4 ½ or 5. I moved to the Philippines. My mother is Filipino and my dad is Black. But I did not know that until much much later. At age five, I started kindergarten. I loved it! I made a ton of friends. It wasn't until I was about maybe seven years old that I noticed that I looked different than everyone else. To paint you a picture, every single kid in my school was Filipino, so naturally, I stood out. You see, Filipinos are nice people. Parts of our value system are to respect one another and maintain community, so I didn't really get excluded for looking different. Kids started to ask me why my hair looked like the way it did and felt the way it did. Kids started to ask me why my skin was significantly darker than others. I didn't have any answers for them. I was raised by my Filipino family. My mother also remarried my stepfather, who happens to also be Filipino. They then had my sister. So now, we were known as the family who had the Black kid. I've gotten weird stares by everyone my entire life, even family members. Speaking of value systems, another one that Filipinos value is a sense of privacy. We are not to question anyone's decisions or even confront anyone about it. So the mystery as to why I looked nothing like my parents remained unknown, even to me. Now, Filipinos are also very Catholic. This translates to seeing broken marriages, divorce, and blended families to be a sin. Since I was my mother's daughter from an earlier relationship, I was not "accepted." How did that look? I was not allowed to attend family trips and gatherings.
As a child, I was confused seeing photos of my family in vacation spots and tropical areas. I didn't recall those places, so naturally I asked my mother "Why wasn't I there?" As a 7-year-old desperate to understand the events that were occurring, I took what my mother told me to heart until this very day. Her explanation was exactly how I interpreted it above – that I was a symbolism of shame within my new family system. So often, I was left behind. Part of my mother's explanation was that I had another father, she then showed me photos of him holding me in the nursery in Berkeley. She told me this was my father. I recall so vividly after that feeling a ton of relief. Now, this all makes sense! That is why I looked so different! But the caveat – my mom showed me another fair-skinned, fine-haired, Filipino man. As I grew up, this was the story I told myself. "It made sense I looked different. My stepdad is not my REAL dad, so it makes sense that I won't look like my family." Until my brain matured studying science and led me to even more confusion. Children are supposed to resemble their parents. There were so many school projects requiring students to create family trees with old photos. And that's when I really saw that I look nothing like any of my family members. I found myself confused again… lost. No answers to what my friend's questions were. How I learned to cope? I made sure I was the smartest kid in class, the friendliest, most polite, unflawed, perfect student and child. This is the way I chose to cope. Because I looked so different, I tried to blend in by being the best. I thought "if no one had anything negative to say about me, then I'll blend in with everybody." That was my attempt to fit in. Fast forward to age 16, I begrudgingly move to the US. My parent's petition paperwork required them to uproot their life. I didn't want to because I had my friends, my community. Because the White Americans are idolized in the Philippines, I adopted the same belief.
When I moved, all I focused on was fitting in. Because of that same adopted belief, I tried to make friends with as many white people as possible. I thought that that was the best way to fit in based from the false idea that my family had with idolization of white Americans. I forced myself not to see color. My naive brain thought it was the right and humane thing to do. Fast forward to high school graduation and to my 18th birthday (both in May of 2010), I was getting my stuffed packed to move to my dorm in San Jose State. I was SO excited! Then I received a letter from my biological father, a black man, introducing himself to me. I didn't have words, I didn't know how to process it all. I kept it to myself. And off to college, I go. I filled my days with overworking, overstudying, and tons of partying. I stayed busy to make sure I constantly am drowning myself with distractions from the real world. As I matured and attended graduate school, I dove deeper into my identity. I had to unlearn and relearn a lot. I did a ton of therapy and learned more about myself. I slowly began to understand why I saw the world the way I did and why I did the things I did. This all leads me to where I am today. I set out this moral obligation to help people heal from racial trauma and assist people in understanding their racial identity. It has been the most rewarding thing that I do and although at times it can be really painful, I will not choose to do anything else because to turn my own pain into empowering other people is the best way to heal.
Alright, so let's dig a little deeper into the story – has it been an easy path overall and if not, what were the challenges you've had to overcome?
But part of what I am struggling now is finding community. There are not a lot of people I know who have been through my experience or understand what I have gone through. Part of the reason as to why I share my story is to get connected with others who may have had similar experiences. It can feel really isolating, so I am truly hopeful that there are others who understand.
Thanks for sharing that. So, maybe next you can tell us a bit more about your business?
Diversified Therapy is a therapy practice focused on working with issues that professionals of color go through in their day-to-day lives. Diversified Therapy also focuses on work with healing from racial trauma. This might seem unrelated but a lot of what professionals of color experience is connected with how we identify and the racial tension we experience both inside and outside of work. This then directly interferes with their performance and the way they see themselves. There is still a discrepancy in pay and treatment in the workplace with professionals of color versus our white counterparts. This then results in us working three times as hard as said counterparts. Eventually, this will lead to pressures of overachievement and perfectionism. Which then leads to burnout. Then the cycle starts all over again. A lot of these dynamics are rooted in colonialism. Overworking and perfectionism are both ways in which we can continue to create spaces that support White supremacy.
My organization aims to educate people of these patterns so that we can all make informed decisions. I want us, especially the Black community, to all to heal from years and years of trauma related to something that is not in our control (the color of our skin). There are a ton of therapists who don't take cultural considerations when seeing clients, and for me that is my main focus. I believe that we are a product of our environment and the world exists with all these prejudice and biases. I am proud of the fact that I am women-owned and a person of color who has been through a ton of adversity (and still going through it) and still able to provide a space for others to explore their pain and to heal from it. I want readers to know that the main ethos of my business is rooted in treating people first before anything else they identify with (career, job title, degree, etc.). At the end of the day, we could all use kindness so I always lead with a nurturing approach with clients.
What makes you happy?
A lot of things! My friends and family make me really happy! I would consider myself an extrovert so I absolutely get fuel by relating and connecting with other people. I also love animals, specifically dogs. Honestly, most things related to nature! Sometimes when I get too caught up in my own stuff, I tend to zoom out and look at the bigger picture. Looking at nature allows me to put things into perspective. It makes me happy because it allows me to decide how much energy I need to put in towards certain frustrations. I often ask myself, "Will this matter 5 hours from now? Five days from now? Five weeks from now? Five years from now?" Traveling provides the same thing for me, so I really enjoy that too! I also like to watercolor! Plants specifically – I would consider myself a plant mom. They just brighten up the room plus my nurturing personality gets an outlet caring for my plants! Filipino food! Y.U.M. I think it makes me happy because it does remind me of all the good and cozy experiences I had living in the Philippines. Yoga. It is also another reminder to slow down. Having lived in big cities and having a high motivation, I need reminders to help me be present. When I am on my yoga mat, my body starts to calm down. Plus, it is a constant reminder to breathe through uncomfortable poses! Just like life, there are going to be moments of discomfort, as long as breath through it, we will get through it. Just like holding a challenging pose, a difficult moment is also temporary.
Pricing:
Therapy sessions at $250/ssn.
Contact Info:
Suggest a Story:
 VoyageLA is built on recommendations from the community; it's how we uncover hidden gems, so if you or someone you know deserves recognition please let us know 
here.