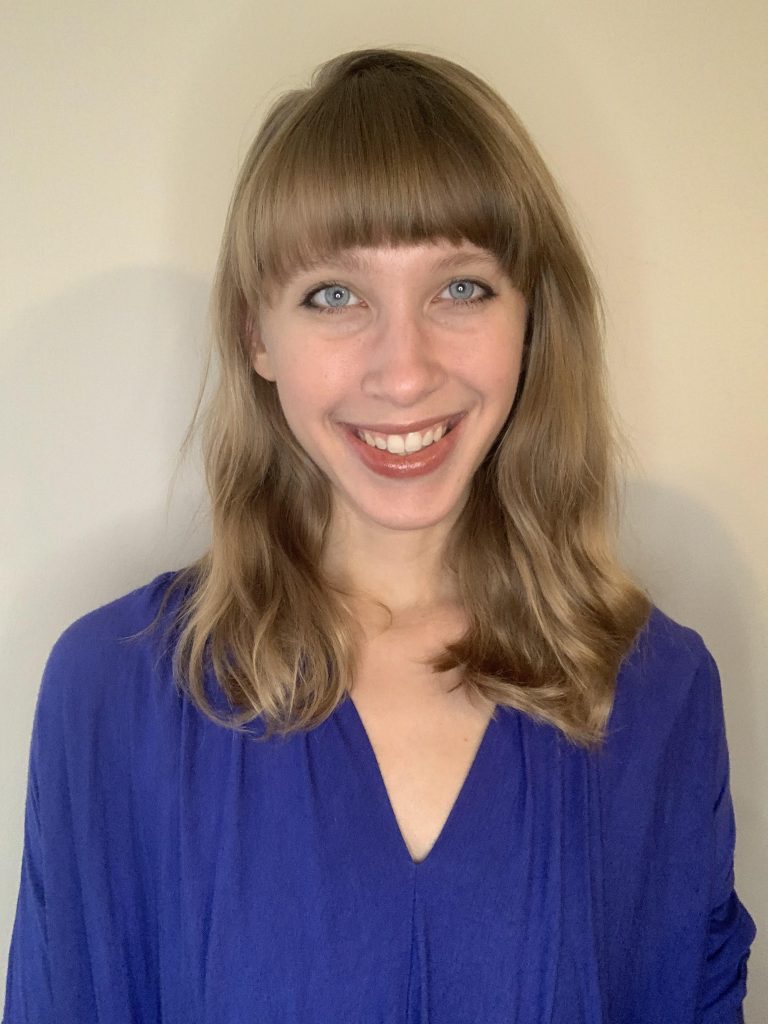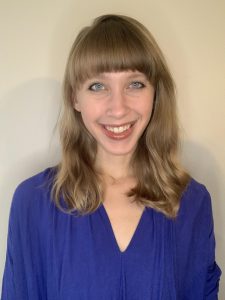 Today we'd like to introduce you to Camille Mica.
Camille, please share your story with us. How did you get to where you are today?
I grew up in rural Texas, and for as long as I can remember, had a deep sense of compassion and interconnection, a longing to move into new places and ventures, and responsibility to somehow serve others through creativity. I ended up going to college in Ohio to study psychology and theology, which fed and grew my interest in connections between psychology and spirituality. While there, I became heavily involved in social justice advocacy, especially in the arena of human trafficking. I was avidly curious and felt a passionate flame, a calling.
Soon I was working with a state government department to develop training on human trafficking, as well as local organizations to provide outreach and relational support for women experiencing addiction and sexual exploitation. I helped lead organizations, campaigns, and events on campus to educate students, faculty, responders, community members, and service providers on human trafficking and contributing factors.
This work eventually took me across the country to so many unexpected life situations and opportunities working with various agencies and innovative leaders from around the world in efforts to address human trafficking through prevention, response, and caring for survivors.
I moved to Los Angeles in 2018 and have fallen in love with this city! I have been struck again and again by collaborative, inquisitive natures of so many people I have encountered here. I most recently worked as a Survivor Empowerment Advocate in Los Angeles with a national organization called Empower Her Network, relationally accompanying human trafficking survivors as they undergo major personal and socioeconomic life transitions. In this role, I've had my eyes opened to major social and legal barriers faced by survivors and minority groups. I've learned so much through walking alongside such amazing, courageous women. This work has changed me.
I have continued in grad school toward completion of my PhD in Psychology, having earned my Master of Arts in Psychology along the way. A lot of my training is in depth-oriented, psychodynamic, and psychoanalytic approaches to psychotherapy, as well as Internal Family Systems therapy. I know that's a mouthful, but it essentially means I honor the depths that patients bring to therapy, working with their deepest dreams, images, and unconscious material, including what is stored in the body.
My background in religion/spirituality and interest in contemplative traditions also informs my research and work. I now work as a Registered Psychological Assistant (PSB94025394) at Angeles Psychology Group under the supervision of Dr Neil Schierholz. We're a holistic group practice in LA.
Over the years, I have been inspired in a big range of endeavors. I have engaged in artwork and poetry, performed musically for various events, instructed dance classes, worked in coffee shops, became registered as a yoga teacher (RYT-200), opened a yoga studio in rural Texas, studied mindful movement and expressive arts, and explored integrative healing approaches and nutrition.
What brings all of this together? I think that some threads weaving through these many different facets of my life are wonder and compassion. Compassion has always been a guiding force. When you look at the word, it is derived from roots that literally mean "to suffer with." Being-with, patiently and curiously, has led me into psychology and psychotherapy. Psychology means the study of the soul, and for me, the soul is infinitely fascinating, speaking in a variety of ways, through image, metaphor, story, bodily experience, art, relational patterns, symptoms. I'm on sacred ground to have the opportunity to listen and communicate deeply, discover meaning, and experience contact.
We're always bombarded by how great it is to pursue your passion, etc – but we've spoken with enough people to know that it's not always easy. Overall, would you say things have been easy for you?
It's definitely been a winding and at times rough, road. Moving across the country many times, as I followed my sense of calling and opportunities before me, has given me a diverse range of experiences, fostered respect for differences, and allowed me to engage with so many amazing people. It also meant loss and moving away from community along the way. I took risks without a well-established path, which was difficult and disorienting sometimes.
Starting out in graduate school, I had no idea of the extent of sacrifices and financial strain that would be entailed in getting a PhD and becoming licensed for clinical work. And working in the realm of human trafficking has not been smooth at all. I was exposed to extreme violations of human dignity, not to mention coming face to face with social structures that perpetuate injustice. I've glimpsed the edges of what I thought imaginable. Yet these experiences have helped shape me as I've also had to learn a greater capacity for trust, flexibility, and hope.
The greatest challenge of my life has been various health issues I've experienced since I was an adolescent. They were nearly debilitating at times – sometimes I questioned if I would survive. The journey of living with these conditions and their impact has helped me grow in sensitivity, a more holistic understanding of health, and patience with healing as a complex and often long process.
Please tell us about Angeles Psychology Group.
Angeles Psychology Group is a group psychotherapy practice in Los Angeles. We specialize in deep, integrative work with adults from a variety of backgrounds and sociocultural situations, and seek to create a contained, welcoming environment for cultivating connection and exploration. Our therapists go beyond symptom management to understanding and transformation of underlying dynamics. One reason I'm thrilled to be on the team at Angeles Psychology Group is our holistic approach. We are really committed to bringing attention to social justice and sociocultural concerns. We draw upon body, mind, spirit, and relationality, and dive into the opportunity to encounter the depths of the psyche.
One unique aspect of my work is working with imagination and linking depth-oriented/psychodynamic, relational, and spiritual approaches. I'm drawn to a transformative process of helping patients get to know, embrace, and express different parts of the psyche. Patients often find they can grow in self-awareness, have contact with a bigger range of emotions, and discover a compassionate space in themselves. From there, they can move with more creativity and responsiveness in their lives and relationships. Starting soon, I will also be leading a group at Angeles Psychology Group, called Engaging Depth: A Psychotherapeutic Writing Group. Exploration and therapy in a communal context can be a challenging, intense, yet powerfully healing process.
What were you like growing up?
As a child, I was a seeker, constantly curious and filled with awe and wonder. I was also deeply sensitive, spiritual, creative, and intellectual. I enjoyed art, writing, theatre, playing music, reading, and being in nature. I was interested in how I could help others.
Having been raised in a small town and living in the country carried with it so much enchantment and wonder as well as appreciation of community and simplicity. Czech cultural traditions were a vital aspect of my early childhood and the life of the town. I remember spending hours playing in a dirt pile with siblings and cousins, never bored! Running through open fields and woods at night with flashlights, hiding behind trees and in crevices of my great grandparents' home, telling stories around campfires. I also cherish memories of my love for performing in community theatre with my twin sister and my mom. There was such an exhilaration onstage and the community that was built off-stage. It involved discipline and hard work, but was … magical.
Contact Info:
Address: Angeles Psychology Group
6363 Wilshire Boulevard Suite 520
Los Angeles, CA 90048
Phone: (424) 259-3238
Email: camillemica@angelespsychologygroup.com
Twitter: https://twitter.com/AngelesPsychGrp
Suggest a story: VoyageLA is built on recommendations from the community; it's how we uncover hidden gems, so if you or someone you know deserves recognition please let us know here.