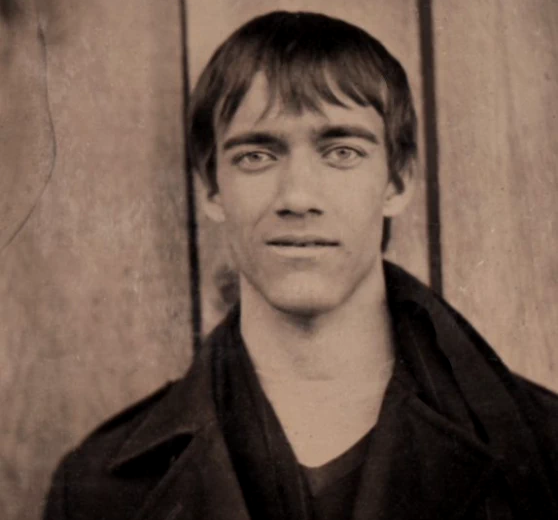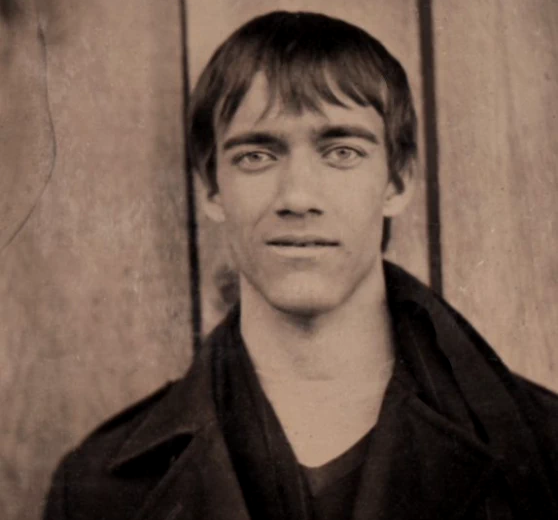 Today we'd like to introduce you to Cameron Cuming.
Every artist has a unique story. Can you briefly walk us through yours?
I was born and raised in Houston, TX. I first became seriously interested in art – specifically photography – after taking a few courses in high school. Though I had dabbled with clay and paint in elementary school, the tight formal rigor of photography rather than the muddy nature of traditional mediums very much appealed to me then.__
Four years on in 2012, I received a BFA from NYU Tisch with a double major in Photography & Imaging and Art History. My interest throughout college gradually drifted from straight quasi-reportage photography to the non-objective limits of the medium. Thereafter, my artistic output shifted even further during the few years that I stayed on in New York into assemblage sculpture and alternative painting methods but always with a photographic subtext in mind.__
In late 2015 I moved to Los Angeles. Since arriving my work has taken on an even narrower, more singular viewpoint for which I partially credit the conscious reduction/ tight control of color and subject matter as well as my new sunny SoCal home.
Please tell us about your art.
I tend to work in series that are more conceptually rather than formally interwoven. The pieces that I am showing here account for my current project and investigation into all manners of dust.__
Dust rallies all around us falling endlessly like marine snow. It lies where we usually do not look, and yet we often find clumps of it rolled into little packages with the aid of our own hair in the corner of our rooms. To think about dust is to think about the margins of life, the insignificant things that we often edit out from our memory or conscious day-to-day thinking. Dust requires things to be slow and still; it likes when nothing is happening but time itself passing. To come across a pile of it is to see time accelerated, a lifetime. It is the anti-commodity. It has no value or really is less than zero for its corrupting influence on "things of value." If we can permit ourselves to regard a commodity in its purest form as something outside of time and thereby beyond the reach of death then dust must be death's harbinger, its aura, the least sexy thing out there (which through a curious psychological inversion has a lot to do with the mechanics of sexuality – just think of Sleeping Beauty or even Snow White in the glass coffin!).__
By itself, dust is not at all sexy, but it is inherently ephemeral and fragile and every day. These innate qualities have something to do with my interest in the literalization of flatness, from the conceptual to the formal, so the final object is in a sense entirely surface, barely present – here and not here – like so many passing objects on the road. A totalizing principle akin to Roland Barthes' photography specific notion of "flat Death," which is in essence "to speak of the 'nothing to say.'" (Is that not exactly what Duchamp succeeded in doing in ushering in the modern day sound and fury of analysis, academic and public!) Consequently, my work may root itself in the readymade's inborn flirtation with meaninglessness, but I still strive to achieve a form of contemplation, a very private endeavor, akin to Barthes' quest for photography's effect. If there is to be any transformative potential in the work, then it must arise through a bodily awareness of it. In all this, it is important to realize that it was not Duchamp who was doing the commentary on his work, that he was in as much doubt as to its validity as anyone initially, that he put things out into the world based on a Feeling for it. (It is all too easy to see his latter years calculated coolness as a sign of conscious genius as if an artist's life has ever been one of certainty.) If my work seeks out anything, it seeks to boil these finer human qualities to the surface of things. Not surface as surface but the mystery of surface, the depth of surface; to play the game of surface without cynicism but with the conviction that there is – must be – something else.
What do you think is the biggest challenge facing artists today?
For many years now a plethora of past conventions have been at the contemporary artist's disposal all via postmodern critical approval granting many people ample freedom to explore a wide range of artistic activities. This is good for the sense of a wide open door, but I feel it does an essential disservice as it limits many people's drive or ability to develop a true avant-garde sensibility in favor of a more "career" mentality.__
Its the problem of having no (aesthetic) problem, which is the problem. What's developed is an environment which cultivates the nothing really to say attitude – or rather attitude itself – wherein the art that thrives is the kind of art that has no memory but a definite goal – to be "Art." More so than Duchamp, this stems from that other trickster, Warhol, whose genius was so profound in its simplicity as to appear utterly surface. To misread him as so many have done is to buy into that surface as he counted on us doing. To buy into the perceived ease – speed – of art. To deny our many selves to ourselves.__
The real problem here is one of emotion. And of beauty. And of not talking about those things. As John Berger noted, to speak of aesthetics is likewise to speak of "hope and the existence of evil."
How or where can people see your work? How can people support your work?
You can visit my horribly out-of-date website at www.cameroncuming.com or my terribly superfluous Instagram @thebodyphotographic where I post my work in dribs and drabs.__
I am also the owner/operator of a DIY gallery space called Permanent Storage Projects located in Boyle Heights. You can visit the Instagram @permanent_storage_projects; the next show will be on 10/27 and the next show which will feature some of the work shown here will be on 12/15 with a solo show set for February 2019.
Contact Info:
Address: 3751 E Olympic Blvd Unit 105
Los Angeles, CA 90023
Website: www.cameroncuming.com
Phone: 7135573216
Email: cameronchristiancuming@gmail.com
Instagram: @thebodyphotographic
Other: @permanent_storage_projects
Getting in touch: VoyageLA is built on recommendations from the community; it's how we uncover hidden gems, so if you know someone who deserves recognition please let us know here.