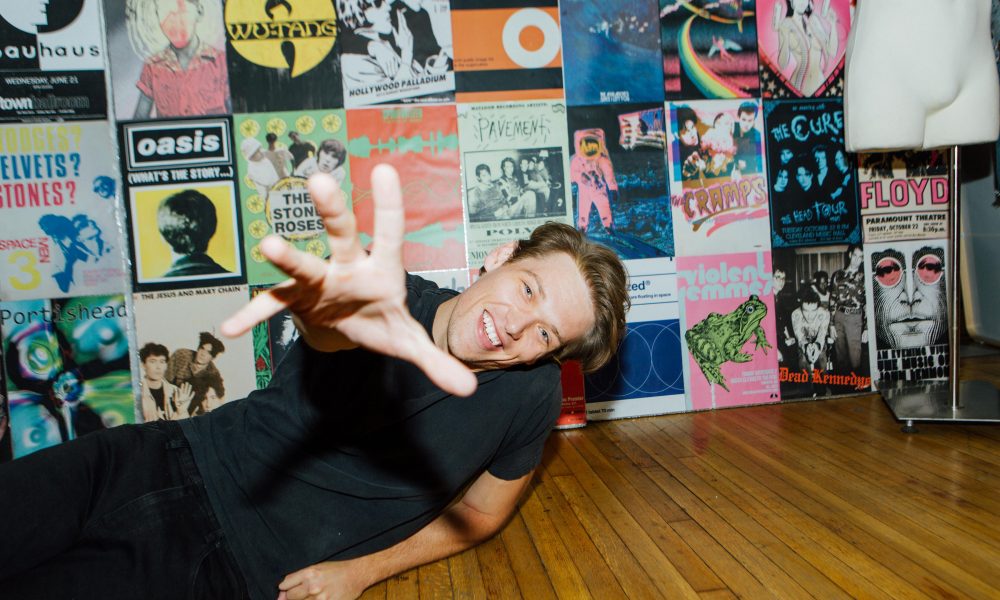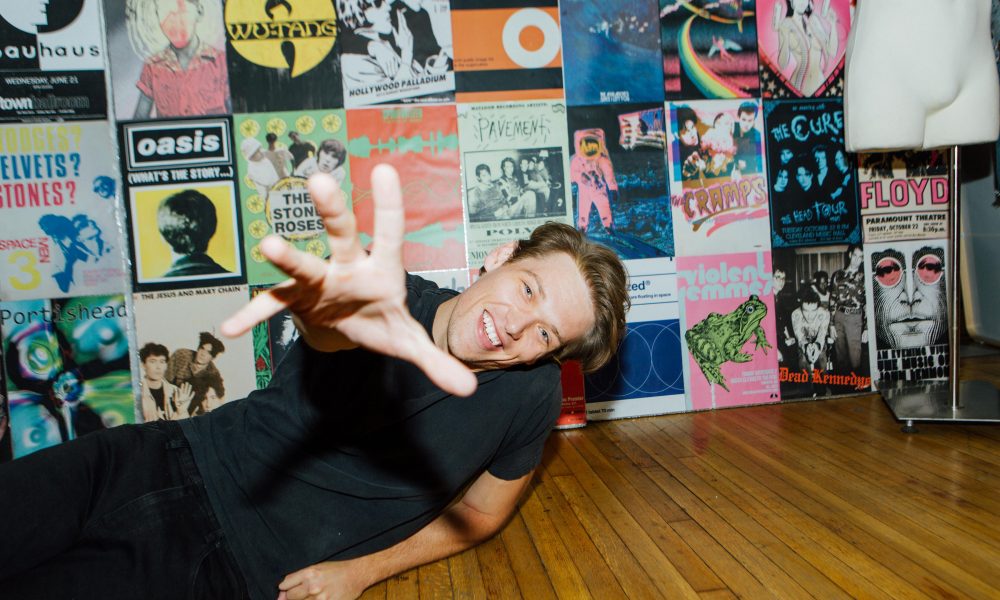 Today we'd like to introduce you to Cameron Cowperthwaite.
Cameron, please share your story with us. How did you get to where you are today?
Acting. Filmmaking. Cinema. Theatre. I grew up in it. I guess you could say it's ingrained in my blood. My parents met working various gigs together at the Alabama Shakespeare Festival many years ago before ultimately coming to Los Angeles to explore their own careers in "the business." I was born right over the hill, opposite the Hollywood sign, in Burbank. My dad said he used to take me to the movie theaters while I was a baby for nap time when he had an afternoon off from working or chasing background or AD gigs for extra cash. My mother was working as a Script Supervisor for what was essentially my entire childhood. She still does it today, even as she aspires to reach her own dreams of directing film and television, which she has done many times on shows like 30 Rock and Unbreakable Kimmy Schmidt! I grew up visiting her on sets when my parents moved to the East Coast on various shows and films. I still do, but we will get to those stories in a bit. It was an added immersion into the world of movies and television that certainly adds to most actor's reasons for chasing this dream: I love going to the movies. And that I most certainly do. It was an every weekend on the weekend kind of deal with my dad growing up. We went to everything, all the time. I couldn't get enough. I would immediately run home and find household items to turn into weapons like simple butter knives from V for Vendetta, or a bathrobe to help me dodge bullets from The Matrix, or a hammer turned round pointy side first to help me claw my way up the side hill in my front yard in Vertical Limit. The neighbors, who were family friends, said it was rather entertaining watching from their window across the way, trying to decide which character I was "this time." And that was something that never went away.
I always lived in my imagination and continued to do so. School wasn't always easy, I wasn't good at sports which most boys growing up need to be good at if you want to fit in at recess. But I found more solace playing with plastic lightsabers and coming up with stories and characters to escape the dredge of the everyday. It's something I never lost. I remember once, in the middle of watching an action film with my girlfriend, she got up to use the bathroom. As soon as the coast was clear, I left from the couch desperate to defeat the invisible enemies that had crashed through the windows of her living room. I stood ready to face down the enemies I had conjured in my head from the surreal images of the film we were just viewing. I commenced to dismantle them all one by one… okay sometimes two at a time. Who are we kidding? In my head, I'm the hero. I was lost in my victory when I heard her come back from the bathroom. Apparently, I was unaware of how noisy it was to take down the bad guys and defend my honor…. She asked, with a rather curious tone, "were you doing… karate?" I stood a moment. Surprised that the jumping sounds she must have heard travel down the hall lead to her being quite spot on about what I was doing away from prying eyes. "Uh, yeah." I said bashfully, and we laughed. I'm rather happy to admit that. Of course, I was ACTING. That was when I was 27 years old. I did it at seven and I continue to do it now. And that's why nothing else career-wise or really "interest" wise made sense to me other than acting and making movies. It has always been my most precious escape and my most poetic journey into the human condition. My therapy. My expression. My idea of fun.
When I was in college because it was important that I go, I guess it's important that everyone goes… but still I studied to be in the medical field. At University, I was going to be a physician's assistant because I was nervous to chase that dream I always had of being in Hollywood. I knew from having my parents work in the business that there really only was one rule when it came to that arduous journey… "if you can do anything else, do it… because you'll quit otherwise." And I do believe that, and I believe it in the reverse as well. If something calls to you, you'll quit everything else until you find what speaks to you as a person. And I did. I finished school, but I quit everything else after seeing a play by Martin McDonagh called The Cripple of Inishmaan. It changed my life. The performances. The writing. The story. I knew I had to try, and a month after I graduated, I moved to LA with a friend from college and have been here ever since. Actually, as I type this, I just crossed my six years mark. I guess in the end, I thought… why be have a wishy-washy, sporadic, and broke as shit career as a doctor when you can have the stable, helpful, and honorable job as an actor???
When I got here, I got lucky with getting an agent. My mom, as all moms do, show photos around to people and co-workers of their families. My mom was luckily doing that very thing one day when my current agent's sister, who was a makeup artist on the show with my mom saw the photos. She thought I had a great look, asked if I was interested in acting, and if I was her sister was an agent in Los Angeles. I reached out, and Ro Diamond at SDB answered the call. I had to put myself on tape (had never really acted before other than school plays), but I did a good job! I was green but had some semblance of an instinct for it. I think I spent the first portion of my time acting just mimicking performances and nuances from other actors in movies I had enjoyed. I transferred it all through my own body and emotions and it worked! At the time anyway. Ro said if I ever came to LA to call her up. I did just that and she set me up with my acting coach Howard Fine and my first manager. It was serendipitous, but I guess it just makes it that much more "Hollywood." And still to this day Ro is my agent. We have been together for almost a decade now at this point.
We're always bombarded by how great it is to pursue your passion, etc – but we've spoken with enough people to know that it's not always easy. Overall, would you say things have been easy for you?
I guess it's easier to put the next portion of my journey after meeting my agent week one in Los Angeles under obstacles. That would most definitely be because no matter how much success you have or don't have, this business is brutal. Unforgiving. And certainly doesn't care about your wants and needs. With all that being said, us artists chase a "divine dissatisfaction," as my acting coach would put it. We are never pleased, we always want more, and we strive for the process of creating, and that is messy and hard, but ultimately that is the juice. That is the drug, the high, that actor's chase. You are at the top of the mountain, starring down a double black diamond, and you leap… you always leap because it's who you are and you just simply hope you'll make it to the bottom. In all the good struggles and the bad struggles, that is what I've realized… that hope drives us, not logic. If logic did none of us would be here. I think it's important to remember that. I learned it from my acting teacher and I carry it with me through the years and reflect on it from time to time whenever I feel like quitting because we all do, and anyone who says they don't is lying. I have just incorporated quitting every now and then as a healthy part of my process!
For example, the day I moved into my first apartment in Hollywood, which was a shocker of a burrow of this city, I might add. I thought Hollywood, that's where I want to live! In the SCENE! NEAR IT ALL! Well….. I was wrong about that. It's not the best area, not the worst but definitely a lot for a kid from little old Delaware. And that night, after moving into my apartment, my roommate and I wanted to go celebrate. It was a Friday night at 9:30ish so Hollywood BLVD was happening! I was strolling along, not paying attention, I was in my head listening to a story from my roommate when I bumped into someone. I turned, as you would, to apologize, as you would… and was met with a fist to my face. It all happened so quickly my roommate kept walking and telling the story as I went to the ground. It felt slow to me as he stood over top of me while I was down and beat the crap out of me while his girlfriend watched until my roommate and the cops came to my aid. When I was laying in the dirty Hollywood street I thought, "Well…. It can only go up from here." And it did! And then it didn't. It did! And then it didn't… the ebb and flow is the hardest part. The inconsistency of it all…
I book my first audition for criminal minds right out of the gate! I got the audition from my first manager. He called and said, "Can you do a Swedish Accent?" I said, "YES! Actually… I can." I couldn't. Of course, I couldn't. Who has that one in their repertoire…. anyone? But you lie, because at the end of the day I'm gonna learn that damn accent no matter what. When I looked at the part, I was a Swedish tourist who was kidnapped by an UnSub and was getting my eyes gouged from my skull! AWESOME! I was doing my character work when it dawned on me an experience I witnessed in college. A friend of mine from Czech Republic of all places, stubbed his toe while we were having one too many beers during a party. When he was in pain and under the duress of that moment, as his toe ached, he cussed at the inanimate object that leapt out and attacked his big toe! When he cursed it out, he didn't do it in English, he did it in his native tongue. It was reflex. Habit. I saw these couple lines and I thought this character is trapped, he wouldn't be spewing in English (even though this is a simple procedural show). I took a risk and went wide left with the character. I learned all my lines in Swedish. I showed up the following day to do my audition. I did it in Swedish. Casting starred at me for a second, probably two or three seconds in reality, before saying, "was that… Swedish?" I hesitated no unsure if I had totally fucked this up, "yeah…" They followed with a subtle smirk, "Let's do that again, but this time come out of the knock-up drugs a bit more in the beginning." I took the direction well, I guess because I got it. Now in the show… not all of it is in Swedish but some is! I believe it has been a little while but the director let me play with what I had created. And from there, I thought it was going to be so easy! Just train and work on your craft and show up and do your job and BAM! You get the part. Sometimes that is the case but it is quite a learning experience knowing it doesn't work like school… just because you study for the test doesn't mean you get an A. It doesn't make sense, but it doesn't have to. It's art and as long as you keep going in and doing you! As Bryan Cranston said, "you are not there to get a job, you are there to help casting DO a job. Find the part, and if you do that then you are free to explore the character and offer only what YOU can." So there have been a lot of auditions that haven't fallen my way or have been terrible. TERRIBLE.
I've been fired from management representation (in my earlier days) because I WANTED so bad to do this that I pissed him off so much. I would hound him. I wanted the hustle as much as I was hustling. And I thought it was all over without my manager. How could I get the work I needed if I didn't have him… even though I wasn't happy there. But I got a new manager, who is still my manager now, and we work much better together! I would have never been open to finding him if I was still in a situation that made me feel small. And that was a major down moment than turned into quite the catch when I was ready to receive it.
One of the hardest lessons came from the best opportunity I've had in my career. And it was a lesson I forced myself to learn from the stories us actors make up in our minds about not being good enough. I did an episode of Feud: Bette and Joan for the legendary Ryan Murphy and Brad Falchuk. When I booked the role, it was intended to be a one off re-enactment of an episode of Perry Mason. It went smashingly and I got to have the lucky opportunity of meeting Ryan in the flesh that day! I got to work with none other than the stunning and brilliant Susan Sarandon who, along with Ryan and Brad, I owe a great deal of my career to at this point. She and I got on great and it was such an amazing day on set. Then I got a call out of the blue that the one episode was going to turn into two! My first recurring! Susan Sarandon brought me back personally for another episode when her character Bette Davis had to be shown as the "cougar" she was in her time before the term was coined, and I got to play her arm candy for another episode. Unfortunately, I got cut for time from the episode but being brought back was enough! I met one of the producers and writers at the time John Gray who had the nicest things to say about my work! A year later, I got my first offer which was my first really juicy part in the newest season of American Horror Story. It was right after the trump election (that name stay lowercase cause who needs to capitalize that… I mean really…), and Ryan was doing a bold move by not going supernatural for the first time in the shows history. The seventh season was going to be called CULT, as it centered around Kai (Evan Peters) and his band of miscreant white supremacists, I got to play his right-hand man. John Gray told me that they enjoyed my work on Feud they thought of me for this part! I couldn't believe it! I was in the Ryan Murphy family. And booking a nice arc on a show like that is how I afforded myself the opportunity to be repped at a management company of Authentic's prowess. Memories from that show are some of the best acting experiences of my life. I watched the show in college with my roommates and nowhere, years later, I'm on the damn thing I mean I could pinch myself! I meet great friends who I am still close with today, I got to work with Evan who was the definition of dedicated, and Sarah Paulson who will forever be ingrained in my mind as one of the queens of acting.
Pure royalty when it comes to her craft and I adored just being in the same room as her! I was riding high as can be when the show aired. Then I saw my major initiation scene into the Cult, where my character was established where I basically had an intense two hander with Evan for what felt like seven pages got cut! I was mortified. I had been complimented by writers, peers, the director, and other members of the crew… it couldn't have been my performance? Could it? It rocked me. I knew in my heart I did my job well and that you are not the central part of the show. My ego couldn't take it. I had also seen on other seasons of American Horror Story that other people were brought back in subsequent seasons, so I thought, "okay no big deal there is a lot of great material here… and maybe I'll be back to work with these lovely people again!" As casting for the next season rolled around, I waited for a call that never came. I even auditioned for a small part in the next season when I had my agent comb through the breakdowns cause I was so desperate to get back on, and I didn't even book it. I hadn't quite yet experienced what other actors had called "the valley" and man does it usually follow a "peak." I mean, it has to, that's what makes the fall so hard. I was crushed. I cried. I wallowed. I made it all about me. And what I did, or could have done, or missed, or fucked up. I thought about this for a year or more. It ate at me. And you know what…. I couldn't even fully enjoy watching what I had done or enjoy what I had accomplished. I made it all about the end result and how could I not have been brought back?! Youthful thinking. This was my first wakeup call as they say, and I'm glad it happened early on. I started to look at other friend's careers taking off, and I took my eye off the ball because of my own ego over an "end result" that had fuck all to do with me.
When I look back on that time, I laugh at myself because it was so silly. It didn't feel silly then, but it is such an important lesson. Getting invited to do a show is what matters, getting to experience the life of that show in the present moment is what matters, knowing you did your job and showed up and was professional is what matters… it doesn't matter if you get called back or not because you never know what will happen. It could be ten years down the line when Ryan calls again, and you know what… I won't hesitate to say yes. He is a beautiful creator. He makes room for other voices, and it made me realize that those parts that "I missed out on" were never mine to begin with. They belong to whoever inhabited them, and removing any jealous notion frees you up to be happy for those that are achieving their dreams. Just because someone else is having success doesn't mean you aren't, and it doesn't mean that you won't. There is room for us all. Everyone, no matter who you are or what you look like… somewhere out there is a part written just for you! This was probably my greatest lesson and therefore my greatest obstacle. I owe Ryan Murphy and Brad Falchuk pretty much everything for giving me "my start." I don't know if they will ever see this, but if they do… Ryan and Brad and John and Susan thank you so much for letting me be apart of the family you create on your sets. Thank you for letting me own my craft and my work and thank you for letting me be apart of your wonderful collection of characters and shows. It means the world to me that I was given that opportunity and I don't know if I'll ever be able to repay y'all but just know I wouldn't be where I am, and I wouldn't be getting to do this article without you!
We'd love to hear more about your work and what you are currently focused on. What else should we know?
I am proud of everything in its own right. I'm just starting out, even though I've been at it for half a decade, I'm still new to this game. Still learning and growing and I think that is what I'm proud of most. That I'm growing with each and every project and striving to get better and striving to focus on the process rather than the result. I've been lucky to work with some amazing people and surrounding yourself with amazing people is the best way to grow and learn. I've been lucky enough to work on projects with David Simon, when I shot The Deuce, I learned one of the most valuable lessons ever as an actor. First and foremost, my episode was written by Richard Price which I was over the moon about since I'm a fan of his writing, and I was a huge fan of George Pelecanos and David Simon too. My mom was working as the script supervisor on that show so doing an aggressive porn sex scene (since the show is about the growth of the porn industry in New York during the 1970's) you can imagine how much fun that was! Anywayyyyyyyy I was shooting an independent film upstate in West Chester, I believe and we were on night shoots for the majority of it since it was horror, and instead of going to bed like most of the cast and crew at 7am (shooting 7pm-7am) I got on the train for an hour to go into the city to visit the set. I talked with George a lot, and I did this little journey a handful of times till I mustered up the courage to say, "I need to be on this… I'll do anything." A week or so later, I got an audition from George, went into the city after another night shoot and did the best I could with a sex scene with the lead Maggie Gyllenhaal. I got it! Maggie is one of the most brilliant actors I've ever seen work. She is so present and so kind to her scene partners. She loves what she does and wants it to be an experience. Something open and fluid and real. It was amazing to be around her energy.
And during our rehearsal, we discovered something together, a way to start the scene that we both were like "yeah… that works." I got up to go ask the director if we could do this little shift from what the script had said, and she grabbed my hand and said, "where are you going?" I told her I wanted to ask the director if it was okay that we——— she cut me off, "no. Don't do that. Don't." She said it with grace but there was a finality to it as well. I knew she meant business, so I heard what her reason was: "never do that. Always take that first take for yourself. The first take is for the actors. If you give them an idea and a moment to think and most likely a reason to say no… that is what they are going to say. Show them." We did, and that is the take that made the cut. It was one of the best lessons I still use in all my work today. In auditions, in class, in performances on tv or film. If I'm approached about a way the scene "should" be done, which doesn't exist. There is no right way there is only exploration in the hopes on an answer that never comes until later… I will kindly say, "I've been thinking a bunch about this and I have an idea I want to get off my chest do you mind if I try it this way just to see how it feels?" A lot of times, people will say yes, and I get to do MY version. Ultimately this is a collaborative art form and I am proud that Maggie gave me the confidence to own that. To know that I am talented. Not in a pompous or cocky way, but in a way that validates my ideas, my thoughts, my worries, my concerns, my love of a character or a scene.
Two other moments I'm especially proud of are interesting for me because they weren't necessarily in the public eye, at least not in the same way an episode of TV on HBO or being a part of an Emmy nominated season of American Horror Story would be. But I think they are important to mention because again how we measure success is skewed. It's something I wrestle with everyday because I have to constantly shift my thought process away from success meaning "other people are going to like this and see this."
The most cinematic experience I had was on a short film that was produced by my dear friend Nicole Falsetti and directed by another lovely and talented director that I adore Max Chernov. Max and Nicole were coming towards the end of their college tenure when I met them in the audition room to play a wounded German soldier during WWI that defected and ran away from the front, only to meet with a British soldier who had committed the same act of treason. Blood Brothers was a beautiful story of young men who would have been friends if not for the difference in uniform. I think it's one of my best performances ever, and one of the coolest in terms of "diving in" to a role. It garnered me my favorite review as well, from my father, who said, "I forgot you were my son up there on that screen." I'll never forget that. It's my biggest goal in my career as an actor… to disappear like some of my favorite actors do: Shia LaBeouf, Robert Pattenson, Daniel Day Lewis, etc. I got to fully immerse myself as a "lead" for the first time. I was given a dialect coach to work on a German accent, so much so that when I spoke in normal "American" English at the premiere, the editors of the movie were shocked (another compliment I'm proud of). I went through military training with the same man who worked on Clint Eastwood's military films!! I dropped close to 25 pounds to play a frail soldier who was barely living off rations, and I guess to be honest, I was barely living as well. I put myself the hospital for that one, which is not something I would advise. But when actors talk about sacrifice, it was something I was willing to do. It was a three days shoot for a short film that I didn't care if anyone saw. I of course hoped they would, but it proved to me the honest truth that I don't really care what the project is, the budget, the cast… all that matters is the craft. I will give myself over 1000% no matter what because I care. And I hope that never changes. Still to this day is one of the greatest experiences ever.
The last moment I will talk about came from an audition for a job I didn't even get. After AHS: Cult I got a call, again from Mr. Murphy's team in casting to audition for The Cowboy in his revival of The Boys in the Band. It is a wonderful piece of literature, and one of my biggest dreams is to be on stage on Broadway. I love the theatre. My dad and I go every year when I travel home to the East Coast for the holidays. Funny enough our favorite theatre is The Booth. It's incredibly intimate and you can feel the presence of the great actors and actresses and playwrights and directors that have walked those halls. This revival was at The Booth. I was floored. I put myself on tape, which was a horrific struggle. I couldn't find the character my girlfriend at the time had to walk me off the edge because I wanted to do this so badly. I sent in a tape and was flown out to do a call back with the legendary Joe Mantello who was helming the project as its director. Joe was in Seattle at the Rep theatre there workshopping his tour of The Humans, his most recent play at the time, which I had the pleasure of seeing on Broadway with the original cast! It's brilliant and I was standing in the same room with the man half responsible for its execution (Stephen Karam's writing would be the other half). When I got there, I knew if it felt like an audition, it was going poorly, and if however, it felt like a rehearsal it was probably going well. The scenes were short but Joe and I ran through them and chatted and watched some of his cast rehearse on stage for that night's performance for over an hour. I flew in that morning, showed up and did my thing, and flew out that night. It was the best audition I've ever had still to this date. He was so generous and caring, so easy to work with, and we got on well! I left that day thinking, "this role is mine. No question." I didn't get it. But it was the first time it didn't matter.
Of course, I was sad that it didn't fall my way, you are always sad when it doesn't that is inevitable, but I was genuinely proud of my work with Joe that day. It was the first time I learned to turn my nervous energy into excitement. I wasn't going to the dentist's and nervous and scared… I was getting to act with one of the best directors on Broadway. I was stoked and over the moon that little old me, with not an ounce of theatre experience was in the running. When I didn't get it, just like other roles you are left wondering why… why not me, and more often than not the answer to that question never comes. Except this time it did, Joe wrote me a personal letter. I cried when I read it. I won't share what is in it because that is personal to me, but my father framed the letter for me for Christmas that year. It hangs on my wall in my shitty West Hollywood apartment on the wall above me, where I am sitting to write this out. I look at it often, not to hold on to the past of a great experience, but because that great experience left me hopeful for my future in this business. That as long as I don't quit, and stay steadfast, I will mind my place amongst the stars… maybe not the ones on Hollywood Boulevard, but definitely amongst star people that I admire, love, respect, and telling stories that make my heart skip a beat. Just like with Ryan and the rest, I don't know if Joe will read this segment, but if you do that was one of the greatest things anyone has ever done for me. Us actors pour everything into our work in the hopes to find 15 seconds of what could maybe, just maybe, be called genius. And for you to take the time out of your busy schedule to write me that letter, a dying art form at that. It makes me sad we don't write letters anymore. But for you to do that is pure class Joe. Pure class.
To answer the last question of what sets me apart… it's the same as anyone else I think. Being me. I'm not afraid to be me. I'm not afraid to do karate in my girlfriend's living room, I'm not afraid to make a mistake or take a risk, I'm not afraid to make a choice and be wrong, I'm not afraid to do an audition in a language I don't speak… don't ask for permission, ask for forgiveness (thanks Maggie… wink wink). Stop trying to be liked or respected and just be yourself, with your voice. Be kind to yourself too. Let yourself know you're good from time to time. I think a lot of actors aren't like this. I think a lot of actors wanna FIT, and I just wanna BE. I also love more than just acting, which is where it feels like the business is going for us all anyway. I love writing and telling stories, I've recently started to dabble in directing some. Doing it all is important. And I enjoy all aspects! I think my goal has changed slightly from wanting to be an ACTOR, to wanting to be a STORYTELLER… a filmmaker, to wear multiple hats to get the job done so I don't have to wait around for someone else to tell me I'm allowed to do what I love!
What were you like growing up?
I think I was a bit of a weirdo. Most of the time. A normal weird kid who expressed himself before we get old enough to become self-conscious. I think I am still a little odd… thank god, or at least my parents love to joke that I am, them and my sister! I just like to float in la la land more than I float down here on Earth I think… I remember a story my Pop Pop loves to tell about me playing soccer, age five maybe, and the game whistle blows and the game begins. I chase after the ball for what could be 1 minute before a thought pops into my head, I'm not sure what it was now, but just like in my girlfriend's apartment 20 odd years later, enemies had to be defeated. I started doing karate and fighting like a ninja, rolling on the ground, and kicking ass on one side of the field by myself in front of the entire crowd of families gathered to watch a bunch of kids play terrible soccer on the other side of the field. My Pop Pop asked my mom what I was doing and she said, "Oh, he's done playing now… he's off in his imagination now." My Pop Pop laughed and enjoyed the show. Mostly I was lucky though. I wanted for nothing. My parents are amazing. They support me and my dreams, they have given me some money to pay rent when I couldn't, to eat food when I was eating once a day with 60 bucks in my pocket out here. They gave me a good foundation growing up. But I loved to make believe. I wore the same shit 10 dollar batman costume every day past Halloween for years till the thing was six sizes too big, riding up my tushie, and the Batman emblem had to be stapled on from so many washes.
I was a voracious movie goer, and I still am. I watch everything. I didn't read as many books as I should have but I've recently found reading to be one of my favorite hobbies lately. Another leap into other worlds! School wasn't always easy, I wasn't tortured every year and I had some good close friends, but bullies still found their way into my life. I'm sure there is still pent up rage and some fucked up problems from those days I need to sort out in therapy at some point when I find the confidence to go see someone. It didn't help back then that I was behind in school. I struggled for a while growing up because my head was in the clouds, or out the window, or in my desk turn pens and pen caps into airplanes and outer space dock loaders. When my mom would ask what I learned in school, I didn't have a clue, so I had to have "school after school." I count my lucky stars that I had an attentive set of parents who cared enough about my wellbeing to make sure I was as up to date in class as humanly possible. All in all, I look back on the time I had growing up with fond memories, in fact as an actor, I spend a lot of time still trying to hold onto that childlike self. It's important. To stay curious. To laugh and to cry when one feels happy or sad, and not worry so much about appearances.
Contact Info:
Email: cjcowper9@gmail.com

Image Credit:
Rachel Palumbo – photographer, Sasha Kiyoka – stylist
Suggest a story: VoyageLA is built on recommendations from the community; it's how we uncover hidden gems, so if you or someone you know deserves recognition please let us know here.