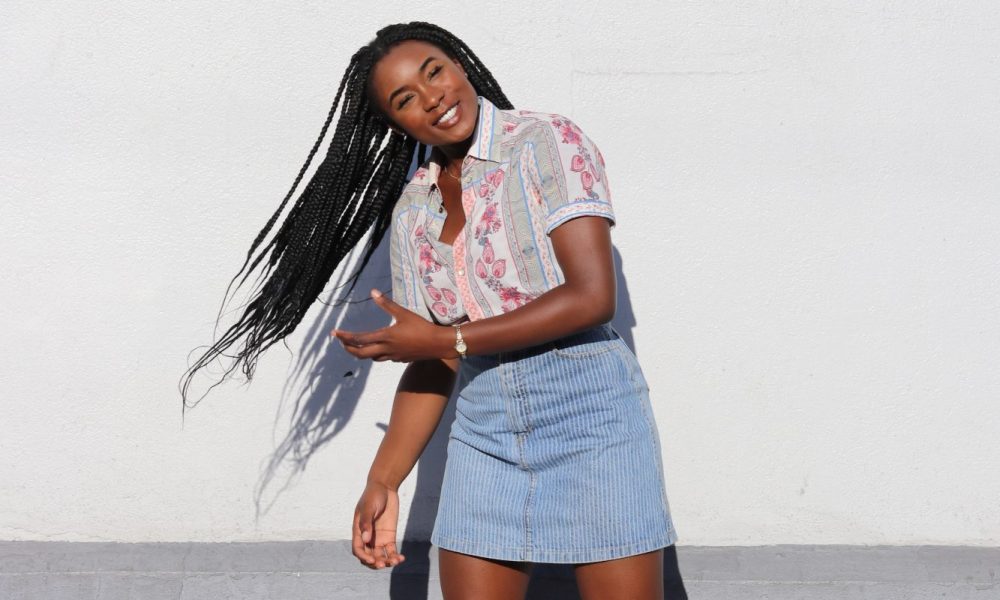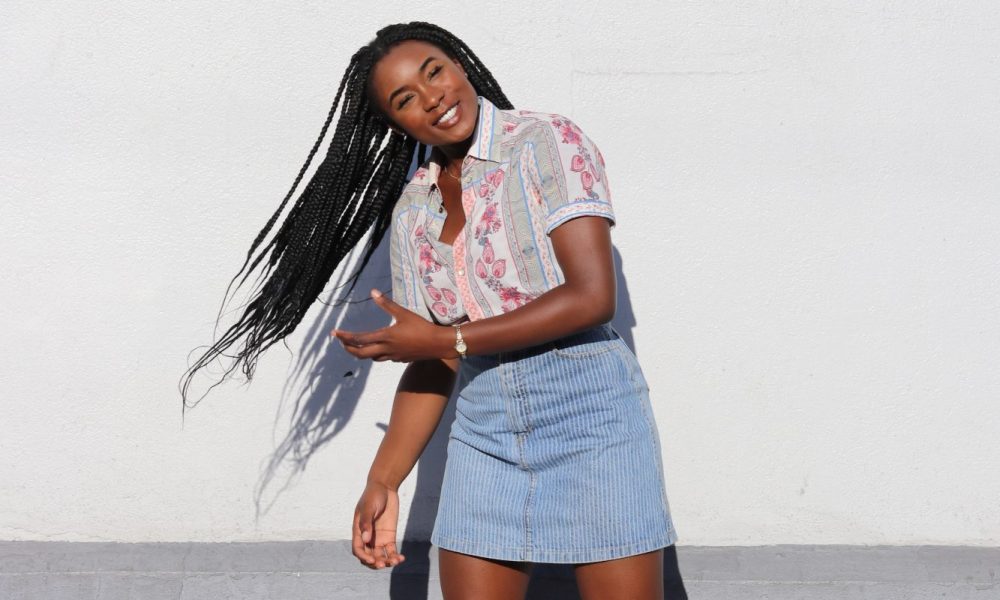 Today we'd like to introduce you to Callista McMaye.
Can you briefly walk us through your story – how you started and how you got to where you are today. You can include as little or as much detail as you'd like.
In May of 2019, I received my Bachelor of Fine Arts from Syracuse University's Drama Program. As I reflect on my final moments at one of the nation's top party schools, I remember the weekend before graduation being much more momentous than the ceremony. My final drunken walk across campus, balling my eyes out after a night at my favorite Syracuse bar. Saying goodbye to people that had crossed the threshold of friendship long ago and found themselves as certified members of my family. And of course, ordering calzones from Calio's for the last time. On the Sunday of my commencement, as we threw our hats up to the heavens, I couldn't help but feel the weight of my reality crashing down with my cap. I had graduated with no honors, no savings, and no clue what I was going to do next but little did I know that I was about to experience one of the craziest, most rewarding and transformative years of my life.
I grew up in Sacramento, CA. The second of three girls born to two fiery, well-educated and loving Nigerian parents. Growing up, wanting to be an actor in California was basically like being a "gifted student" in 3rd grade. You weren't actually exceptional and chances where you'd give up on it by the time you reached high school. Nevertheless, my parents saw something in me that was more than a need for praise and attention and they really pushed me to be the artist that I am today. I went to a performing arts middle school which provided a treasure-trove of traumatic adolescent atrocities but amazing stuff for me to use in my art now. In high school, I wasn't the most popular, or the loudest or the funniest. I actually remember having a lot of issues with my identity and my self-esteem. It wasn't until senior year when I really found my confidence and beauty and through that I was able to come to the conclusion that I wanted to pursue a career in the arts.
My first year on campus, I really struggled with being away from home. I missed my family. Luckily, I was able to find a new family! A family of artists who were just as bewildered by their decision to pursue a career in the arts as I was yet so in love with it nonetheless. Junior year of college, I studied abroad in London. Part of my studies included taking classes at the Globe Theater. By that time, I was burned out and tired of theater. I was over the drama of drama school and I just wanted to be done with it but studying at the Globe completely reignited my passion. When I got back to the states, I started looking for career opportunities in London as well as other cities including LA and San Francisco. I think diving so deeply into theater, specifically while I was in London, helped me realize that although I loved it so much it was time for something new. I wanted to go into TV and film. By senior year, I had made the decision that I was going to spend my last semester in Los Angeles, studying film and TV and transitioning back to the west coast. It was hard because most of my friends were spending their last semesters in New York and were probably going to stay there but I knew that this was the best decision for my career and to this day I don't regret my choice!
Has it been a smooth road?
The road to success is definitely not a smooth one. It's not even a road at all, at times it feels more like a crazy, raging river with my fears on one side and my future on the other and I'm doing my best not to drown. The hardest thing for me has been staying focused in the face of it all. The days are all sunny and long, and I often lose track of time. At first, I felt like I was being productive but after a few months I realized that I had achieved barely anything in terms of career goals. There are so many paths to success out here, and now that social media is in the mix sometimes it feels like I should be taking the influencer route and try to make it big that way. I also struggled with pressure to constantly be making art. Whether it's writing or acting, I often feel like I need to be doing something otherwise what's the point? Writing and auditioning became more of a chore rather than something to look forward to. Now, with the quarantine, I have found a new motivation to write just for the fun of it. I'm taking classes and not putting so much pressure on myself to produce something. I'll never forget the advice I got, during first week working at a Hollywood restaurant. "Progress isn't linear, trust your journey". I try to remember that every time I get down on myself!
We'd love to hear more about your work
I moved to LA about a year ago and so far, I've been laying the groundwork for the next five years. I did my fair share of student films, mostly undergrad shorts but a few thesis films as well. I costarred in a sketch with my boyfriend that was featured on Funnyordie.com which was super fun to film! They tell you not to say no to things when you're new to the industry but I'm learning to be more considerate about what projects I go out for and commit to. I ask myself questions like am I going to be proud of this in ten years, what's the message of this piece, etc. I think that eventually I'll go back to theater but for now I'm focusing on creating content for TV and film!
So, what's next? Any big plans?
Before the quarantine, I was going out for a lot of roles, and auditioning constantly. It was a lot to deal with and I really had to get my time management skills on lock. All of the busyness of pilot season came grinding to a halt with the coronavirus pandemic. At first, I was so relieved to have a break because I didn't realize how burned out, I was but by the second month of quarantine I was getting anxious about the future. Now that I've started taking classes again via zoom, I've been able to channel my nervous energy into something productive and fun! I'm writing a pilot with my best friend from college, the amazing Adele Fish! I'm putting my theater degree to good use by filming Tik Toks and I'm slowly making the transition to veganism with the support of my loving boyfriend Adam Bussell. Did I expect to be unemployed and quarantined on the one-year anniversary of me moving to LA? Of course not! But I'm grateful for the journey and in it for the long haul.

Image Credit:
Adam Bussell, Bria Patrick, SU Drama, Ohemaa Dixon
Suggest a story: VoyageLA is built on recommendations from the community; it's how we uncover hidden gems, so if you or someone you know deserves recognition please let us know here.