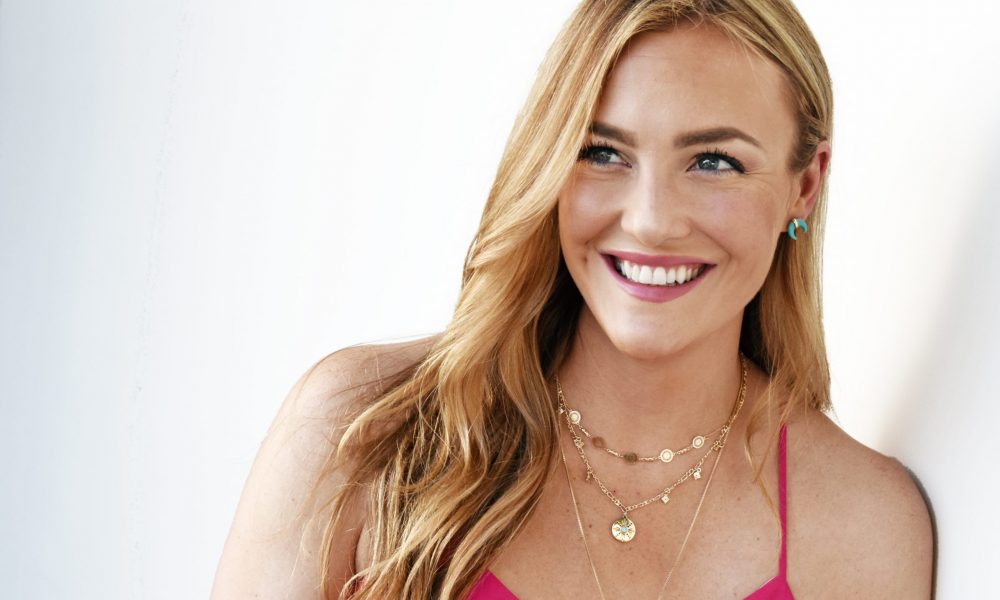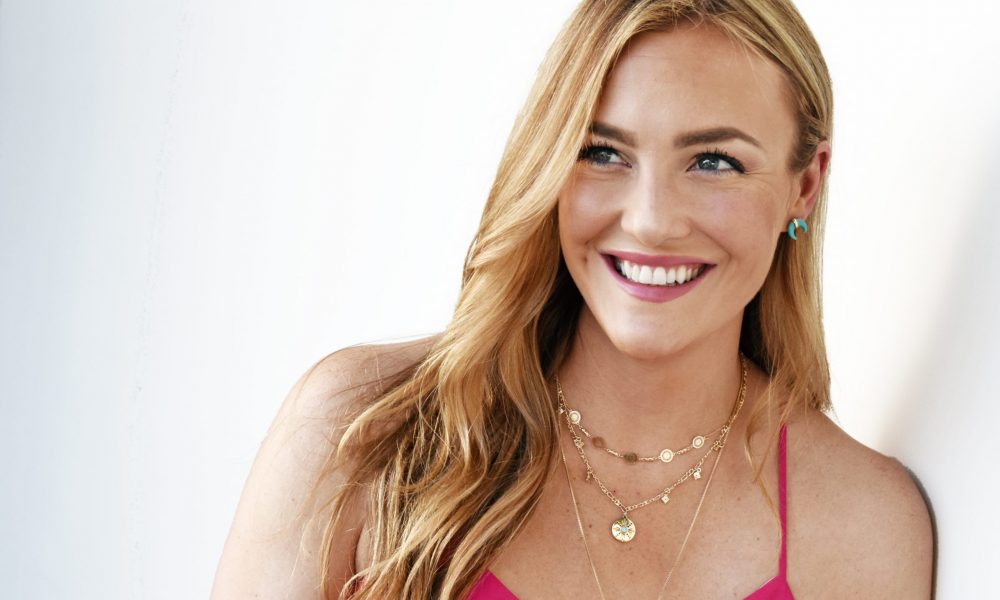 Today we'd like to introduce you to Caitlin Marshall.
So, before we jump into specific questions about the business, why don't you give us some details about you and your story.
Beginning with the classic, it all started on the mild and sunny morning of November 9th, in Fresno, CA when I entered this world. Except that isn't actually where my story starts.
I had not yet been conceptualized, and even then, I had to go about things in a different way. I happen to be an IVF kid (or as people would call it then: a "test-tube baby"), which is extremely commonplace now. However, I was born only seven years after the very first IVF baby was born in the United States. I'm not telling you the year, so feel free to do the math. If anyone asks, I'm old enough to do a beer commercial and young enough to hear "Oh, c'mon you don't need Botox!". The latter may possibly just be niceties but I tend to believe blissful ignorance is the route to take when it comes to compliments.
After I joined the earth, and my family got used to the loud, precocious, and dramatic little girl I had started becoming, we moved from Fresno to Edmond, Oklahoma when I was six years old.
I really was one of those obnoxious kids that just knew she wanted to be an actor "when she grew up" and decided to start making plans toward doing so. I begged my parents to put me in a local children's theater group, after landing major roles in school productions (at the mere age of 7, I played "Grandma" in the Cross Timbers Elementary School production of Grandma's Attic) and became even more obsessed with the idea of acting or "performing".
I did learn about auditioning and rejection after joining that local children's theater group "Off Broadway" when I was ten years old. After auditioning for the first time, for the role of Eliza DooLittle in My Fair Lady, I was given the role of The Footman. The person who announces the names of the "important" people arriving at the grand ball toward the end of the play. I guess I was just really good at projecting and being well.. loud. The next production The Wizard of Oz was the one I was going to land the role of Dorothy. I just knew it. I watched Judy Garland sing "Somewhere Over the Rainbow" on repeat for two weeks, in her deep and rich voice. I had it down, as close as an 11-year-old could possibly get, in the alto range of the 16-year-old Judy, from the film version. I auditioned, with ribboned pigtails and all, and landed an interesting part. "Angry Tree Throwing Apples #1". Remember in the forest? Those trees that were jerks? Oh, why yes. I was the number one Angry Tree. Honestly, I think that if an actor hasn't been forced to play a tree at some point in their career, they haven't paid their dues and will never be truly ready for an Oscar, someday… Meryl Streep had to play a tree at some point, right? I think I'll take back that statement. Even though we all know she would have become all bark, leaf, and roots in a matter of weeks to do so, and would have at least earned a nomination.
I paused my ever thriving child acting career for high school, but still hoped that day I'd be on the screen myself. When I was 16, I was sitting watching "Miss Congeniality" with my mom one night, and after learning that if you won the "Miss Teen or Miss USA" beauty pageant title, you also won a full-ride scholarship to the New York Film Academy. That night, I looked at my mom and said, "I want to do that." And so the beauty pageant life began.
I was linked up with a wonderful coach/"second momma" named Sharon Cullison and the journey wasn't as easy or "beautiful" as the perceived belief may be. Hours upon hours of mental and physical training ensued. Not just in the gym, but yes that most certainly was a part of it. Training for not only "one on one interview", but also "on stage" interview, in 5 ½ inch heels and a gown, in addition to walking in circles on a makeshift stage while learning to greet each judge with a personal and distinct head nod following with a sweeping address of gratitude toward the audience for being there.
I competed in a pageant or two and went on to compete in the pageant system that was the bullseye of my original target: the Miss Oklahoma Teen USA pageant.
After contending as a "teen" 2 years in a row, I achieved the "interview" winner award (I received the highest score of all the contestants in the "interview" portion of the 2 day competition) and made the "top 15" my first year, and the second year I was 4th Runner-up.
I learned a lot of valuable skills from competing in pageants that I still utilize constantly.
After the pageant circuit, it was modeling, and after almost moving to NYC for a modeling career and being turned down more than once for being (I kid you not) "a ¼ of an inch too short", standing at 5' 7 ¾", I eventually decided to take a different route.
At 19, I started going to "barber school" full time to get my license in such. A barber is a hairstylist that can do everything a cosmetologist can with your hair (i.e., color, cut, shave, extensions, style, etc.), with the exception that we didn't learn to wax, massage, do nails or give facials. I worked as a stylist for two years, before I couldn't take it anymore. And by it, I mean not pursuing my lifelong ambition of acting.
I had only just turned 21, and decided to travel with my mom out to Los Angeles, so that I could audition for a partial "talent-based" scholarship at the New York Film Academy (when it was in Universal City, Los Angeles, CA), while battling a severe form of the flu during my first visit to La La Land. I may have been sweating through my shirt and unsure if I was going to faint right there on the ground during the school tour, but I got the scholarship.
After a year at NYFA, studying Meisner, "Acting for Film", Shakespeare, Voice and Movement, Script Analysis and Improv, I was ready to "get out there".
I worked background on many TV shows and films, and eventually moved up to become "featured" on most, and finally got my TAFT-HARTLEY for SAG in 2011 by playing a dead body double on CSI: Miami. That three days of shooting as a nearly dead to an all the way dead person is probably my personal record for the "least amount of words said in 72 hours". I'm surprised my head didn't explode. I personally believe that every actor should work background a few times. It is an incredibly informative experience in how larger productions operate, how important every single role a person plays in production and seeing how some of your favorite actors live in front of that camera under pressure and take direction while hitting their marks, and just being a part of the process of making film and television. No one is above doing background work. Atmosphere is so very important for storytelling and quite frankly you'll be far more prepared when it's your turn to be "hitting your mark" while performing under pressure. Plus, it really can be a great way to make moves toward joining the union (if that is a goal for you).
Right around that time, I began taking classes at the Margie Haber Studio. I was fortunate to work with Margie on cold reading and audition technique. I also had the privilege of meeting and studying with someone who changed so many aspects of my life, and unimaginably in so many others. For roughly five years, I spent my Friday mornings in class with Eden Harman Bernardy. Anyone who personally knew or knew of Eden, also knew that she was so much more than an acting coach. She made a successful effort to educate us socially, empathetically and breaking down the writing in a script, as she was also an incredibly talented writer.
Eden just knew things the rest of us didn't know. One thing she knew to ask: "What's it like to be human for you?". It's a curious thought, I myself never considered enough before she spoke it. But she asked that of each individual she encountered on a daily basis. It's a brilliant lesson in humanity, empathy, art, and I believe it is imperative for artists to constantly ask in the art we create. With much sadness to all that knew and loved her Eden passed away, on Friday, August 19th, 2016. She had only done so after wrapping up, an invaluable lesson to a group of us who were there attending class, on how to rise above "moments of adversity" and react with strength and kindness while staying true to your core values.
After Eden's passing, I was blessed to continue studying in that same honest and forward-thinking environment with the two people she wanted to continue her legacy of teaching actors. KC Clyde and Nawal Bengholam worked tirelessly to get the "Clyde Bernardy Acting Studio" off the ground. From audition and callback technique to one on one, script analysis, and even business classes, the CB Acting Studio has continued to keep the style of teaching that Eden shared alive.
A close friend of mine I was in class with years ago at NYFA, who is a fantastic comedy writer, named Tessa Scott, introduced me to working creatively in social media. And what type of creative work might that be? You've heard of memes, right? Who hasn't? Well… I make those. I write original memes and jokes, as well as curate, share, and credit other accounts. It's funny just how many meme accounts you'll find on Instagram and many other social platforms, but it's actually somewhat rare to know the people behind them. Tessa sat me down one night, told me to take notes and explained to me how to get started with no followers, proper "meme sharing etiquette", and many other in's and out's. So, I started the account @brokebetches with a follower count of 0. I chose the name satirically, in the sense that I found the fact that we only display ourselves "living our best life" on social media, when you have to prove that you make 2.5 times your rent to have a roof over your head and looking our best costs more than any of us want to admit.
In that same year, my friend Tessa, who introduced me to the world of "meming", began a comedy troupe called "Hilarity Over Therapy", with a few others and invited my husband and I to audition and eventually join. Spending every single Sunday night performing several new sets of original sketch comedy at the iOWEST in Hollywood (also winning the 24 Hour Sketch competition as a troupe), and performing shows at the ACME and The Second City. I've gone on to enjoy learning at UCB and The Second City, and recently have begun hopping on the stage and showing my hand at stand-up. Comedy is where my heart is.
The funny thing is that… I never thought I could try to be funny. I never believed it was a possibility for me. Spending so many years presenting myself as "politically correct" as I could, I had started, I guess growing up. I stopped worrying so much what other people's opinions were of me and being concerned about feeling embarrassed or awkward if no one laughs at an intended "joke". Most importantly though, I stopped being afraid of being me and sharing what I actually thought and felt. I'm risking sounding corny and cliche but it's so very true. In my opinion, comedy is a formula, listening, observing, and freeing yourself from the restraints of "I hope everyone on this planet loves me!".
After posting semi-anonymously under the name @brokebetches, for the last few years and working several freelance social media management jobs, I recently decided that it was time to make a change. After accumulating what content my followers responded to the most, and I concluded that I would take my account into a new direction that could offer possibilities of future brand expansion.
On what was ironically and truly unplanned, I changed @brokebetches to become @TheBestieBible on the same date I created the account a couple of years prior. The name change has been another freeing element in my online and onstage comedy writing and has opened my door a bit wider. The shift is for all the best friends who tag each other in memes saying "OMG this is so us!", for anyone just needing a little internal giggle as a pick me up while scrolling, and really for anyone who enjoys my thoughts and shares and can find somewhat of an "online bestie" in me.
I've continued to stay quite busy signed commercially with the absolutely wonderful Daniel Hoff Agency, and further explore my fairly new romance with comedy. All while enjoying my first year of marriage with Jay, who also happens to be an actor (I may have previously said I "would never be able to marry another actor", but never say never when you meet your "person") and keeping up, as much as I can, with the ever-changing environment of social media. I still have some climbing to do as I reach for each goal I've set for myself, but I'm certainly liking the particular ladder I'm grasping onto as I look forward to the next step.
We're always bombarded by how great it is to pursue your passion, etc – but we've spoken with enough people to know that it's not always easy. Overall, would you say things have been easy for you?
Highschool wasn't the experience I had always hoped nor wish it were. Bullying is unfortunately present in all corners of the world, and I was no exception in my high school experience. While I wouldn't recommend it, it taught me that not everyone has to like the "cup of tea" I'm brewing, that standing up for someone who is down and in need of a friend means twice as much to them as it does to you, and that tough times are temporary if you choose for them to be.
Also, competing in pageants had its ups and downs but so did modeling and now acting. I even recall a time more than a few years ago, a former manager of mine had sent me out to meet with a commercial agent (not my current or one I have ever been signed with) and after she told me I wasn't "much more than a beer commercial girl," the agent said to my manager "she's not really ugly and not really pretty, so there's not much I can do with her". Okay, wow. Constructive much? No. She didn't have to be. And guess what? It doesn't matter. You're not going to be every single person's idea of a "perfect 10", and sometimes it has more to do with them than it does with you. Remembering what that woman said about me now, I'm able to look at it constructively. She meant I was not an unattractive form of a "character" actor, nor was I a Victoria's Secret model (who is?!), but that I was "relatable and aspirational", and that she didn't know how to market that type at the moment. Is that exactly what she meant? Who knows. But I chose to learn and not take that personally, but rather use her harsh language to my advantage.
I've had so many "almosts" and "why did I say or do that instead of x, y, or z in the room?!" in this career choice I've made, I lose count. I honestly believe it's better to not be cast in the dream role than it is to be considered "bad casting" in a role that you just simply were not the right for. But, also please cast me.
Fortunately, I have the advantage of an amazing support system in my parents, husband, and friends, and I've chosen to laugh when I'm mad, then pour a glass of wine and call my mom when I'm done laughing and need to laugh some more.
One of my favorite quotes at the moment is from Jen Sincero from her book "You Are a Badass": "We only get to be in our bodies for a limited time, why not celebrate the journey instead of merely riding it out until it's over?"
Life is too short to cry over a bad audition. Learn from it, fix it where you can, and if it helps: write about it.
So, what's next? Any big plans?
As for the future, I'm looking forward to the potential expansion of @TheBestieBible (working very hard on that as we speak), making my way into more film, TV, and commercial projects that give me life and spark excitement, and venturing onto more stages to have one-sided conversations about my thoughts while trying to make people laugh.
Contact Info:
Instagram: @itscaitlinmarshall @thebestiebible
Twitter: @thebestiebible

Image Credit:
(brown curly hair and white fur jacket photo) John Kline Photography, (Front photo in orange top and photo of confusion in blue top) Jason Eftimoski, (Wedding photo of looking at each other and laughing) Katie Jones of Elevate Photography (Photo with Jay in a denim shirt and me in a red dress with my arms around him) Claire Leahy
Suggest a story: VoyageLA is built on recommendations from the community; it's how we uncover hidden gems, so if you or someone you know deserves recognition please let us know here.