Today we'd like to introduce you to Cailin McDuff.
Hi Cailin, so excited to have you with us today. What can you tell us about your story?
At the age of 32, I had never had an orgasm. I had such a hard time feeling my body and genitals in sex, and I was so focused on "his" pleasure. Deep down, I knew that I was a sexual creature, but I was doing so much performing and pleasing. And, there was so much apology in my space – "It's not you! It's me!" I tried books, vibrators, meditations, tutorials, you name it! Nothing worked. I felt broken and crazy. I felt ashamed of my body.
This was in stark contrast to the rest of my life at the time – I had a successful six-figure coaching practice, lots of great friends, and an amazing luxurious-feeling apartment in Brooklyn. This was the one area of life where I just couldn't "crack the code." What I didn't know at the time is that by trying to "crack the code," I was spending so much time in my head, and I was not connected to my body.
Then, I found coaching support and communities focused on sensuality, desire, and exploring my feminine nature. This was more than reading a book – this was getting into my body, receiving touch that felt safe to me, and learning how to communicate my desire everywhere. I started exploring power dynamics in a safe, healthy, intentional way. I invested more money in this "feminine path" than I have ever invested in myself. And in doing so, I took the biggest trust fall of my life to follow my own turn-on and fully feel the fire of desire that I knew was inside of me.
Today, I live a life that is designed entirely around desire. If I don't have desire for it, I don't spend energy on it. I let ideas and creative thoughts move through my body, and I trust them. If I am attracted to someone, I just tell them directly and clearly. I've started exploring sex with women. I let my feminine nature come out through my incredible vegan cooking, gardening, and dancing sensually! I have a self-pleasure practice, and I know how to ask for what I desire in sex. My relationships are messier than ever because I tell the truth. It feels so rich.
Now, I get to help women get in touch with their bodies and create lives where they have full approval for all of their desires. Through our work, women realize that they get to be bright and that creating joy and fun is access to their life force. They reclaim their deep, true feminine nature and learn to receive. When women see that they are the source of their own light and turn-on, that is the greatest gift of this work.
Can you talk to us a bit about the challenges and lessons you've learned along the way. Looking back would you say it's been easy or smooth in retrospect?
The biggest lesson I have had to learn along the way is how to open to receive everywhere in my life. When one of my first teachers told me I needed to learn to receive, I remember how true that felt in my body. All of the hair on my body stood up as he said that. But, I had no idea what he meant.
I had to learn to receive money from clients and receive intimacy in the form of sisterhood with women and relationships with men.
My first year of coaching (about 6 years ago), I made about $15,000 (when I was still in my full-time corporate job at LinkedIn). That year, I received 70+ "no's" from potential clients. But, eight said yes. It was so humbling. I kept going, I kept getting practice, I kept getting feedback, and I invested in the best coaches out there who reminded me of who I am and the impact I'm already making in the world.
The months leading up to leaving my corporate job were some of the toughest I remember – I was talking to potential clients in the morning before work, during my lunch break, and right after work. I felt inspired, but I was also just completely and utterly exhausted. I'll never forget the free-fall feeling of leaving my job. I said to one of my mentors at the time, "Who leaves a place like LinkedIn?" He looked at me flatly and said, "You do. Cailin, you do."
Pretty soon after leaving my corporate job, I created my business to be a 6-figure business focused on "life and business success," which felt aligned at the time. Then, 2020 hit, and it was a real wake-up moment for me. I had to face the reality that "life and business success" was no longer what I was about at my core. It was no longer who I was or what I stood for. Accepting the part of my business that wanted to die (the masculine, achievement-oriented part) is one of the hardest things I have ever had to do. I felt like a fraud. No amount of "efforting" or "working hard" was going to make that part of my business come alive again. My body simply was not available for that. My coach and I decided that I was in a "Cocoon," letting go of what no longer served me and letting my new business desires come through. For the first time since I started my business, my income took a dip. I felt it.
I deeply desired to make my business more feminine. I wanted to talk about sex, intimacy, relationships, BDSM, feminine and masculine dynamics – all of it! But I had SO many fears about coming out with my desire. I acknowledged the fear, and I did it anyway. I started talking about these things and developing programs based on what felt good to me and my body, and women started flooding in the door.
I came alive again, and so did my business. Now, I'm leading women through their own sexual, embodied transformations in my (appropriately-named) women's program, "Cocoon."
Alright, so let's switch gears a bit and talk business. What should we know?
My core women's group program is called Cocoon. In the program, we look at all the things that are no longer serving us, we get curious about our desires, and then we see how we want to pour our feminine energy to serve our higher purpose in the world. Women learn what sisterhood really means and how to light each other up through desire.
I also offer an exclusive 1:1 program, where women are fully held as they release their past and get support on creating what's next for them from their divine feminine nature. It's where a woman's sexuality, business ideas, voice in the world, creativity, passion, desire, pleasure, and leadership all come together to have a party and birth whatever wants to come out of her. Movements, relationships, businesses, art projects, podcasts, books – anything is possible.
The other project that has come through me this year is the "Slutty Soiree," which is a deep, seductive dinner experience where women get to experience their full feminine expression in community with other women. We celebrate hunger, yearning for desire, feminine darkness, and womanhood. This event is such an expression of the work my soul is called to do in this lifetime.
Lastly, I am the host of the podcast "Any Way You Want It." My show is about all about creating your life by desire – in any way that you want it to be. I have intimate conversations with experts, teachers, friends, coaches, therapists, and everyday people to open new doors to intimacy and love.
Through all of my programs and work in the world, my highest commitment is to support women to release shame around their sexuality and feminine nature, and in doing so, give themselves permission to create lives based on desire.
Is there any advice you'd like to share with our readers who might just be starting out?
If you are just starting out as a coach, focus on your own transformational journey first. You are the energetic clearing for your clients.
Get all the practice you can. Do not worry about your "niche," your website, or your mailing list. Just start coaching people. Let people on social media know what you are up to, but don't spend too much going down the rabbit hole trying to develop a whole strategy. Let people feel you and your transformation vs. trying to "sell" something.
As you grow on your journey, you will become more clear on what you stand for as a coach. You don't want to let any of that get in the way of you just being in action and getting lots of "no's" (which will lead to some yes's). You will become the coach you want to be through practice and conversations.
Also consider activating your community and network. You are surrounded by brilliant people who have lots of resources, but you have to ask for help in order to receive it. Reach out to people to ask for advice, other connections, and resources. Share vulnerably with them where you are on your journey. And, most importantly, ask them how you can be of service to them. You will amaze yourself at what you have within arm's reach when you get into these conversations.
Lastly, pay attention to the ideas that light you up. What ideas give you that tingly feeling in your body? Follow those, especially when they don't "make sense" to your logical brain.
Contact Info: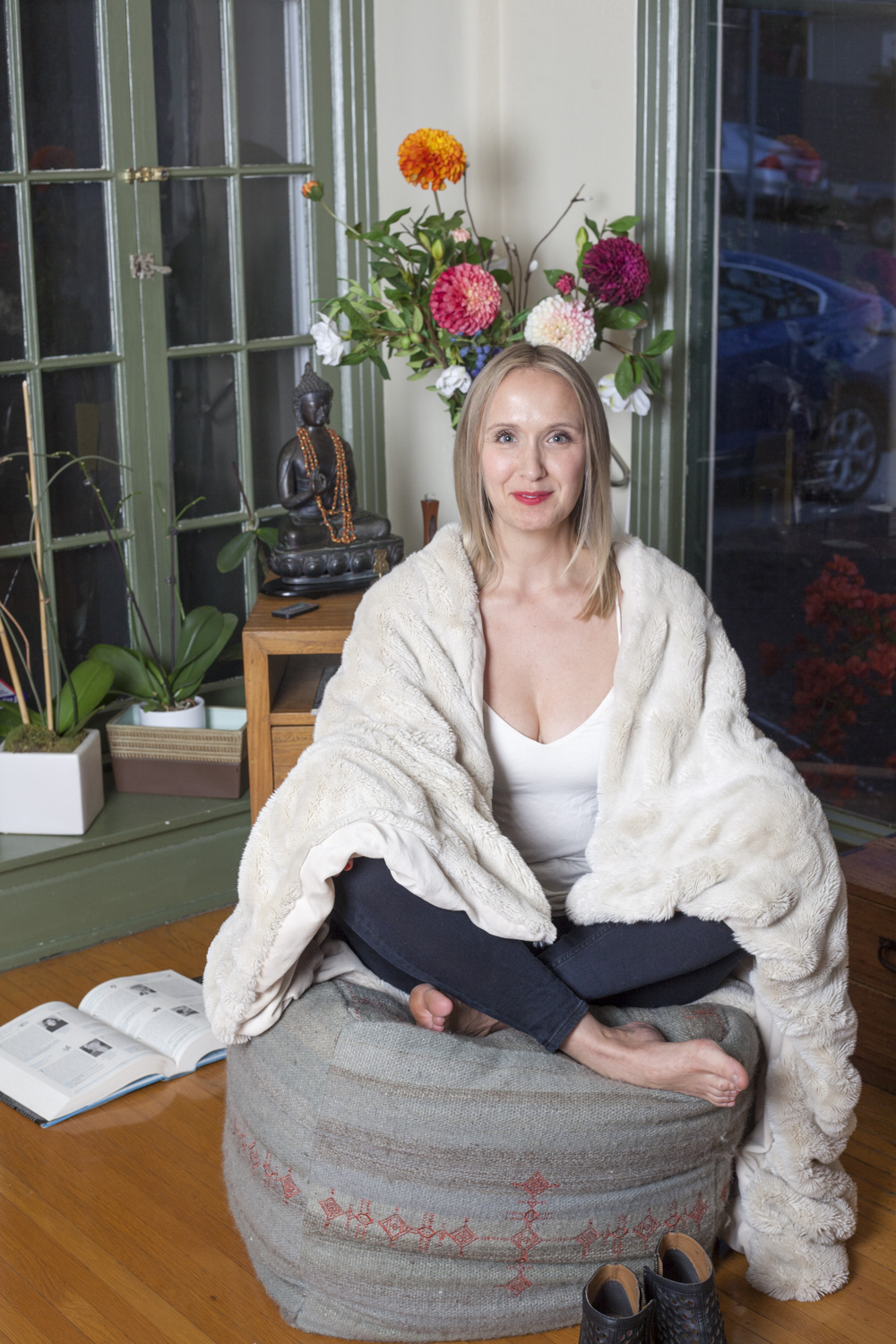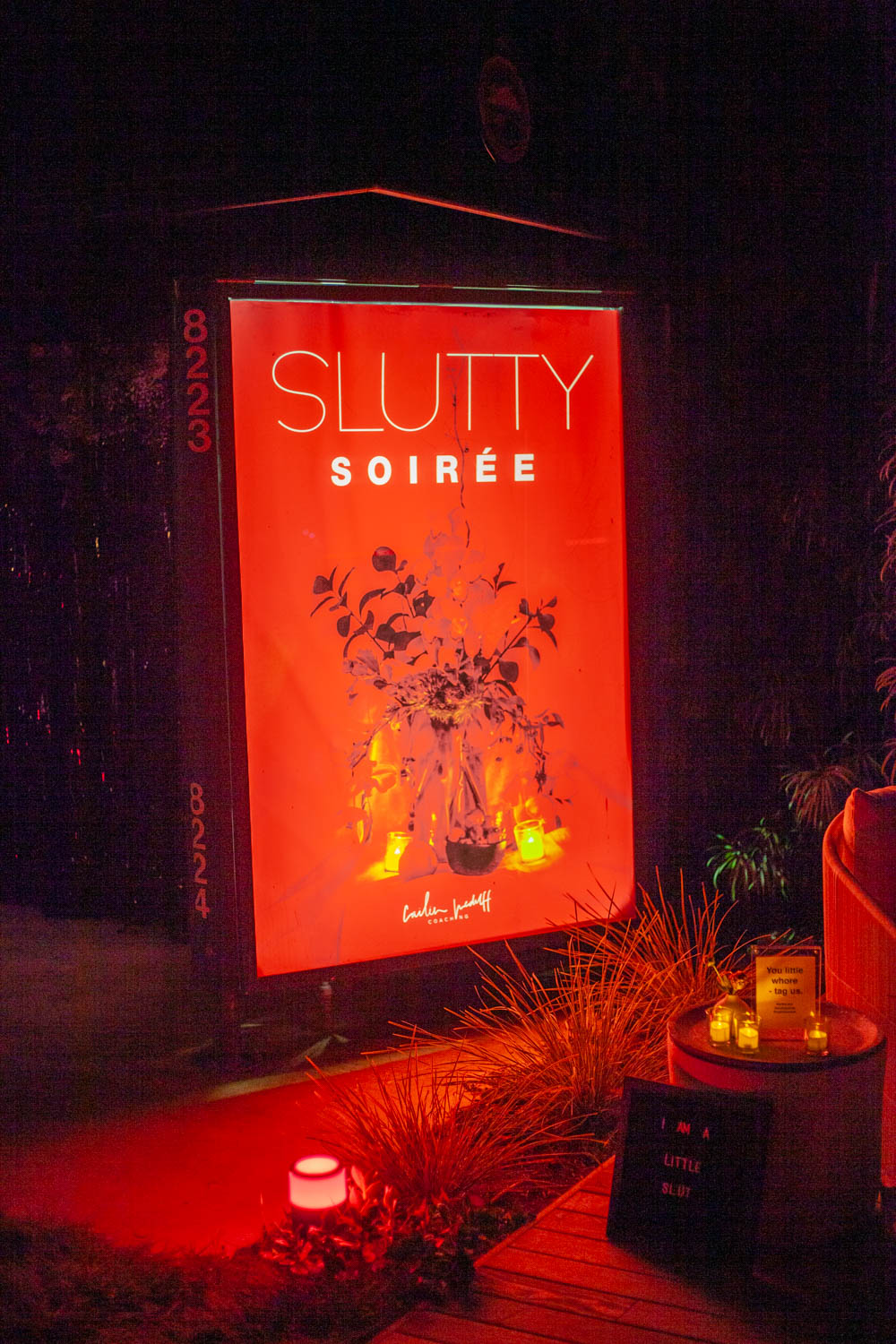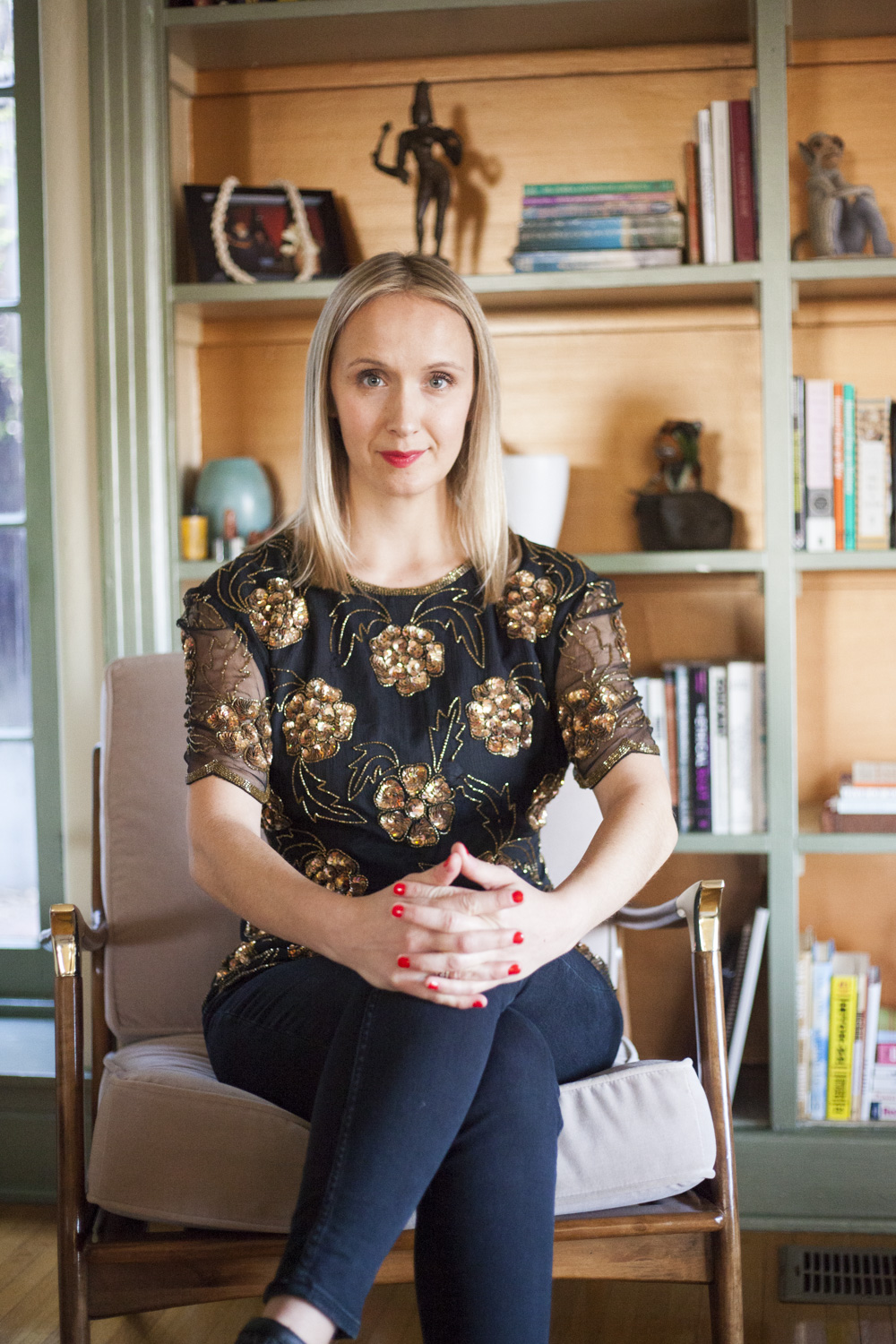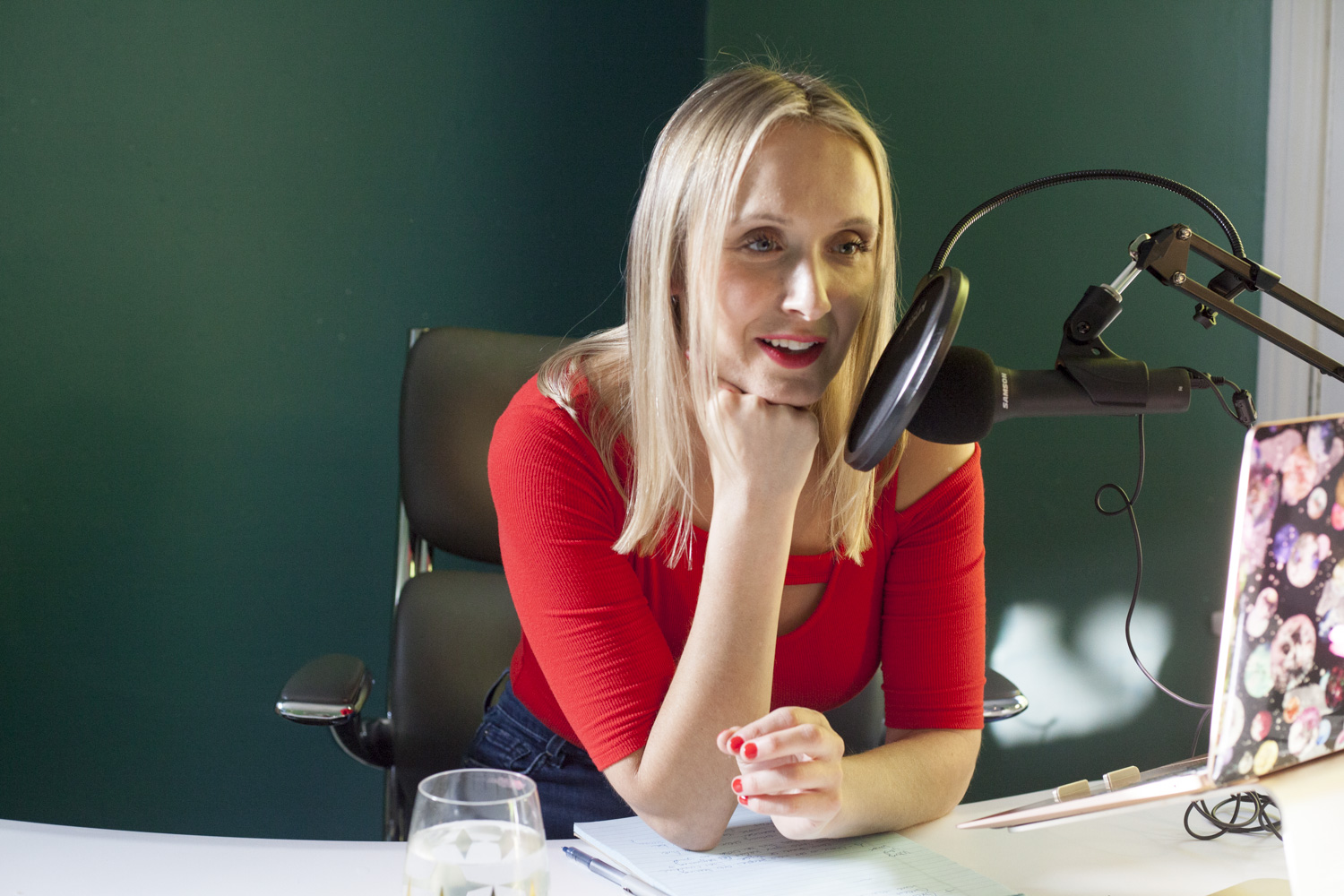 Image Credits:
Talia Shipman
Suggest a Story:
 VoyageLA is built on recommendations from the community; it's how we uncover hidden gems, so if you or someone you know deserves recognition please let us know 
here.