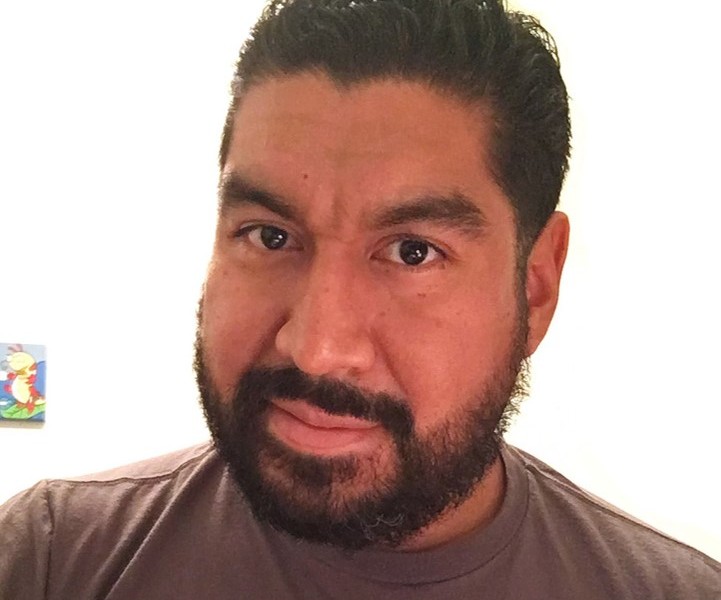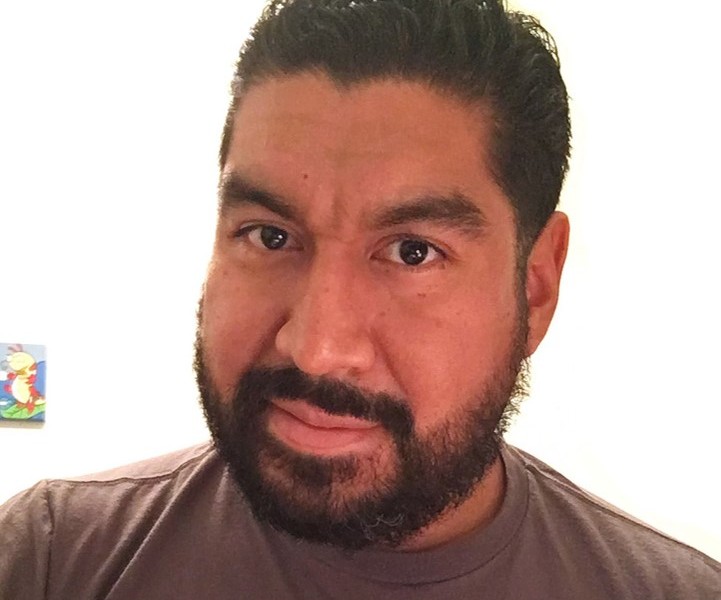 Today we'd like to introduce you to Oscar Rosales.
Oscar, please share your story with us. How did you get to where you are today?
It all started in the fall of 2011, I was 28 years old and I wanted to create something fun and memorable before I turned 30! After browsing through different art blogs online, I noticed that a lot of artists were creating custom hand-painted shoes. So I thought I would give it a try myself!
I ended up telling my friend Mary about my shoe idea and asked her if she would consider wearing my first custom shoe attempt. To my surprise she said "YES!" and the pressure was on!
After brainstorming and really thinking about what she was into, I ended up creating Conker Rabbit, my first Bleenkies character! The next step was to test my painting skills on mini 3"x3" canvases. After painting my first Conker Rabbit, I got an epiphany! I asked myself, "why not paint these on bigger canvases and sell them at art walks?" This question has led me to where I am today, spreading my Bleenkies brand and my endless mission to "brighten up your day" through my artwork!
Has it been a smooth road?
It definitely has not been a smooth road and that's okay, there's always room for improvement!
Owning a small business has been like going back to school. Not only do you pick up some much-needed knowledge along the way, but you learn how to interact with different kinds of people. Just like in school, though, sometimes you agree with certain individuals and sometimes you don't. What I've learned throughout the years is to surround yourself with good, like-minded people. Remember to always keep your goals in sight and to stay positive and creative!
What are your plans for the future?
Like any business, my plans are to expand and reach new audiences not only throughout Southern California but beyond! I've had my brand for five years now, so I think it's time for me to start looking into my long-time goal of creating Bleenkies merchandise! I'll definitely look into financing my own products, but I also want to look into possibly licensing some of my characters! Definitely looking forward to seeing what I end up doing within the next year or so!
Let's go backward a bit – can you tell us about the most trying time in your career?
As I've mentioned before, there have been a lot of ups and downs in running my art business. Just like in life, you'll get both supporters and detractors. There have been times when I've had self-doubt and questioned whether or not I should continue with my work. These times have been the most challenging for me, but there are few things that bring me back and keep me on course. Number one is my family!; Their support and encouragement is definitely the main reason I keep going! Number two are my friends and followers; they are also very, very supportive and give me the feedback I need to keep improving my work! Number three, I think about the time I was four years old; I was inspired by the cartoons I saw on TV and dreamed that one day I would create my own cartoon show and characters. As an adult, I feel that I owe it to my young self to keep going!
What about "Wow-moments" – any moments that stick out? Any moments when you felt like you had made it?
Honestly, the first WOW moment I had was early on when I first started my brand. After painting a few of my characters onto canvas', I approached two little shops in L.A. that carried artist made goods (Flock Shop and Monkeyhouse Toys) and asked them if they would carry my work. To my surprise, they both said "yes"! When I told my friend Mary about it, she said "WOW! You're doing it!" I shared her sentiments and felt that this was the beginning of something good for my brand!
Contact Info:
Image Credit:
© Oscar Rosales