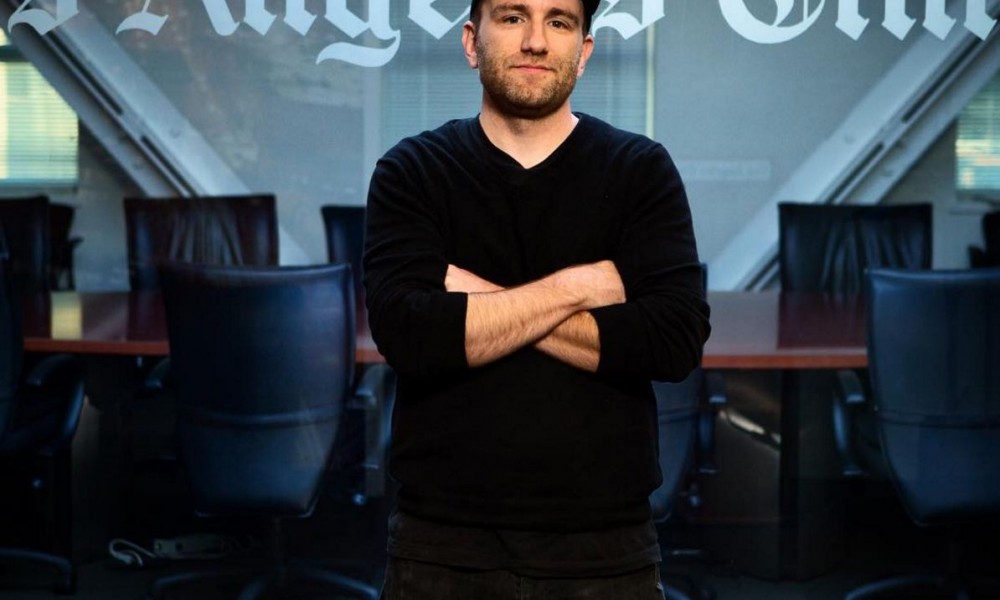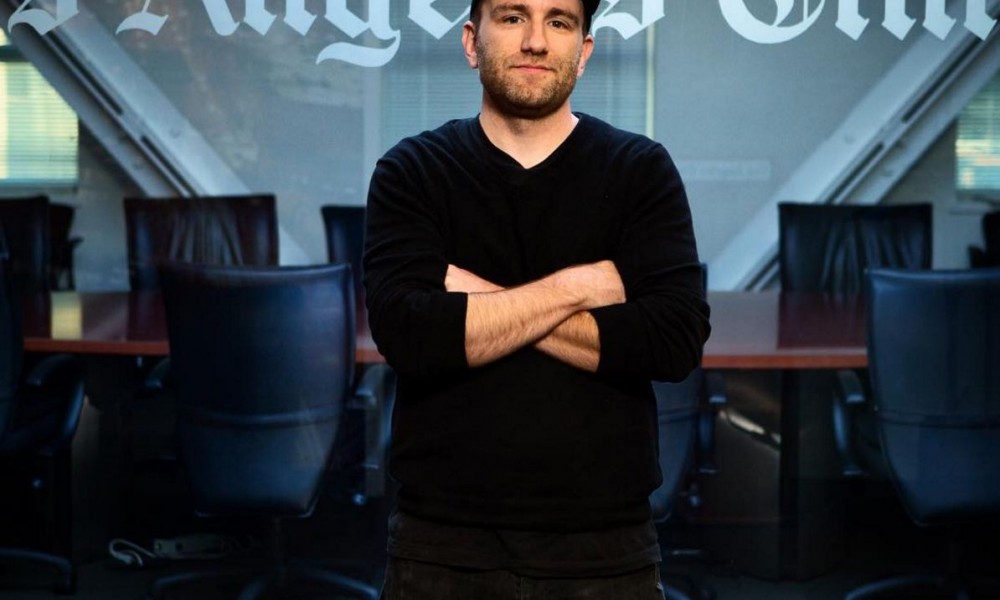 Today we'd like to introduce you to James Richman.
James, please share your story with us. How did you get to where you are today?
From an early age, I had always been inspired and interested in the visual arts. I knew the only way I would be happy showing up to a job everyday was if I was doing something creative. I started off like many in my field at art school, but when the opportunity came to drop out and start working for a small agency associated with the Academy of Motion Pictures, with great deliberation I took the job. My counselor reminded me numerous times how I was throwing my career away and that being a drop out would limit me. Now I wear the title art school dropout with pride. It was that first job that pushed my interest in design into a full blown passion. I got to work with amazing material from the Academy's archives and was even was an assistant photo editor on a couple books. It was also there that I met one of my mentors Manoah Bowman. He constantly gave me projects that were challenging and outside of my comfort level, pushing me to better honing my skill and be able to rise to new challenges. I owe a lot of my work ethic to him. From there I left to basically become the design department for a company called Modernica, a mid-century modern furniture manufacturer After a couple years there I had the opportunity to work at NBC. I started as a low-level designer and through hard work moved up the ranks, winning a webby and 3 Emmys for my work on Late Night with Jimmy Fallon and Jay Leno's Garage. It was at NBC that I dived into the world of user experience and data driven design. I worked on everything thing product related from templatizing all 50+ show sites to mobile apps to social media campaigns. After five years there I remember having a conversation with the EVP of digital about wanting more challenging projects. His advice was to quit, and get out there and find new challenges and grow. That was some of the best advice I took. From that time I started freelancing which gave me the opportunity to work with CBS, Fox, Nickelodeon, and a few different startups. I spent a year at Tribune Publishing now called TRONC (I have no idea what that name means either) working on desktop and mobile platforms that garner roughly 750 million page views per year. I also had the privilege and extreme challenge of creating a visual language and style guide to cover 140 digital products for Walt Disney Studios that track, manage and help generate a yearly revenue of $7.4 billion. Now I spend my time at a startup in the Valley working on revolutionizing the accounting world.
Has it been a smooth road?
As the saying goes "Smooth seas do not make for a skillful sailor". I have taken some chances in my career that have paid off in great ways, but on the flip side, I have tried to take on projects that were doomed from the beginning. As a creative, you are trained early on to deal with the struggles and challenges. Your work is constantly being critiqued by other creatives, by people who have no appreciation for what you are doing and people who just think you are playing around on the computer. The real struggle of the designer is not only solving what the problem is at hand but being able to bounce back after being told to go back to the drawing board for the 15th time
What are your plans for the future?
As far as the future goes my plans are to dive deeper into incorporating more data driven design into my practice to really get into solving the needs of the people I am designing experiences for. In addition, I have recently discovered a passion for industrial design and woodworking, so I can see that being a big part of my future as well.
Let's explore some of the challenges you've faced along the way. What was the most difficult part of your career so far?
The hardest part of my career was the week after I won my first Emmy ( know that sounds ridiculous). Once the high wore off I began thinking "what now?". I felt that I had done everything thing there was to do compared to winning an Emmy was there anywhere else for me to grow and strive for as a creative. It was a mid-career crisis of sorts. I came real close to leaving the design world behind and going back to school to study psychology. Then I remembered that I really like design. I decided at that point from then on I would stop working for awards or an impressive resume and I would just take on projects and jobs that were not only interesting but challenge me to constantly learn and grow.
I think it was at that point that my career really took a turn in a great direction.
Do you ever feel like "Wow, I've arrived" or "I've made it" or do you feel like the bulk of the story is still unwritten?
As a designer, I Think there are a lot of little moments that give you that "wow" feeling. Have great feedback on a design, creating a product that users love and seeing a junior designer that you have been mentoring all fall into that category. Overall being able to wake up (with the exception of Mondays) and be excited about what you do is the best way to determine of you have made it.
Contact Info: