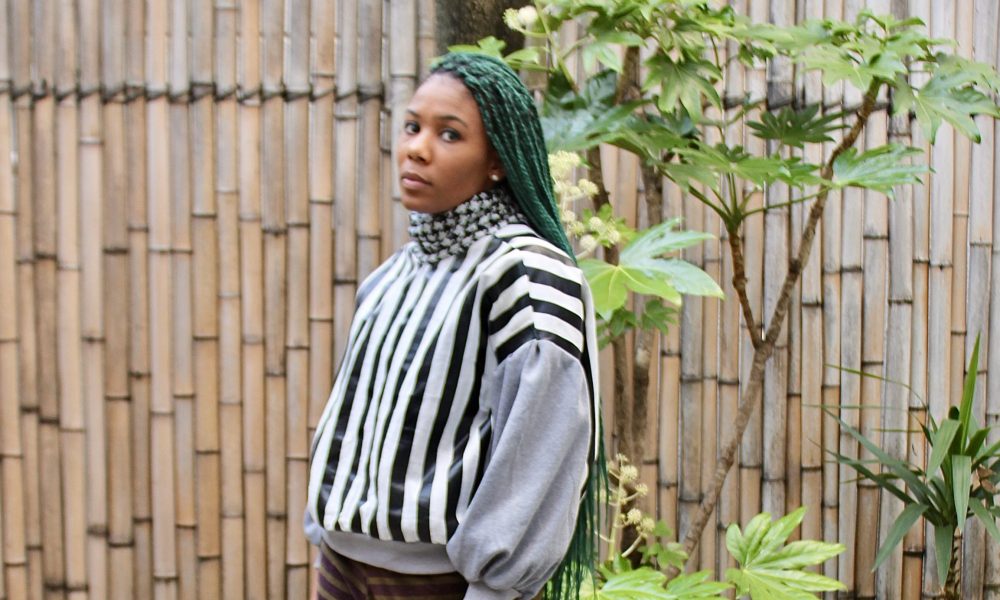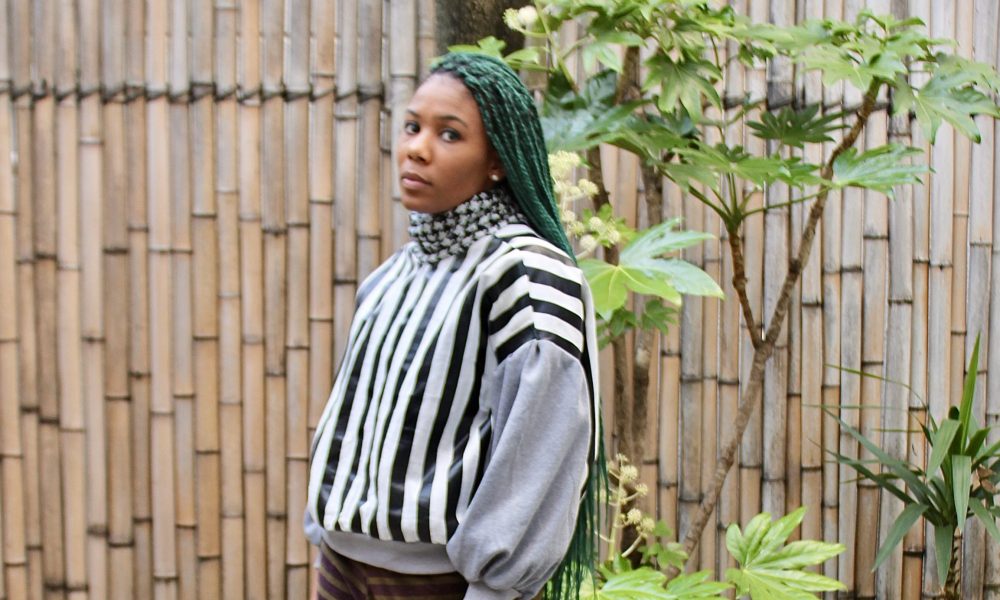 Today we'd like to introduce you to Gabrielle Lewis.
Gabrielle, let's start with your story. We'd love to hear how you got started and how the journey has been so far.
Back in 2010, I started a career as a celebrity fashion stylist! I had some amazing styling opportunities; from the red carpet to magazines! I had a blast. While styling, I had a fun idea to start my own magazine called Thrifty Hunter! I love thrift and vintage shopping I had never seen a magazine out there that focused on that. So I rounded up a team and I was able to create 13 awesome issues through the course of three years! December 2014, I got the surprise of a lifetime; I found out I was pregnant with my first child! I was so excited about continuing on with the magazine, but I was sick throughout my entire pregnancy so I took a nine months break! After so much time to think I decided to let my final issue be the welcoming my baby girl! I used to put so much time into creating every issue, I knew once my daughter was born I wouldn't be able to give it 100% and on top of that, I was going to put my daughter first and I just wanted to focus on being a mom!
One thing I have always loved was fashion! Seven months after my daughter was born my husband got a call to tour in Japan for six months and that's where my journey begin to create my own clothing line for kids! September 2016 while sitting in japan my husband came up with the name bunny & hare! "Bunny" is the nickname he gave our daughter when she was born! We wanted to be able to give something to her when she got older, so why not her own clothing line! So, I came up with a few collections and began selling. In February 2017, I decided  to attend my first Magic Show and sell to retailers! We went to Las Vegas and was able to land a shop who started selling a few of our designs! We were so excited we wanted even more. So, in August 2017, we decide to attend the New York magic Show! Which was was the door opening to more connections and opportunities. It was an amazing experience! In September of 2017, my husband received another opportunity to  tour in Japan for nine months! After carefully thinking we decided to take it. While we were in Japan, my husband lost his mother to cancer! It was such a hard time and all I wanted to do was be there for him! She passed in November just two months after we arrived! After we flew back for her funeral my husband told me we have to change our focus and his mother was our inspiration!
After returning for the tour in Japan, January 2018, we hit the ground running! I decided to move completely revamp bunny & hare and have it Made In Japan. Japan is where my husband and I have always got our fashion inspiration! After living over here, I felt like that is where my brand should be made! So doors opened I found a company to worked with me and help me get my first collection off the ground! I learned so much. After returning back to Los Angeles in May of 2018, my drive took a complete turn! Deep down, I wanted so much more for bunny & hare but this time I couldn't figure it out! So I decided to tAmerica  a break from it all; including social media! I needed some time to revamp, refocus and rethink! It took me a year! In August 2019, Something sparked me to go back to school! So I'll begin looking up classes and what my eyes fell on was fashion design! At that moment I knew it what was missing and I knew at that moment it was time! I signed up to take my first fashion pattern course along with marketing! Marketing was something I have always struggled with in every business I have started and that was 1 one of the reasons I always stopped! It was a difficult thing trying to figure out how to market! So that's why I decided to take a course on it! I started my first semester in August 2019. I learned so much. My fire sparked and I got my drive back! Taking those marketing courses not only gave me understanding, but it gave me confidence because throughout all the years of every business I started, I realized how on track I actually was with my marketing, but because I didn't really understand, I felt like I wasn't doing something right. This course confirmed everything! After completing my first Fashion Design course I felt like Wonder Woman; and I was ready to fully walk in what I was destined to be; a Fashion Designer! I didn't just want to give myself the title, I wanted to be able to live it out fully. Learn how to pattern make, learn how to draw, learn how to do it all! I'm now moving forward and taking more courses to expand my knowledge and career as a fashion designer! I'm so excited about it!
After completing my first semester, we headed back to Japan. On December 12, 2019 I received an email that changed everything. British Vogue offered me a spot in 3 issues to advertise my brand bunny & hare.  At that moment, I knew it was time. I knew everything that I did was all for a purpose, and I saw it clear as day. Now back in Japan, I'm excited to announce our Spring 2020 designs are in the works and ready for their arrival! There are so many great things lined up for my brand and I'm so excited! If I can encourage someone, I would tell them never give up! We all come up against hard times, but that doesn't mean it's the end!
Overall, has it been relatively smooth? If not, what were some of the struggles along the way?
No, It hasn't been a smooth journey. It wasn't easy finding a company to make my clothing in Japan! I had to first find someone who spoke English and that wasn't easy! But I used every resource I had! Throughout every business I started, "marketing" was my biggest struggle. Trying to get the word out and reach the right people. I just couldn't figure it out and fully understand.
Please tell us about Bunny & Hare.
Inspired by the world of fiction and fantasy, bunny & hare is a luxury high fashion brand for girls. Designed and made in Japan, we are bringing hope to the next generation by giving children a Voice through Style. Showing there are no limits to fashion, they can go as far as their imagination.
Staying innovative and creative by the uniqueness and originality of our trendy and stylish girl designs, we are ready to inspire and revolutionize the fashion world.
What I'm most proud about is the message we are trying to get across! Growing up, I felt like I didn't have my own mind. I was afraid to be different! I now have a complete different approach on life and I want more for my daughter! I want her to know it's ok to be different! I want her to find herself and walk-in whatever she wants to be and do! With my brand my goal is to give girls that feeling! Give them confidence in themselves! Every collection is based off fiction & fantasy which is what children love! I want to reach them on where they can understand! With our designs inspired by some of the most mythical warriors, I want young girls to feel confident, different, unique and even royal when they step out in bunny & hare designs. I want them to believe they can do and be anything! Our designs are created to give you a feeling of courage and sense of originality and style. Your Style, Your Voice!
If you had to go back in time and start over, would you have done anything differently?
I honestly feel like after the year break I took, I did start over! When I came back, the only thing that was different was my mind! I had more confidence and understanding of what I needed to do! I wouldn't trade any experience for anything because if I hadn't went through it all, I wouldn't be where I am today! I'm stronger than ever and I understand where I'm supposed to be.
Contact Info:
Suggest a story: VoyageLA is built on recommendations from the community; it's how we uncover hidden gems, so if you or someone you know deserves recognition please let us know here.