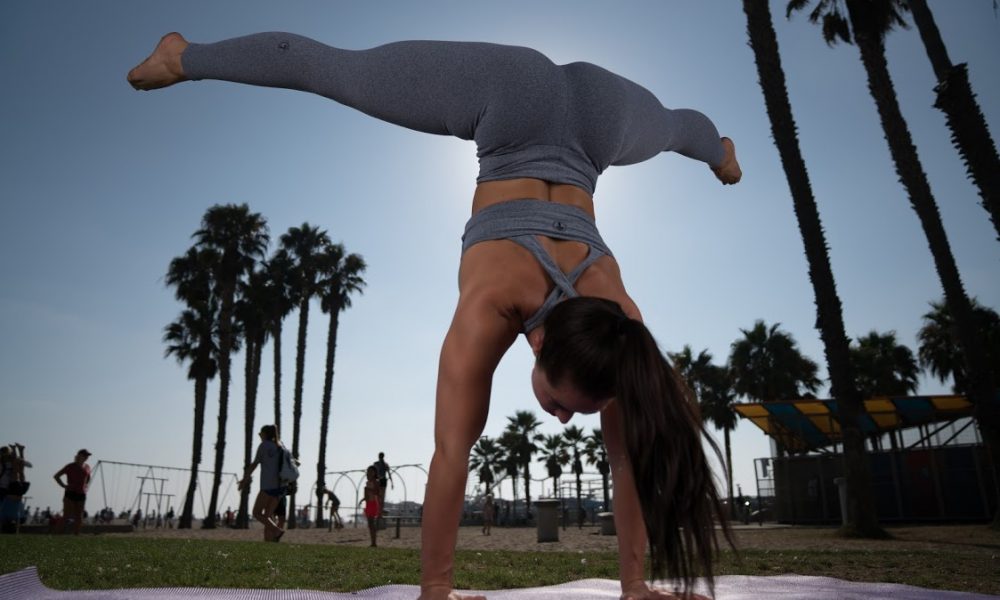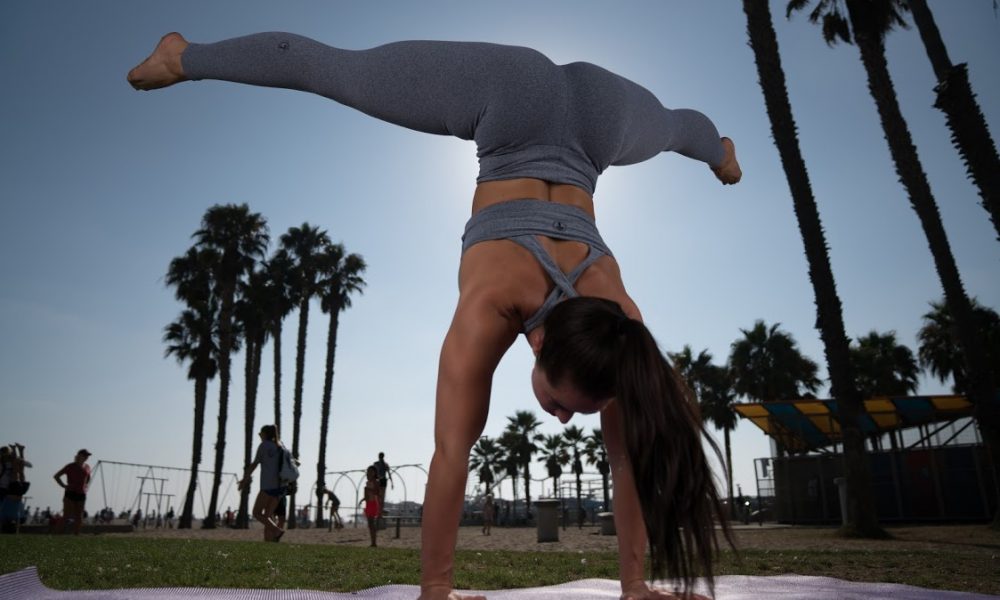 Today we'd like to introduce you to Stephanie Lovato.
So, before we jump into specific questions about the business, why don't you give us some details about you and your story.
I posted this on Instagram on my official one year mark of being in LA. It's a story about why I came to Venice and how a strangely large man won my heart and turned my vacation into the rest of my life. I want to retell my story, but this time for our upcoming one year marriage anniversary (we haven't had a wedding yet for those of you wondering where the heck your invite was haha), and so I can elaborate and explain why I'm one of the luckiest girls in the world and how marrying someone after six weeks of knowing them is not only the most logical thing, but the best thing I've done in my whole entire life.
I don't want to retell this story to try and make it seem like I have this la-de-da perfect fairy-tale life, but in hopes to inspire people never to settle for someone that you aren't truly head over heels for, that real love really does exist and will find you when you're ready and least expecting and wanting it, and mainly, to give my honey buns credit for being the best husband any gal could ask for. EVER.
Now it has officially been exactly one year, two months and twenty two days since I accidentally moved to LA, and tomorrow, May 10th will mark Justin and my one year anniversary of being married. There's one reason I now live in Venice. It's not the weather, not Gold's Gym, not the beach, nothing other than Justin Quad God David Lovato himself akaaaa MY HUBBY!
February of last year I randomly decided to come here on vacation to escape the snow in Toronto, complete a sports nutrition cert, and prep for a show. I didn't want friends, was especially opposed to boy friends lol, but just wanted to train and learn and be antisocial like I do best. I planned a three month solo vacation but turned it into an everlasting, unbelievable, incomprehensible life with Justin.
We met at the gym, not surprisingly, but not until six weeks into my trip. I would see him training his clients every day, twice a day, for six whole weeks. He FINALLY grew enough balls to talk to me and ask me to lunch.
Must have been his stunning good looks, charming personality, or maybe just the simple fact that I had been in LA for about six weeks and had done just about F all other than train, read and be a loner HA (sorry babe teehee)… but he (surprisingly) got a 'yes' when he asked me out the day at the gym. We went for lunch at Firehouse. Charlie came too… wearing his adorable hoodie, of course. That won my heart almost instantly (we don't actually bring Charlie anywhere I've come to learn…. lol, typical). Lunch was great, chill, normal, not awkward (except for when I tipped my chair over and it came crashing down and my face turned beat red…). All in all, success. I left smiling and glad I got a free lunch. Just kidding… glad I got to meet a laid back dude who didn't approach me with the lamest pickup lines or overload me with meathead talk or some other boring bologna.
That same night I got a text saying he's just cruising around aimlessly in Mickey Rourke's Bentley, so obviously I went along! Pretty sure he was already stalking my house because he was there to pick me up in about 0.5 seconds (I actually JUST realized this as I'm typing this story… hahaha creepy). Out to eat we went again to an amazing restaurant right on Venice beach. It was packed but we were seated immediately, greeted with wine (MY FAVE) and the whole bill comped because the owner is Justin's client. I felt like a Queen and like a Queen I've been treated ever since. Justin looked like such a baller all night, but made it a point to tell me he is NOT, and had no idea why everything was working so perfectly the whole day haha. And, again, from this day forward, every single thing really just did ALWAYS work out so simply and so perfectly.
All dinner long, we somehow got into the topic of conversation of marriage. Both (genuinely) agreeing that marriage in this day and age is god awfully stupid and no two people should ever wed, basically. His views on marriage are actually what made me not afraid to hang out with him for a second day. I didn't have to worry about some dude getting all clingy right before I had to return to reality and resume my life in Canada.
YUP… six weeks later we were married. Things didn't quite go as planned, but could not have worked out even a fraction better.
So, anyways, after dinner we prolonged our hangout. Got frozen yogurt and then kind of watched a movie at his house. By the time he dropped me off that night, I knew I had just met the most genuine, honest, giving, hilarious person of my life, and it's like he instantly became my best friend. I was so comfortable with him; we were both immediately just our goofy (weird) selves and we really were inseparable since day 1.
I knew right away that he was special and that despite the fact we had basically just met, whatever was happening with us, whatever we had, was different. As a result, I cancelled my flight back to Canada and six weeks after meeting him, I married the man of my dreams. Never thought twice, never looked back, and defffffinitely never have any regrets! We got married because we didn't want to be apart. He wouldn't let me leave, I couldn't have left him even if I had to, and it feels so incredible to know that I married someone for the sole purpose of wanting to be by his side in an everlasting hangout. Whether it was going to last forever, or if there would be complications, we had no idea, we actually didn't care nor did we even really think or talk about it, we just knew that in that very moment of life we needed to stay together, and so we did, and forever we will be! HE IS MY MUSCLE MAN! But it's not just his muscles that make us work.. HE is why we are successful. Justin is the reason we excel as a couple.
Ever since the very beginning, Justin has refused to let us be "the norm". Not a day goes by that he doesn't tell me how much he respects, loves and appreciates me. He goes out of his way to make sure we get to hang out because that is when we both function optimally. We're the happiest, most creative, most successful, etc when we're together, and neither of us could ever imagine it any other way. He tells me that he lives for me and will do anything for me to be forever happy because that is what truly makes him happiest. He tells me he has one job in life, and that is to love me. And I believe him. Just the way he looks at me, the way he talks about me, the fact that if you ask him how married life is then you better have at least half an hour to listen to him praise me. Never has he done anything to make me question his love for me, and I know with all of my heart that he never will. Being able to love someone soooo freely and so fearlessly is the best feeling in the world. Knowing I have my best friend at my side every day for the rest of my life makes me the happiest, luckiest and most thankful girl of all time. Having people tell me that Justin is 100% a changed person since meeting me makes life make sense. He is my world. We were born to find each other. Hearing him say that life started the day he met me is the most incredible thing any one person could say to someone else, and I'm lucky enough to hear this every single day. He's my missing piece and not a second goes by that I don't fall deeper in love with him and appreciate every minute we spend together. No one has ever made me smile bigger or laugh harder and I know my smiles are only going to keep growing while my laughter gets louder.
This past year came as a surprise. Two people completely opposed to a relationship, doing our own thing, enjoying our independence and getting to know and love ourselves, somehow turned a simple hello into the start of the rest of our lives together. A life shared by two people so disgustingly in love that I'm sure it's nauseating (not sorry lol), but I truly hope it can be a reminder that there's nothing comparable to being married to your best friend in the whole wide world. This has been the best year in my whole life, and I can safely say Justin's too. We found each other by mistake while finding ourselves, and when two people who are happy with and by themselves come together, being happy together is SO easy, SO special, SO real and SOOOO forever! I am so god damn lucky.
Happy Anniversary Toots, you're my EVERYTHING. You are the most incredible person I know and I can't be any more grateful to have met and married the person who is going to bring happiness to every day until I'm old and dead!!!
IIIII LLOOOVVVEEEE YYOOUUU!!!!!
Overall, has it been relatively smooth? If not, what were some of the struggles along the way?
Too smooth! When you're following your heart, not putting pressure on anything and have reasonable expectations, everything just works!
BUILT Nutrition & Training – what should we know? What do you guys do best? What sets you apart from the competition?
Philosophy: #IAMBUILT to be the best version of me.
I will appreciate the present and spend each day my happiest.
I will connect with people and share my deepest love.
I will define my own uniqueness and push beyond limits to explore extremes outside my comfort zones.
I will show the world how extraordinary I can be as I learn, grow and evolve.
I am BUILT to be regretless.
I am BUILT to be fearless.
I am BUILT to be powerful.
I am BUILT to be kind.
I am BUILT to be grateful.
I am BUILT to overcome obstacles because I know my goals are achievable.
I will work my hardest and become my strongest until my dreams are my reality.
I determine my own success because only I can defeat me.
My positivity will radiate contagiously.
#IAMBUILT for the beautiful adventure of life and I will live every day at my best!
What are YOU BUILT for?
What we do: We are a fitness and nutrition company. My husband (Justin Lovato) does our in-person training out of Gold's Gym in Venice. I do our online coaching (custom fitness & nutrition programs). Justin trains Josh Brolin and we just did his training & nutrition transformation for Cable in Deadpool 2
Together, we run a fitness apparel line (BUILT Apparel www.iambuiltapparel.com) and our membership-based website (The Lovatos Daily www.iambuilt.com/join) where we share our daily workouts, diets, training videos, podcasts, recipes, etc.
Our goal through everything: inspire others to be the best versions of themselves, physically, mentally & emotionally.
We are proud to run the company being 100% ourselves. What you see is what you get. We genuinely care about our clients, always aim to motivate and be positive role models, and teach others to live a healthy, active lifestyle, never taking life too seriously!
What is "success" or "successful" for you?
Success: the ability to wake up every morning, happy and excited to take on the day! You love yourself, the people you surround yourself with and the things that you do. Success is happiness and once you find what makes you happiest every single day, bringing others happiness along the way, you are successful.
Pricing:
BUILT Online Coaching: Month-to-month program (4 weeks): $350/month, 8 week program (paid in full): $600, 12 week program (paid in full): $850
May 1st Transformation Challenge program & entry: $39.99
The Lovatos Daily Membership: $9.99/month
Contact Info:
Getting in touch: VoyageLA is built on recommendations from the community; it's how we uncover hidden gems, so if you know someone who deserves recognition please let us know here.