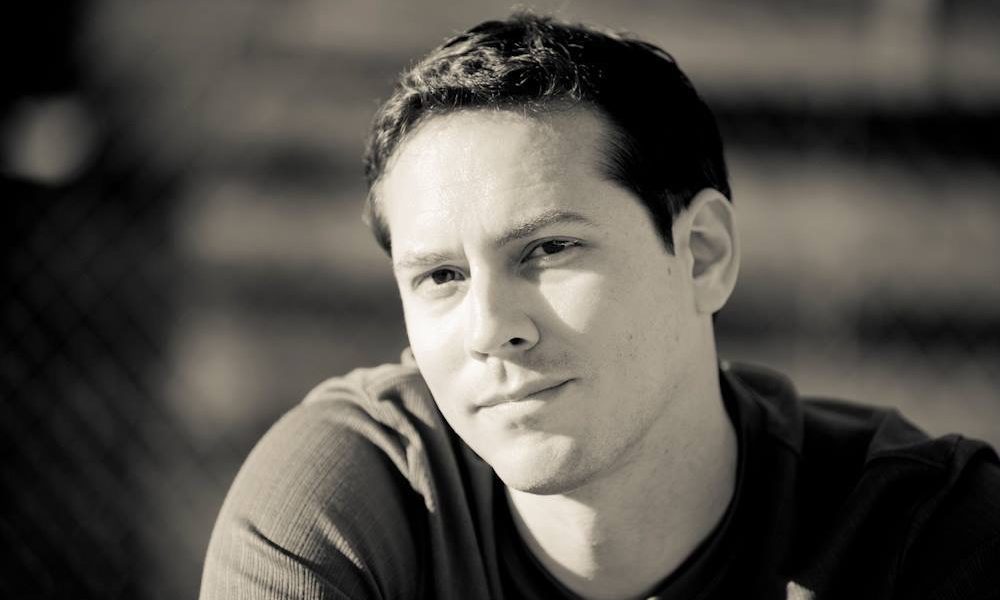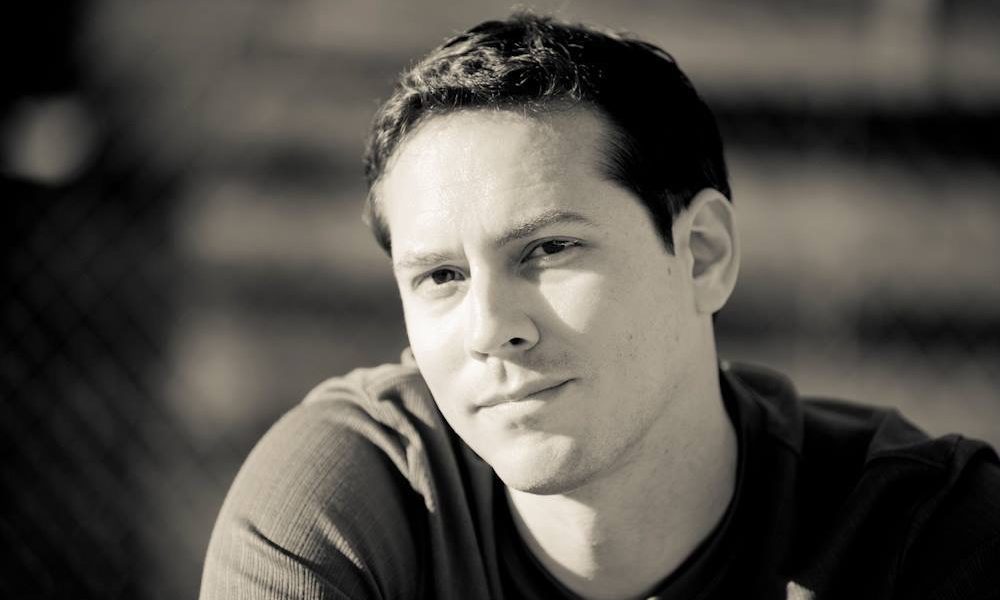 Today we'd like to introduce you to Buddy Chambers.
Buddy, can you briefly walk us through your story – how you started and how you got to where you are today.
I was born in Hartford, Connecticut but from two years old and most of my life, I was raised in the town of Fredericksburg, Virginia. It's a very small town that's known for its colonial history and I still have a great deal of love for Fredericksburg to this very day, whenever I visit family and friends. I decided at four years old to start pursuing writing as I began to write stories (and act out the stories that I would write).
When I was growing up, I was fortunate enough to have been raised by my grandparents since I was two years old. Without being overtly explicit or providing details, my birth parents were abusive to the point where my grandparents stepped in and raised me. This turned out to be a blessing as they provided me with the love, strength, persistence and creative support that I would need. Around the time I started writing at the age of four, I told my grandparents that I was going to move to Los Angeles. I'm not entirely sure about why I used to say it- but it turned out to be prophetic words as I inevitably ended up here.
When I mentioned the persistence and determination that I learned from my family, it's very true because my entire life, I always had to fight in my own way. When I was two when my grandparents got me, I wasn't projected by doctors to live to 5 due to the fact that I was so malnourished. Then, I had a heart murmur and I had to overcome that. At 14, I had a medical emergency where my heart stopped and I technically died- but thanks to my grandfather performing CPR and the universe being properly aligned in my favor- I survived. That's the reason as to why I walk around life with a giant chip in my shoulder and I always am conscious of time. I know time isn't allowed to anyone and that it's a gift. Even as a completely healthy adult, I know that tomorrow isn't given. That's why I'm focused on spending every moment I have on giving my all to projects I want to do and working with talented people. I want to spend every minute I have, pursuing my artistic endeavors.
After taking care of my grandmother for several years, I moved from Fredericksburg at 25 to pursue my dream of writing and directing the film. I practically sold every material possession that I had in order to finance the move. I didn't have a dime in my name because all of the money that came from the items that I sold had to go to rent or food. But, it was the sacrifice I had to make and I don't regret a single thing.
I spent a couple of years in Orlando and Miami before I finally made my way to Los Angeles at 29. I traveled cross country from Virginia to get to Los Angeles and after three days, I finally arrived. Quite frankly, after moving here, I have not looked back because I know this is exactly where I need to be. Everything just clicked and I realized this is home. Even now, I still find new things about California that makes me fall in love with it all over again.
As soon as I moved here, I began work on a film called, "Lessons", that I started work on when I was living in Florida. When I moved to LA, I found the right crew and I enlisted three great actors- and the movie just came together. I'm still very proud of the work that was done in that film.
I worked on some other projects including a Twilight Zone-themed type of film called, "The Hard Sale", which revolved around a giant battle between good and evil over the corruption/saving of souls with humanity being used like a pawn on a chessboard.
Right now, we're finishing post-production on a film that I wrote and directed called "Blood Money". It's a quasi-sequel to my first film, "Lessons" and it includes an all-female cast as two assassins try to claim a bounty on a thief who stole from the wrong person, so the cartel places a price on her head. I like to think of it as a female Reservoir Dogs but there's a great deal of heart and poignancy in this story- despite the violence. I had the chance to work alongside such talented actors like Elizabeth Colunga, Nina Seul and Josephine Keefe. They (and the entire crew for the film) did a fantastic job- and I feel that we all created something special and I'm excited for everyone to see it.
"Blood Money" is the third project under my production company, Twenty Six Reels. The name of the company is a reference to my birthday, November 26. For the films under the banner of my company, I try to strive for creative projects that are outside the conventional wheelhouse of most films and also, I am unabashedly very pro-woman. I come from a family of strong women (my grandmother, my aunts, my cousins, etc.) and they were unquestionably the rocks of our family. I make a point in my films that the women are as strong as the men- if not more so. It's something that I take great pride in.
Great, so let's dig a little deeper into the story – has it been an easy path overall and if not, what were the challenges you've had to overcome?
It definitely has not been easy. I went through many struggles throughout the years as I previously mentioned. Everyone has their own story and their own hardships so I can only speak to mine- but I always tried to persevere by having a strong mindset. I wasn't supposed to overcome a lot of the things that happened when I was a child- and I made it through. People used to tell me that I was crazy for wanting to move to LA- and me being the determined person I am, I made a point to move out here.
My belief is that nothing truly worthwhile in this world is easy. If it was, everyone would be doing it. I've definitely had to sacrifice in order to make the move and try to pursue my dreams. I have faced adversity with being almost homeless, not having any money whatsoever- and I know that all of these struggles are important. They develop your character and I am the type of person that I never will feel sorry for myself. I'm my own harshest critic- and I believe in not giving up.
My grandparents had adversity in their lives which absolutely dwarfs mine. It's not a competition but I saw them and how they struggled their entire lives- and I realized that no matter how dire things can be, I can get through it. My grandmother was born on a coal miner's camp as a child in Tennessee, and she had to practically raise her siblings by herself and went through horrors I cannot even imagine. Not only did she overcome but she became the matriarch of our family. She was a great source of constant inspiration.
It was strange to move to Los Angeles from Virginia, and I had no friends here. It was in many ways starting over but instead of being intimidated, I found it strangely exciting. There's diversity here in California and encouragement of pursuing your creative ventures that were needed and when I reflect on all the struggles, it was all worth it. I am where I need to be- where I always wanted to be.
If some kid happens to stumble across this and they want to pursue a dream and they feel like they can't do it- I just want to encourage them to do it. Don't ever give up. Don't let life try to hold you down. And don't listen to naysayers. Listen to yourself. Keep persevering. Endure and chase your dreams. You'll do it. Believe in yourself always and magic can happen.
Please tell us more about your work.
As a writer, I constantly am trying to push my limits as I create different projects that run the gamut of genres. Whether it's drama, thrillers, action or comedies steeped in dark humor- I try to write projects that not only interest me but the people that I work alongside. Writing is my first love and has been my longest ongoing relationship- so I always feel in my element when I'm doing it. It's an incredibly arduous process for me because I agonize about the littlest details and I strive to create the very best story I can do. Through the advent of the various platforms for writers to get their work out, I think there has not been a better time for creators to get their work noticed. I personally think the sky's the limit with writers now- and the only limit is their imagination.
As a director, I am inspired by filmmakers that I grew up worshiping such as Quentin Tarantino, John Carpenter and Ridley Scott. I love how a single image can evoke emotion- whether it be sadness, joy, laughter or fear. Being a director was something that I didn't feel as initially secure with as I did with writing. But the best way to learn was trial by fire and that's something that I excel in. Gradually over time- I grew to love directing as much as writing, although I enjoy them in different ways. What I love about writing is that it's very solitary (at least for me) and I love directing because it's just the opposite- it's very team-oriented. I think what I enjoy the most about directing is that I try to strive for a very relaxed and collaborative set. I like to work in an environment where people don't feel creatively suffocated or intimidated. I like to have a very calm and open set where the actors and crew can feel comfortable performing their craft. I think the most enjoyable thing for me is to watch actors trying things that they wouldn't normally do- all in the attempt to make the best project we can.
Do you look back particularly fondly on any memories from childhood?
It's hard for me to choose just one memory but I always remember my grandfather watching movies with me and pulling me aside and starting to break down the particulars of films. Whether it be interesting stories he heard about the actors or certain visuals or thematic elements that he was intrigued by- it provided me with a deeper understanding and appreciation of the art form. I began to realize then that film was a very intricate tapestry. I always appreciated that my grandfather took the time to teach me that and just spent the time with me in general. He nurtured my creative tendencies and pushed me the hardest to achieve my goals. I loved him a lot and I miss him every single day. I owe a lot of my love of cinema to him.
Contact Info:

Image Credit:
Salvador Velasco
Suggest a story: VoyageLA is built on recommendations from the community; it's how we uncover hidden gems, so if you or someone you know deserves recognition please let us know here.