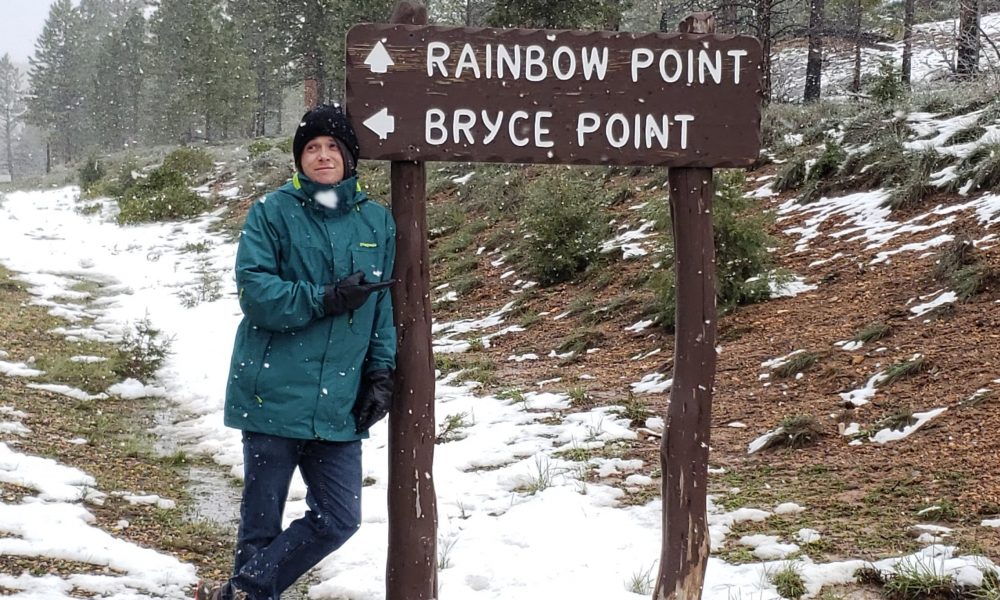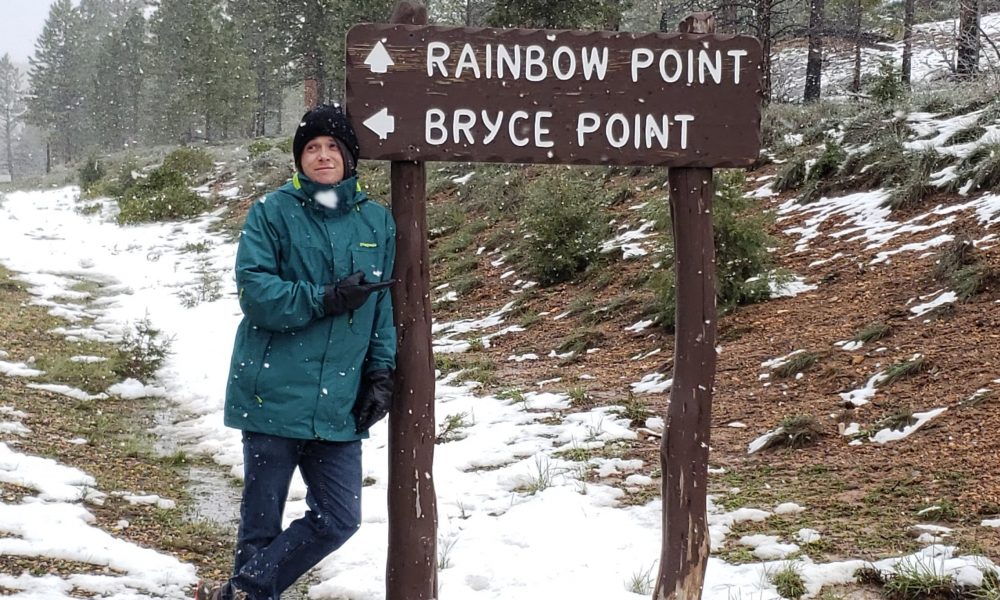 Today we'd like to introduce you to Bryce Thomas.
Bryce, please share your story with us. How did you get to where you are today?
I would say my passion for film began in the Summer of 2005. Blockbuster had launched a monthly subscription program that offered unlimited rentals for a fixed rate. I remember you could rent two films at a time as many times as you want. For 14-year-old me, that was mind-blowing. What was even better was that a Blockbuster happened to be less than a mile away from my house. For three months, every day, I'd wake up before the Blockbuster opened and make that climb up that steep, concrete hill to be there as the doors opened. Rent two movies, walk back. It was much easier going back – all downhill. I'd watch both films before lunch, walk back up, exchange, walk back, binge, and get back to Blockbuster before they closed. Rinse, repeat. Now with streaming, it's different. Back then, though, it was an adventure every time. The staff soon knew me by name, would offer suggestions, and we'd break 'em down. Sometimes they'd set aside a stack for me if they weren't working that day. Best Summer of my life – hands-down.
I would say I didn't look at film as a career until I was 17. At the time, I had been attending an early-college high school in Reno, NV. I ended up fast-tracking graduation by doing online classes, so it opened up my schedule. I was working on an undergraduate in Computer Science – I wanted to be a programmer in the video game sector. One semester, I was required to find an elective and I put it off last minute. The only one that ended up being available was Improv 101. I flat out said no. I was pretty introverted at the time and being in front of people, especially performing, was practically a death sentence. But, fate would have it, my older sister Candace had heard about my plight and suggested we take the class together. Candace is outgoing; opposite of a younger me.
"It'll be fun!" she said. Yeah, so is rock climbing, but you don't see me free soloing El Capitan anytime soon.
But, next thing I knew, she'd practically (maybe literally) dragged me into it. And something just clicked. I don't know, I just fell in love.
Since then, it's been a journey. I moved to LA and was working three jobs. One was full-time at Domino's, a part-time internship at a local radio station in Santa Clarita, and I was handing out fliers on the weekends. Eventually, I was working full-time at the station. I wrote most of their commercials, board oped shows, cold-called interviews, ran Google Analytics for clients. It was fun and I loved the environment. The station was family-owned and the station was family, but I felt like something was missing. I still had that urge to pursue film. And I wanted to go back to school.
In 2013, I joined the US Navy. I was rated as a Sonar Technician and stationed in San Diego on the USS MILIUS. We deployed to the Persian Gulf during 2014-2015 during the rise of ISIS following the massacre of Charlie Hebdo and his staff. During my service, I began to take writing seriously. It was a way to distract and express myself. Standing watch, you really get to know people. You swap stories, experiences, and ideas. You meet a lot of characters from all different backgrounds. Naturally, I've always been a storyteller. I've had people my whole life tell me that I should write, but I never took them seriously. It wasn't until the Navy that I did. On deployment, you have to build a routine otherwise you'll drive yourself mad. People get cabin fever. So, every watch, I'd have someone ask to hear some of my stories. It was a routine and yet something different. And I could provide that for them. That's when I knew that's what I wanted to do for the rest of my life.
In 2017, I got out and enrolled in New York Film Academy's undergraduate program in LA. During my schooling, I freelance as a boom op and sound mixer for both independent and private productions. I write every day. Most recently, I finished the screenplay of my 13th feature film, "My Corona". The 4th that I've submitted to the Black List. The 1st that was listed on the official Black List's Top List. I've financed and directed the opening scene of My Corona for a proof-of-concept that was exciting for me to see it come to life. All that work, time, money, sweat, and blood (hurt myself quite a bit building practicals and props) was worth all of it.
Most recently, I am in post-production of a commercial spec I wrote, directed, and produced. I'm also in the middle of writing my next feature.
For me, it's about putting something in every day. After a decade of chasing this career with major and minor detours, it's still something I can't NOT do. For me, it's like climbing El Capitan. Stressful, terrifying at times, but so worth it. 
Great, so let's dig a little deeper into the story – has it been an easy path overall and if not, what were the challenges you've had to overcome?
No, it hasn't. I don't believe life has ever been a smooth road – for anyone. It's the cracks, the potholes, the twists and turns that make it unique and challenging yet rewarding as you navigate and overcome it. It's all character. A smooth road sounds boring and monotonous. I believe in the illusion of it, but not the existence of it.
For me, it's been a long process. This is my third time trying to survive in LA.
My first time was the standard tale of pilgrimage to the city of Angels. I was inexperienced worldly and bewitched by the idea of Hollywood. I'm not sure how long I lasted, but it wasn't long. Fell flat on my butt.
The second time, I came back a bit more prepared and disillusioned. Slow start, long hours, sleepless nights, but it got better. Working at the radio station became a comfortable lifestyle. At the time I was working three jobs, I came home to a sleeping bag and a desk I salvaged from a dumpster. Rest for a few hours and go again. Was never there long.
Then I joined the Navy, that's a whole other bag.
And here I am now. Working and studying. Learning everything I can. There are some bumps here and there, but that's expected. Especially in this industry. 
Tell us about your work – what should we know? What do you guys do best? What sets you apart from the competition?
With school and jobs, I'm operating on a Jack-of-all-trades mindset. I'm building a base for me to hone my craft and understand what fully goes into it. ((Spoiler, it's A LOT.))
As a Sonar Technician, I gravitated to production sound. I have an ear for it and have been rather successful with that route. No shortage of work.
In my off-time, I transition into Master-of-one. Writing. I read everything I can, research, listen to screenwriting and film podcasts, beat sheets, research, read produced and non-produced screenplays, write anything, tell stories on sites like Reddit, write some more, study film… and did I mention research? Most important for any writer.
I believe what sets a successful individual apart from everyone else is mastery. I think with today's over-stimulation and wide access lens in terms of technology, we tend to fall into a Stretch Armstrong mindset – everything and every direction is pulling at us. We can get complacent and not focus on a single thing. It's very distracting. I honestly believe if you want to be successful, master something within your craft. Be the best at it. It's okay to be decent at many things, but it's self-rewarding to be the best at one thing.
As a writer, my focus is on one genre. As much as I want to and have ideas for all genres, I focus on one. For me, it's Horror.
With my favorite author's quote hanging from my wall, it's a good reminder:
"Talent is cheaper than table salt. What separates the talented individual from the successful one is a lot of hard work." – Stephen King 
What moment in your career do you look back most fondly on?
For me, it's every final cut. There's something to say about birthing a concept, allowing it to write itself, watching it come to life, and then standing on its own. It's exciting every time.
It's easier to beat yourself up than to be proud of your accomplishments – no matter how little they seem to you. I believe every moment should carry some pride into it.
Contact Info:

Image Credit:
Chuck Williams, Joy Yue, Hugh Lii, Allen Dee
Suggest a story: VoyageLA is built on recommendations from the community; it's how we uncover hidden gems, so if you or someone you know deserves recognition please let us know here.