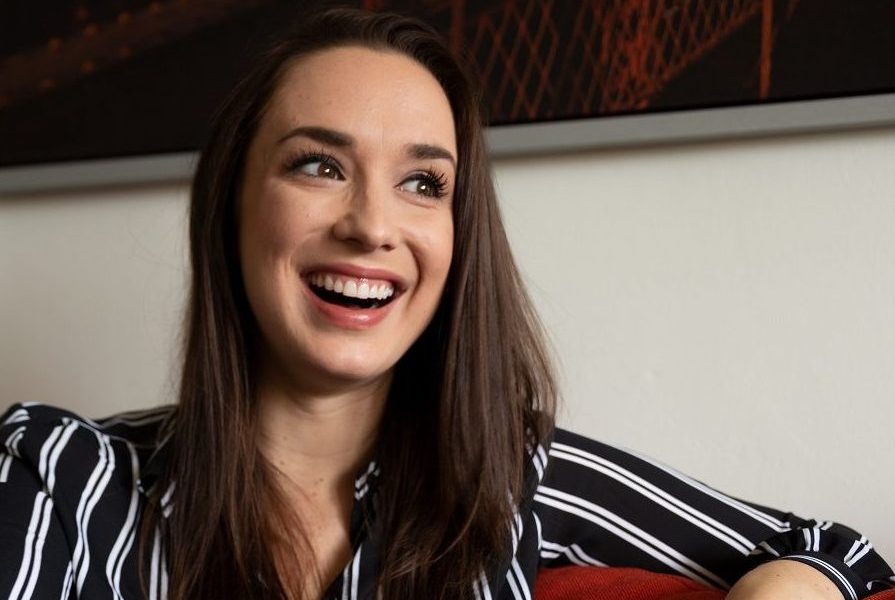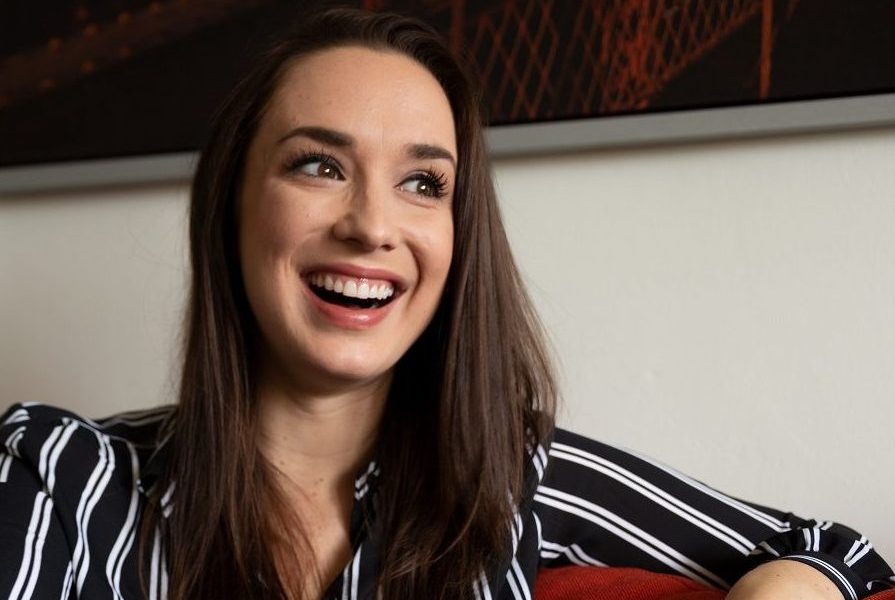 Today we'd like to introduce you to Brooke Trantor.
Brooke, can you briefly walk us through your story – how you started and how you got to where you are today.
I grew up in the countryside of rural Illinois. I have always been extremely close with my family, and in the summers my parents would let us have friends and family over to play with my sister and I. We always spent time outside using our imaginations, playing different characters, and periodically you could find me singing and talking to the grass, trees, wind, and animals wishing I was a Disney Princess (yes, I was a weird child. It's okay. It's finally paying off… I think…)
From a very early age, I remember putting on "shows" for my family, and my sister and I having our parents film our "movies" on the "Dinosaur" — Dinosaur, my father deemed the 20lb camcorder my mother would carry around to every event imaginable, recording any "film" or "make-believe land" my sister and I asked them to document (and yes, these are ALL on VHS, and my mother should bury them deep in the depths of our basement, or save them for blackmail at a later time in my life).
Creativity was celebrated in my home, and I think that is why I am where I am today – my parents participated in the evolution of our imagination as kids, and they truly wanted us to be our most imaginative selves as long as we could. Our community was very artistic as well, and from the age of three to almost 22 years old, I remained very active in our theatre. The Quincy Community Theatre was a home for me — in addition to our excellent arts programs in the Quincy Public Schools, the QCT was where I found "my people" – artists seeking to dive deep into our souls, and genuinely loved to entertain our community with the stories we brought to life on the stage.
I know several artists, (particularly actors), tell stories of seeking attention, feeling deeply unseen by their friends or family, and attribute this to their desire of being an actor — but at a very young age I knew I was an actor — and I was truly blessed enough to have family, friends, and a community that really believed that as well. (Always seeking attention, though, just to be clear. That's just WHO WE ARE, actors. Ha. Ha. Ha.)
To this day, I continue to thrive as an actor, director, and writer, because the same people who believed in me as a child continue to have faith in me today. Without my support system — Without the PEOPLE who surround me, who continue to inspire my creativity and love, I truly do not know where I would be.
Has it been a smooth road?
I think the only "smooth road" is the one that has not be walked upon… so… no. It has not been a smooth road. It has been delightfully unpredictable. However, I do feel that this is the life I have chosen. The biggest "struggle" was moving from Illinois to Los Angeles — while most of my friends from college stayed in Chicago, I knew I had to leave and follow my heart. Some of my best friends in the world, as well as my family, are still in Illinois — the separation is sometimes unbearable for my heart. But along with their support and love, and knowing deep down inside my soul that there truly is nothing else I could fathom doing in this life, I commit all of myself to my creativity and my journey, and that makes it easier as I move forward with focused intention and love.
I will also say that being in a profession that is often very emotional and unpredictable, it is certainly harder to deal with mental health issues alongside that. For years I have been open about my struggle with anxiety, depression, and my history with eating disorders, and sometimes the weight of all of it can seem like you are suffocating. But I have learned the best way to deal with these issues is usually to be open about it with others; I find ways to talk about it through my writing and other creative outlets, and I can only hope that by doing so I may give someone else a voice who may have similar struggles.
We'd love to hear more about what you do.
I have been acting most of my life. I went to school at Illinois Wesleyan University and received my BFA in Acting. Before my junior year, I thought that New York was calling me to do musical theatre. Studying abroad in London gave me ample time to really focus in on what I wanted in life — even though I was studying Shakespeare, I realized through talking with friends and professors, as well as deep self-reflection while traveling through Europe, what I really wanted was to move to Los Angeles to pursue television and film.
I have also been improvising since the age of 13 — improv was introduced to me by my mentor through junior high/high school, Dominic Cattero, and he showed me freedom in this art form. Improv was actually what I believe saved my life during a crippling eating disorder — it showed me what it meant to genuinely release the expectation and cares of what other people thought of me. And that's something really hard for a teenager to combat. It freed me, and Dominic really instilled that in so many of his students – the ability to not give a "you know what"… (I really want to curse, but I know it's not appropriate in this article. Why am I even bringing it up? I don't know. I have a sailor's mouth, and I just thought you should know) …about what others think – to just move forward having fun. And that really changed my entire life for the better.
I continued to focus on improv and comedy for the next decade, which always brings me such joy. I love performing with friends all around Los Angeles, my improv home being Second City, a community that also continues to support and build me up. But in the past five years, I have a found new confidence and joy in filmmaking. This summer I just created my 5th short film "Yours are Mine," in which I produced, wrote, directed and starred in the film — but what made me even happier was bringing on an entire cast and crew of women. It was magical and was like working with 13 different Wonder Women, which was honestly just a dream come true.
How do you think the industry will change over the next decade?
I hope that people who haven't had a voice in this industry continue to find their place — and I hope it happens BOLDLY and LOUDLY, and I want to help anyone who wants their story told to tell it. I want to see people continue to come together, especially women, because I think the stronger we are together, the stronger we are. Period. We are in a time where our support means so much more than ever.
Contact Info:

Image Credit:
Larkin Bell Photography
Getting in touch: VoyageLA is built on recommendations from the community; it's how we uncover hidden gems, so if you know someone who deserves recognition please let us know here.