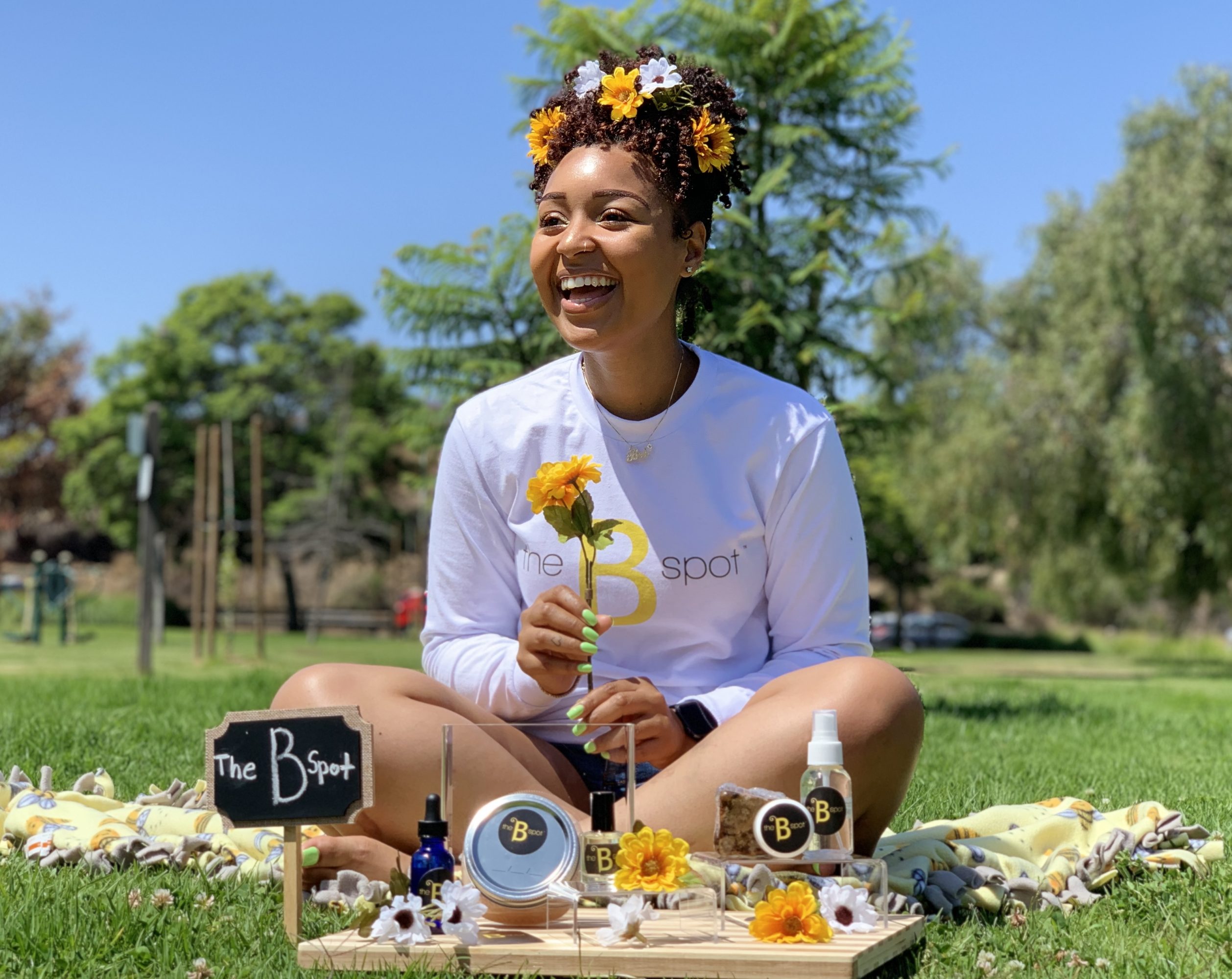 Today we'd like to introduce you to Briauna Smith.
Briauna, let's start with your story. We'd love to hear how you got started and how the journey has been so far.
This is always an interesting question for me to think about. I've always been that woman that religiously scheduled mani/pedi maintenance every two weeks. But, I guess it really started when I moved out of LA county and could not (for the life of me) find a good nail shop. At the time, I did have acrylic and every nail shop I tried fell short in one way or another. I also realized that my natural nails were severely damaged. That caused me to lay acrylic to rest altogether. Luckily, I found a nail tech in LA who specialized in natural nails and she helped me nurse my nails back to health. I'm definitely a "do-it-yourselfer" and fortunately, she was super supportive so that is when I began to explore providing nail services myself. She encouraged me to go to cosmetology school and helped me figure out the best way to get everything I needed to get started. During my time in school, I began to learn about nail care and how a nail service is so much more than just the creativity that goes into it. My nails eventually got long and pretty, and I just knew that if I could do it so could other people, and I wanted to help! From there, I took off!
Just to switch gears a little bit, I found myself in the middle of a very traumatic situation. While the experience wasn't directly related to health, it made me take a step back and evaluate the things that I was putting in and on my body. It started with my diet, I was already back and forth between vegan and vegetarian because of some prior health issues but I finally decided to go alkaline (no meat, no dairy, nothing man-made or hybrid). I noticed that my skin began to clear up on its own and that made me wonder what a change in products could do if a change in diet could do so much. I started my search for natural skincare products and the ones I tried, again, just fell flat. Not only did most of these products almost always include chemicals, they were not tailored toward people of color. While I was in cosmetology school, I found that I was drawn to not only nails but to the esthetician portion as well. So, through the knowledge I gained during my time in school and my own personal research, I started to formulate the products I felt I needed and, much to my surprise, it actually worked! I was taken aback at how simple skincare could actually be. I know this was a lot of information, but at the end of the day, my biggest goal is to educate and assist those who are curious or ready to start their natural health and beauty journey. Quality service does not have to be expensive!
Has it been a smooth road?
It definitely was not a smooth road. While in cosmetology school, I was also commuting back and forth from LA to San Diego to also earn my BA and working what was still considered full-time. At one point, I also worked in a nail shop. The nail shop and mobile environments are very different. While I am grateful for that opportunity, I realized that I wanted to provide my clients with a whole experience. The nail shop is rarely the place for that because shop owners are most concerned with getting people in and out. Don't get me wrong, successful businesses do need to make money. I just don't believe that has to be at the expense of a client's experience.
More directly, I went through a lot of trial and error on the nail side of the business. One of the major things I learned is that brand matters. I tried so many brands and combinations until I found what I now believe works for my clients and myself. And let's be honest, if you're growing and learning like you're supposed to challenges will continue to arise. I constantly keep a close eye on items I get from suppliers to ensure I'm giving my clients and myself the very best. I also find that I run into people who say certain things don't work for them. In this case, I need to pay special attention to them as we work together to find an alternative because health and beauty is for everyone!
So let's switch gears a bit and go into The B Spot story. Tell us more about the business.
What sets The B Spot apart is the attention to the actual health of the skin and nails. For example, when making product and even service recommendations, I also ask questions about one's lifestyle. I want people to understand that the skin and nail health can be a reflection of what's going on internally, so I work with my clients to hopefully provide some assistance in solving the problem at its core. I'm known for providing simple skincare routines that actually work!
One other really BIG thing The B Spot is known for the ability to customize your products. Almost every product can be customized based on your individual needs! Purchasing skincare products or nail services from The B Spot is really a whole experience!
I'm most proud of my ability to really help people achieve the results they are looking for. The greatest compliment is to hear a client tell me that my products are really making a difference for them.
Another area I really take pride in is price, I made it my mission to provide affordable products and services and I think that so far, I'm doing very well. My gel manicures start at $22 and you can get a simple skin 3-step skincare routine for under $20!
How do you think the industry will change over the next decade?
As far as skincare is concerned, I think that I'm in a good space. "Natural" is currently a trend and as more people become aware of how one's diet, lifestyle, and the products they use work as one, it will only continue to stay at the top. In terms of nail care, I don't provide acrylic services (including dip), but I know that is also very popular and am open to maybe collaborating with someone who specializes in acrylic to provide a well-rounded experience (as long as they are also open to properly removing it, up-keeping it, and mindful of the chemicals in their products).
The biggest shift I see coming in the next 5-10 years is the addition of haircare products. I've actually been asked several times if I have them available and am still having trouble finding products that do exactly what I need myself. So just like my skincare, I'm very excited to explore hair, stay tuned!!
Contact Info:
Suggest a story: VoyageLA is built on recommendations from the community; it's how we uncover hidden gems, so if you or someone you know deserves recognition please let us know here.