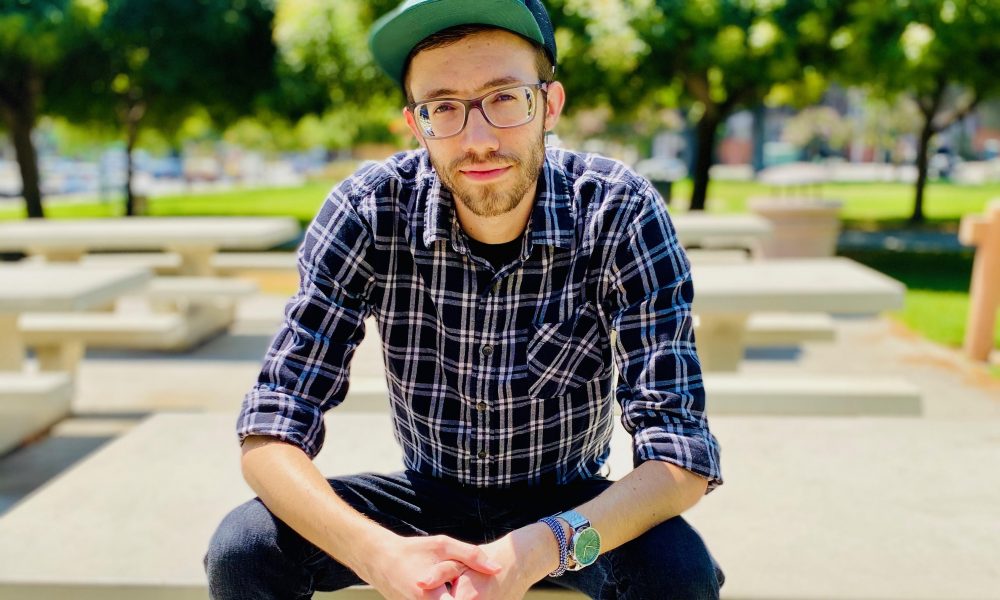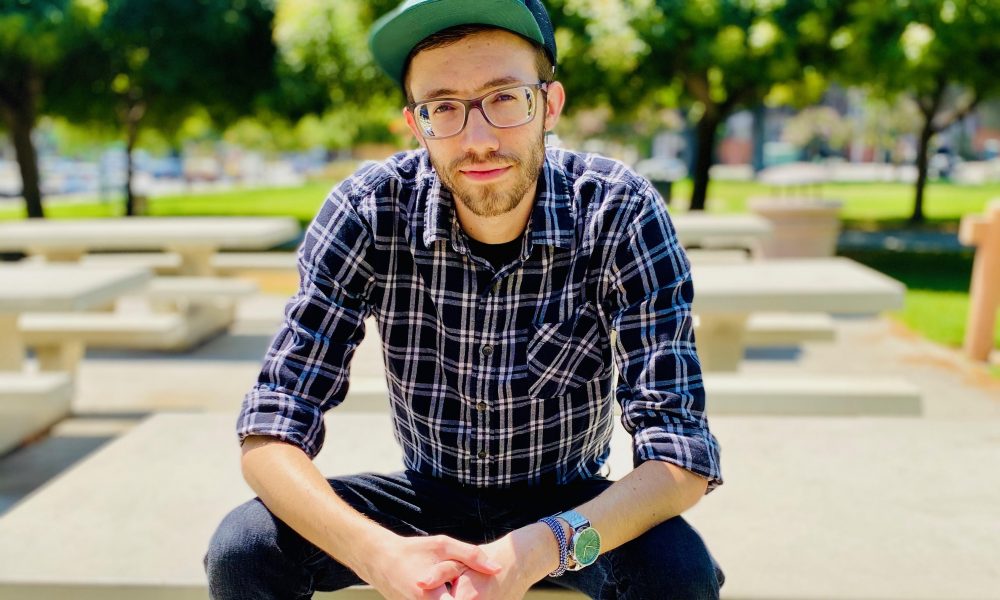 Today we'd like to introduce you to Brian Salay.
Brian, please share your story with us. How did you get to where you are today?
I grew up in the small town of Pueblo, Colorado. A place very big on the arts, but not so much on the world of film. From an early age, I had always been fascinated with telling stories and entertaining audiences. Before I was even a teenager, I was directing stage plays for my family in the tiny, cramped basement of my grandpa's house, which had a completely moveable 'shower' curtain I might add, stretched across the length of that small space, just to create a little magic.
At just fourteen years old, my brother, grandpa, and myself made our first feature film. Of course, it had virtually no budget and no resources, but it didn't matter. That film changed my life. My grandpa's little idea to make a little mystery thriller one summer would end up paving the way for my future career in the entertainment industry. Since that first film, we went on to make nine feature films, one every summer, for nine years in a row. Each time, learning more, developing more, connecting more, creating more. We also wrote and directed countless short films for school projects and festival submissions, but mainly just for fun. We were so immersed in the world of storytelling that we decided to take everything one step further by creating a short film festival for our family and friends. They would make the films and then everyone would vote on them and the winners would receive awards. This went on like this for several years, each year the audience growing in size.
We eventually hosted our event at the Infozone Theater at Rawlings Library for a couple of years, before we finally realized that we had an incredible opportunity on our hands. We saw a hole in the marketplace. As filmmakers ourselves we knew how hard it was to get into top festivals and knew that there were so many talented artists out there who weren't having their work represented. So, to combat this issue, we created an official company, StoryMode Films, LLC. We then opened ourselves up to become a nationwide film festival, titled The StoryMode Independent Short Film Awards, or SISFA for short. Our festival allowed filmmakers from all across the US to submit their films and debut their own stories in a very unique festival environment.
We are now in our eleventh year, hosting our event from the historic Pueblo Memorial Hall Auditorium, where guests now attend from all across the nation. Even with the festival still in Colorado, I had too many passion projects in hand that I intended to get made. I had come out of the Colorado Film School with a degree in screenwriting, that at first I thought to be quite useless, but then discovered to be quite handy. The knowledge and the lessons and the scripts I had written while there had set me on my path for Hollywood. With many of my Colorado film friends already having made the jump, I too eventually made the 'big move' to Los Angeles to pursue the dream to tell stories on the biggest screens imaginable. Since having moved here, I have made connections with some of the most brilliant and talented minds that are sure to leave a lasting impact on the industry someday. While here in LA, I still run StoryMode Films and SISFA, while also working on a rotating assortment of screenplays and my first fantasy novel.
Great, so let's dig a little deeper into the story – has it been an easy path overall and if not, what were the challenges you've had to overcome?
Over the course of our time making movies and running the festival, we gained many new team members both from Colorado and Los Angeles, all with creative voices and amazing talents, all striving to tell stories together. Of course, that's not to say that we didn't lose team members along the way. My grandpa passed away ten years ago, which was difficult. But I didn't let that deter me from continuing to write and create.
I'm determined more than ever to continue the legacy that he started with us in his basement all those years ago. Our mission was always to bring people together and entertain them. At its root, it was always about storytelling on the highest level imaginable. Sometimes that invokes a lot of obstacles. Sometimes that meant not having enough necessary crew members to complete a project, so I had to wear multiple hats to get the job done. And sometimes, that meant trying to stealthily navigate our way through the financial burdens of pulling off a successful film festival, especially at the scale that we intended to see it through.
Any film festival will tell you that securing funding is tough, particularly in small towns that are just now being awakened to the power of film. Running festival events and screenings gets financially burdensome, but we have the added element of including a live show as part of our main festival attraction. This show always involves a mixture of live storytelling and on-screen elements that combine to form a presentation unlike anything that other festivals are doing. Trying to find a balance between bringing that vision to light while battling budget constraints for something like an emerging film festival is tough. It's tough for any project. Every creator knows this. But pushing through these obstacles and finding creative solutions around troublesome burdens is always something that must be done. A hundred problems are always going to arise with any project. The important takeaway from that though is to never give up on any part of that initial dream. Always finding a solution is absolutely necessary for completing your original vision. That's something I try to stick to no matter what.
StoryMode Films – what should we know? What do you do best? What sets you apart from the competition?
When I first started StoryMode Films with my best friend Branden Sigg, we saw it as a multi-platform entertainment company. We helped shoot and edit commercials for clients. We engaged in script coverage work. We had a weekly podcast about movies. We made our own short films. And of course, we produced the annual SISFA Festival. As time went on, we decided to scale back some of our operations, allowing us to truly focus on what we cared about the most. We always had our passion projects that we intended to work on, that was never going to stop. But we realized that for us, our number one priority was to give emerging filmmakers a platform to share their work. To get artists' stories out there, to help them make contacts, to allow them to continue to make work that people could be inspired and entertained by. That's why we have focused most of our attention nowadays to SISFA. The festival may only be an annual event, but creating a multi-day experience takes up a large majority of the year. I think we're most proud of the festival's ability to connect filmmakers from coast to coast. To allow new connections to be made so that new stories can be shared. We had quite possibly received the most amazing and influential group of films this festival year and we were so excited to be able to share those with an audience.
However, a month before we were set to host our event, we had to postpone due to the COVID pandemic. Having our festival virtual was definitely something that crossed our mind, but ultimately, we decided that we wouldn't be able to do justice to the countless filmmakers' stories that we intended to share. Pushing the entire event back a year seemed like the right move. There is something about that live festival experience, about that inherent sense of camaraderie in the air, that innate festival spirit that just can't be replicated over a computer monitor. Especially when it came to our live show. We just knew that we wouldn't be able to do it justice, so we pushed, and we continue to work on it, developing it even more, creating something even better than originally conceived, knowing that eventually we will all be able to engage in a shared live experiences together someday, in whatever form that may take.
Our team takes great pride in creating a festival experience that you can't quite get anywhere else. Other festivals will screen films and have panels and present awards. And we do all that as well, but at SISFA we truly do believe that film is a cause for celebration. We have always said that at SISFA, we don't just watch film, we celebrate it. And I think that's something that we strive for each and every year, to ensure that attendees leave with smiles on their faces, feeling like they were part of an incredible, shared experience. At SISFA, we combine red carpet events, live musical performances, exciting films, and an interactive live show into one weekend. It's completely a new way to share stories with an audience. You can attend any film screening and have a good time. But there aren't many that you can attend where you as an audience member actually become part of the show, interacting with the on-stage talent, being completely immersed in the stories of the films being screened, as well as the live story being played out on the stage. We strive to be unique and to deliver an experience that you can't see anywhere else. Again, our focus is always on the filmmakers and the attendees. If they can leave saying they felt inspired and entertained, then we feel we did our job successfully.
What moment in your career do you look back most fondly on?
Without a doubt, last year's SISFA was our tenth anniversary and it was most certainly the proudest moment of my career. Everything that we had worked so hard for had finally come to a head. For the time ever, we were hosting our event from Pueblo Memorial Hall, a venue that can seat over sixteen hundred people. Now, we definitely did not get close to filling that many seats, but in time, we will assuredly get there. We also had a huge variety of filmmakers fly in from places all across the US: LA, New York, New Mexico, and even from Las Condes, Chile. We aren't a worldwide festival yet, but having a filmmaker fly in from Chile to be at our festival meant the world to us. Last year's festival was also the biggest production we had embarked on yet. It was the most festival events we had decided to have over two days and we had constructed our biggest live show ever. To pull it off, we had compiled the most talented team of artists, actors, and volunteers possible.
Our live show told the story of a group of filmmakers trapped in a prison where creativity is outlawed. With the world a bleak place, two dreamers imagine a world where they can finally be free…and that of course sets in motion the whole immersive live performance. It was quite the endeavor. We even pulled in Emmy-nominated actor Miles Tagtmeyer to host the event. The night of the Main Show was one of the most stressful nights of my life. But my core producing team of Kylie Milusnic, Branden Sigg, and David Salay helped ensure that we hit a home run. Once the confetti had finally settled and the whole team gathered around for a group picture, I knew that we had created real magic on stage that night. For the filmmakers, for the film fans, for each other. Without the amazing team behind me, it never could have been pulled off the way it was. They're absolute rock stars and it's because of them that I can say that was the proudest moment of my career.
Contact Info:

Image Credit:
M & M Photography
Suggest a story: VoyageLA is built on recommendations from the community; it's how we uncover hidden gems, so if you or someone you know deserves recognition please let us know here.