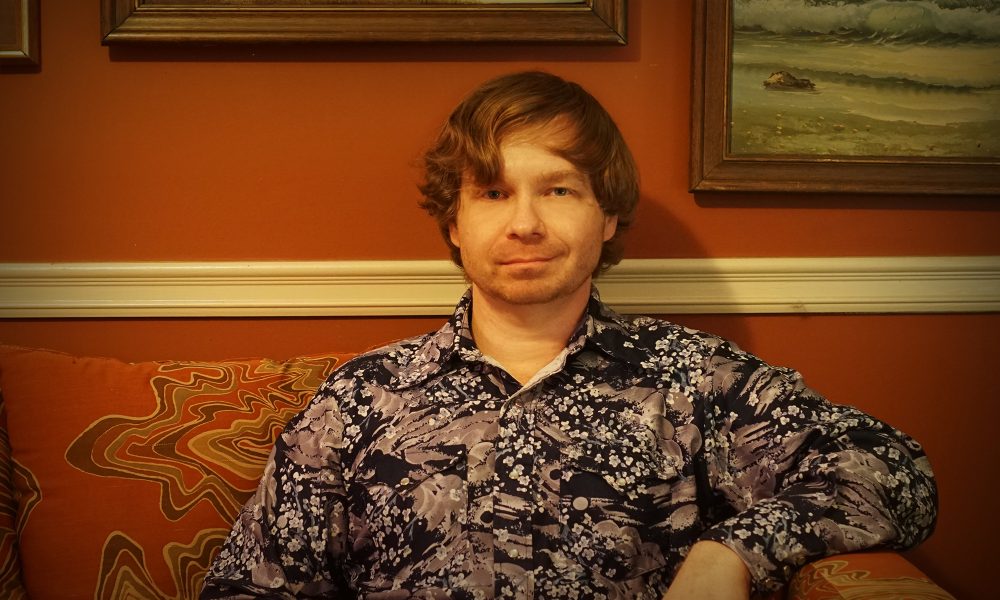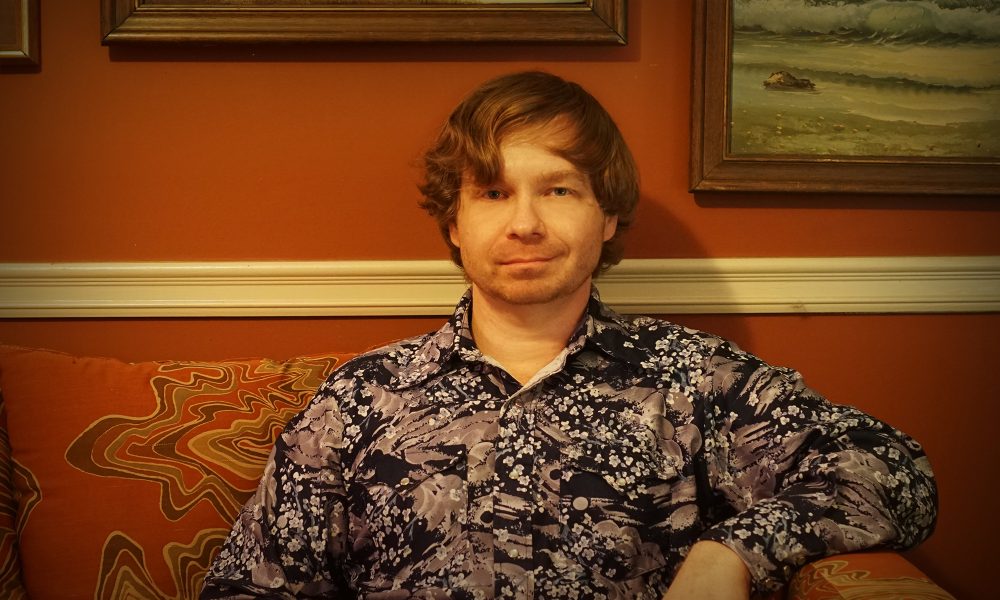 Today we'd like to introduce you to Brian Frisk.
Brian, please share your story with us. How did you get to where you are today?
I've always been a bit of an all-around creative schemer. Even as a kid. In second grade I drew a comic book which I smooth-talked the school janitor into photocopying, then sold the copies for ten cents each. Soon after that, I decided to become an inventor and went to school with a briefcase full of contraptions.
The hot item was one I called The Comet, a large metal bolt tied to a piece of yarn you could swing around and let fly through the air. That got shut down pretty fast, but I made almost four dollars in sales – a huge success for a second grader. As much as I hustled on my creative passions over the years, I wasn't much of a student. Eventually, I wound up a junior college dropout working at a laundromat for $4.25 an hour.
My prospects were dim, but I wasn't focused on the future. I wanted to make some stop-frame animation, so I saved up for a video camera. I couldn't find one that fit my needs, so I took that slowly earned cash and bought a computer instead and started making Flash cartoons and websites.
That turned into a business that, in a surprisingly short time, was acquired by Deepend, a London-based interactive agency. That's how in my early 20's with no experience, I became a Creative Director at an international company. I continued working in advertising but never stopped making my own cartoons and videos for my online channel, FrownHouse.
I partnered with Mondo Mini-Shows to reach a wider audience, directed an animated music video for "Weird" Al Yankovic, and wrote segments for Comedy Central's Trip Tank. Today, I create FrownHouse videos as my main focus and work as a freelance advertising art director.
So let's switch gears a bit and go into the FrownHouse story. Tell us more about the business.
FrownHouse is an almost-safe-for-work online comedy channel with puppets, live action sketches, and cartoons. The ongoing puppet series is a look at life in modern Los Angeles, stylized with a retro 1980's vibe. The format is a lot like Sesame Street. Puppets talk to people, each other or straight to the audience, but it's not a parody of a kids show–and it's definitely not for kids.
A lot of my older cartoons are just plain weird, but the puppets are only slightly more cartoonish than real people. It's not about shock or gross-out humor. When the stories involve drugs, sex, and violence, it's because those things are part of modern life. The characters are relatable, but they live in a world where the boundaries of reality are blurry, so there's still a lot of room for weirdness. Maybe a cloud will talk, or a dog will rob a bank. Their distorted reality is a commentary on how our culture has broken from all logic and become an anything-goes free-for-all.
I want to give a unique perspective on LA. We see so much of this city in pop culture, but it's usually shown in only a couple of ways. It's either palm trees and convertibles or gritty gangland. FrownHouse shows the LA in between that. I go for the sprawling strip malls, laundromats, and dirty street corners. There's a lot of beauty in the ordinary, invisible cityscapes. It's the heatwave sunburnt days and the buzzing fluorescent nights.
We're always bombarded by how great it is to pursue your passion, etc. – but we've spoken with enough people to know that it's not always easy. Overall, would you say things have been easy for you?
The biggest challenge is the amount of work that goes into each video. Dozens of skills come together to make each one. It takes writing, sewing, puppetry, acting, photoshopping, lighting, cinematography, sound recording, music, editing, effects, animation–the list goes on.
The budget for every episode is exactly $0, so I've had to learn to do most of that myself, but I've also found some great actors and musicians to collaborate with. Building an audience is incredibly hard these days. When I started making cartoons there just wasn't that much to watch online, so it was easy to get views. The internet was a way to get around the gatekeepers: the studios, film festivals, etc.
There were a handful of popular sites like Icebox, Newgrounds and Mondo but it was a relatively small world. Now everything is streaming, and I'm literally competing with every movie and TV show that has ever been made. And since most of my views come through social media, I'm also competing with makeup tutorials, video game playthroughs and a trillion monologing influencers. On top of that, it's a system that rewards consistency more than quality.
I'm a perfectionist, and I agonize over every detail, but you can only put so much time into a video that will be all but invisible in less than a day. Social media is the new breed of gatekeeper. You can't get on the map until you're tweeted out by the right celebrity or be featured by a popular influencer. I put some money into advertising and boosting posts, which makes me feel like a sucker since I'm essentially paying YouTube and Facebook to create content for them. But that's the game we all have to play.
Has luck played a meaningful role in your life and business?
Luck plays a huge role in standing out above the noise and getting discovered. You get viewers one by one until the day you're shared by the right person. Being good or even great isn't a guarantee. I've worked very hard, but whenever that work has converted into success, it's always been because of luck.
My first web design company was only acquired by Deepend because we had coincidentally registered deepend.com for an online magazine. Their interest in the URL led to an interest in our company. When my Flash cartoons started getting popular, I got help from a fan who donated bandwidth on his servers. I'm lucky to have met the right people and been in the right places at the right times.
Times I've failed have been less due to bad luck than a lack of vision, or simply trying to do too much. Perhaps I'd be more successful if instead of being good at a lot of things, I just picked one thing to be great at. But I'm someone who wants to do it all, and I'm willing to make whatever sacrifices I need to in order to bring an idea to life.
Along the way, I've learned lots of skills I never expected to have, and it's a lot of fun mixing those skills together and creating unique comedy videos that appeal to a certain outsider audience.
Contact Info:
Getting in touch: VoyageLA is built on recommendations from the community; it's how we uncover hidden gems, so if you know someone who deserves recognition please let us know here.