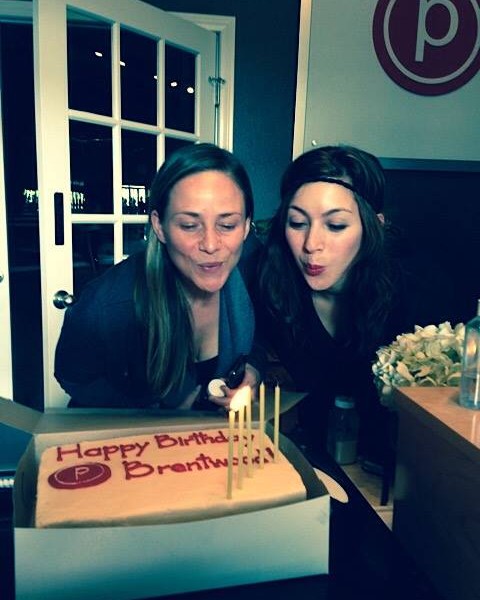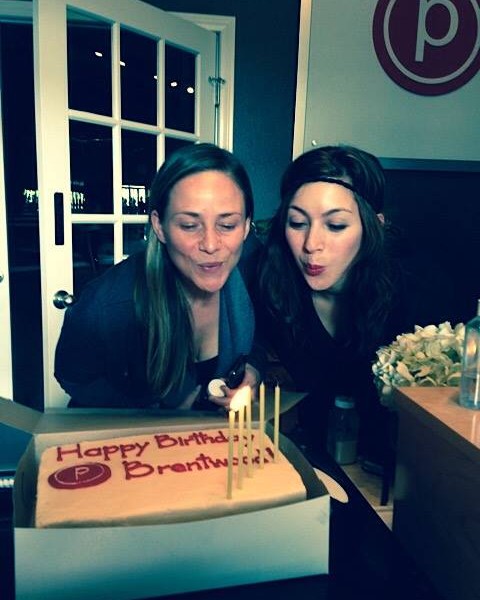 Today we'd like to introduce you to Kayla Allen & Marni Chaikin.
Kayla Allen moved to Los Angeles in 2009 after working with Price Waterhouse Coopers, LLP to become a Chartered Accountant (now CPA) in Vancouver, British Columbia. She began working in Santa Monica as a Financial Controller at a Real Estate Investment Firm, and then she had her first baby! She needed help getting back into shape, which is when she took her first Pure Barre class. Kayla was hooked immediately! The music, the community and the change in her body was exciting and inspiring, and being a client just wasn't enough.
At the end of February 2013 she opened Pure Barre Woodland Hills with Marni Chaikin, bought into Marni's existing studio in Brentwood, California in July of 2013, and opened her third studio with Marni, in Santa Monica, at the beginning of February 2014 only eleven months after opening the first one! Kayla is more in love with Pure Barre than ever before!
Marni began to develop her love of dance and fitness at an early age. She danced in many Philadelphia-area companies as a young girl, and went on to attend NYU's Tisch School of the Arts. There she studied with some of NewYork's finest teachers including Kathy Grant, a direct protege of Joseph Pilates. Marni moved to Buenos Aires for a year to live, study, and dance. After graduation, she attended the William EsperMeisner Acting Conservatory and worked in commercials for clients such as HBO, Nickelodeon and Mattel. After 9/11, Marni heeded the call of California. She developed her voiceover and acting careers and performed for two seasons with the Ptero Dance Theater while working towards her certification in the Stott Pilates Method. Her fascination with the physical body led her to additional specialties in anatomy, injuries, and pre- and post-natal certifications.
In 2008, Marni took her first Barre class and was immediately intrigued. Shortly thereafter, she serendipitously met Carrie Rezabek in a Ladies Who Launch seminar, and immediately knew what her next calling was. In February 2009, Marni opened Pure Barre Brentwood, the first Los Angeles-area location, and is now the proud co-owner of the Brentwood, Santa Monica and Woodland Hills locations. Marni has been thrilled to participate in the growth of the Pure Barre brand and witness first-hand the increasing popularity of Barre-based fitness.
Has it been a smooth road?
We have each other, so that makes it much more fun! Of course there are struggles along the way! It wouldn't be a good challenge if it was smooth sailing, but owning these studios is a challenge that is fun and rewarding. When we are fixing toilets and replacing light bulbs, we always laugh about how our life is less glamorous than it appears! Owning a business has many struggles, but so many rewards. It sounds cliche but it's so true!
What are your plans for the future?
We always think about the next great location for a pure barre! But beyond that we have no big changes planned. We love our studios and our clients. Our big changes happen within the studios. We are always working to make them better, run more smoothly, make our staff even happier and offer even more to our clients.
Let's dig a little deeper into your story.  What was the hardest time you've had?
The hardest part about owning our studios is balancing them with our families. The hardest part for each of us, although it happened at different times, was trying to be present at our studios and have our second baby. It's like two different lives! Having two kids at home and three studios to run makes life an interesting. Balancing work and life is so real for mom's, and leaves us all with a lot of guilt so trying to let go of the guilt is the biggest challenge for so many women. But having guilt isn't healthy! So we work together to be supported so that we can each be present with our kids while we're at home, and present at the studios while we are there. Having a strong woman as a partner makes this journey possible! And fun! We can also draw off of our experiences to have empathy for everyone who walks into our studios because whatever path you're on life has its ups and downs, and we all need support.​
Do you ever just stop and think WOW – I've made it?
We always talk about how amazing it is to watch the pure barre community grow in LA and all of the women getting stronger, both physically and mentally. What has been the most inspiring is hearing people say "Pure Barre​ ​changed my life." It might seem like simply a workout, but for many women it is so much more. It sounds cliche, but Pure Barre is our one hour away from work, kids, stress, life, etc. to focus on ourselves. And what's more, it's in a loving community of strong women supporting women! ​It's so common to see competition in women, but at Pure Barre as soon as the clients walk in there is a sense of calm and confidence that is felt from being around strong women who are not judging, just supporting. That's a dream come true!​
Pricing:
Contact Info:
Brentwood
Santa Monica
Woodland Hills
Check out their work below: