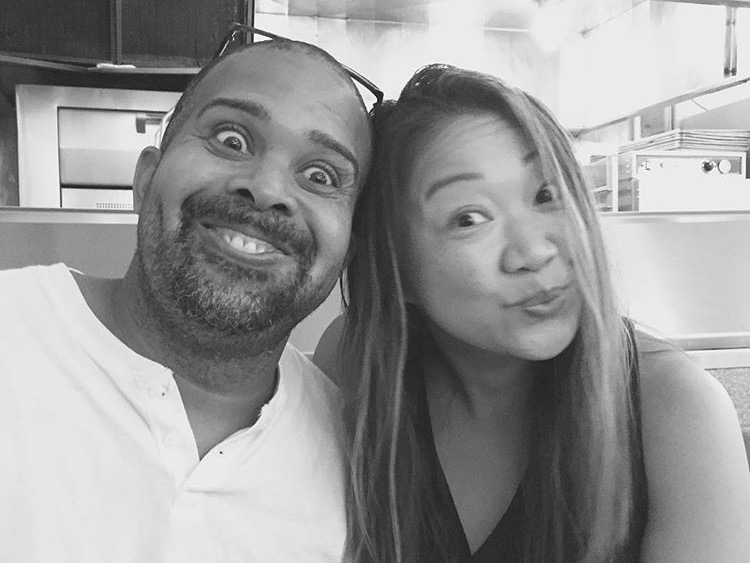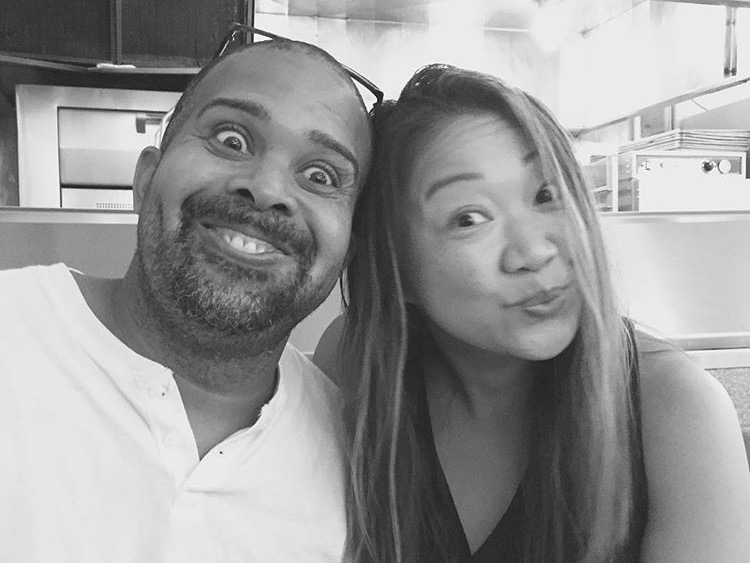 Today we'd like to introduce you to Brent and Sherri Harris.
Brent is from Indianapolis, Indiana, and he's the son of a serial entrepreneur and a tireless organ transplant and neuro intensive care nurse who worked at the University Hospital. At the age of sixteen, he moved to California and while living with his brother, a contractor, began working part-time as a laborer in the San Francisco Bay Area. He worked under the wing of several contractors, developers, and real estate professionals while attending college. Initially, Brent had a strong dislike for the construction work due to the conditions and demand for hard physical labor, but after years of long work hours and special training in nearly all trades, he developed a fondness for the skilled work associated with the artistry of high quality craftsmanship. With his acquired knowledge and abilities, he released his entrepreneurial spirit and off-the-charts energy to start his first business which provided professional handyman and home repair services.
Shortly after, he met his future wife and partner through a mutual friend. They shared many common interests which includes their creative connection, sense of buffoonery, and ambitiousness. Coincidentally, Sherri spend her childhood with her grandparents who were the owners of residential and commercial investment properties. She observed the many management requirements which include property maintenance, compliance to laws, maintaining safety standards, the financial obligations, and assisted in the administrative and property improvement tasks. The young couple became a dynamic duo that fit together as perfectly as bacon and eggs. Together, they developed the business strategy and direction of the company. It was easily determined, who would handle which aspects of the business with their distinct knowledge, skills, training, interests, and experience.
As the years passed, their relationship and the business blossomed. Both continued their education and specialized training to develop the skills and knowledge necessary for the business as well as for personal enrichment. Brent continued his business and management studies, completed coursework at the California School of Real Estate, and obtained his contractor's license as well as various industry certifications. He is, as a matter of fact, currently studying for his home inspection certification to examine and assess properties. Sherri completed her studies in hotel and restaurant management, accounting, liberal arts, interdisciplinary studies; business continuity, security, and risk management, and risk management and organizational continuity. For over twenty-five years, Brent and Sherri have worked alongside each other juggling their business, family, professional, and personal pursuits always striving to accomplish something new while being very strategic in their approach to growth.
Great, so let's dig a little deeper into the story – has it been an easy path overall and if not, what were the challenges you've had to overcome?
Running a business is challenging as it's been unpredictable, full of risks, and it's intensely competitive. To thrive and prosper is exhilarating yet managing their company has been one of the most challenging things they've done which really tested their endurance and capabilities. A couple of the challenges they faced were learning how to manage their finances and establishing equilibrium between work and family.
As entrepreneurs, they experienced revenue fluctuations and didn't have a steady income. It was critical that they learned how to sustain the cash flow because it wasn't always known when their next payment would arrive. The money they earned went towards their personal and business expenses and it was hard to keep everything in motion simultaneously. Another difficulty was in determining when to invest money towards advancement when their funds were already limited.
They were aware of the importance of re-investing to improve the company, yet they were bootstrapped as it was, continuously in survival mode. The timing was always problematic, and a sacrifice in some form always had to be made.
Establishing Equilibrium
This scarcely ever happens now, but there were times when they placed all our spirit and vigor into the business and paid little attention to their emotional connection. They placed few intervening boundaries between work and home life, and propelled themselves into the activities of the business engaging in all aspects of its growth. While the company was expanding, it was thrilling for them to see the vision they had was coming into existence, however, they became a family with children at this point and at times fell short of managing time wisely. There were many responsibilities and through the process of trial and error, they became proficient at managing multiple roles and more competent in determining their best use of time. Nowadays, they do take moments to escape work and can be found lounging and laughing at their favorite neighborhood spots such as Figaro in Los Feliz and Barbrix in Silver Lake. They also plan fun getaways to refresh and reconnect. Additionally, they set aside time for regular outings with their, now adult, kids to cultivate family togetherness.
Vertex Construction & Design – what should we know? What do you guys do best? What sets you apart from the competition?
Vertex Construction & Design is a general building construction and design company experienced in residential, commercial, educational, restaurant, and senior living projects. Brent and Sherri manage the business together as husband and wife and provide their clients with a vision which is both creative and practical. They specialize in construction and design on residential and commercial renovations. A wide range of services offered include kitchen and bathroom remodeling, ceramic tile work, windows, doors, fencing, drywall, electrical, plumbing, heating/ventilation and air conditioning (HVAC), stucco, and paint as well as many other types of interior and exterior upgrades and repairs. Whether redesigning a kitchen, restoring a historic home, or converting a garage into a media room, they work with their client's ideas  and style to create the ultimate living or working environment for them. What is so gratifying for them, is to participate in the day-by-day series of actions which develop into a successfully completed project. They're enthusiastic and devoted to their profession and truly savor their opportunities in creating beautiful living spaces and work environments which are comfortable and productive.
What differentiates Vertex Construction & Design from their competitors.
Vertex is a family business and with that comes commitment and stability. They work together, they're passionate, and enjoy doing what it takes to help the business survive and prosper. As parents, they're fascinated by their kids who learned critical skills such as leadership, problem-solving, resiliency, and have become familiar with wearing different hats to help take on various tasks to ensure that the business activities are running smoothly.
As the contractor, Brent's familiar with and involved in all daily matters of the business' on-site and off-site work. Because many tasks are self-performed or completed in-house, he limits the number of projects he takes on at any one time because of his high-quality standards. This provides advantages to the customers as it saves time and money, and ensures quality assurance and control. Furthermore, processes such as dealing with city inspectors, planners, engineers, consultants, and/or obtaining building permits are streamlined which reduces or eliminates any complications and unnecessary steps.
The assemblage of experienced and dedicated professionals also differentiates Vertex Construction & Design from their competitors. Their team consists of various collaborative relationships. Carlos Moran, for instance, is the in-house building designer who's worked with the company for over a decade and has become one of many industry friends. It's a common occurrence for the members of the company squad to share a meal on Hillhurst Avenue, go hiking along the trails in Griffith Park, attend a summer BBQ, or spend the day in the outdoors in Burro Canyon. With the long-term associations and friendships, quality services and workmanship are delivered to the customers. Brent and Sherri also make continuous efforts to improve the customer experience by encouraging feedback and listening closely as they're unswerving in seeking improved methods to enhance their services.
Contact Info:
Address: 4858 Fountain Avenue, Los Angeles, California 90029
Phone: (323) 669-1305
Email: vertexconstruction@sbcglobal.net

Image Credit:
G. Tom
Getting in touch: VoyageLA is built on recommendations from the community; it's how we uncover hidden gems, so if you know someone who deserves recognition please let us know here.