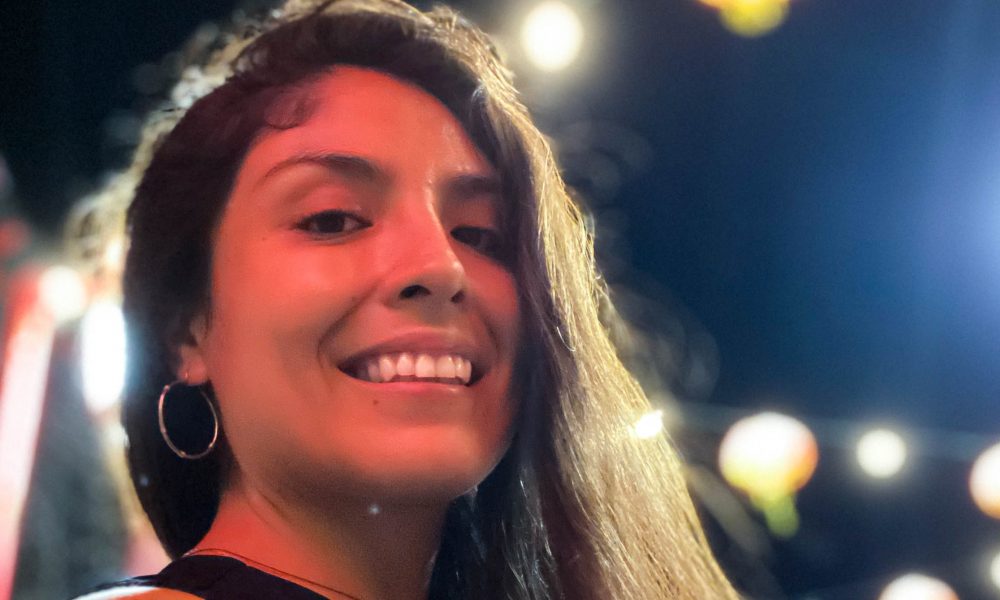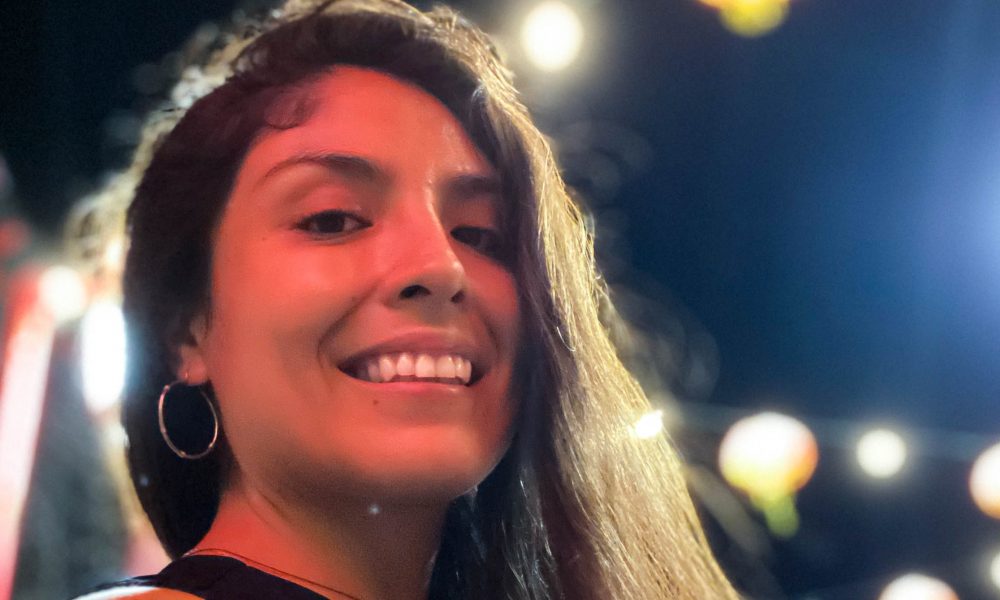 Today we'd like to introduce you to Brenda Di Quinones Barrenechea.
Thanks for sharing your story with us Brenda Di. So, let's start at the beginning and we can move on from there.
It all began in a mining camp in the southern mountains of Peru, called Toquepala, where my incredibly supportive and loving parents surrounded me by music, film, dance, and books, and had the idea to apply for a U.S. based curriculum school there; all of this influenced and helped very much where I am now. My father, a chemical engineer and audiophile, and my mother an entrepreneur, who loved to dance, sing and take care of her family; emphasized my academics, extra-curricular and volunteer activities. They encouraged me to travel and be open to new experiences, which added incredible amounts of value to my life. 
I've always been very empathic and caring; I first dreamt about being a pediatrician, then a veterinarian, for some time a nun, and by senior year of high school my focus shifted to acting. I loved the idea of walking in someone else's shoes and sharing their story with the world, but as I continued to learn, I recognized the power of stories, the impact they make on audiences and how they have the most potential to motivate change in the world; so I dove into the world of storytelling aiming to bring knowledge and entertainment to audiences around the world. 
After months of preparation, I applied for an undergraduate scholarship offered by the Institute of International Education (IIE). I was accepted by the University of Kansas, where most of my time was spent studying to maintain the full tuition scholarship I was on, working in the film equipment department, as a resident assistant (one of the most fulfilling and demanding jobs I had, and would happily do it again) and the rest I spent with incredible people from all over the world. I had outstanding professors and leaders who I'll always look up to and be grateful for. 
My love for the city of Los Angeles began in the summer of 2013; after going to Cannes through the "The Creative Minds Group" (C.M.G), where I got to learn about the film market and create a short film with a brilliant crew. Once in L.A., in a development intern capacity, I had the privilege to learn from the people responsible for many renowned films. My time at the Donner's Company and Pantheon Entertainment reading a variety of scripts, writing coverage and supporting the team was my source of happiness that summer. 
A year later after receiving my bachelor's degree, I moved back to L.A., where I worked on film sets and film festivals; co-created a couple of short films; and worked with one of the most generous and supportive bosses I've had at AvatarMgmt. All these experiences taught me a wealth of information, and made it possible for me to meet awe-inspiring people that continue to positively impact my life. In August of 2015 my immigration status changed, forcing me to move back home, where I focused on bettering my overall health and planning my return to L.A. 
My thirst of knowledge about the film industry, led me to apply for the "The C.M.G. Internship Program" and got accepted by Voltage Pictures. Interning at the European Film Market for one of my favorite companies, and being able to interact with the people in charge, was a remarkable experience and gave me a new perspective about the selling and distribution of films. I was hit with the reality that I knew very little about the producing and business side of film and television storytelling, so I decided to further my studies at the New York Film Academy in Burbank, CA. During my time there, I had very knowledgeable, highly skilled and caring instructors, who guided me through my thesis development, and made a significant impact in my professional growth as a television and film producer. 
While I studied and worked on my graduate thesis, I assisted founder Jasmine Gokbilgin, a wise and loving soul, in building the One Energy non-profit organization. I was thrilled to be part of this artistic platform that aimed to showcase content and organize events that would raise awareness about key societal issues. Sadly, having too much on my plate and prioritizing the projects before my personal needs negatively influenced my creativity, mood and focus; but once that changed all was better. The following months we worked to open the non-profit, but we had to pause our work for the moment. Soon after, I produced a visionary film with some ingenious creators Joseph G. Quinn, Justin McEwan and Scott Cardoza; which I'm excited about because it's almost done with post-production. 
This year started off with Jorge Xolalpa Jr., a brilliant creative and filmmaker, offering me a position as Head of Development of Foreign Film at his production company Mighty Aphrodite Pictures, and an opportunity to associate produce his film MELANCOLÍA starring Alessandra Rosaldo, Plutarco Haza and Laura Flores. It's been a blessing to be collaborating with him since; we've been producing powerful and touching stories with valuable messages which I'm eager to share with the world!   
Great, so let's dig a little deeper into the story – has it been an easy path overall and if not, what were the challenges you've had to overcome?
It hasn't been easy, being away from my family, and friends I've grown up with is very tough because I feel such a strong bond to them. My caring nature doesn't help, every time I've had to transition from one geographical location to the other, I would go through depressive and anxious episodes. At that time I thought it was my personality, but years later I understood what was really happening. The last two years of college were especially challenging because I was hit by various realities regarding friendships and life, and two people I considered exemplary and genuinely good-natured passed away. 
Professionally, I realized early on my career that being a female minority in the film industry would require more knowledge, work and sacrifice to achieve my goals. This ignited my hunger of information in diverse capacities of the film world, and motivated me to learn from different positions in the development, production and post-production areas. I felt so much pressure to succeed throughout undergrad and graduate school, that I wasn't properly balancing my personal and professional life, and it affected my body and mental health. I wasn't putting enough importance to my self-care and eating habits, and I didn't address my emotions or seek help when I should have, and that created lot of internal chaos.
I feel deeply grateful for having walked the path to where I am now, for the people who supported me and all that stemmed from this journey. I wish I could have had my parents in the same geographical location I lived; but I understood that in life we have to travel the rough terrain alone to become wiser, resilient and confident so we can overcome the curveballs of life, which are life's hidden gifts. Part of my mission is to be able to advocate for and support fellow humans who are going through similar experiences and emotions, and show them they can live in love and balance. Having to re-program beliefs and behaviors to live a happy life, has been a very enlightening and hard process but led me to acquire so much knowledge on spirituality, nutrition, body and mind health. I am the happiest and healthiest I've been since I left home at 16 y/o and want to share what I've learned with everyone.
Most importantly, this journey taught me self-love was the key to all. I had the misconception that loving and thinking about myself first was selfish and wrong, so I would make others happy and thought that was the way to obtain love. I was stubborn and wouldn't listen to my parent's advices, but it all changed when we decided to seek the guidance of a psychologist. Now we are best friends and are working to share genuine conscious creative stories with the world! 
Please tell us about Quin B Productions.
Quin B Productions is a visual production and consulting company. Its inception began about six years ago when I co-created the short film Tantum with the very talented and amazing Tash Ann. We financed it and since then have continued to do so for projects that I've been involved in as a creator or producer, and had the right message. We were in the process of legitimizing the company in Peru when the pandemic started, which changed some plans, but we are still developing projects.  
Our mission is to help produce, finance or serve as a consultant, on films that bring awareness to the audiences about body and mental health, equality, human rights, and other topics that must be addressed more frequently in visual media. For now we want to focus on projects from Latin American filmmakers, or that tell a story about the Latin American community. I am proud of all the projects we've been involved in and that are currently being developed; they are all thought-provoking and have inspiring powerful characters. We aim to impact audiences to create action and together work towards a better world. 
Do you look back particularly fondly on any memories from childhood?
For my sixth birthday my parents took me to a Peruvian version of a fair, there were games and roller coasters. It was my first time and I was super excited to try it all. We spent the day playing and getting on some rides. My dad had a schedule that wouldn't allow him to spend much time with us, so I was very happy and meant greatly when the three of us were together.  
Contact Info:
Phone: 310-997-8974
Email: bdqb@quinbproductions.com
Instagram: @bdqb9119

Image Credit:
Personal and Tantum photos were taken by me. Photos on set with Jorge Xolalpa Jr., were taken by Alix Dick. Photo with Jasmine Gokbilgin was taken by an unknown kind soul.
Suggest a story: VoyageLA is built on recommendations from the community; it's how we uncover hidden gems, so if you or someone you know deserves recognition please let us know here.