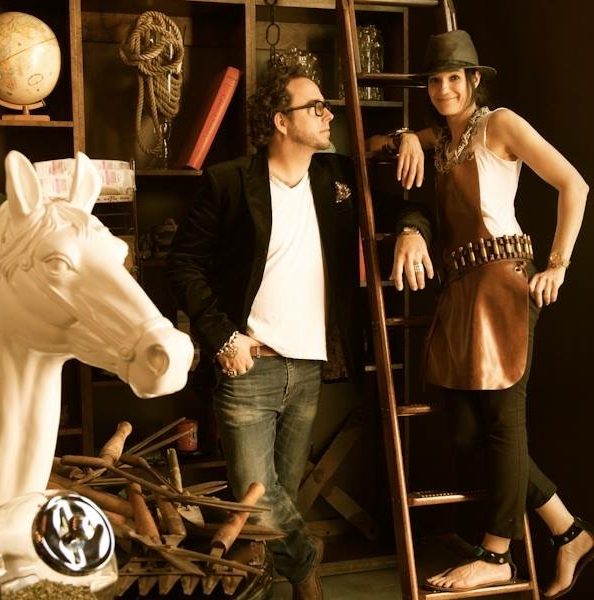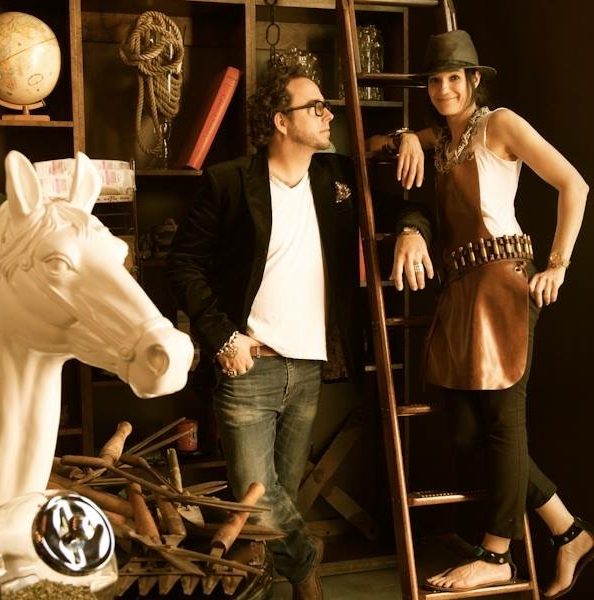 Today we'd like to introduce you to Bree & Jason Goldwater.
Bree and Jason, let's start with your story. We'd love to hear how you got started and how the journey has been so far.
We launched our first shop in Las Vegas under the brand name BOX® back in 1999, and were one of the first niche waxing salons in the country. We quite literally started as a joke. I (Jason Goldwater) was a Copywriter banging out buffet ads for a local ad agency, and Bree was inching her way out of the restaurant industry and breaking into skin care. We were driving around one day, and Bree started telling me about a bikini waxing class she was taking at Cosmetology school. I said, "Wouldn't it be funny if we opened up a bikini waxing salon & called it Box?"
A few weeks & $6,000 later we were open for business – Right next door to a transgender bar, and below an escort service. Not because it was ideal, but because it was all we could afford.
We grew exclusively by word-of-mouth. And a couple of really cool things happened, too. The Travel Channel featured us as one of the top places to visit in Las Vegas, right along side some of the world's most famous hotels. We also got written up in InStyle, and numerous other local as well as beauty publications. Bree also waxed all the dude's on Showtime's Gigolos, which made it on to Talk Soup and still pops up here & there. We were early enough in on bikini waxing, too, that we were able to buy the URL bikiniwaxing.com, which is probably one of the key reasons for our success as we've still never advertised to this day.
About 4 years ago we opened in the El Porto building in Manhattan Beach, and our Las Vegas location is still going. It's now in a very uppity spot in suburban Las Vegas called Tivoli Village on the West Side. And our brand has morphed more into Human Landscapers® because it's a bit more gender neutral, which flows with more of what we see for services nowadays. Lot's of guys. Not just girls anymore. We trademarked the phrase Sac & Crack® several years ago, and it's become one of our fastest growing (and most talked about) services.
Our newest location in downtown Manhattan Beach (815 Manhattan Avenue) is where we've also launched our new line of premium ointments including Post Wax + In-Grown, Sac & Crack®, and Boo-Boo Guru. The names are pretty self-explanatory, and we have a couple of new one's coming out for Summer.
Great, so let's dig a little deeper into the story – has it been an easy path overall and if not, what were the challenges you've had to overcome?
For the most part, we've been very fortunate. Bree came from an amazing background in the service industry, which enabled her to be more detailed than most. I had a background in the creative industries as an ad guy, which made me a bit more fearless than most when it came to any kind of creativity. Together, it worked. Our biggest obstacle has been ourselves. Neither one of us really had much of a business mind, so I just kept falling down and getting up until I got it right. Once you do that enough times, you transcend to a certain level of resilience for failure that most people will never get to. You really have to be the right amount of stupid to get there, which I seemed to be. The LA move was the toughest part. Managing a busy place in Vegas, and making a go of it in a small beach town was like two different worlds. Plus, when we got to MB, we didn't want to scare anybody by being the couple from Vegas with the bikini waxing salon called BOX. We also didn't want to make our kids (now ages 10 and 14) uncomfortable, so our first location was upstairs & out of the way. I wrote our story on the front door, and people slowly got to know us over a period of several years as opposed to us thrusting ourselves on them. Shortly after we opened in MB, the gal who'd been managing our place in Vegas and assumed Bree's original book of business decided to hang her own shingle, More or less, she took off in the middle of the night and took 60% of the business with her. That made things a little dicey, but we survived thanks to the strength and community support of Manhattan Beach. It also motivated us to get more into manufacturing, which is how our ointments came to be. Bree also started teaching waxing to most of the hotels in Las Vegas, and they carry all of our wax as well as pre and post waxing products. All in, running your own business isn't easy. If it is, you're probably not being honest with yourself. What's more, being in business with your spouse of nearly 20 years is as awful as it is elating. I don't think we've truly had a day off since 1999. And there isn't an argument that takes place under our roof that one of us doesn't lob some snide business comment about woulda, coulda, shoulda…regardless of the argument's original topic.
Please tell us about Human Landscapers®.
From day one, we specialized in bikini and Brazilian waxing. That's the full front to back on a woman's nether region. About 7 years ago, we trademarked the phrase Sac & Crack®. It was more to keep the conversation about us going, but it was perfectly timed with the whole "metro sexual" craze. Ergo, it's become one of our most famously demanded services. We also manufacture our own line of premium ointments for in grown hairs, blemishes, first aid, and men's undercarriages (Sac & Crack®). In addition, we blend our own wax (BOX WAX®), which you'll find at the top hotels in Las Vegas. Bree teaches our proprietary techniques at some of the top hotel spas in the world, too. We're still a very small, nimble company. Our favorite thing is the Human Landscapers® logo "Mo". We came up with that a few years ago, and Mo has his/her own life. People are constantly stopping to take pictures with it, and it's always talked about. Not a lot of logos out there that can say that.
Do you look back particularly fondly on any memories from childhood?
Bree would definitely say that her favorite memory is sleeping in the fish hold on her dad's boat "The Spencer" in Seattle. I would say Mr. E's trips to McDonalds for getting my times tables test done in under 2 minutes.
Pricing:
Brazilians $69
Sac & Crack® $89
Brows $29
Back $53
Nostrils FREE (Public Service)
Contact Info: