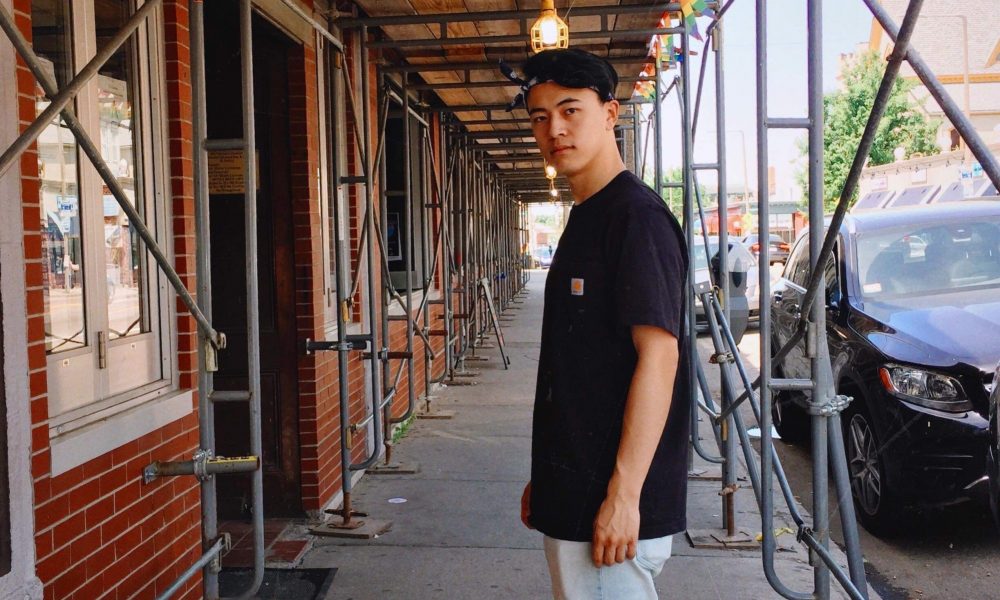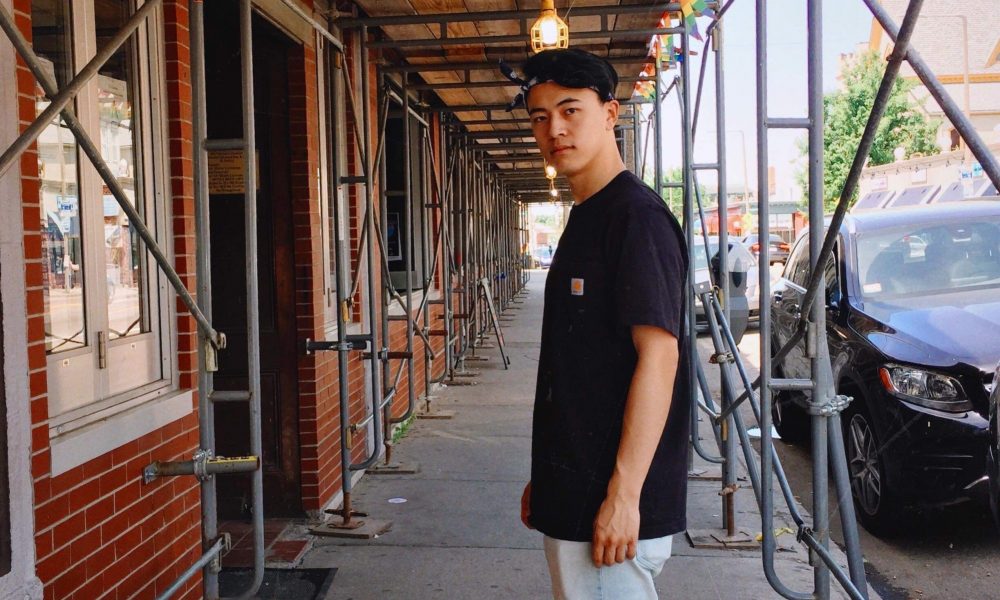 Today we'd like to introduce you to Brandon Xue.
Brandon, can you briefly walk us through your story – how you started and how you got to where you are today.
I came from a semi-musical family; my dad played the double bass back in the day and both my parents are enthusiastic about music. I was put into piano lessons as a young child but they weren't something I really enjoyed. Growing up, I constantly experienced a juxtaposition between the music I was playing and the music I listened to. I would hear bands like Fall Out Boy on the radio, to then come home to practice my Bach. I guess looking back, that experience was quite profound – to be routinely exposed to such a wide variety of music.
My dad taught me how to play the double bass a few years later and also gifted me his old electric bass. Once I'd finish my daily, mandatory piano and double bass practice, I would pick up the electric bass and play all the music I actually wanted to play. I got bored of that very quickly, and my electric bass playing was immediately supplemented by learning and playing the guitar parts in pursuit of something a little more challenging. No offense to bass players. I would go to my friend's house just to play his guitar and I think my parents caught on to that so they bought me a cheap electric guitar for my birthday when I was in middle school. I played that thing religiously and found a connection that I had never felt with the piano.
While attending school, I played music in my spare time but I never took it that seriously. I never identified as 'the musician' to other kids and certainly didn't think I'd pursue it as a career. My affinity towards the piano grew rapidly towards the end of high school. A friend of mine introduced me to a band called Snarky Puppy, and that became a huge turning point for me. I became obsessed with musical improvisation, not even knowing that it was a possibility, and made an immediate decision in my final year of high school to dedicate my life to music and studying its craft.
I attended the University of Melbourne to study jazz/improvisation. A year into the program, I transferred to Berklee College of Music in Boston, further pursuing my music education, and extensively studied with NEA Jazz Master, Joanne Brackeen. While studying at Berklee, I rediscovered my love for the guitar and made time to practice it in between piano practice sessions. I tried my hand at songwriting, having developed what one might call an unhealthy spiritual relationship with John Mayer. That's basically how my songwriting career got started. I released an EP titled 'Auburn Hue' in 2018 and played a bunch of singer/songwriter gigs since then in the Boston area. These days I work professionally as a music teacher and work on my artist career in my free time.
Has it been a smooth road?
I don't think the road is smooth for anything that's worth doing. I had my fingers in a lot of pies throughout my musical endeavors and had a tough time deciding what I really wanted to dedicate my time to. During music school, I spent all of my time practicing jazz piano while pursuing a major in music education. A year or so into my program, I wasn't feeling musically satisfied with just playing jazz so I picked the guitar up again and started writing songs.
It took me a while to figure out what I eventually wanted to do with music but I tried to make sure that I spared no effort in facilitating my own success in whatever I chose to do. I used to think that I wasted a lot of time studying certain things that weren't directly related to what I ultimately wanted, but I have come to appreciate that many facets of songwriting, jazz and teaching are interdisciplinary.
There was a period of time towards the end of my degree where I lost a lot of my vigor to play music. I was undertaking my student teaching full-time and I constantly felt enervated. Despite wanting to dedicate my evenings to working on my music, all I'd want to do once I got home every day was to lie down and take a nap. This went on for a few months before teaching got a little easier for me. That semester was just tough in general, but nowadays I am able to find time in between teaching to still write and perform my music.
Can you give our readers some background on your music?
I'm a performing singer-songwriter. I spend my time writing, recording and playing shows. I've collaborated with other artists and also done extensive recording work as a pianist, guitarist and vocalist. Since releasing my EP, Auburn Hue, I have focused more on playing live shows and writing. Currently, I'm dedicating most of my time towards recording all the new material I've written so I can release a new
album this year.
It feels weird to say I'm proud of myself because it puts too much weight on my own efforts rather than what I have been given. I can definitely say I am content with myself, but I am more grateful than proud. Much of what I have achieved was made possible by friends who collaborated and taught me about music, as well as my family who has supported me thus far. I try my best to be diligent and I am grateful to have the opportunity to create music.
What sets me apart from many others is that I see music as a service. My philosophy on songwriting is that I have a message to share, and setting it to music will make it both more listenable and hopefully convey the emotion of my message. I don't subscribe to the belief that I will just create whatever I want regardless of audience enjoyment. I want my music to have an effect on other people, and for that to work, I tend to produce music with that in mind.
Let's touch on your thoughts about our city – what do you like the most and least?
Having spent a lot of my time in Boston, I really missed the palatable weather. I also have a profound memory of visiting Los Angeles when I was very young and eating a burger from In-N-Out and thinking it was the greatest food I had ever tasted. Now every time I eat there, I feel like I relive a piece of my prelapsarian childhood – all at a very affordable price. The amount of music in this city is astounding, and there are so many opportunities for me to collaborate with other musicians.
This might be a very typical answer, but the traffic is horrendous. Sometimes I'm in the car and I wonder whether I would have arrived at my destination quicker if I had just walked. Especially since I went to college in Boston, I'm used to everything being close together and just a walk away from where I live.
 Contact Info:
Suggest a story: VoyageLA is built on recommendations from the community; it's how we uncover hidden gems, so if you or someone you know deserves recognition please let us know here.