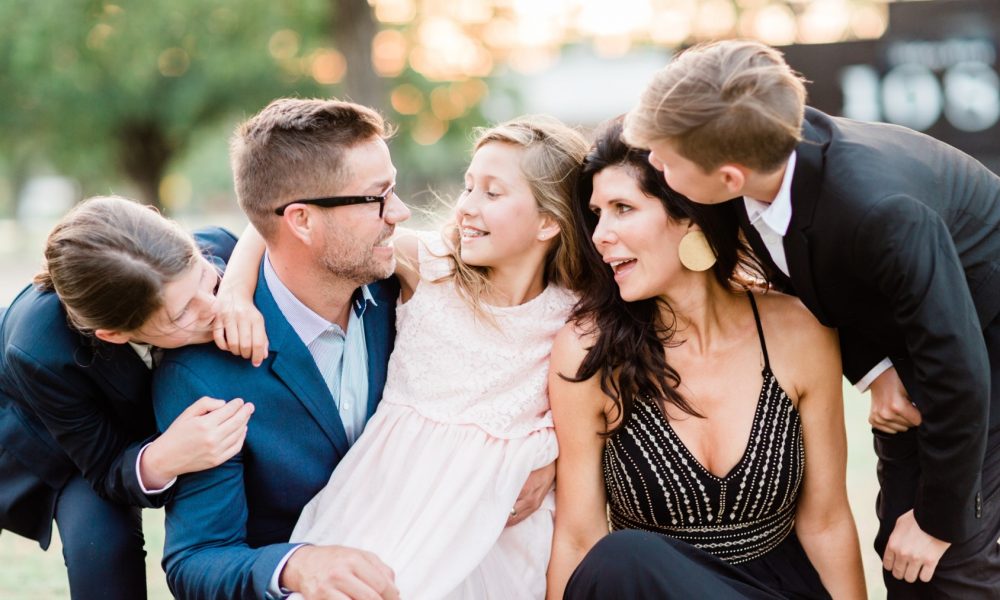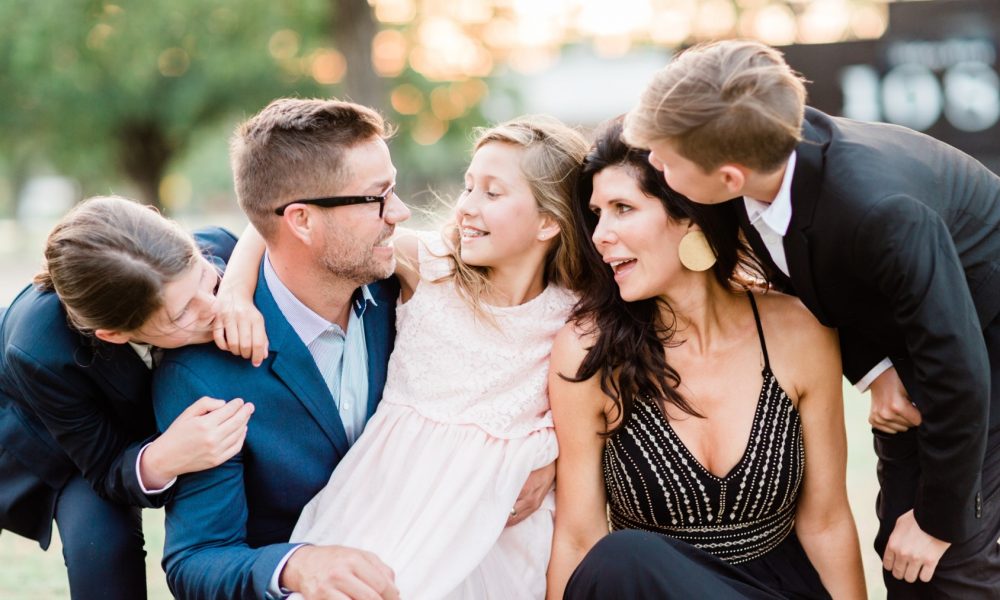 Today we'd like to introduce you to Brandon Hawk.
Born and raised in a tiny town by the name of Clyde, Texas, Brandon Hawk has always made a habit of excelling, no matter his circumstances. As a little boy, he set his mind on two goals; one, to play tennis in Wimbledon and two, become a successful motivational speaker. In 2001, Brandon accomplished his dream of playing in the main draw of Wimbledon and for over
15 years now, has also been living his dream as a transformational life coach and motivational speaker. At the age fourteen, Brandon joined the U.S. National Team and played at the main draw of the US Open before his senior year of high school. He went on to play for the University of Texas where he was a collegiate All-American as a freshman.
Brandon became a 5x National Junior Tennis Champion and traveled the world many times before he had to retire from tennis in his early 20s due to injury. Brandon's extraordinary gifts didn't end with tennis. This injury became a catalyst for him to begin his 10-year journey of studying the science of the mind, Christian Systematic Theology while following the work of legends who have led global revolutions – Ghandi, Nelson Mandela, Jesus Christ.
At 25, Brandon started a college gathering called UNITE where 500 college students from all denominations came to hear him speak weekly on the unconditional love of God and the "empowered self" to love the world unconditionally.
As a Senior Pastor at age 28, he created "The School of Transformation" in 2011, and soon after realized that his passion was instead to inspire leaders through his process of transformation. He did this through the school's one year program which focused on the practical process of unlearning fear then learning the alignment and embodiment of love. Brandon's spark for love and knack for leadership drew in a devoted audience with some driving over two hours just to take part in the school. In 2012, he transitioned the school into a coaching company
known Brandon Hawk International.
Brandon's knack for business is clear. He was able to expand his father's business, Hawk Buildings, through his signature ability to see an expanded view of what is possible and then having the courage to take action on it. The business was able to expand 700% from 1 million a year to 7 million in sales. He also sold his finance company, Tri-Royal Investment Corp, for over a million dollars. It was the money from this sale that allowed him to invest into his business Brandon Hawk International.
It is no surprise that in 2017, Brandon was invited to speak at TEDx. His passion and charisma called 150 people to a packed room. It was during this talk that Brandon learned to trust his heart, and that the power of vulnerability is far greater than being a polished speaker. He truly believes that the transmission of the heart trumps perfectionism every time.
These days, Brandon works exclusively with high-level business executives and entrepreneurs. His clients include Steve Lake (Creator and CEO of Sector 9), Chris Hamilton (CEO and Founder of Victory Motor Sports), and Rajendra Lahoti (Founder and CEO of DMV.org). It has been Brandon's mission to help them develop a more quality, productive and fulfilling life through his transformational coaching.
Beyond his coaching, Brandon is also the creator of several "YOU" programs and products that help people discover who they are and create lives they actually love living. These programs include a YOU Training event, a YOU Coaching process, and the YOU Journey workbook, an online program that features a 270-page workbook.
Next up, Brandon is currently working on bringing to life the YOU Center LA, his first brick and mortar training facility and the new global headquarters of Hawk International. He is also writing his first book, which will be completed by the end of the year. When he is not on the road touring as a speaker, Brandon divides his time between introducing people to a better way of life, being a husband to his wife and high school sweetheart Ginny, and a father to his three kids—Austin, Conner and Georgia.
Great, so let's dig a little deeper into the story – has it been an easy path overall and if not, what were the challenges you've had to overcome?
I had a Mom and Dad that were uber-supportive of my lofty dreams and desires. This has given me a foundation of support that a lot of people do have or receive. If with that support there have been plenty of learning opportunities along the way. But isn't that what life is, one big growth opp.
The first thing that came up when I read this question is Myself. My struggle has been with myself. Learning to love myself. Learning to connect to myself beyond my performance. You may be wanting something a lil more practical but one of my struggles has been with what people think. Really caring what others think about me has been a huge struggle for me.
Practical examples:
-Body breaking down at an early age. I was making the main draws of Grand Slams(tennis) at the age of 18 and my body was starting to break down. This was a huge disappointment considering my potential and the work I had put in to get there.
-I married my high school sweetheart… I'm 38 and Ginny and I have been together since we were 16. Being young selfish and married was a huge struggle for me. After 22 years of being together, I feel like I'm just starting to really show up for her.
-The Deconstruction season of my life was a tough season for me. 26-33. My congregation of 500 and growing falling apart as I started to disconnect from the doctrine and dogma of my denomination… This was really tough. I felt like I was doing something brave by questioning everything and the people around thought differently. That misunderstanding was intense…
-Finding out I had a mass the size of an orange in my colon at the age of 31 was alarming, to say the least.
-My wife's father committing suicide. He was a well-known doctor in our area and leader of the community. It was out of nowhere.
Brandon Hawk International – what should we know? What do you guys do best? What sets you apart from the competition?
I created a school of Transformation when I was a Senior Pastor. People were coming from all over to experience this School for leaders that I had created. The school was a non-profit that I turned into a for-profit coaching company.
The moment I transitioned my school into a for-profit coaching company we took off. I started off by doing three-day conferences, selling coaching packages at the end of my events. We did 240,000 in sales the first event and 410,000 in sales the second event. To do 1.2 million in sales in the first 15 months of my business opening was really amazing. Especially being a pastor who was making 60,000 a year before that. Big difference.
What do I do?
I'm in the business of helping high net worth individuals/achievers answer the 2 AM questions. We help achievers connect deeper, produce more, and feel really good doing it. (that's the tagline, reading this tagline it feels old; needs an update). We help achievers heal their childhood trauma, learn a new way of leading, and launch back out from their most connected self. That's better!!!
Who do I work with?
I started out with Texas oil CEO's… I have and now work with professional athletes, corporate athletes, entertainers… The bigger the alpha the better. We love to work with Visionaries.
I'm very proud of the fact that my clients pay me and my team hundreds of thousands of dollars for my process's of connection and life-altering perspective. I'm proud of the fact that my clients love my process so much that I have to let them go.
What sets me apart is that- I get deep transformative results with alphas around their most sensitive vulnerable areas. I'm an expert at guiding them back into their heart. I live out the message. I'm not just a guide of this process I'm also a student.
What I'm most proud about is that, I'm getting paid great money to do what I would do for free. It feels really good to help people!
What moment in your career do you look back most fondly on?
-Winning a round in the main draw of the US Open at the age of 17 was really cool.
-Creating a college gathering called UNITE where 500 college students came to hear me speak every Tuesday night.
-My TEDx talk was a proud moment for me. Not for reasons you may think. My talk didn't or hasn't yet gone viral.
My talk was on Heart over Hustle and I didn't just talk about heart I gave my heart. It was a real connection moment for my father and I. I did not bypass my heart to produce a result. Most of the crowd was weeping, They gave a 3-minute standing ovation. It was an amazing bliss like moment.
Deconstructing a church- it took massive courage to allow the process of deconstruction to happen. Creating my coaching company- and selling 6 figure packages around self-love and heart connection. that feels ballsy!
On a personal level- my journey from religion to love, my marriage with my wife, how passionate and kind my children are. My journey with my wife!
Contact Info:
Getting in touch: VoyageLA is built on recommendations from the community; it's how we uncover hidden gems, so if you know someone who deserves recognition please let us know here.