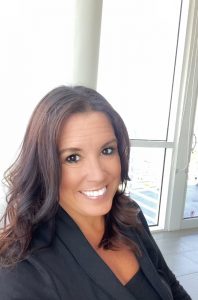 Today we'd like to introduce you to Brandie Allen.
Hi Brandie, we'd love for you to start by introducing yourself.
I grew up in a small, rural town about 50 miles outside of Chicago. I was raised in a middle-class family, complete with a typical middle-class mindset based on scarcity, lack, discipline, and hard work. Although I always felt safe and provided for, I went much of my life with low self-esteem, limited thinking, and a lack of self-confidence. I was married by 25 and had two children by the age of 30. The relationship was riddled with disrespect before the first year was up. This kind of disrespect was new to me, and a stark contrast from the way I was raised, but my low self-worth had both feet planted in the relationship. I believe my kids were what helped me to endure so many years of living this way. What I didn't realize at the time, is that we are not meant to live this way. While it may be an unpopular opinion, I now know that "staying for the kids" is a just cop-out, fueled by underlying fear and insecurities, It is impossible for them to benefit from that kind of relationship as their model.
After 17 years, I finally left the relationship. I barely recognized myself at that point, and I knew I had to change something (or everything!). Post-divorce was the most difficult time of my life. I felt very alone, misunderstood, and unsupported. I spent the next years trying to understand myself, the emotional abuse, healing, and learning how to transform my life. Through education, training, and my own deep, subconscious work, my life completely changed.
Now, 49, I am a Transformational Coach, Motivational Speaker, and the Author of The Power of Self-Mastery: Changing Your Life Through Discovery, Exploration, and Transformation. I also teach courses for 40+ women looking to align themselves with their ideal relationship, as well as preparing younger women for the life ahead of them (ages 18-26).
We all face challenges, but looking back would you describe it as a relatively smooth road?
Definitely not. The most difficult challenge I have faced is my experience with emotional abuse. Bringing yourself back from so many years of ongoing manipulation and abuse takes an incredible amount of awareness, persistence, and intentional work. It is not time that heals you, nor is it a natural evolution, as many people believe. The most important thing I needed to understand were the reasons I allowed a relationship like this into my life in the first place. If you don't start there, the next relationship would go exactly the same way, because I would have been looking for someone else to heal what was "broken" in me. Instead of hopping into another relationship for immediate gratification, I chose to do the work instead.
Unhealed wounds will always make a reappearance, no matter how many years later. What most don't understand is how the effects of our past infiltrate our lives subconsciously, later revealing themselves most often in our relationships with others. This may be with romantic partners, siblings, parents, bosses, even the jerk on the highway. This happens through projection and numerous other defense mechanisms. I cannot emphasize enough, the importance of "healing your stuff" before attempting a relationship with a potential partner. There is way too much at stake. It is like you're putting your happiness and future on the chopping block, just like I did all those years ago. The good news is, it is never too late to change your situation.
I could never put a value on doing this work, as it has transformed own my life in so many ways. When you can go through your life knowing your worth, feeling confident, and appreciating yourself as a person, you walk differently. There is freedom, flow, and ease.
After everything, I have no regrets. I learned the lessons my experience came to teach me, and it is precisely these challenges that make me excel at what I do. The women I work with benefit at such a profound level from my own experiences, and the fulfillment that comes from this far outweighs any of the challenges I have faced.
Alright, so let's switch gears a bit and talk business. What should we know about your work?
I began my career in mental health after earning a Master's Degree in Social Work. However, after all of the time and investment, I found the education lacking, with its primary focus on diagnosis, and leading clients to medications.  I also found the mental health system extremely flawed, ineffective, and disempowering. So I chose to continue my education, and I am finishing a Master's of Arts in Consciousness & Transformative Studies within a few months. This program has helped me align with more effective, holistic practices that are transforming and sustainable for women.
What sets me apart from other professionals is my unique training in the subconscious. As a former Hypnotherapist, I have trained extensively in Hypnoanalysis. The root cause of 90% of our issues resides in the subconscious mind. Sustainable transformation is mental, emotional, physical, and spiritual, but the reason people have so much difficulty changing is because, only the mental piece is addressed with traditional therapy. 'Mental' is what we know about and understand cognitively, the part we can articulate. This is actually the result of a hidden, earlier sensitizing event or root cause. The root cause is RARELY addressed. For example, in my case, the initial problem wasn't the emotionally abusive relationship itself. The initial problem was actually the earlier events that caused my low self-worth and lack of confidence. This is the reason I allowed myself to be treated the way I did. The key is to find the initial sensitizing event that led to the problem. Essentially, what a client thinks is the problem, is rarely the originating problem.
Once the root cause is determined, I teach my clients how to take full advantage of the brain's malleability (neuroplasticity) to create permanent changes in their life. This is done by reprogramming the destructive neural patterns that have been in place since very early in life. I use not only my own experience but my training in Neurofeedback and neurobiology to facilitate this process with my clients.
There is immense benefit in addressing issues prior to considering a relationship with someone else. In fact, it's risky not to, as I learned. Because of my experiences, I love helping women rediscover who they are. I am also passionate about teaching younger women the tools they need in early adulthood, so they can truly optimize their life from an early age.
What would you say have been one of the most important lessons you've learned?
I have learned so much! I can definitely say that self-worth was one of the major lessons of my life. Throughout the most difficult times, when I felt unsupported, I learned self-reliance. Feeling victimized taught me that I had a choice to take my power back. I have learned that it doesn't make you weak if you ask for help. Not asking simply makes things more difficult. I've learned that negativity can single-handedly ruin anything, even your health. I've learned that negative emotion that arises in me, is something I need to explore further. I have learned the importance of presence, self-awareness, and I've learned generosity and unconditional love from selfless friends.
Most of these important lessons I've learned, have been through relationships (the good ones and the bad ones). We can look toward all of our relationships for opportunities to learn and grow. When we choose to heal the relationship we have with ourselves, we feel more whole and complete. It is then that we can enjoy a fulfilling relationship with another. This takes the connection to a whole other level.
Contact Info: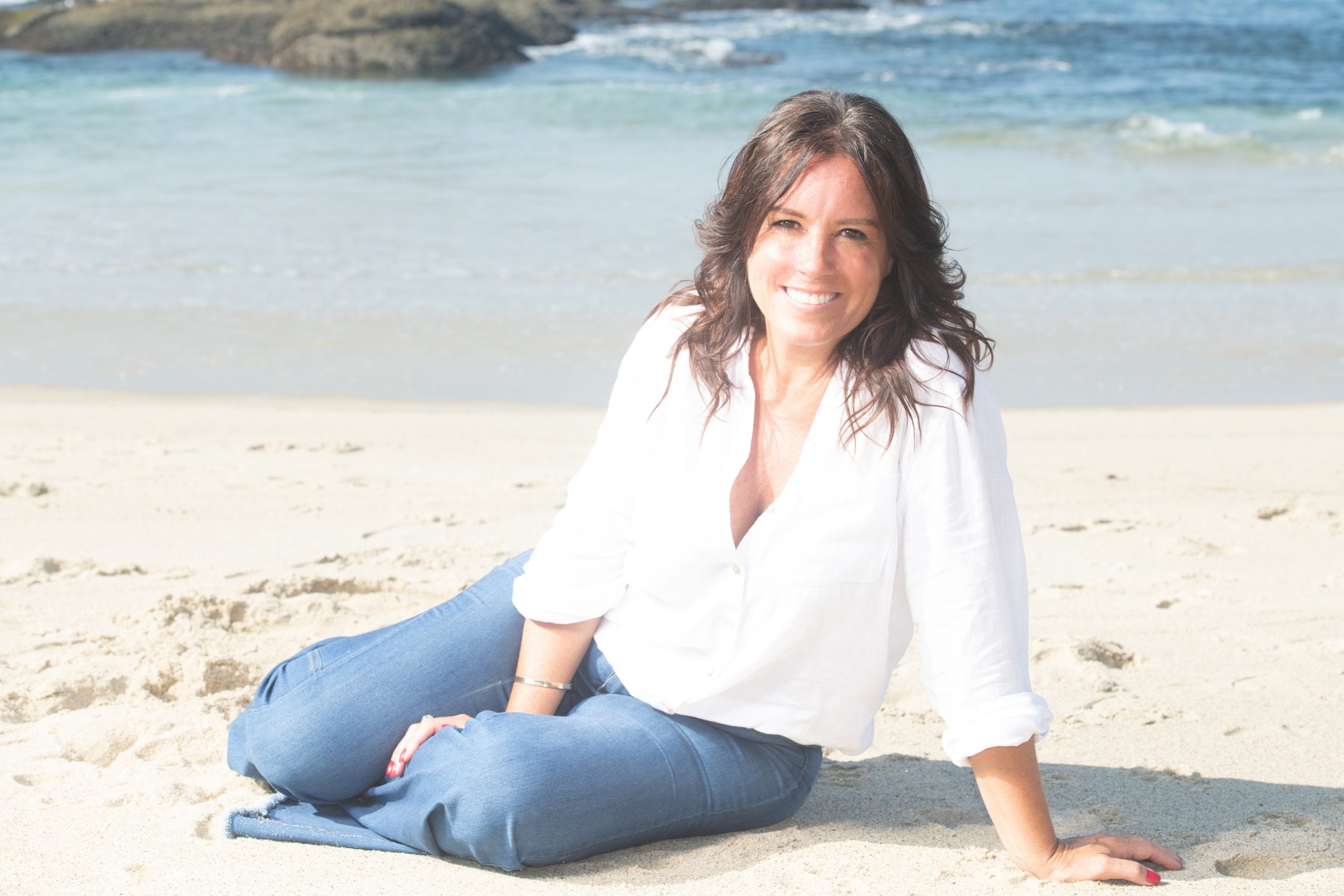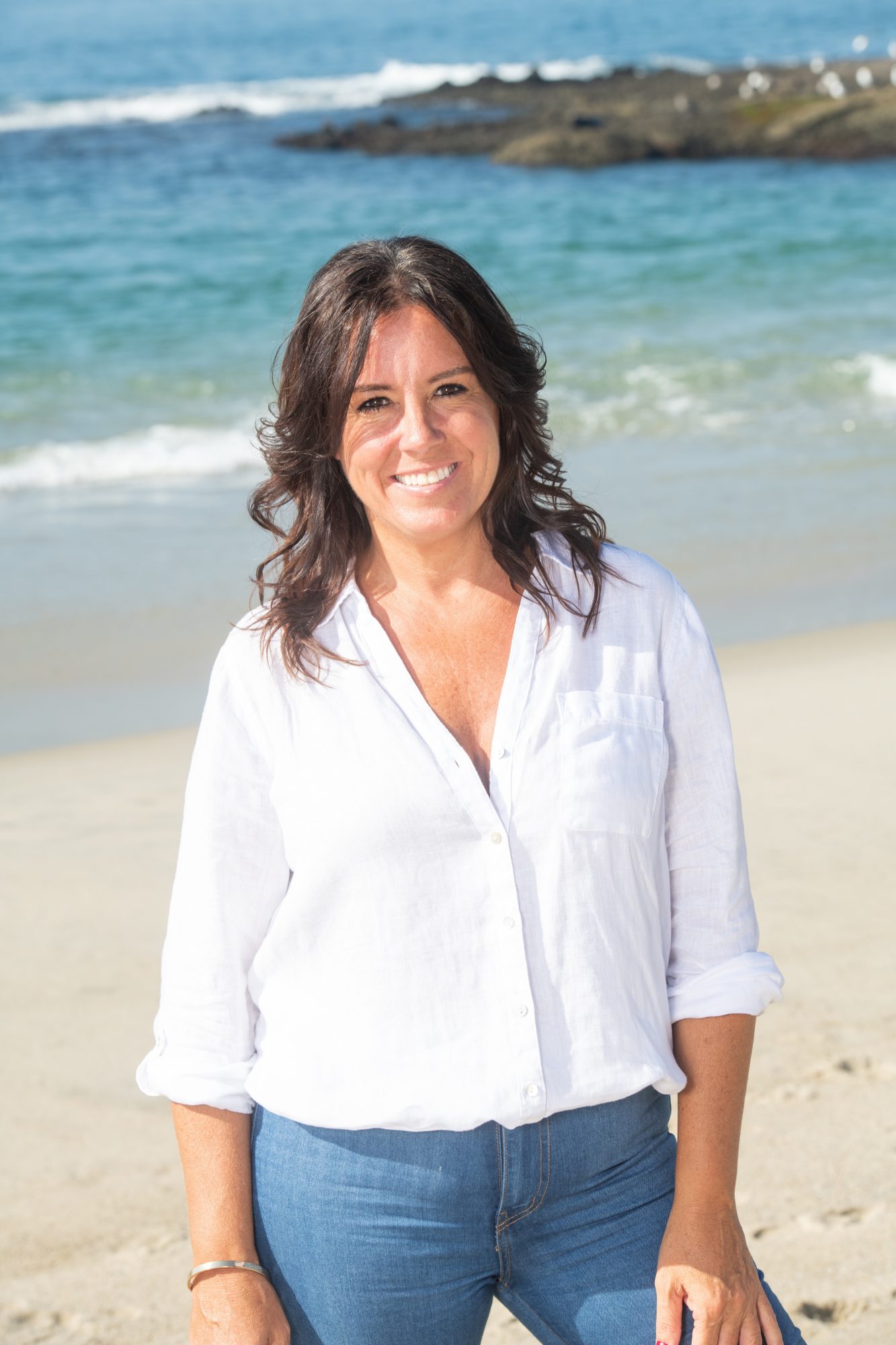 Image Credits
Beach picture: Alan Sechrest, Sechrest Photography
Suggest a Story:
 VoyageLA is built on recommendations from the community; it's how we uncover hidden gems, so if you or someone you know deserves recognition please let us know 
here.