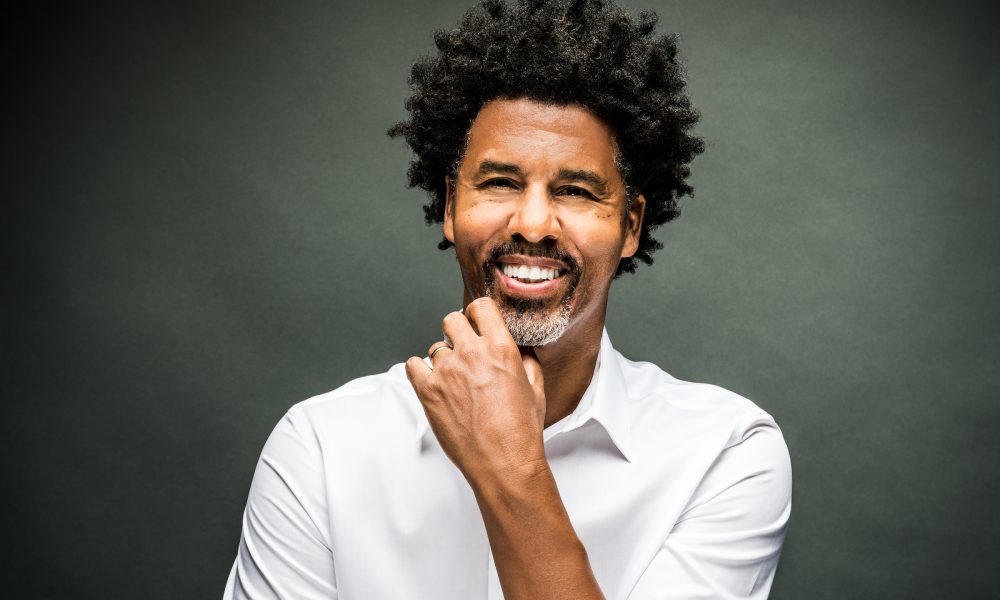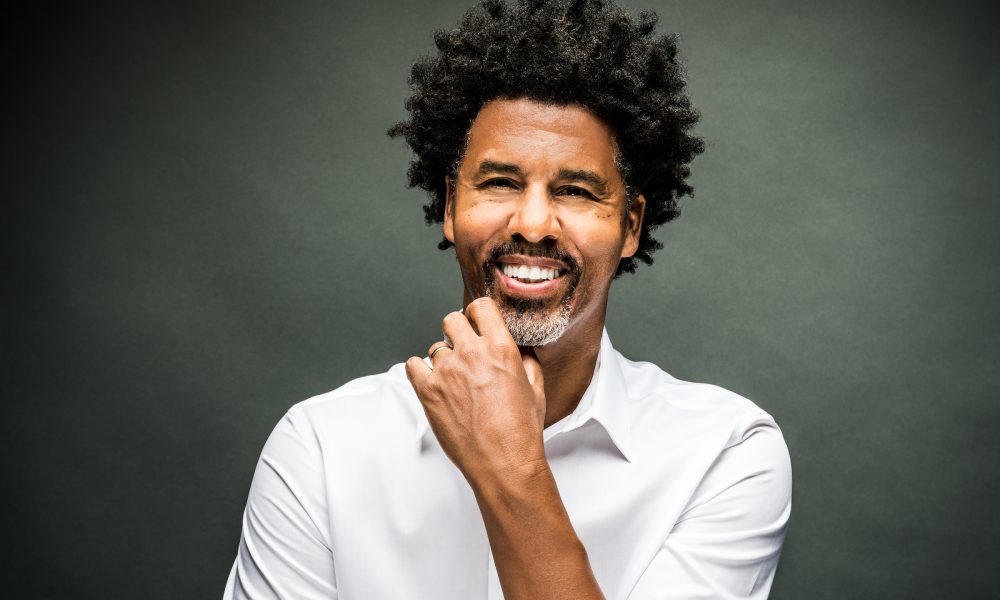 Today we'd like to introduce you to Bradley Rapier.
Bradley, let's start with your story. We'd love to hear how you got started and how the journey has been so far.
I was born and raised in Alberta, Canada, the youngest of four kids. We lived on a beautiful lake. Regardless of the season or cold weather I was an extremely active and energetic kid. I was crazy about snow skiing, skateboarding and trampolines, and couldn't get enough of Bruce Lee, The Jackson Five, or Rocky Balboa.
I had an interesting cultural experience growing up. My parent's roots are West Indian with my father immigrating from Grenada and my mother's parents from Trinidad. My mother became the first black beauty queen in Canada at McGill University where my parents met and my father then became a doctor in Scotland. I don't live life through the prism of race, but in context I was the only black kid in my community until the last couple of years of high school when one other boy showed up. I remember one day in fifth grade that reflected this juxtaposition. It was Show and Tell. While other kids were sharing hobbies and stamp collections, me and my best friend Dave Grant strode in wearing cool floppy applejack hats and funky clothes. Dave grabbed a guitar while I sat down behind a keyboard and passionately lip-synced Sly and the Family Stone's "If you want me to Stay". That was epic. And into middle school and beyond, I was the only kid rockin' a sweet afro, silk shirt, choker and platform shoes amongst all the denim that filled the gym at our yearly school dances.
My father loved jazz music and had one of the largest collections in the country. I spent many afternoons sitting beside him just listening. That had a big impact on me, but with my friends I grew up listening to country and rock and roll. And although I have fond memories of my older sister showing me a Motown step or two, I didn't grow up in a dance culture.
Outside of all the activity, I was a strong academic student, one of the oddballs that generally enjoyed school. But I also dealt with anxiety. My parents were popular in the community and threw big parties. My mother was amazing and could put together large creative get-togethers like it was nothing. But behind the scenes, my parents were having problems and my older siblings were at each others throats. I attempted to diffuse things with high energy optimism, but to no use. The marriage ended and our family imploded along with a chunk of my stability.
While in the Bachelor of Science program studying to be a doctor like dad, I played for the university football team and ran for the track team. I drove on full speed ahead, feeling the uncertainty in who I was and why creep in. Then, the craziest thing happened.
A guy I had met before in high school named Colin Bloudoff introduced me to a brand new art form called street dance. I had never seen anything like it before. We went to his house and in front of my eyes, he began popping and throwing waves through his body. I was blown away. Colin began to teach me and a guy I ran track with named Paul Lewis. When Colin's dancing partner Wayne Headley returned, the four of us became Streetscape, the first dance group to present popping to the nation. We were pioneers, traveling the country, performing on national TV, tours, and specials, while teaching and introducing much of the larger Canadian population to street dance.
Streetscape broke up but I was hooked. I went on to win a Canadian Talent Search and began to perform nationally and choreograph for corporations. I knew there was more, so without knowing how, I officially jumped off the path of becoming a doctor like my father and began making my way to the United States. Along my journey I spent significant time in New York and Vancouver Canada before finally settling in Los Angeles.
Vancouver was a powerful time for me. Working with my dear friend Grant Van Dyke, we became the go-to team for hip hop for everything from film, TV, and video, to local promotions, live performances and teaching while mentoring a generation of Canadian street dancers in the process. I connected with an amazing church community and deepened my relationship with God. In the midst of this, I sensed it was time to step out of my comfort zone, get back in the circle and return to Los Angeles.
Once in LA to stay, there were rough years. This included four grown men living in a studio apartment, surviving on tuna out of the can and ramen noodles, nights sleeping in my car, months where certain bills weren't met resulting in cold showers by candlelight as cockroaches ran by, and even being evicted. But my spirits remained high. I could sense progress being made even if that included teaching hip hop aerobics in spandex pants at 7am.
During that time, I took an acting class where I met a beautiful young woman named Joanie Belisle. We were married within a year. In the same year of our marriage, I performed in a Super Bowl Halftime Show. All those years later, it was the powerful moment where my dad came to see a light in what I was pursuing. That was beautiful. But there still was a big hole I couldn't wrap my head around.
I had always pictured a central meeting place in LA where the street dance community got together, but at that time it was nowhere to be found. Joanie and I started informal get-togethers on the rooftop of our Hollywood apartment. That was the beginning of the shift. With music, food, and dance these 'Groove Nite' gatherings became a weekly happening. Dancers traveled from all over to take part. Groove Nite expanded and our weekly gathering became a creative hub, a testing ground and a launching pad for countless dancers. This grew into a movement and played a huge role in the formation of The Groovaloos.
Before long The Groovaloos were being featured as special guests on So You Think You Can Dance, Dancing With the Stars, Ellen, and touring our own Off Broadway production. I began teaching and lecturing at universities (which would have given my dad a real kick), choreographing and collaborating with creatives at the highest levels in the industry from television to Broadway, and became a creative director for Cantinas Arts.
This year marked the twentieth anniversary of The Groovaloos. So many highlights from breaking the mold with our autobiographical Off Broadway show, Grand Champions on Superstars of Dance, to presenting another incredible story based performance on the Santa Monica Pier this past spring. The influence the members continue to have as a group and individually is overwhelming. From Groove Nite's, to the Groovaloos, it's a legacy of groove that I am continually energized by and thankful for.
Through all of these experiences, there has been a clear pattern. It's the same pattern as when Colin first danced back on the university campus and blew my mind. I relay it in a phrase I've been sharing for years, "It's not the move, it's the groove". Whether you're a dancer or a dentist, if you live your life based on moves, you will run out of them. But when you connect to the larger eternal groove, you can dance through life all day. This simple reality changed my life, and led me to new levels of identity and freedom than I could not have imagined when my journey began.
I am an activator and a creative. I am excited by the endless set of creative concepts that surround me. Whether in projects I'm developing for the Groovaloos, Cantinas Arts or otherwise, I'm driven to build awareness in others of something larger than themselves. That sense of greatness that surrounds them with the ability to connect all of us to one another, bring calm in the storm and lift the weight off so that we are truly free to contribute. I desire to inspire people to move from their individual daily grind into the realization of this connected groove.
Has it been a smooth road?
Not a smooth road. I presented a number of struggles within the telling of my story. 🙂
So let's switch gears a bit and go into the Groove Theory story. Tell us more about it.
Groove Theory – Founder
Twenty years ago I pioneered a movement in Los Angeles that ignited the community and positively impacted the landscape for hip hop and freestyle dance in culture and media. Now, using my life experiences and powerful analogies from the art form, I guide audiences into the circle of Groove Theory to break people free from self-doubt, anxiety, fear and disconnectedness. Free from restrictive and damaging thought patterns. Through discovery and activation sessions, I open eyes and minds while taking individuals and teams down new pathways to a Groove Mindset. This Groove Mindset speaks to all areas of life and reveals higher levels of creativity, authenticity, and freedom.
Ultimately I believe it's crucial for all people to step into who they have been designed to be. And then bring that authentic expression into the circle, in the context of community, relationships, and the greater collective. From personal experience I know it's possible to move past fears and anxiety of the unknown into stability and a unique ability to thrive in the unpredictability of life. There is great freedom in freestyle thinking. And I'm driven to bring this Groove Mindset to companies, creatives, schools, and people's lives through my endeavors, activations and groove productions.
How do you think the industry will change over the next decade?
I believe Groove Theory is on the cutting edge of the movement to break people and systems out of linear thinking paradigms. This effects not only how individuals operate but how we look at everything from Entrepreneurs to Education. As we say in Groove Theory, "The Line is now a Circle". To get past the edge of imitation requires a fresh movement off that edge and into the Circle. This affects everything from art to business. So many of the models we have are no longer able to relate or connect with a world that changes every second. From the boardroom to the classroom, it's time to move beyond a growth mindset into a Groove Mindset.
Contact Info:
Website: bradleyrapier.com
Email: groove@bradleyrapier.com
Instagram: @bradleyrapier @groovemindset
Facebook: Bradley Rapier, Bradley Rapier – Groove Mindset
Image Credit:
Shot of me jumping up against wall on staircase – please credit JACOB JONAS
Shot of me dancing with white handkerchief in pocket & people behind me – please credit SHANNON MCGUIRE
All other Shots including Headshot – please credit LEVI WALKER
Logo designs – DAN ROSEBLADE
Suggest a story: VoyageLA is built on recommendations from the community; it's how we uncover hidden gems, so if you or someone you know deserves recognition please let us know here.