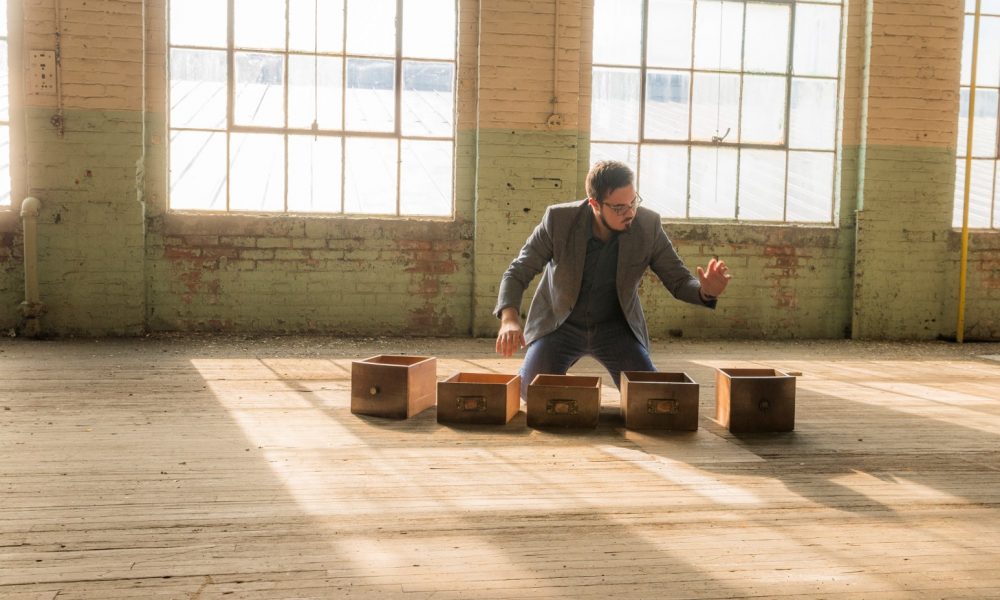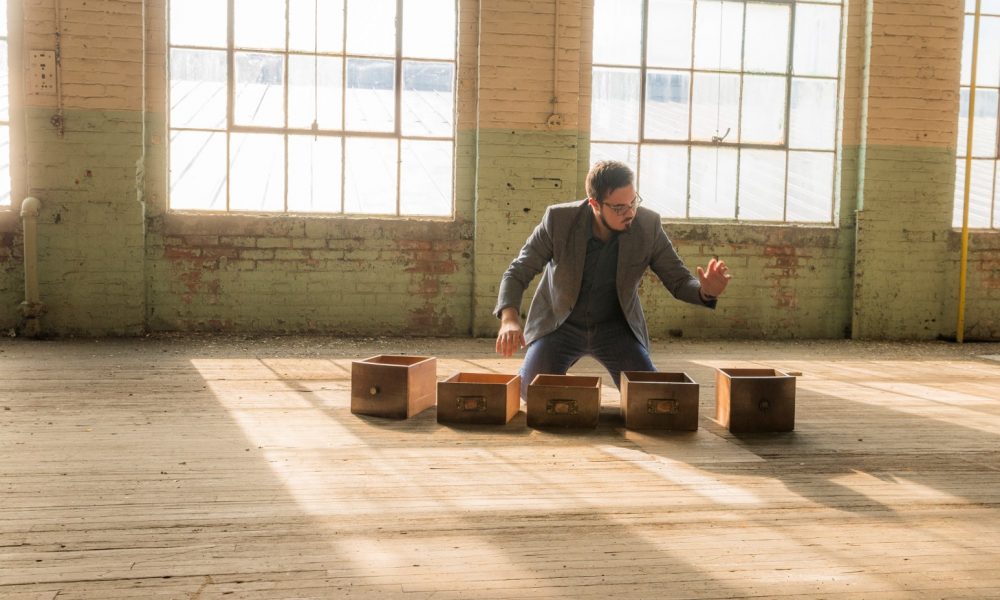 Today we'd like to introduce you to Braden Pontoli.
Braden, let's start with your story. We'd love to hear how you got started and how the journey has been so far.
My story begins growing up in a small town outside of Pittsburgh, Pennsylvania where I was exposed to music at an early age. Ever since I was a baby I was moving and singing to music. When I was six years old, I started to sing at my home church and my mother bought me a little battery-powered keyboard. I would put on little concerts for my family with my keyboard and sometimes they would turn into little productions. Growing up, I participated in band, choir, dance, musical theater, and worship team. A huge inspiration for me was my music teachers. Enough so, I decided to become a music teacher after I graduated high school.
In 2009 I moved to Cleveland, Ohio to begin my undergraduate studies at Baldwin Wallace Conservatory of Music to become a music educator. During my time at Baldwin Wallace, I sang in many choirs, got my feet wet conducting and teaching for many age levels, and formed my own a cappella ensemble. I also had my first opportunity to compose and perform some of my own music too. I studied for a period of time in Jamaica teaching music to a local elementary school for fieldwork. Baldwin Wallace Conservatory of Music prepared me to be the best musician and educator I could be.
Soon after graduation, I was excited to sign on to work at Avon Lake City Schools as their middle school choir director in the Cleveland Area. I had the joy to work with over 1,000 singers during my time there and conducted award-winning choirs. My choirs toured the surrounding states and performed at festivals and adjudications. Most importantly, I enjoyed fostering curiosity and growth in my students' musical abilities. Many of my former students are now pursuing music and artistic careers of their own now. I also had the wonderful opportunity to work as a church music director for a large Methodist church in the Cleveland area where I received many conducting opportunities. As I was focusing on conducting and teaching, I was missing composing and performing.
In 2016, I started to collaborate with MorrisonDance in Cleveland where I was able to work with my first professional dance company. Together, we created a show entitled "In The Space of Dreams" which premiered at the Cleveland Public Theater on their DanceWorks series. For the show, I created electro-acoustic music and performed live with the dancers. This was a turning point for me artistically. I knew that my music could help bring people together through collaborative art forms.
I started to look into the possibility of branching my career out into more possibilities as a composer. I started to consider the idea of film scoring and how my music evokes different emotions to support multimedia. I began applying to graduate programs to focus more on branching out the musical aspects of me that I was not utilizing to my full potential. After many applications, I received the news that I was accepted to attend California Institute of the Arts for my master's in music performance and composition. I was thrilled. A small-town raised boy was about to embark on a new adventure in a city he never had been to before. Los Angeles.
In 2018, I packed my belongings in a POD and took a beautiful road trip across the country. I started my work at CalArts and I was in love. I was surrounded by creative and supportive faculty and colleagues. CalArts has taught me to think differently about music and art. I took the time to refine my performance and composition skills and started to collaborate with the School of Film/Video and the School of Dance. I have had the opportunity to score for short films and short animations. I have written music for the school of dance and have choreographed a few pieces of my own. Outside of my own studies, CalArts has given me opportunities to conduct and teach in the music school, teaching elementary students through CalArt's Community Arts Partnership, and am starting to work for film directors and clients in Hollywood. This past summer, I traveled to Milan, Italy to attend the Screen Music Program as a composer and network with colleagues on a global scale. I am set to graduate from CalArts this coming May 2020.
Some of my current projects include film scoring for Mancinetti Picture's "Superbois" to premiere in 2020, scoring a documentary focusing on the impact of the arts in schools also to premiere in 2020. My senior graduate recital will include live original music, modern dance and film. The CalArts Contemporary Vocal Ensemble which I conduct will perform this spring on campus. I am also developing a human mobile sound sculpture utilizing musicians, dancers, and Tibetan singing bowls in a gallery setting.
Overall, has it been relatively smooth? If not, what were some of the struggles along the way?
I believe as a creative, there are many ups and downs we experience from internal and external forces in our field. Being a musician, composer, conductor, and educator, my creative body of work is always under examination. Performance anxiety and acceptance of my work have always been fears of mine but the more I write, compose, sing, play, and teach, the more I remember why I love doing what I do and how I love sharing that passion with others. That feeds me to continue what I do.
I force myself to think out of the box pushing boundaries and limitations musicians often feel they are restrained too. Moving to Los Angeles has also introduced me to forward-thinking creatives who rely on future thinking for their identity and their collaborations. This has inspired me to keep pushing through and to be my creative thought-provoking self in times of doubt and insecurity.
Can you give our readers some background on your music?
As I spoke before, I am a musician, composer, conductor and educator. A multi-dimensional vocalist, pianist, percussionist, and keyboardist, my performance background varies from lead singer, classical vocalist, collaborative pianist, band member, Elvis Impersonator and even was in a Trans-Siberian Orchestra cover band at one point. I love performing my own music too which ranges from minimalistic contemporary classical to spiritualistic new age. As a composer, I collaborate with film, animation, video games, dance, visual media, and gallery installation. As a conductor, my specialty includes working with choral ensembles conducting a variety of classical and modern music. As an educator, I have taught preschool through adults' voices, piano, and percussion.
I am proud that Los Angeles is a land of opportunity for creatives to let me continue what I love to do. Coming from many different musical upbringings and education, I believe that I am a very flexible creative who can break boundaries of your "typical" musician and has charted a course for imaginative collaboration for any client's project.
What is "success" or "successful" for you?
In my classroom, I had a cycle on the board reminding my students that hard work would lead to milestones and personal growth. From the milestones and personal growth, we set ourselves up for success. When I feel that I have invested musically, socially, factually, and creatively by putting hours of tedious work, heart and soul into what I do, I feel that personal growth. The initial work may not pay off right away, but it will down the road. By sharing my story and collaborating with others, I hope to spark success with anyone I work with.
Contact Info:
Image Credit:
Tommy Lei
MorrisonDance
Bob Perkoski