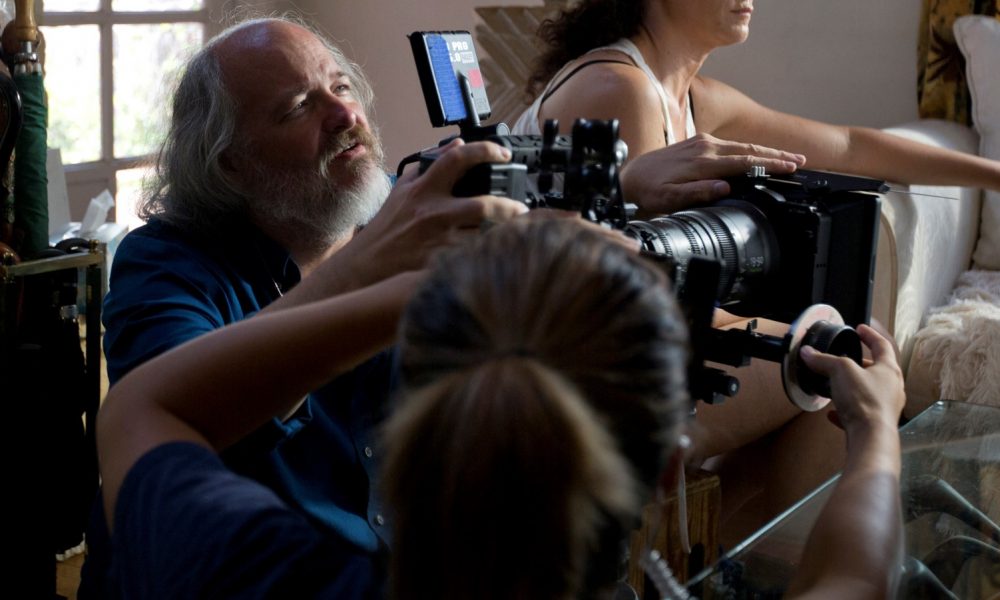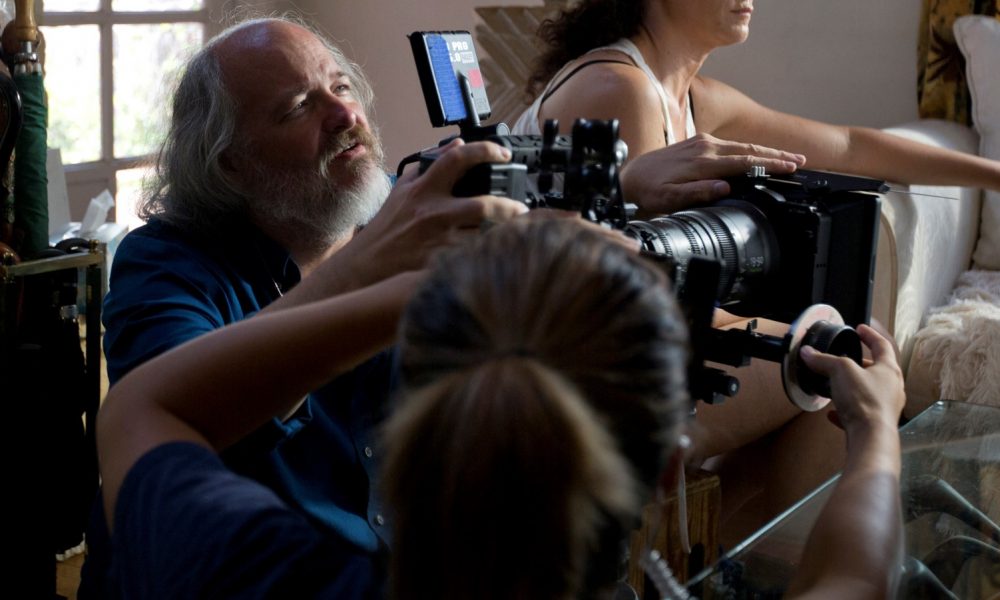 Today we'd like to introduce you to Brad Rushing.
So, before we jump into specific questions about the business, why don't you give us some details about you and your story.
During my childhood in Houston, TX I loved to draw, and that interest in art became a focus as I went through school. By the time I got to high school, I auditioned for and was accepted at the High School For Performing And Visual Arts as a fine art major. In my last year there a fellow student in the film department was looking for an artist to draw cels for an animated open to the annual school movie. I volunteered. When I saw the finished film with my work in motion as though alive I was enraptured. I told my friend that I wanted to help him with any future film projects, which he took me up on.
In college at the University of Houston, I began with a fine art major and a film minor, which eventually flipped. In 1987, during my junior year of college, I abandoned my studies to accept a job as a camera operator at a home shopping television network in Houston. After about 12 months of what would be my last full-time job in the entertainment industry, the company closed down and I was back to looking for work.
My year of very unglamorous broadcast television convinced me that television was not where my ambitions lay, but in storytelling as a filmmaker. So I started looking around at my options. I called around and found myself invited to join some local filmmakers working on a self-funded 16mm feature film. It was an all-volunteer proposition. But I didn't care, I was eager for experience and to be on my way to becoming a movie maker.
While some people loathe the idea of working for free one of the benefits, especially when starting out, is the all-hands-on-deck work ethic which meant that I was spending time in various departments, including lighting, grip and eventually camera. Also, the attrition based on the necessity of crew people opting out for paying jobs opened up many opportunities for upward mobility. So I was soon trusted with more and more responsibilities.
When I was in college, and even at the time I started working on this movie, I aspired to be a director. But once I was on set and saw that every single person was demanding time from our director and his attention was split between so many things – and I also saw that our Director of Photography, Jaroslav Vodehnal, was the one who got to play with all the cool gadgets and point the lights around dramatically sculpting the tableau which he then captured with the marvelous, mechanical black box I knew that what I REALLY wanted was to be a DP!
I charted my path by working as a Camera Assistant on films in Houston while honing my camera operating skills on video shoots and for live events like sports and concerts, often working with John Crowe Productions.
By the summer of 1990, it was apparent to me how much hard work would be involved in building my career and establishing myself. It was equally obvious that Houston was a very small market that was locked up by a handful of established cinematographers (a synonym for Director of Photography). One day after speaking with my good high school and college friend Adam Lima, who had been living in Los Angeles for a few years by then I followed the siren call and moved to Los Angeles two weeks later on July 4, 1990.
I arrived naively expecting to start working quickly but found out that because no one knew me I would have to completely rebuild my network. It took me nearly five years to learn the ropes and make the connections which finally led to me shooting projects for B-movie legend Roger Corman at Concorde-New Horizons in Venice, CA. While working on those extremely financially challenged films I developed habits and techniques for moving very fast, managing a crew and being resourceful which serve me well to this day. I also met a number of lifelong friends.
In a few years I was making a living solely as a cinematographer shooting independent feature films for a variety of producers and directors and in 1999 I became a full member of the Canadian Society of Cinematographers. (My mother was born in Calgary, Alberta and even though I was born in Houston I have dual citizenship).
Then in the early 2000s, I connected with some very successful music video directors and began shooting multi-million dollar videos for artists like Britney Spears, Eminem, Mariah Carey, Nelly and Moby. I won an MTV Video Music Award for Best Cinematography for my work on Moby's video "We Are All Made of Stars." A few years later, thanks in large part to illegal file sharing and Napster, the music video industry collapsed. Fortunately, in the meantime, I had also been building up a body of work shooting high end national and international commercials which paid very well.
For nearly 10 years commercials were the primary focus of my work and I shot for many major brands including Disney, NFL, Vodafone and Lexus. More recently my focus has returned to narrative work and I shot the first season and show open for "People Magazine Investigates" for Investigation Discovery, and several feature films, including "Doolittle's Heroes" about the 1942 WWII Doolittle Raid.
Has it been a smooth road?
There were many challenges and surprises on my professional journey. The film industry works in its own very unique way. There are standards and expectations that prior jobs can never prepare you for.
For instance working as a freelancer, which I like to tell people means you are "Professionally Unemployed." That is to say, I am constantly looking for work. Even when I am on a job I am networking, creating new relationships, inquiring about future projects, checking job listings online, following social media to see who's cooking up something new. And those are only a few of the many different methods and resources I use to find potential new clients and work.
When I was shooting music videos I was very busy working with major artists, often traveling internationally with my work in trade publications and making a tremendous income. It seemed as though my years of struggle were behind me and even though I knew the business was a roller coaster my trajectory would be generally upwards from then on. It was a tremendous shock to me when that market collapsed and a few years later with the economy in turmoil, I would feel like my career had slid backwards ten years.
We'd love to hear more about your business.
As a cinematographer (aka director of photography) I am primarily responsible for the camera work and lighting on projects for television, movies, commercials and music videos. I work collaboratively with the director and sometimes the producers to establish what those aesthetics will be and then with my crew and collaborators to realize them on schedule and on budget.
I am known for being very experienced and resourceful as well as calm under pressure (probably my Texan and Canadian heritage!). I have done a good amount of work with visual effects and am a full member of the Visual Effects Society. I also specialize in beauty work, comedy, action and moody, dramatic lighting,
I am very intuitive and quickly adapt to my collaborators. I am attentive to and respectful of their goals, while at the same time very imaginative. I love adding complimentary layers and unexpected nuance and ideas to projects. I am very diplomatic and can find a way to work harmoniously and productively with almost every personality type.
How do you think the industry will change over the next decade?
Movie production is becoming very broad-based with companies like Netflix, Amazon and YouTube allocating a tremendous amount of funding, in addition to the traditional studios, cable and networks. This trend plus an active push for diversity in front of and behind the camera will bring a broader range of cultural experiences to our stories.
I have always loved that the arts community feels like a United Nations to me with so many different people involved and I welcome a more diverse industry opening up new enriching experiences to both audiences and filmmakers.
Contact Info:
Image Credit:
Chad Eicher, Renee Faia and Andres Quintero
Getting in touch: VoyageLA is built on recommendations from the community; it's how we uncover hidden gems, so if you know someone who deserves recognition please let us know here.