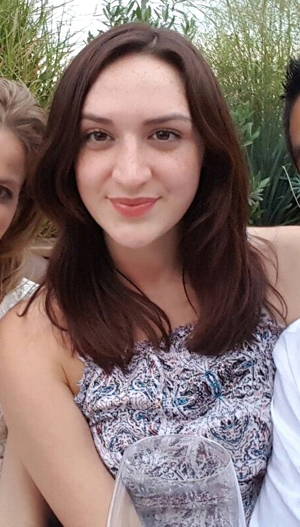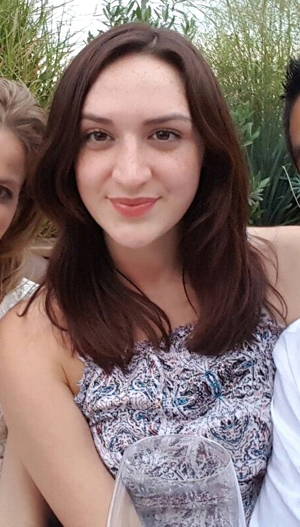 Today we'd like to introduce you to Gabriella Mancha.
She has spent most of her career in Boston, working at one of the city's top salons.  She recently moved to LA and we're excited to share edited excerpts from our interview with Gabriella.
Gabriella, can you tell us a bit about how your started off?
I started my career in Boston, as an assistant at Salon Mario Russo on Newbury Street. It was super high end and everything I envisioned for myself as a young stylist wanting to be the best. When I started I was told right away your going to be a cutter… I accepted and began their educational program which consisted of two classes a week, one for haircutting and one for styling. It was very structured and just what I needed for a strong foundation, it's served me well as the base to how I work today. I did find myself longing for more and made a move to Shag Salon in South Boston. I was Sandy Poiriers Personal assistant and he is one of my greatest influences until today. He's talented, creative and a dedicated salon owner and photographer. He started Shag over ten years ago and he lives and breathes it just as passionately today. One thing I have taken from him is the salon is mean to be a FUN place to be not stuffy or boring! I became a stylist under him and found my passion and personal style at his salon, I could never give enough thanks!
Agree about keeping the work place fun – it's something we definitely strive to do.  So, Boston story seems pretty great – no hardships?
It was not always such a smooth road. Being an assistant is a tough job but a necessary evil, they are the backbone of the salon and do all the dirty work! One of my greatest milestones would be getting onto the floor as a stylist at Shag. I remember my last time doing a huge amount of dishes and being so incredibly happy that I was never going to have to do them again, later that evening my boyfriend took me to dinner to celebrate and on the way home I broke out in tears of joy! Another milestone would have to be the first day that I was totally booked solid with all requests. Shag has such a diverse clientele and it was such an amazing salon to be a stylist at, good memories for sure!
Got it, but let's go a little deeper into your story? What was the hardest time in your career?
Easily the hardest time in my career has just passed. I had my dream job, a long list of devoted clientele and I was having a lot of fun! I had been with Shag over 2 years and the whole time I was in a long distance relationship with my boyfriend Mihir, who had moved to London for his job. It wasn't easy but I was able to focus on my own personal and professional growth and we made it work and I was able to see a lot of Europe during my trips to visit him. I had reached so many of my goals but I couldn't help but feel like there was a void not having my boyfriend around. Mihir then informed me he was no longer coming back to Boston as planned. His career was taking him to LA and I had a choice to make. I struggled with the idea of leaving everything I had built in Boston and my career as a whole. I felt so torn and I knew I was taking a risk by leaving but I could see the opportunity for growth in taking my work to LA. After struggling with it a bit I did agree to this plan and he offered me some time off in London, I ended up moving to London and staying with him for a few months before our move. I've never had so much time off so I'm relieved to be here and totally ready to get back to work
What are your plans for the future?
I just arrived in LA and I'm currently getting to know my new neighborhood of Beverly Hills, just minutes away are the top most salons of Los Angeles, individual studio rentals and I'm getting to know about it all.  Right now I am checking out my options.  I have a lot of range in my background, my talent is at home in the salon with clients and also strong in haircutting and styling for photo-shoots, fashions shows and video. I am looking into management industries as well, getting into the production industry styling hair here would be very exciting. I am bursting at the seams with anticipation, I know I want to really enjoy what I'm doing and have fun. Most importantly I want to make the right decisions before I commit myself so freelance projects will probably suit me during this transition and it's a great way to get to know other artist and models to collaborate with for personal projects.
There you have it folks – LA's newest import from Boston – the lovely and talented Gabriella Mancha.
Pricing:
My haircuts for woman will run $75 and men are $65 
Contact Info:
Check out her work below: