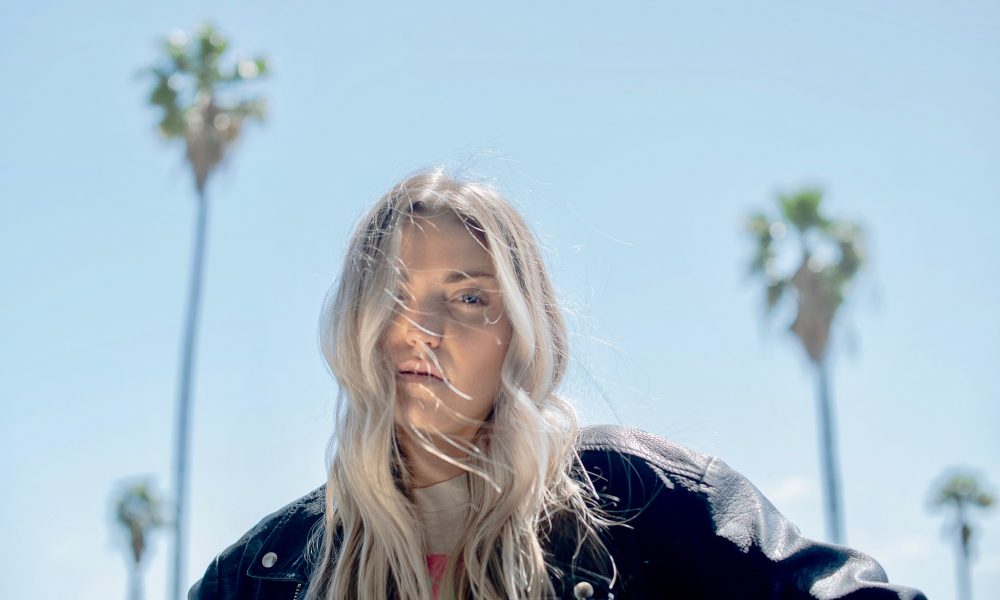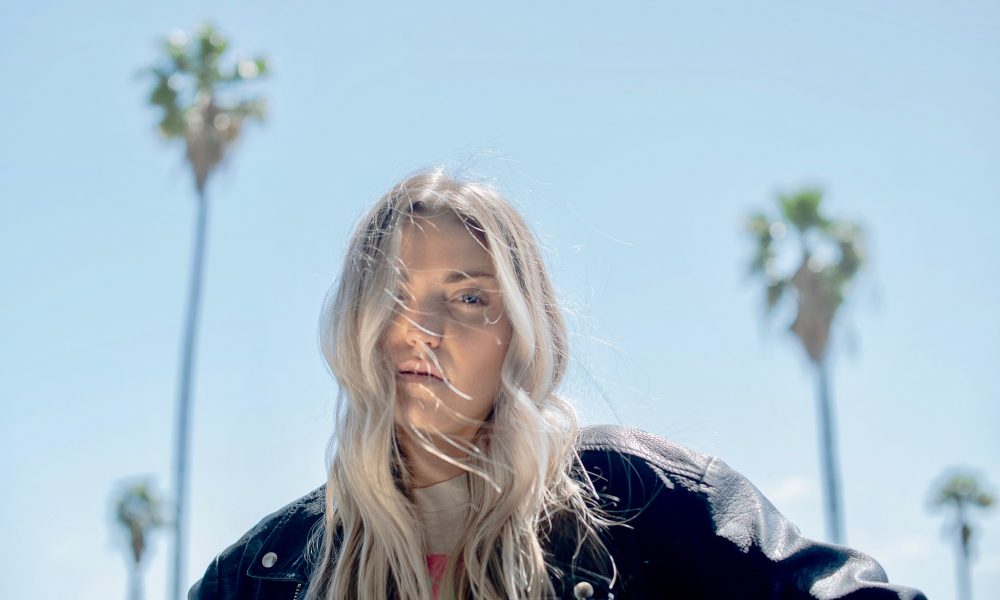 Today we'd like to introduce you to Bonnie Black.
Bonnie, can you briefly walk us through your story – how you started and how you got to where you are today.
I was born in Houston, Texas but grew up in NYC where I moved with my mom when I was about 4 or 5. I grew up surrounded by the arts. My parents, step-parents (there were several) and grandmother were all actors. I was an only child and spent a lot of my time alone sitting backstage or through rehearsals, and would often tap my parents and their friends to star in movies I'd make on our clunky VHS camcorder. Growing up in that environment certainly had its pros and cons. Every creative interest I had was always fostered and supported and I had tons of talent and resources at my disposal, but at the same time, I witnessed the financial struggles and instability that came with it.
I went to college at Drexel University in Philadelphia where I majored in Film and Video production. I loved my experience at Drexel because of the hands-on curriculum and the people I met there. They also offer a co-op program, so I moved out to LA for several months for an internship. After graduating college in 2013, I did the freelance thing for about a year and bounced around, moving to Texas to intern for Richard Linklater, and then back home to NYC again. I worked on lots of reality TV as a PA but couldn't settle into a steady stream of work and finally took the jump and moved back out to LA for good.
I've always craved stability when it comes to work, so I knew I didn't want to freelance in production once I got out here. Because I knew eventually I wanted to direct and develop content, I looked for full-time assistant jobs at smaller production companies and studios where I could see myself growing alongside the company. I soon found myself working at a post-production company that focused on main title design and VFX but had dreams of becoming a full-fledged production house. I started as an assistant and by the time I left two years later, I was a producer who had developed original content and even directed B-Unit crews on big social campaigns. I also had crippling anxiety and stress-induced ulcers, but we'll circle back to that later.
Once I left that job, I worked in unscripted development. I found another small company that was flexible so I was able to start working on personal projects more and focus on other directing opportunities on the side. After two years there, I wasn't creatively fulfilled and knew I had to find my way to directing full-time somehow.
I spent months applying to jobs, taking interviews, and even turning down opportunities that didn't feel right. It started to feel like the job I wanted just didn't exist. But then I came across a listing on the WIF job board for a full-time directing position with a popular YouTube Channel. I haphazardly applied but didn't hold my breath. It's been almost exactly a year now and I've been a director at Jubilee Media ever since. It's been one of the most rewarding and important career moves I've made in my life thus far.
Has it been a smooth road?
As a woman in the industry, I've dealt with a lot of what I guess you'd expect; Sexual harassment, being denied proper compensation and credit for my work, and I even had someone steal an idea of mine and shop it around town as his own, eventually securing representation for himself because of it. My first few years out here were pretty brutal and to be honest I spent a lot of time making lists of alternate career options.
I think one of my hardest lessons to learn was how to impose boundaries. I came out here so eager to work and so fearful of being deemed a lazy millennial that I overworked and overextended myself to the point of absolute burnout. I think as a young person in the industry, you really need to remember that there's a difference between being a hard worker and being taken advantage of. People in power try to use the fact that we're in an artistic field to ask you to do things that would never be acceptable in any other world, and while some of that can sometimes be true, you can't lose sight of the fact that at the end of the day this is a business and you shouldn't be afraid to protect yourself. Businesses have off-hours and codes of conduct and you deserve those too.
Another thing I still struggle with to this day is imposter syndrome and trusting my voice and value as a director. I spent a long time being too afraid to even call myself one, but once I did and started applying for directing jobs, I suddenly got directing jobs. When I first moved out here, a friend of my moms told me that in LA "you are what you say you are" and I always thought it was kinda just Pinterest quote fodder. But then it worked for me.
It hasn't been an easy road by any means but I do want to recognize how privileged I was to have parents who fostered and encouraged my interest to pursue a career in the arts. Yes, I watched them struggle but there was always this undercurrent of "we will figure this out" and I know growing up with that really helped me feel like this life was possible.
We'd love to hear more about your work and what you are currently focused on. What else should we know?
My goal as a director is in crafting documentary and narrative stories as a means to highlight unique and underrepresented female voices and characters. In my narrative work, I specialize in pairing raw, natural dialogue with a messy, feminine aesthetic.
Currently, at Jubilee, our focus is on creating unscripted and docu content that bridges people together and challenges conventional thinking. To date, my work on the channel has garnered over 20 million views.
As a producer and director, I've gotten the opportunity to work for brands and networks such as MTV, FX, TBS, CNN, NBC, CBS, Warner Bros, Amazon, Netflix, Bacardi, El Silencio, Apple, Google, and the Times Up organization. I also have a feature in development with my good friend and producer and look forward to getting that off the ground soon.
How do you think the industry will change over the next decade?
I am writing this in the midst of the coronavirus pandemic, so truthfully I don't know what the future of this industry looks like for the next six months, let alone the next five years. I do know I'm lucky to be where I'm at right now, though. Recently, I've shifted to making content entirely virtually and digitally. It's been interesting to try and create work geared towards human connection and empathy in a time where we're all forced to separate.
Contact Info:
Image Credit:
Devin Hassan, Jubilee Media
Suggest a story: VoyageLA is built on recommendations from the community; it's how we uncover hidden gems, so if you or someone you know deserves recognition please let us know here.