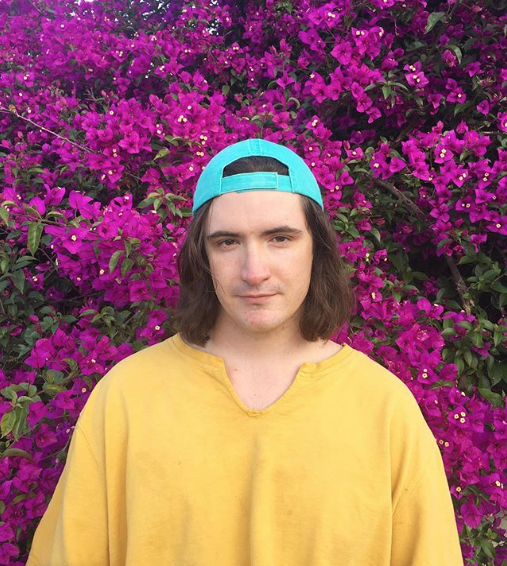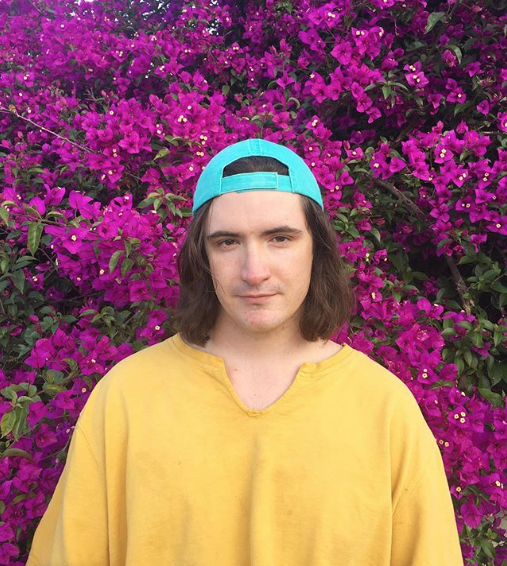 Today we'd like to introduce you to Bobby Guard.
So, before we jump into specific questions, why don't you give us some details about you and your story.
I have always had an artistic streak, something that guided and comforted me even as a child. When I was growing up in the suburbs of Arvada, Colorado, I drew pictures every day and eventually came to think I would become an animator. The home technology to do so was not up to snuff back in 2002, and so I instead decided to try out video production as an alternative.
Stories could still be told and I didn't have to draw every frame– or so this was the thinking. I really fell in love with visual storytelling this way, but at the same time I was nursing another love in music.
During high school, I joined several choirs while at the same time ended a nine-year period of piano practice. At the time, I thought my interests were geared toward filmmaking, and to be fair, they were. Choir was a side passion but one I kept at some distance from, as I was nervous about overloading myself with multiple pursuits.
In 2010, I moved out to Los Angeles to continue my education in filmmaking at the University of Southern California's Film/Television Production program. I learned loads and loads of vital information about the entertainment industry and utilizing one's talents across different disciplines, and all the while, I was going home after class and recording dozens and dozens of songs on my computer. Most of these would never be heard by anyone, and they became a sort of creative exercise for me when I had free time and wanted to make something. These songs effectively replaced the practice of drawing that I had maintained years before.
After graduating, I worked (and often continue to work) as a Production Designer on a bevy of film/commercial/music video/etc. projects. This paid the bills while I debated whether or not I wanted to follow the path of a musician or filmmaker afterwards. It was an often time anxiety-riddled process of indecision, as I was using so much of my free time writing and recording song demos and telling myself that I was going to work on becoming a director.
Finally, there was some clarity when a friend and I decided to hit the streets and shoot some short skits we wrote in a day. It was a cathartic process, but after the day's shooting was done, I felt such little imperative to finish the project that it seemed fruitless. All I wanted to do was go home and make more music.
That was two years ago, and since then I have regularly taken time away from the busy, 12-hour workday schedule of filmmaking to focus more on music. A former partner of mine introduced me to a friend who works as a publicist. He, in turn, introduced me to a fellow who has since become my manager as a singer-songwriter. This year has been full of twists and turns musically, and while I'm very much just getting the ball rolling on the professional musician career, I am happy to say I have been able to release my first single this year, called "Hi-Lo."
In the meantime, I have been submitting old songs to the copyright office and getting a website put together, playing shows in Hollywood, and building a network of other musicians and artists who are interested in people and their stories.
In this effect, I also committed to a journey around the same time as I began focusing on music in that I started coming to terms with my identity as a non-binary person. I don't see this aspect of myself as the most important feature of my life, but certainly as something that has informed my growth as an individual, an artist, and as to how I use my voice with an audience or with my peers. Both of these revelations have been so opening for me, and I'm excited to see where life continues to lead.
Overall, has it been relatively smooth? If not, what were some of the struggles along the way?
That's a good question. I think that the first 75% of the road has been smooth, while the last 25% has been really very challenging. I had a reasonably privileged upbringing and was protected from a lot of the harsher realities of the world growing up in Arvada. I had a steady, middle/upper-middle class upbringing, and there wasn't a lot I wanted for.
After graduating from college, there were more realities to deal with as far as paying rent, bills, and having a general sense of responsibility that didn't exist before. But even this isn't so much a struggle as just a part of life. One adjusts or one doesn't, and I had to get creative with work, sleep on couches for a bit, and figure it out.
I went on a road trip all around the country with a dear friend in 2016 or so, and at this time was well aware that there were paths I hadn't explored with my music and gender that I wanted to spend time with on the road. This proved to be a lovely but trying experience, as I was bursting at the seams with impostor syndrome and self-consciousness each step of the way. Upon our return to LA, I began experimenting with more androgynous clothing, makeup, and letting my hair grow long.
Similarly, I decided to take music more seriously, and for a time I stopped taking Art Department jobs altogether. I paid my bills with odd jobs, editing college essays, assisting artists, working as a Postmates driver, you name it. I was most interested in creating works that spoke to me and others in an honest way.
In 2018, things took a hard turn. My mother was diagnosed with breast cancer, and my stepfather walked out. She was cured, but we were going to lose the house we had lived in for the past 15 years in the divorce. In April, my real father was diagnosed with pancreatic cancer. I spent most of 2018 traveling back and forth between Los Angeles and Arvada visiting him and helping my mother pack up the house. My father passed away the day after thanksgiving, shortly after my grandmother and cat also passed. In Spring of this year, my partner and I of two years decided to end our relationship. I feel somewhat embarrassed, as this all comes off like a laundry list when it's put next to each other, but last year really sucked and I'm still parsing through it. I'm just so thankful that I've had music to get through it with. Many of my songs these days are sad songs, but they help me ease the pain of loss and unrest that I have felt for a long time now. I just keep hoping that things will ease in the coming months, as the past year and a half has been a rough ride.
We'd love to hear more about your work and what you are currently focused on. What else should we know?
I suppose, as my company is myself, I specialize in my music and art projects. I still draw and make original artworks to this day, and have sold pieces independently, as well as plan to sell some as merchandise on the website I'm building, as well. Then, of course, there is the music. For a time, I had pieces available to purchase on Bandcamp, but they're currently offline until I can get everything wrapped up with the Copyright office.
I'm proud of my honesty and work ethic. When I take a step back from what I'm doing, I know that the songs and art that I put out are reflecting what I feel as an artist, a queer person, an American, a lover, a friend, or whatever else fills in the blanks. I have a hard time speaking for other people, and so my music is very personal to me. I'm not good at keeping diaries, I never have been. So, it manifests in my songs. And the art is a visual communication of that, as well. I'm usually drawing something that means something to me. I have a hard time with style over substance. It's so easy to be stylish nowadays. I just went to the mall for the first time in years and all the clothes are so much nicer than they used to be! So if it's relatively easy to be stylish I want to dress up good things. And that starts from the heart.
What is "success" or "successful" for you?
To me, success is satisfaction. And I think that's a completely individual experience, but for me, I want to put in my due, make some great art, and settle down with people I love in a quiet place where there are trees and know that it's okay to rest. I like rest. I think that, culturally, there's a kind of dark side to the pull-yourself-up-by-the-bootstraps mentality in that people just never give themselves a break. In my art classes, and in screenwriting, there was often the advice of, you know, "put in x amount of hours and stop when you're still hungry for more," so you can return to it fresh the next day, or next session. And continuing on in that next step is immensely satisfying. So, in a roundabout way, success is also a way of living life for me. I want to be fulfilled each step of the way, as much as possible, and even that is a touch-and-go process.
Contact Info:

Image Credit:
Nell Sherman, Peter Lansworth, Joel Alexander, Henry Coonrod
Suggest a story: VoyageLA is built on recommendations from the community; it's how we uncover hidden gems, so if you or someone you know deserves recognition please let us know here.