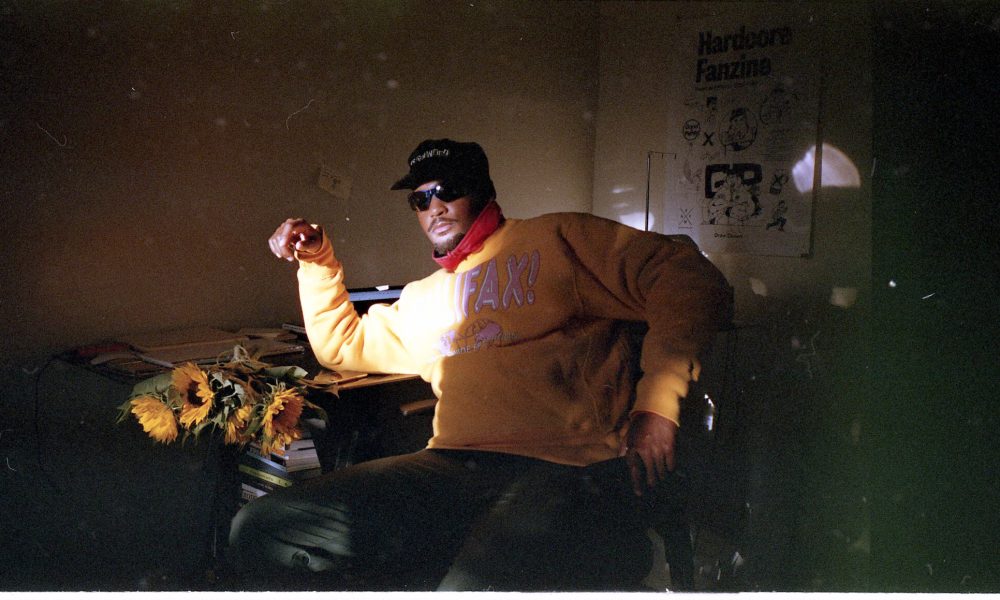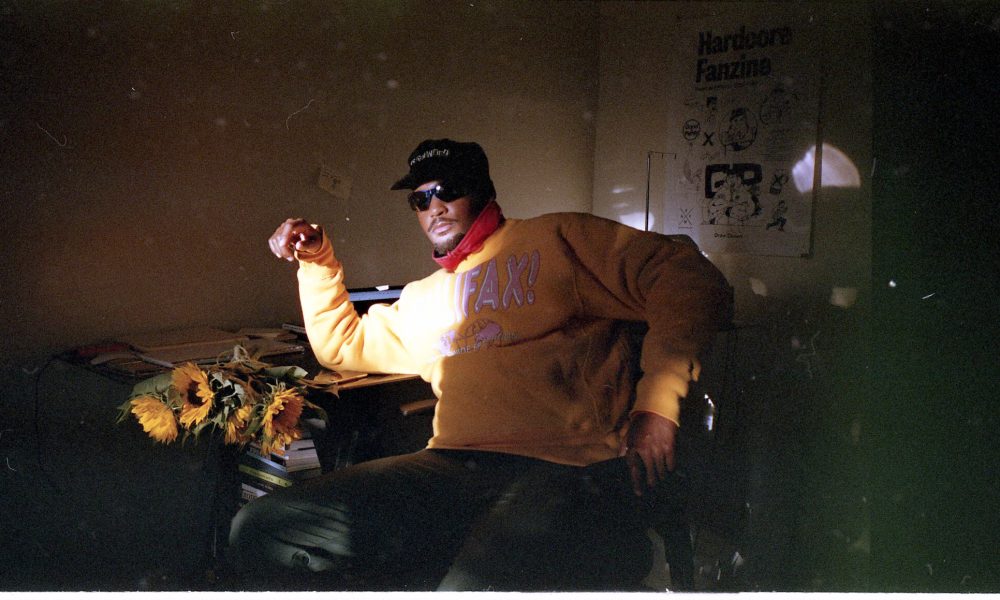 Today we'd like to introduce you to Bobby Cabbagestalk.
Bobby, please share your story with us. How did you get to where you are today?
The moments in my life that have left the biggest impressions on me are all tied to first encounters with creative works of art, and becoming inspired. The first time I saw the movie Contact (1997) I was literally on the edge of my seat in the theater with my family. SPOILER ALERT – There's a scene where Jodie Foster's character is traveling in this super-advanced spacecraft and she sees a galaxy with her own eyes for the first time. Her face slightly starts to morph into her younger self thats portrayed at the beginning of the movie and she says, "Some celestial event. No – no words. No words to describe it. Poetry! They should have sent a poet. So beautiful. So beautiful… I had no idea." That's still my favorite movie till this day.
I remember hearing Joe Morello's drum break on 'Take Five' by Dave Brubeck for the first time. I was in the driveway with my Dad's in the car after coming home from school. We sat in silence just listened. That was the first time the hairs on the back of my neck stood up. It was like time stopped.
I remember the first time I saw a pair of Tommy Hilfiger jeans with the embroidered patch on the back, I couldn't sleep until I had them. I begged my mom to take me to TJ Maxx and buy me a pair on sale. She finally gave in and bought me a pair for my birthday. I wore them to church the next Sunday with a red plaid Levi's shirt tucked in so everyone knew I had those jeans. I was 12! But I felt like a king for a day.
The fact that people can create something so good that you forget where you are and just take it all in, that's the highest form of human expression to me. I'll carry not only these memories with me for the rest of my life but also that feeling of being transported. That feeling that anything is possible. That childlike joy, that's an irreplaceable feeling. But I never thought I could do something like that. I never studied design or music or fashion or art. Up until a few years ago, I was just an observer. And one day, I finally decided to take the leap into producing something that could possibly provide that same feeling that I've felt for so many years.
Great, so let's dig a little deeper into the story – has it been an easy path overall and if not, what were the challenges you've had to overcome?
I don't think smooth roads exist, there's always a pothole waiting to test your drive. My formal education is in Advertising, which I studied at Howard University and a Masters in Communication Management from USC. I have zero design education so I always feel insecure about the things I make. At times I'm even envious of people who studied art or architecture or went to fashion school. They have this foundation, this training that I feel I'm trying to play catch-up on. "Are my proportions good? Is the color story good? Does all of this actually suck?" Ya know, classic imposter syndrome. So when I wanted to start making clothes I googled "how to make a jacket". No one wanted to help me, but I finally figured out what I needed to get started and then went on craigslist looking for a pattern maker haha. I was completely naive about the financial and mental resources needed to do what I wanted to do at the level I wanted to do it. But I think a certain level of naivety is good, or else you'll be too scared to try.
There's a world-class designer named Phillip Annand who was apart of a collective called Madbury Club. They made the best work and they were young and black. He shared a quote from Seth Godin I believe, that said "You get into the game of creativity because you're inspired and want to make something. But at first, you'll soon realize your ability doesn't match your taste level. The key is to keep ongoing. Sooner or later, you'll get there." Those words really stuck with me, and I actually want to take this moment to list all of the creatives and artists who inspire me because I think thats important. I don't think we show enough love nowadays and the people listed recreate genius on a consistent basis.
LTJ Bukem
NEZ
Blue The Great
Adam "Foreigner" Cooper
Louisahhh
Martine Rose
Mowalola
Phlemuns
Kerry James Marshall
Christoper John Rodgers
Westside Gunn
Source Direct
Phillip K. Dick
Norman Lewis
Kerry James Marshall
Fabio & Grooverider
Coastdream
Photek
Loisy Cohen
Pam Nasr
The Madbury Club
David Rudnick
James "Yimmy Yayo" Mataitis
Hassan Rahim
Dragon Dronet
Thibault Babin
Niko Riam
Your Smith
Galcher Lustwerk
KKingdom
Jawara
Erica Hernandez
Robbie "Videodrome" Barrat
Please tell us about Halifax Is Angry.
Halifax Is Angry launched last winter as a creative exercise. By the encouragement of friends (Thank You Meaghan!), I decided to put together a collection of pieces that I thought were missing from the brands I followed and admired most. I wanted to tell the story of digging in your closet and putting pieces together that didn't necessarily match but expressed a mood or way of thinking. And I wanted to soundtrack it to Drum & Bass, Techno, and other music I listen to while I concept ideas. I actually planned to release a zine of fake rave posters (some pictured here) to accompany the collection; with every purchase made you'd get this booklet full flyers for raves that never happened but I wish did so I could attend them.
'GROUNDED' the name of the collection, was originally called 'Because I Said So', which we all know is an infamous line used by parents to justify whatever decisions they make. Having studied advertising and communication, I'm always thinking about messaging and storytelling. I never want things to feel flat or force fed. Being transaction focused is one of my biggest fears, I want to provide an experience. The transaction, if you're lucky, comes last.
The goal was to fully go through the process of taking an idea, making it, marketing it, and selling it, with a team of people who look like me. Since I never received any formal training or work experience in the industry, I felt my only way forward was to make it happen myself with people I trust and would hold me accountable. And from there, I would hopefully have some leverage thats needed to navigate into new opportunities.
I also wanted to leverage the talents of my friends and push them to be the best version of themselves, which is why I decided to make a lookbook. There are lots of moving parts to make something like that happen but I saw it as an opportunity to put together a team of like-minded individuals. I had a rapport with everyone and everyone understood that the goal was to outdo ourselves. It was extremely difficult and nerve wrecking but I'm very proud of the images we created. Issa Rae said "too often we focus on networking up when we should focus on networking across". This was an attempt to put that thought into action.
The first thing I did was set parameters for the project; everything had to be manufactured and produced locally. This meant that no fabric can be sourced outside of Los Angeles and anyone I worked with had to be local as well. I also decided to only use deadstock fabric. This may go against "best business" practices, but I didn't want to create things that could be replicated over and over again; I wanted the items to have a spirit, something you'd keep and pass down to family or friends years later. So if there were only 12 yards of a fabric I loved, I was only going to produce four garments, made to order. Once it's gone it's gone. I also believe this was an attempt at trying to be sustainable and not wasteful, just to make a few more dollars. I'm still finding my voice in the sustainable conversation and I hope to have a louder statement as I learn more about it. But it's funny, I was having a conversation with my good friend NEZ and I told him that out of all the brands we obsessed with and purchased over the years, my closet is mainly Ralph, Carhartt, some vintage, and my own samples. Everything else was sold off or donated. So, Timelessness I think is what I want to achieve. It's a tall task, but a noble one nonetheless.
What role has luck (good luck or bad luck) played in your life and business?
Luck is the universe's way of telling you you're on the right path. There's this story about a man who was promised a fertile plot of land on top of a hill. He was told to go to this hill and build himself a home and start a family. This was going to be his legacy. After traveling the long road, the man finally gets to the hill. He sees that the grass is green, the trees are tall, and there's fresh water everywhere. But there was a problem, on top of the hill he sees that there's a massive boulder. It's so big that it completely prevents him from building his home and cultivating the land. But the land was promised to him, it's his destiny. So he begins everyday to battle with this bolder. Pushing it, shoving it, kicking it, but it won't move.
Day after day, week after week, this man is using all of his energy and might to remove this bolder, but it won't move. On the day he was finally going to give up and return home as a failure, he sees an old man walking down the road. He shouts to the old man "please come help me move this rock!" But the old man is too weak. Instead, he offers him the tools that he has in his cart. "I'm too old to help you, but maybe these tools will be of use". The man takes the tools and begins to chisel away at the rock, and soon enough he breaks the boulder down and uses it as the foundation for his home. He then takes those same tools and cultivates the land, growing crops and building shelter. The bolder wasn't there to embarrass him, mock him, or prevent him from being successful, it was meant to prepare him for what was to come.
Sometimes obstacles (bad luck) are put in our way to build us up and strengthen us, so when the right tools come along (good luck) we are ready to use them accordingly.
Contact Info:

Image Credit:
Sasha Douglas Nares, Madeleine Dalla
Suggest a story: VoyageLA is built on recommendations from the community; it's how we uncover hidden gems, so if you or someone you know deserves recognition please let us know here.