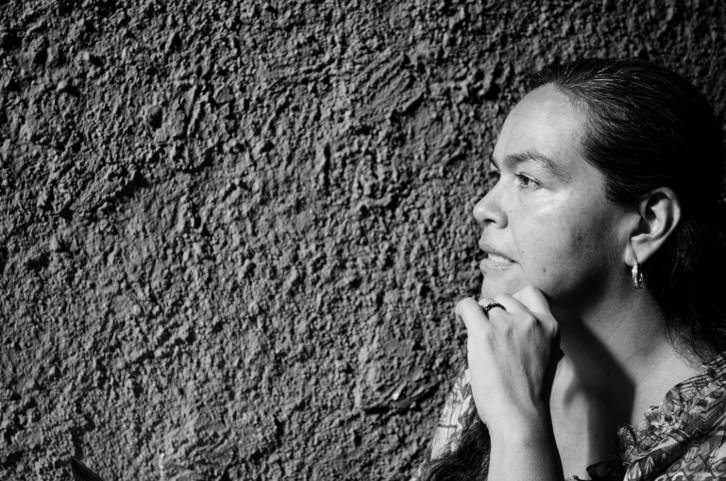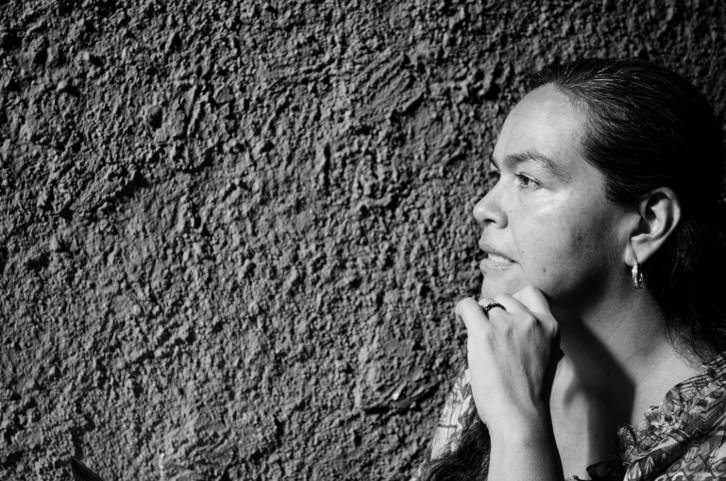 Today we'd like to introduce you to Bobbie Becerra.
Bobbie, can you briefly walk us through your story – how you started and how you got to where you are today.
I was born and raised here in Los Angeles. My family struggled in a lot of ways when I was growing up, including many years of living in abuse. Though I was well into my adulthood before I was able to create a safe life, I started working on my own healing when I was in my teens. I read articles, talked to people about social attitudes, and reconsidered my own way of thinking through personal therapy.
In my work toward healing, I've talked with a number of people and found that while some societal attitudes have changed over the years, there is still a lot of work to do. We've somewhat changed the script by now acknowledging that it is never the victim's fault, but there seems to be this lingering question that still holds a sense judgment against the victim: "Maybe you didn't have a choice as a child, but as an adult why not just leave?"
I've been asked this countless times over the years and always struggled to find a way to provide a thorough answer to what many consider a very simple question. In 2016, I made the decision to take the time to provide my own answer, no matter how many words I needed. This effort resulted in the publication of my memoir, Learning to Take It: How I Grew to Accept Abuse (available on Amazon and other retailers).
(Amazon LINK: https://www.amazon.com/dp/1537543644/ref=cm_sw_r_fa_awdo_t1_t–6xb25JB8XE)
When I made the decision to publish it, I knew it was an important move in my own healing. I also hoped that it would give a voice to other survivors and provide context for those who want to understand what some survivors deal with but may not have any personal experience with abuse. Once it was published and I started speaking about it publicly, I was moved by the responses I got from some of the readers.
I had people come up to me and tell me that the book helped them talk about their own abuse or gave them a deeper sense of compassion for someone they loved who was a survivor. I quickly understood that it was time for me to focus more attention on this work. Now, I lend my voice to continue breaking the silence around abuse, and the damage survivors deal with long after the incidents have passed.
Overall, has it been relatively smooth? If not, what were some of the struggles along the way?
Real change always includes struggle. The nature of this work requires me to constantly look at my own way of thinking and stay true to the main goal of personal healing and social change. It can be difficult confronting attitudes that perpetuate abusive behaviors or being asked to explain some of my decisions to share about my life.
The most difficult part, however, is recognizing how much work has to be done and how much resistance still exists. It is such a sensitive topic that people often look for a quick answer or just want to move on and ignore it. Unfortunately, the reality is that the only way to truly heal from the damage is to get into it – acknowledge it and rebuild. Ignoring only buries the wound, it doesn't heal it.
Though, I think we are in a growth period when it comes to addressing the effects of trauma from abuse and other types of adverse experiences. We've heard professionals in psychology talk about it for years. Now, the discussion is growing in the medical community. Dr. Nadine Burke Harris, who sees the toxic stress from adversity as one of the most critical health issues to address, has just been named California's first Surgeon General. This is a significant move toward breaking the silence around the effects of abuse and other adversities.
(Chronicle of Social Change Surgeon General article link https://chronicleofsocialchange.org/child-trauma-2/california-governor-names-nadine-burke-harris-as-states-first-ever-surgeon-general)
We'd love to hear more about what you do.
I am an Author | Speaker | Storyteller working toward social change.
My primary focus is breaking the silence about the long-term effects of abuse. I share openly about my own experiences to build an understanding of what happens beyond the event. I speak with survivors, social workers, students, and any organizations wanting to expand on this discussion. I also welcome opportunities to speak with those who may not have any personal experience with abuse. Those who have not been affected may never be faced with the need to reconsider their opinions of survivors or if people should "get over it."
If we are going change attitudes of the general public, we need to make efforts to engage everyone, not just those directly affected. I think one of the things I bring is a sense of balance in discussing my experiences. Though I do speak to some specific events, I don't focus on what might be considered "right" or "wrong" but more about the reality of being a child navigating through years of abuse from multiple perpetrators. I try to link what looks like self-defeating behaviors in adults to what was learned in an abusive life using some of my own behaviors and experiences as examples.
In expanding the discussion beyond the details of the incidents, I attempt to show how the damage continues well past the abusive acts and the work to walk away from a life of abuse involves far more than leaving any one individual abuser. My overall goal is to break down communication barriers and invite an open dialog to move toward a greater sense of healing and compassion on both personal and societal levels.
If you had to go back in time and start over, would you have done anything differently?
Things haven't always been easy, but I don't know that I would change any decisions I've made or done anything differently. I have been fortunate to have support from so many people on this journey! It is not always easy for my friends and family to read my work or hear me speak publicly about abuse, but they know the importance of breaking the secrecy and building a greater sense of understanding in the world we live in. Loved ones have supported me in ways as simple as listening to my ideas and as broad as coordinating events – they have been amazing!
I am also grateful to the L.A. storytelling community for giving me a number of opportunities to tell stories that can have a real social impact. I use these opportunities to talk about experiences of abuse recovery, dealing with impacts of suicide and mental illness, and other social issues. I encourage everyone to check out some of the local shows – they offer a great way to meet some interesting people and prompt discussion.
My first storytelling experience was with BUSted Los Angeles (produced by Scott Schultz) where I shared a story about protecting a girl from a potential predator and recently told a story at Shoot 'em Up! (produced by Gary Buchler and Monte LaMonte) that dealt with confronting racism in a social setting.
Contact Info:
Image Credit:
Joshua "Jaz" Newborn – JKNewborn.com, Bobbie Becerra, BUSted Los Angeles, Ivan Medina
Getting in touch: VoyageLA is built on recommendations from the community; it's how we uncover hidden gems, so if you know someone who deserves recognition please let us know here.