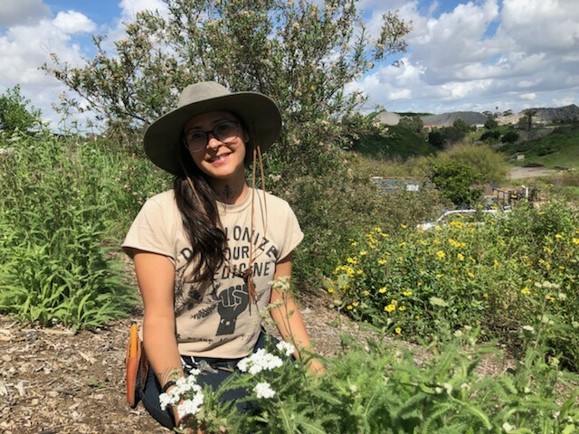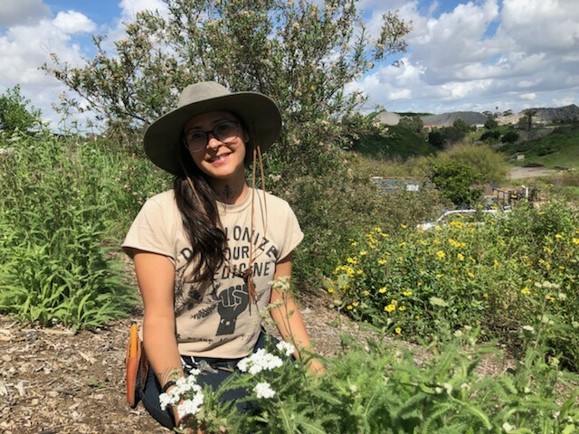 Today we'd like to introduce you to Blanca Diaz and Mama Maiz.
Blanca and Mama, let's start with your story. We'd love to hear how you got started and how the journey has been so far.
As a child, I always remember being surrounded by plants, we had maiz, sugarcane, fruit trees and herbs that were used for different ailments in our home. An appreciation for nature was always what brought us joy as a family. As years passed many challenges came and the need to survive meant this connection was left in the wind. Somewhere in my early 20's, I found myself in need to return to this place. I was in a place of much pain physically and spiritually.

I was
directed to a curandera and there is where I found my connection to plants once again. Through this journey, I found myself with elders and teachers that would (re)connect me to ancestral medicine, and this is where my journey back to self began. As I began to explore my relationship with plants I also found myself called to the work as a birth worker. A friend of mine directed me to a curandera, and there is where I found my connection to plants once again. Through this journey, I found myself with elders and teachers that would (re)connect me to ancestral medicine, and this is where my journey back to self began. As I began to explore my relationship with plants I also found myself called to the work as a birth worker. The past three years my 
birth work has transitioned, prioritizing my birth work to those I feel a deep connection with while my work is focusing more on loss, miscarriage, abortion, and death support. All of my services combine herbs, ancestral knowledge, traditions, and earth.
The past three years, I have been co-facilitating workshops and training for Doulas of Color in Long Beach as the co-creatrix of the collective Birthworkers of Color. All of my services include building a relationship with our plant and fungal ancestors to return folks to themselves through healing and understanding the bodies reaction to stress and historical trauma. I also serve my community as an organizer where I host classes and workshops in so-called Long Beach, Tongva Territory at our autonomous community space Flora y Tierra.
This space prioritizes QTBIPOC and provides a brave and save space for folks to come and gather in community to heal, build skills, reclaim traditions and find support through community events. In this space is where I hold my one on one consultations for those in need of support, I assist with different physical and spiritual needs while providing herbs and traditional rituals that may assist with healing trauma stored in the body.
I as an individual who has been guided by elders and have practiced the medicine to reclaimed my center/womb space after a sexual assault now hold space for others to do the same.  My work is rooted and instructed by the wisdom of my elders and teachers who hold traditions of curanderismo and herbal medicine. My intention when sharing with community is to walk beside those who are looking to reclaim their traditional knowledge in a time of appropriation and commodification of indigenous knowledge.
In a time where trans, queer, black and indigenous folks are being threatened by hate and racism I only hope to empower those that I sit with by reminding them of their connection to earth and ancestors.
Has it been a smooth road?
Healing is never easy, at times it leaves you raw and feeling alone. It is never easy to sit with your angry, welcome it, learn from it and to release it. To sit with the stories of historical trauma, to be so open to healing means all the emotions come at once but once you begin to do the work you see how much relief can come to the body and mind and in turn you begin to build healthier relationships with self and those around you it be by setting healthy boundaries and welcoming constructive and uplifting relationships.
My journey will be one of healing til my last days, I have committed myself to break the cycles of abuse, addiction, survival, the genetic memory within me that stores the coding of colonization, pain, erasure, and prosecution and yes resilience and magic will shift for the next generation to come. Once we are able to understand the stories of our ancestors and the trauma that many have endured under the hands of colonization, Catholicism, patriarchy and so on you are in a sense given permission to let the pain go and bask in the resilience of your ancestors while you challenge the ways colonization, patriarchy, and white supremacy exist today.
Many of us don't know our direct line and stories of our family members, many of them were lost to the fires and buried in the earth to protect, but today we are the ones tending to the fires and venturing into the earth to reclaim what has been silenced for over 500 years. This work can take a toll on the body, and not all of us have the privilege or capacity to do this work. I can only encourage those to sit with us in the community as we explore the different ways we can tend to the earth, ourselves, loved ones and community.
We'd love to hear more about what you do.
Mama Maiz is a service I provide to those looking for a space to come and heal through the connection with plants, traditions and reclaiming self. I provide services to QTBIPOC who would like to learn how to build relationships with plants by making herbal medicine and incorporating plants in rituals so that they may care for themselves and loved ones. I share many different series throughout the year where folks come and learn how to prepare herbal medicine in my Cura series, understand historical trauma and reclaiming of center/womb space in my Queering Womb Care series.
As a birth worker and herbalist, many spaces were not inclusive. As a queer person of color, I felt the need to bring this space to Long Beach. Many healing spaces can be cis-woman centered, and this was not a space that I was called to heal in. So I began creating spaces that I needed to heal, spaces where queer, femme, trans, gender non-binary folks could come knowing they would not be judged for their gender expression or existence. Flora y Tierra is this space, we host QTPOC healing circles and uplift the voices of our QTBIPOC community through different events.
How do you think the industry will change over the next decade?
I hope to see more indigenous, black and communities of color being valued for the work we do as herbalist, healers, organizers and birth workers. We still today are fighting against the appropriation of our ancestral traditions which have been stolen and watered down. We are building resilience and power within our communities and with the work we are all doing I hope to see abundance and acknowledgement within the next decade. With this movement we will see an appreciation towards our ancestors, generations to come and to the earth and all life. Some may call this unrealistic but with all the violence and hate of today it's nice to see and continue to see our communities thriving today and in the decades to come.
Contact Info:
Address: 811 E 7th St. Long Beach CA 90813
Website: 

Mama

 

Maiz

Phone: 5623554516
Email: mamamaizservices@gmail.com
Instagram: @mama_maiz
Getting in touch: VoyageLA is built on recommendations from the community; it's how we uncover hidden gems, so if you know someone who deserves recognition please let us know here.