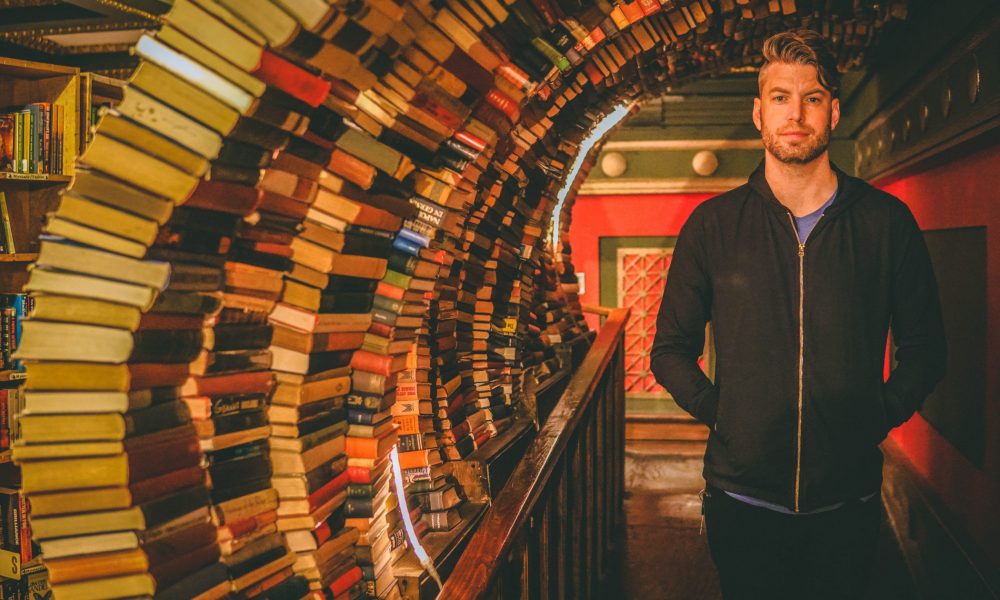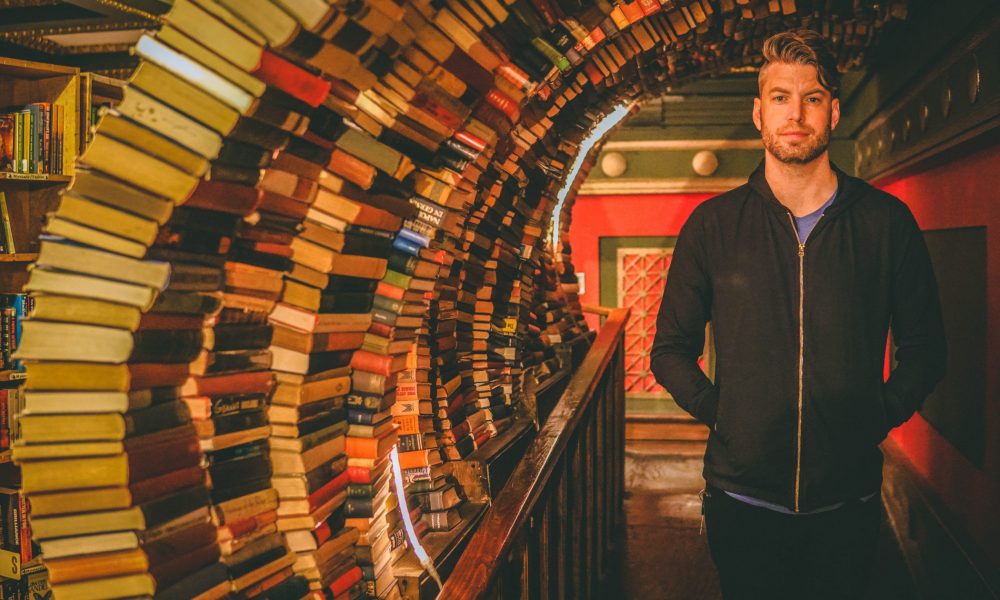 Today we'd like to introduce you to Billy Ray.
Billy was born and raised in Europe due to the fact that his father was an officer in the United States Military. Those years shaped Billy Ray as a bartender. When he got his first shot to work behind the sticks in London he shined. In London, Billy was mentored by Charlie Hume who taught Billy the most important lesson, "no one ever comes to a bar for a drink. They come for an experience." After two years in London, Billy cut his teeth at bars all over the United States, from high volume nightclubs and fine dining restaurants to neighborhood taverns, wine bars, and craft cocktail bars. Billy ran cocktail programs for Kendall's Brasserie and Nick and Stef's, two of the Patina Restaurant Group's top bars in Los Angeles.
In 2011, Billy started to be hired out for private events as well as creating drinks for some of Hollywood's hottest parties as well as The Sundance Film Festival ware Billy's drinks become a must do while in Park City. While doing these amazing events, Billy was hired out by ESE Lifestyle, one of the top event production companies in the United States. In 2012, Billy met Jeff Laub and the boys from Blind Barber and helped them launch the award-winning barbershop speakeasy in Los Angeles. Billy and Blind Barber redefined the cocktail cloture of what a speakeasy can be. After BBLA, Billy was offered the Master Mixologist for Ciroc Vodka, where he created a seasonal drink for 2012 and 2013 worldwide champions. Billy founded 13-Stitches, a consulting company with a strong focus on bar programs and events. Billy has done over ten bar programs in LA. Everything from the arcade bar 82 to Adults Only. In 2014, Billy was asked by the Brown Family at Brown Forman if he would be the first Brand Ambassador for Woodford Reserve and Old Forester. Billy spent two years on the road connecting to bartenders and trade and sharing his love for our national spirit Bourbon.
Working behind the stick for 15 years, Billy Ray wanted to create a line of mixers that were made for bartenders. Mixers that allowed the spirit to shine and to be the perfect wingman. With so many bars still using sodas products with high fructose corn syrup, mixwell is the opposite. With natural cane sugar and organic agave, Mixwell is pushing forward. Teaming up with XO Mixwell is the first resealable soda in the US to hold carbonation after it has been open. "As bartenders, we have a social and moral responsibility for waste. Mixwell gives you the perfect three servings. At the same time, by using a can we have lowered our carbon footprint and 80% of the mixwell can is recyclable aluminum." Mixwell also is changing the way we look at business in our industry by giving 1% of all of it sales to The Billy Ray Grant. A grant that is set up to help bartenders that struggle with alcohol and drug addiction as well as depression and suicide. Billy Ray truly believes that the world is a better place when you mixwell.
Overall, has it been relatively smooth? If not, what were some of the struggles along the way?
I started bartending at 17 years of age in London in 1997. I was on the front lines of the cocktail revelation in LA.
There were more struggles in the last 20 years than I care to remember. But the most obvious struggle for me is my addiction to alcohol. We are celebrated for the worst parts of each other in this industry. It got to the point where I felt I could not go on living this way so I tried to end my life. The truth is I got too drunk and that was the first and only time drinking saved my life. Before I keep talking, I want to just say that I do not believe in temperance and I don't think that if you drink you're a drunk. Every day is a struggle to be sober in this industry, not because I think I am going to drink but because of the stigma and discrimination towards people who do drink for reasons of religion or for health and overall wellness.
Just last week, there was a Facebook post about "Can someone sober be a brand ambassador." The responses to this post by people that work for brands brought tears to my eyes and brought me to my knees. I was just reading these post thinking "Because I don't drink that disqualifies my experience and skill set?" I felt thrown away. This industry is the only industry in the world that if you decided to stop drinking you might lose everything. I was celbrated for my life style. I was 80 lbs. overweight, throwing up blood, and covered in rashes and my phone never stopped ringing. I had some many friends and so much work. Once I stoped drinking, I lost all those friends and I can not even get interviews for jobs in our industry. I can only speak for what I have experienced. I know there are other people in this industry who don't drink and have had a different experience, so I can only speak to what has happened to me. The truth is I am running out of a fight to stay in this industry.
Mixwell – what should we know? What do you guys do best? What sets you apart from the competition?
About:
Let's talk Mixwell. I am the founder and of Mixwell Sodas. I was talking to a friend who was a regular and he asked me what was next for me. I told him about my frustration with the choices of Sodas on the market for mixing. I told him I was going to make sodas and offer a different choice. That friend was Jens Stolken one of the founding partners at Mixwell. I wanted to create a soda that was a better wingman to the spirit and at the same time adding a spine to the drink. Meaning to hold up from start to finish. So, I created a young ginger ale, a dandelion tonic and a grapefruit soda in my little kitchen in West Hollywood. All the flavors are inspired by my home in LA. We wanted to create a brand that had a bigger vision, and that was "the world is a better place when you mix well." We seem to all get along when we are in a bar you see. There is every race, religion, and sex. Yet we all seem to be open to who everyone is. So, the idea is that starts in the bar or at home with someone than the guest takes that into the world. I feel right now the message of the world is a better place when you mix well is needed more than ever. And at the start of 2018, we launched our 4th SKU the soda water. This soda water took 3 years to lock down, and to this day was one of the hardest things I have ever made. We are with Southern Glazer in California and Nevada and we can be found on the bars at some of your favorite cocktail bars as well as the shelves at Target. When you think of this all starting out of a little kitchen in West Hollywood 3 years ago, Target is way beyond our wildest dreams.
What I am most Proud of as a Company:
As a company, I am most proud of how resilient we are. We are small and roll all the money we make back into our brand for things like production. All the partners have full-time jobs and I have had 2-3 jobs most the time. This has allowed us not to have to cut corners when it comes to quilty. People never get to see what it really look like to have a brand. The times my partners don't see their kids, or the times I had to go to Starbucks to use their internet because my power was turned off because I could not pay the bill. But, when you see a bartender make a gin and tonic using mixwell for someone on a first date, it is all worth it. All the hard times were worth it for that moment. I will never forget the first time I saw mixwell on the shelves at the target in West Hollywood. I just started crying, because I use to walk around that target when I was working on the flavors and need to get out of the apartment. I never thought that one day it would be at Target.
What Sets Us Apart From Others?
We are as real as it gets. If I asked you the name of who made the sodas of our other competitors you could not tell me because they were made in a lab. Mixwell was made in a kitchen by someone with two first names. Other brands have CEO's, boardrooms, and sales teams. We had bartenders, creatives, an Uber driver, and a dog named Darby. I created sodas from the standpoint of a bartender. We created a brand that does not hold its roots in old heritage. Mixwell is about making the world better place. It is our job to leave this world in a better place than we found it.
What is "success" or "successful" for you?
I think success is not defined by numbers. For me, success is the good times, the bad times, and the few we cant mention. It is about all the little things day in and day out. It is about doing the right thing even when the write things are the hardest thing to do. Success is getting out of bed when you have nothing in the tank and you feel like life has given up on you, yet you keep moving forward. I once heard a story about Bob Fosse. I heard they once asked him how it felt to be an overnight success. He said, " it only took me 30 years of hard work to become an overnight success."
Pricing:
If you are at a Target it is $1.99 per can
Contact Info:
Address: 1122 n Formosa Ave
#7
Website: www.pleasemixwell.com
Email: billy.ray@pleasemixwell.com
Instagram: Mixwell
Facebook: Mixwell
Twitter: Mixwell
Yelp: Mixwell
Other: Mixwell
Getting in touch: VoyageLA is built on recommendations from the community; it's how we uncover hidden gems, so if you know someone who deserves recognition please let us know here.