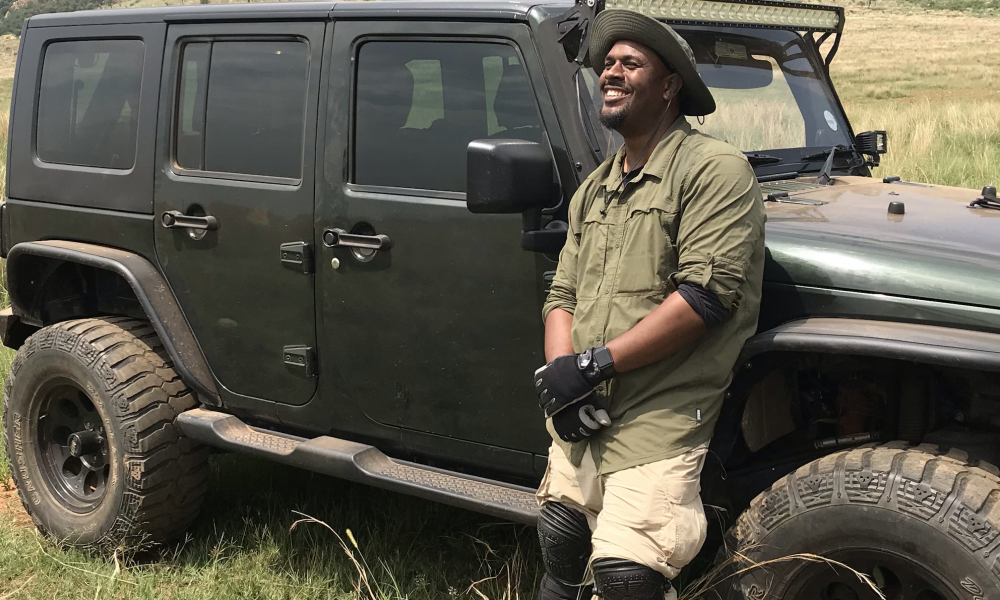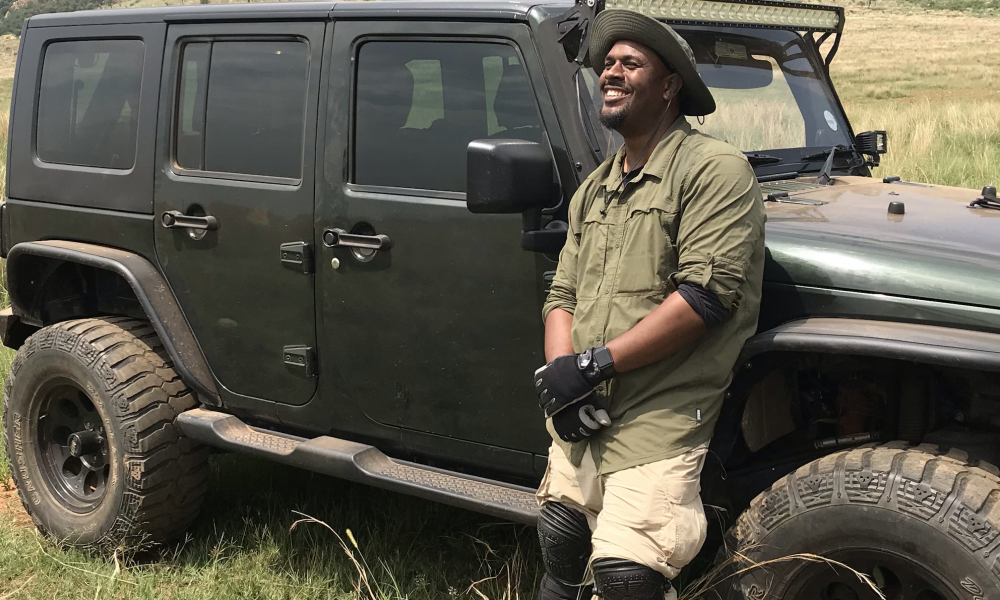 Today we'd like to introduce you to Billy Almon.
Billy, can you briefly walk us through your story – how you started and how you got to where you are today.
First, let's start with a question I get a lot these days: "What is an astrobiofuturist?"
It's a term I've created to describe my work, which sits at the intersection of astrobiology, biomimicry, and futurism. As astrobiofuturist, I help people explore solutions that can improve the human condition for those of us presently on earth and those of us who will travel amongst the stars in the future.
The genesis of astrobiofuturism for me is rooted in the experience I had in New Orleans after Hurricane Katrina (which struck the Gulf Coast in 2005.) As Black man and a designer, seeing the devastation first-hand (as a disaster response volunteer) impacted how I see the needs of a community. Being there completely transformed how I believe materials, structures, and systems should be designed and led me to practicing biomimicry as a design principle. Biomimicry is a practice where designers look to nature and living beings, such as animals or plants, for inspiration on how to design sustainably and efficiently. Biomimetic designs are already all around us, by may not be apparent at first glance. For example, Velcro – the grippy material we use in clothes – is based on the burdock plant and the way it sticks to soft fabric. Speedo created it's award-winning swimsuit design on shark skin to give swimmers an edge in the water and reduce drag.
My belief in biomimicry, turning to nature for design inspiration, has been a guiding light in my professional trajectory, from the projects I've gravitated towards at Walt Disney Imagineering to landing a nature show on Animal Planet. (I'd love to produce more shows if anybody at a tv network is reading this.)
Being the father a 5-year-old and a newborn, my interest in the future feels urgent. The more I study about what their world is going to look like a few decades, the more I understand how space exploration and the need to engineer restorative biological processes are going to be key to their world's survival. Astrobiofuturism is all about understanding what those restorative processes should look like and what space-based solutions we should be developing today.
Right now, I'm developing a series of talks and workshops around astrobiofuturism as a way great way to get young students interested in science and engineering their own future. If you're interested in having me speak at your conference or your school, reach out to me at billyalmon.com
Overall, has it been relatively smooth? If not, what were some of the struggles along the way?
The biggest challenge I've had is being confident that just because I haven't seen it done before doesn't mean it's not possible. The "it" changes all of the time, but as I bring what's in my mind to fruition, I'm finding that every vision I've pursued has been worth enduring a grueling, messy creative process – even if the result is different than what I originally expected; and more often than not– it's even better.
Please tell us about yourself.
I aim to speak to and inspire the next generation of inventors, designers, scientists and engineers, showing them how to design the future they wish to see. I deliver keynotes and workshops at conferences and schools around the country. This year, I've had the opportunity to speak at all kinds of educational institutions, from Harvard University in Boston to high school students in Texas.
Next year, I'll have the opportunity to virtually teach an association of teachers my "Worldbuilding in the Classroom" workshop. Building on my experience in theme park design, the workshop will guide teachers in turning their classrooms into immersive experiences that (1.) captivate the curiosity of their students and (2.) make students the heroes of their own learning experiences. I hope to deliver that workshop around the country; I think students really need and want their educators to understand their mind and lead them through an educational experience that cultivates their imagination.
I'm also developing a series of digital media to talk more about astrobiofuturism and educate leaders on we can create a sustainable, self-restorative future for the next generation of life, whether it's here on earth or on another planet.
Any shoutouts? Who else deserves credit in this story – who has played a meaningful role?
Hands down, my wife (Gabriele Almon) and my co-host on Animal Planet (Bradley Trevor Greive). The thing I appreciate about Bradley is his honest mentorship. Over the decade that I've known him, he's never guided me wrong in navigating the entertainment industry and being on television. Because of his consistent honesty and constructive criticism, I trust his encouragement.
If there's anyone who's ambition, drive, and confidence I've tried to emulate, it's been wife's. She's the first self-actualized person I've ever met and seeing her accomplish her goals made me realize that I could accomplish mine.
Contact Info:
Suggest a story: VoyageLA is built on recommendations from the community; it's how we uncover hidden gems, so if you or someone you know deserves recognition please let us know here.