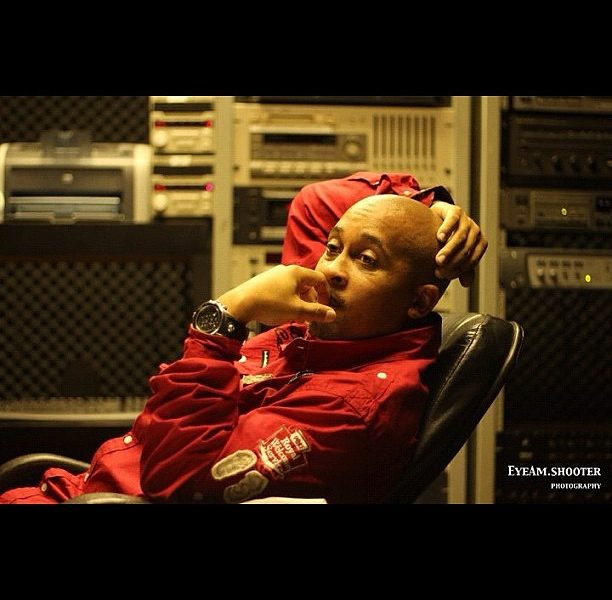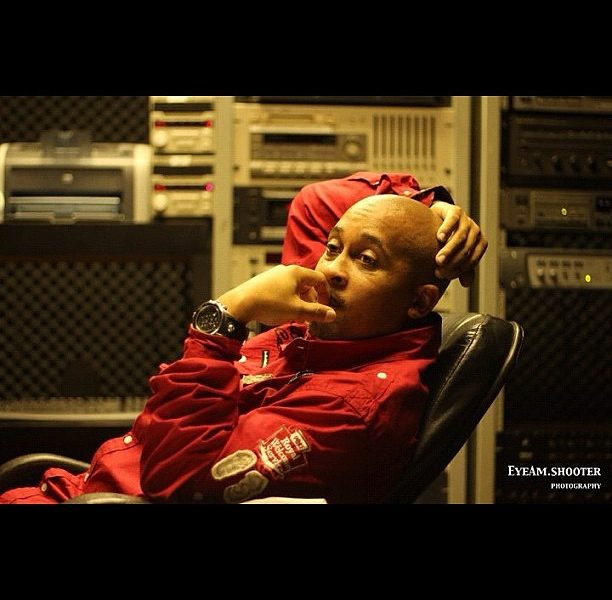 Today we'd like to introduce you to Bigg Pwee.
As a half Black and Filipino popular Los Angeles DJ. Bigg P-Wee has worked his way up from a street team intern, to one of LA's top radio personalities, becoming a major force in the music industry. Well, Bigg P-wee's current success didn't come easy. It had a lot of hustle and grind to it. While graduating from University High School, he started college at Santa Monica Community College as a part-time broadcasting radio student who graduated with his AA in Communications. In September of 1994, at the age of 19, he scored an internship in the Community Actions Department at KKBT – The Beat. P-wee put in hours of work as an intern in hopes of getting his foot in the door. "I didn't realize it was going to be this hard getting in the door," says P-wee.
In October of 1995, he moved his internship over to the Promotions Department at KKBT- The Beat. After spending two successful years on the Street Team doing community and promotional events, Bigg P-wee received a job opportunity working at Motown Records as an assistant to the West Coast Promotions Director. P-wee had a chance to see both sides of Radio and the Record industry. P-wee wanted to try something new and went up north to San Francisco KMEL 106.1. After six months, he came back home to KKBT – The Beat to hit the streets. Then, in August 2002, he moved on to be a part-time On-Air Personality which didn't last long. He became one of the Co-hosts of the… # 1-morning show in LA "The Steve Harvey Morning Show." P-wee earned his reputation on the morning show as a young record breaker…a segment where new exclusive music is heard first on Freedom Fridays where Steve and P-wee would battle each other with new and old school music. In November of 2004, he started at 93.5 KDAY FM for seven years P-wee continues to hit the airwaves bridging the gap between "Hip Hop Today and Back in the Day." Now, you can catch Bigg P-wee every Thursday 6a-8a on Tha Spin Room at Dash Radio with his crew Big Lez, J-Tasha and DJ Ron C just click on Dash Talk X. Plus, don't be surprised to see P-wee hosting some of your favorite concerts.
Has it been a smooth road?
In the beginning, the road was really rocky. One of the hardest things is just getting your foot in the door. You're looking for that one person to take a chance on you but the rejection in this business is real. The biggest struggles of being in the entertainment business is getting in and staying in. As we all know, this business changes extremely fast and you will need the will and mental strength to sustain it.
What else should we know?
I specialize in entertainment. I'm on your radio playing all your favorite songs along with hooking you up with tickets to the hottest show in the South-land. Tha Spin Room is a two-hour weekly lifestyle radio show on Dash Radio click on Dash Talk X every Thursday 6a-8a. The show consists of fashion, travel, entertainment news, health & wellness and exclusive celebrity interviews. Tha Spin Room will highlight special guest DJs that will play music from the late '80s, '90s and 2000. With their industry relationships, Bigg Pwee, Big Lez, DJ Ron C and J'Tasha will bridge-the-gap by featuring legendary old school artists while introducing artists who are making waves worldwide. Tha Spin Room's goal is to "edutain" & integrate Hip Hop today and back in the day, which will allow individuals from all over the world to receive the best content and exposure to artists and influencers who are culture creators of the urban & pop experience.
Contact Info:
Suggest a story: VoyageLA is built on recommendations from the community; it's how we uncover hidden gems, so if you or someone you know deserves recognition please let us know here.