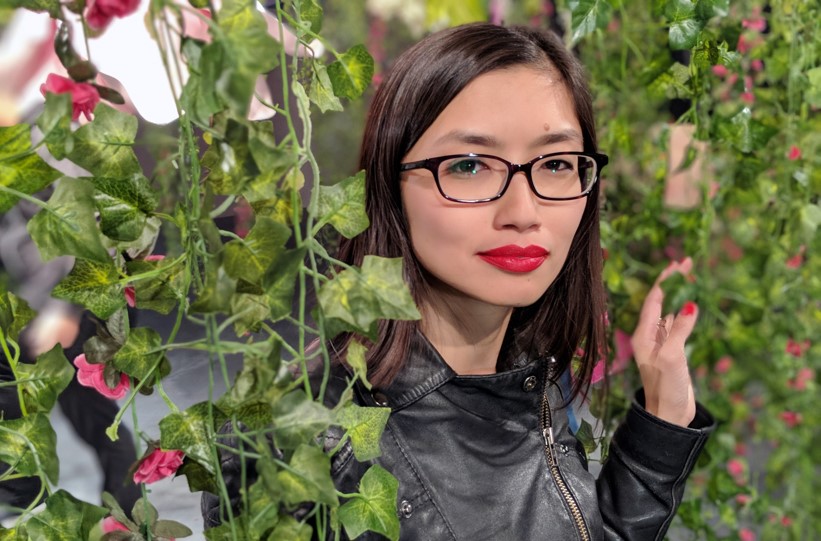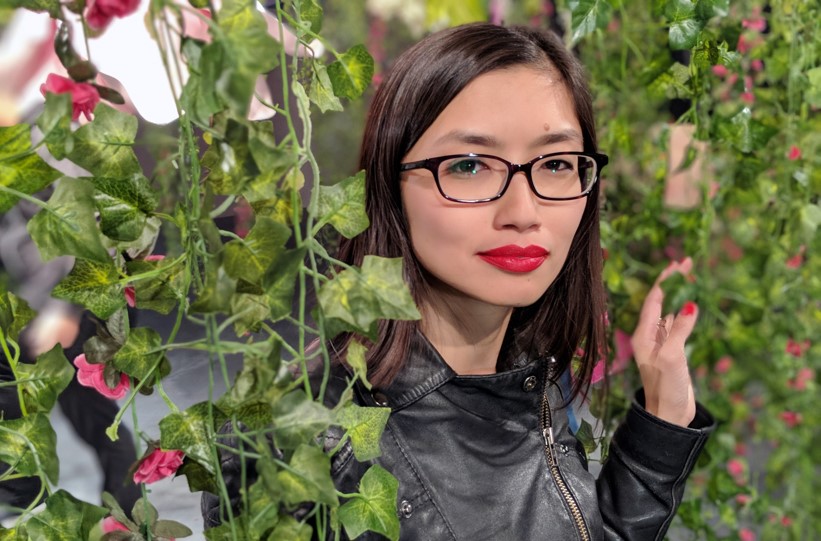 Today we'd like to introduce you to Bích Ngọc Cao.
Bích Ngọc, please share your story with us. How did you get to where you are today?
I believe in public service and the life-changing power of music. This through line has been a guide for my colorful career that spans multiple fields. I've worked in technology, music, philanthropy, politics, and media, all centered around the concept of community building. My personal expertise is digital marketing and brand building.
My career took off immediately after college when I met MySpace Tom on MySpace in its early days — remember everyone's first friend on the site? He's a very real and wonderful person named Tom Anderson. We became actual friends, and whenever we hung out, I gave him advice on what I wanted to see on the social network. He asked me to join the company, which at the time was only a few dozen people so that I could help implement the ideas myself. It was the perfect job out of college because though my role lacked structure, I was given an immense amount of freedom to experiment, learn, fail and win. I worked on a wide variety of projects, from marketing to editorial to product and more: I was part of the team that produced and launched MySpace Music, and I got to be the inaugural music editor who chose the bands featured on the homepage of the site. My colleague Nate Auerbach and I launched an annual concert series called Rock for Darfur to benefit the victims of genocide in Sudan because our CEO Chris DeWolfe encouraged us to work on causes important to us. I booked the very first MySpace Secret Show, which was an epic concert series that my colleague Isac Walter ran for years after I left the company. It was a wild time, and we went from having about a million members when I joined the company to being the #1 website in the world when I left.
After MySpace, I joined Bobby Shriver and Bono to co-found and launch (RED), a unique product partnership amongst global brands such as Apple, Gap, Converse, and American Express. The basic idea was that people are already shopping for things that they want, so why not give them choices that cost the same as other products, with some of the company profits going toward a good cause? It seems normal now to see people carrying around red iPhones that fight AIDS, but at the time some people told us it would never work because it had never been done before. My job was to build an online and offline community of people who bought (RED) products and helped us spread the word about our cause. We owe a lot of thanks to Steve Jobs for signing with (RED), as Apple has been the biggest donor to the Global Fund over the years. As of December 2018, (RED) has generated $600 million for the Global Fund, to prevent and treat HIV/AIDS.
I learned so much from those first two jobs, and the top lessons are what I've taken with me throughout my career:
• Lean into risks, because the most interesting ideas can be the scariest and most rewarding at the same time.
• It's okay to fail if you can learn from your mistakes and do better next time.
• Surround yourself with people who are looking out for the greater good instead of themselves.
• Find and nurture your relationships with mentors who can teach you how to be a better person.
• Be kind.
We're always bombarded by how great it is to pursue your passion, etc – but we've spoken with enough people to know that it's not always easy. Overall, would you say things have been easy for you?
I think life is boring if it's a smooth road, and my ambitions often outweigh the reality of what I can possibly achieve.
In high school, while most seniors were preparing for prom and graduation, I sued the state of California and governor in a landmark civil rights case called Williams v California.
I grew up poor, and education was the key to my success. But I didn't get to go to the best schools, so I fought for a better education. I went to a sorely neglected high school in the San Gabriel Valley named Mark Keppel — it had not been renovated since it was built in 1939 when it was a project of the Public Works Administration during the Great Depression. We were encountering orange water coming out of our faucets, economics books that hadn't been updated since the 1970s, and ceiling tiles falling down on students as they played basketball in the gym. I was the editor of the school paper, and we had been writing about these problems for years. I had also been clipping stories from local newspapers about our school's neglect as well.
When my microbiology teacher told our class that the ACLU was looking for students to sue the state of California because we were not being provided our right to a basic education, I asked for more information. It turned out the ACLU had already built their case in northern California, with the namesake of the case being Eli Williams, and they were looking for kids in Southern California to join so that they could create a statewide class action lawsuit.
Most of the kids on the case were really young, and their parents signed onto the case for them. I had just turned 18 before our filing, so I didn't tell my parents and filed for myself. My lawyer sent the judge a box of the newspaper clippings that I had been compiling for four years. I told my parents that I had to skip school one day, and asked my dad to drop me off at the ACLU the day that we filed. I told him I would be on the evening news and the next day's newspapers. I'm not sure what he was thinking, but he drove me to the ACLU, where I appeared at my first press conference. Because I was the oldest student on the case, the ACLU asked me to take on interviews with reporters. Our case ended up in every major newspaper and even Seventeen magazine.
The lawsuit plodded along for four years, slowed down by the fact that the governor counter-sued every school district of every student involved in the case (we got that thrown out), and then he got recalled by angry Californians over unrelated issues (which I thought was unfair).
I was a college senior by the time we settled with the new governor, Arnold Schwarzenegger. We won nearly a billion dollars going toward neglected public schools, as well as legislative reforms for students to have clean, safe and functional schools. While I personally didn't get to reap the rewards of our lawsuit, I am proud that we were able to make a difference for other students.
So, as you know, we're impressed with Define American and Los Angeles Public Library – tell our readers more, for example, what you're most proud of as a company and what sets you apart from others.
These days I serve as COO at Define American, a national nonprofit culture change organization that uses the power of storytelling to fight injustice and anti-immigrant hate. Our organization was founded by Pulitzer Prize-winning journalist Jose Antonio Vargas, who led us first into working with the news media to change how they tell stories about immigrants, helping journalists use more humanizing language and conduct factual reporting. In addition to our long history of impacting the way news media talks about immigrants, we have built a national chapters program of high school and college students who help us bring our strategy to their local communities. Every year, Define American convenes hundreds of people from all over the country and ideological spectrum, including our student leaders, to explore the future of American identity through art, culture, food, music, and more. We come together to exchange ideas, inspire each other, have uncomfortable conversations rooted in our mutual values as Americans, and define what it means to be American today. I'm proud that Fast Company named us one of the Most Innovative Companies of 2019 for our consulting work in television and film, which is an exciting and growing aspect of our team's work. We've become known as the go-to organization for writers and producers of TV and film projects when they are working on storylines about immigrants. People can learn more about our work at defineamerican.com and sign up for our updates.
I volunteer for the city of Los Angeles as the president of the Board of Library Commissioners, which is a position appointed by our mayor. My board works with our city librarian John Szabo and library staff to set big-picture goals and find innovative ways to serve the millions of patrons of our 73 libraries. During my time leading the Los Angeles Public Library, we have launched groundbreaking programs such as Career Online High School, which allows adults to earn an accredited high school diploma, and New Americans, which helps immigrants navigate the process toward citizenship. By the end of this school year, we will have distributed special Student Success library cards to every single student in the Los Angeles Unified School District — more than 600,000 students! This month, we launched a limited edition library card that features a brilliant piece of artwork by Gajin Fujita, which is not only a fun way to honor art but also brings in new patrons to our libraries. In 2015, we received the nation's highest library honor, the National Medal for Museum and Library Service, which is like the Academy Award for libraries. I am proud of the fact that Los Angeles is home to one of the nation's most forward-thinking library systems. I'm also happy that my board is 100% led by women. Our mayor's office has achieved gender parity for all of its commissions and boards, which I believe is a first in the nation for a major city.
So, what's next? Any big plans?
I always have my eyes open for the next big thing — whether it's a band that's about to break into the mainstream, a great idea that someone has to solve a major problem or a new company that's doing something risky and new. If you're doing something groundbreaking, DM me.
Contact Info:
Image Credit:
Joshua Wachs, Benjo Arwas, Gary Leonard, Michael Conti, Daffodil Flores
Getting in touch: VoyageLA is built on recommendations from the community; it's how we uncover hidden gems, so if you know someone who deserves recognition please let us know here.