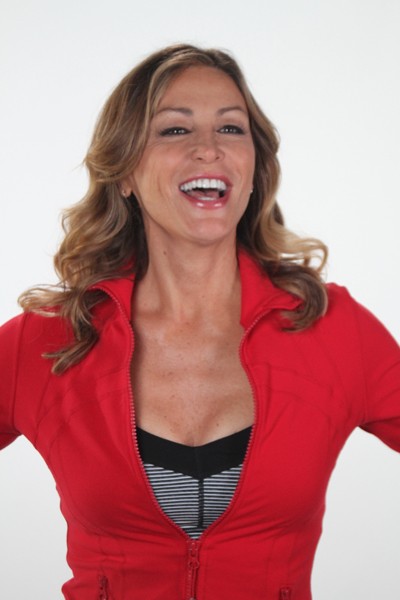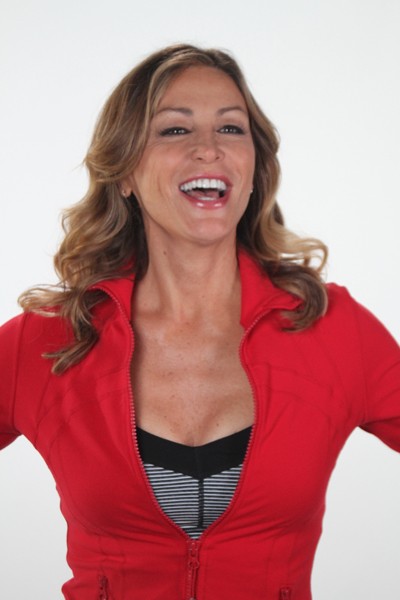 Today we'd like to introduce you to Michele McCord.  Below you'll find edited excerpts of our interview with Michele.
Can you briefly walk us through your story – how you started and how you got to where you are today.
My fitness journey as a volunteer at the YMCA, which led me to studies in Anatomy and Physiology which in turn prepared me for a successful and rewarding career in the fitness industry. I experienced firsthand the benefits of Dance, Yoga and sports from a very young age and what a huge part they have played in my mental clarity, positive outlook, self-esteem, and happiness. I like to pay that forward. I sincerely believe that happiness is a three-part program of spirit, mind and body. I have discovered great rewards sharing my passion for fitness and witnessing my amazing clients achieve their goals. I have handpicked the best movements from the three disciplines of strength training, Pilates, and yoga and created a comprehensive sequence of exercises that is safe, effective, fun!!
Has it been a smooth road?
I have been lucky to have the greatest clients and been honored to work with everyone from Film industry professionals,Surgeons, to Famous rock bands, even spent a year traveling on a world tour! Relocating to Beverly Hills from Nashville was challenging, but with faith and great people surrounding me, it all came together fairly easy! I can't forget the days of gorilla marketing putting flyers in people's mailboxes and teaching free classes to spread the word!
Let's dig a little deeper into your story.  What was the hardest time you've had?
My career in fitness has taken me places I could never have dreamed of.
It was during the global financial crisis of 2008; for lack of a better term that, "my music career was in the toilet". I had spent over a decade making a good living as a professional singer songwriter for large publishing companies such as Warner and Sony. They say the recession worst since the great depression, and that had a major trickle-down effect on record sales in Music.
That year it was a struggle to pay the mortgage, and I was facing divorce.
Just like everyone else that year, I had to tighten the belt, and humbly put one foot in front of the other to survive financially.
It was time to reinvent myself. So I asked myself, was else do I love doing?? They say "do what you love and you'll never work a day in your life" so I set my sights on a career in Fitness.
That summer I worked for the YMCA for 9$ an hour, and got my personal trainer certification through ACE. That little summer job at the "Y" was the beginning of an incredible journey.
My luck changed pretty quick in the first few months that I started working a second job at a boutique local gym. The owner trained many of the local celebrities in Nashville, and he introduced me to the band members of Lady Antebellum. They had just won 7 Grammys and were about to hit the road to promote their album.  They were shopping for a trainer/nutritionist and they asked me to join them on trial weekend run, touring in the north east. A week later I was "with the band." Yes!!! I was on the "A team", and from there whisked off on a world tour! Before I knew it, there I was in Paris, London, private jets, five star hotels, backstage on the set of Ellen, meeting Jay Leno etc.., living the dream. Yeah it sure felt like I had made it.
Alas, all good things must come to an end, and we were parted ways in 2012. It was time to rebuild from scratch.
I moved to LA freshly divorced with very little money to my name. I quickly got a job managing a gym, stayed with friends, hand delivered fliers into countless mailboxes, and taught free classes anything else I could think of.  That hard work and determination slowly began to pay off, and I started building clientele, one day at a time.
I earned my yoga certification that year and realized another dream. Once deeper into my yoga practice I started melding the disciplines of strength training and yoga together, and practicing with my clients. The best part was seeing the results with them. I have always been a fan of the Pilates method, so I also wanted to add that to the mix.
So the S.P.Y 3 N 1 program was born! It is growing and always evolving.  It's become a rewarding and successful business where I get to help other people live healthier happier lives.  I have to thank countless people but especially Dr. Edward Share, and all of my clients for their support and referrals. I'm blessed with the greatest friends and clients who have helped make what success I had possible.  They have taught me that we can all contribute to helping each other's dreams become a reality. I try to provide that service to my clients.  It takes a village. My mantra for 2016 is… Give back, Be of Service.
Pricing:
Contact Info:
Phone: (310) 923-3237
Website: www.spyfitnessla.com
Instagram: http://www.spyfitnessla.com/
Check out her work below: