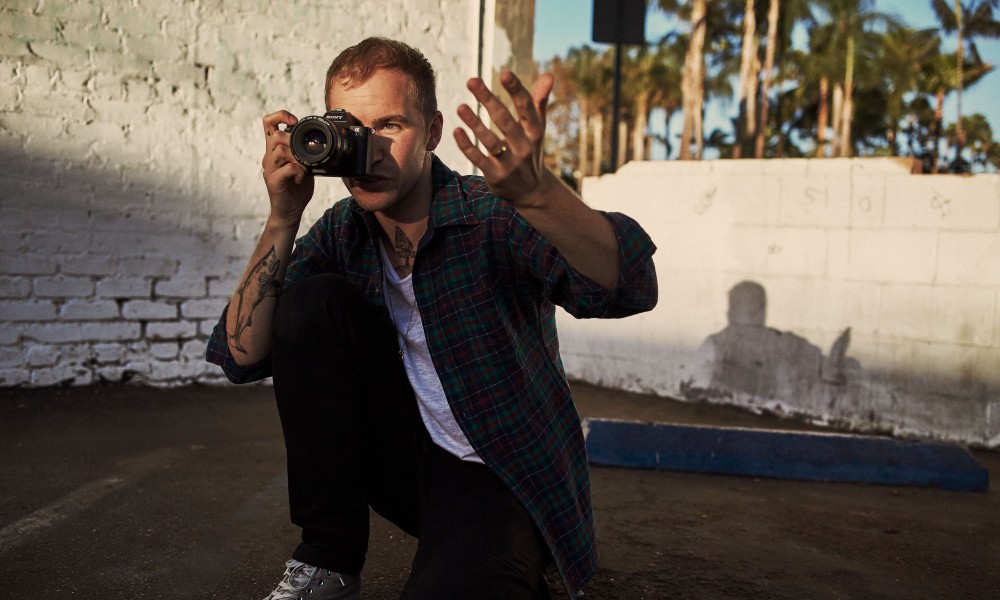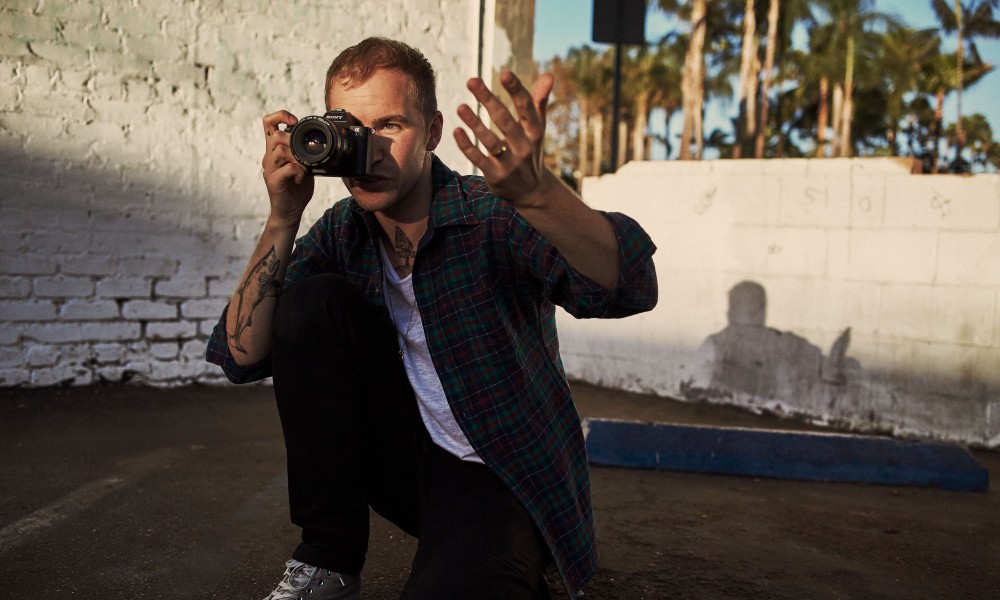 Today we'd like to introduce you to Greg Shappell.
Greg, please share your story with us. How did you get to where you are today?
I moved to LA right out of college. With a photography degree in hand, I was ready to conquer the world! Then reality slapped me in the face. Then it punched me in the gut. I had no car, no job, no money, and no connections in the industry. This city is massive and I felt completely alone and insufficient.
One rare rainy day I decided to explore Santa Monica. I was traveling down Main Street when I realized I had left my umbrella in the restaurant I just left. On my way back to retrieve it I dipped into Buffalo Exchange, a resale clothing shop (and about the only place I could afford trendy clothing). They were hiring so I thought, "What the hell". I filled out an application and went on my way.
Cut to — within 6 months of working sales at "The Buff", I weaseled my way into shooting a spread for their quarterly magazine. It was my first gig! And it gave me the confidence I needed to push forward. With a solid job under my belt, I finally had the means to do side gigs, boosting my portfolio and eventually leading me to a full-time photographer position at Kitson LA.
Now, I work steadily with Hautelook as a product photographer while maintaining a steady stream of freelance gigs in fashion, commercial, and editorial. I started up a creative content company with my partner called Skinny Empire. With Skinny we specialize in developing modern photo and video content that focuses on creating natural and organic connections with Millennials.
Has it been a smooth road?
Self-confidence.
In a massive city like this, saturated with artists, it can be a daily struggle to maintain a healthy confidence and focus.
(1) You're constantly being pitted against everyone around you. Friends come frenemies. Frenemies become foes.
(2) Most doors appear locked unless you're on the "inside" and have connections. As a Midwesterner and therefore an LA outsider I had none. Like, zero. Nada. Zilch.
(3) Clients have a difficult time looking at your individual style, rather, they want you to imitate someone else's picture they found on Pinterest and are now "so obsessed" with it. With that mindset, it becomes very difficult to harness and maintain your unique voice. The voice that brings substance to your work. The voice that separates you from the rest.
My advice? Block it out. Copycats, although successfully at first, have a short lifespan. They might take a pretty picture but they're not bringing anything new to the table. However, when you stay true to yourself you are planting a seed for something rare and exotic that will show itself when the time is right.
When you look back, can you point to a period when you wanted to quit or a period that was really frustrating?
If I thought about giving up every time I stumbled or felt intimidated I wouldn't have made it a week in Los Angeles. It's mind-over-matter out here in the wild wild west and you can't back down or shy away from an opportunity.
Many times, however, I have felt discouraged. You get moving so fast that when the work slows or the job becomes mundane you feel like you're rolling backwards. That's when I know it's time to take another leap of faith. Shake things up. Fake my way into something bigger and more dynamic than before.
One of the biggest challenges is dealing with Client feedback and direction. It's always a balancing act between my artistic pride versus the client and their pre-visualized rendering of how they think the product should turn out. So many times they come to set with this "perfect picture" imprinted on the back of their eyeballs and they measure the success of the project by how close we came to matching that vision. In my opinion, this puts a lot of limitations on our ability to create something beautiful, fresh and organic.
To get past this I have learned to manage the client's expectations from our initial engagement. If our visions don't match and the chemistry isn't right then it's okay to pass on a project. It has never been beneficial for me to force myself into someone else's mold. There are a lot of talented imitators but not many original voices.
Let's go back to the advice – is there anything else you'd like to share?
Get a job. Any job.
So many people, including myself, move out to the big city to start their artistic endeavors and expect to be handed incredible opportunities. I imagined myself shooting editorials and magazine covers within my first few years and the reality is that the industry is oozing with talent and no one is looking for you.
I spent the better part of 6 months applying to every craigslist photog gig and emailing anyone I thought might have a "connection" and then rolling up into a little ball of anxiety every night as time quickly slipped away. I was on the brink of giving up when I decided to take an ordinary retail job. I thought this was surely the end.
I applied my same drive and eagerness to this seemingly irrelevant job and within months I had forced my way into shooting spreads for their seasonal catalogue. And that was it. The clouds had parted and a path had been formed. In the most unexpected circumstances I knew that as long as I opened every door that I came across AND as long as I maintained a vigorous energy and positive attitude, I would be just fine.
I remind myself everyday that I am not above or below any job.
What are you looking forward to?
I am currently working on a coffee table book about lost pets and their owners. I have been collecting lost pet fliers since I was in the 7th grade. I alway found the desperation and panic that's poured into these fliers to be fascinating and incredibly humorous.
After scanning in hundreds of these fliers I decided to call every pet owner to follow up on the story so that I can give a little closure to the readers. Throughout the book I will also be including my photography of real-life pet owners in curious circumstances: 1) A woman having a romantic dinner with her cats 2) Neighbors rallying together with flashlights and searching the woods 3) A teen playing Virtual Reality with his puppy etc.
I am calling it "Greg's Collection of Rebellious Pets" and you can follow along on my Facebook page (by the same name).
I am also pumped about building up my company, Skinny Empire, with my partner in crime. We cut out the fat found in large productions and "Middle Men" and hone in on capturing intimate moments, be it through photography or film. We're passionate about creating honest connections with the audience and often find the most meaningful images come from working with small companies with big hearts <3
Contact Info:
Image Credit:
Greg Shappell