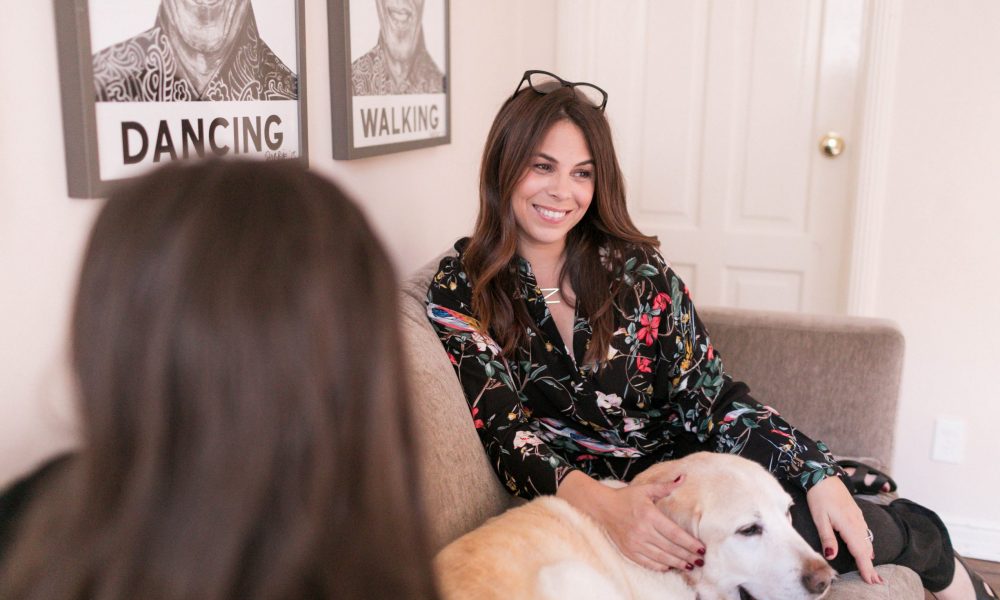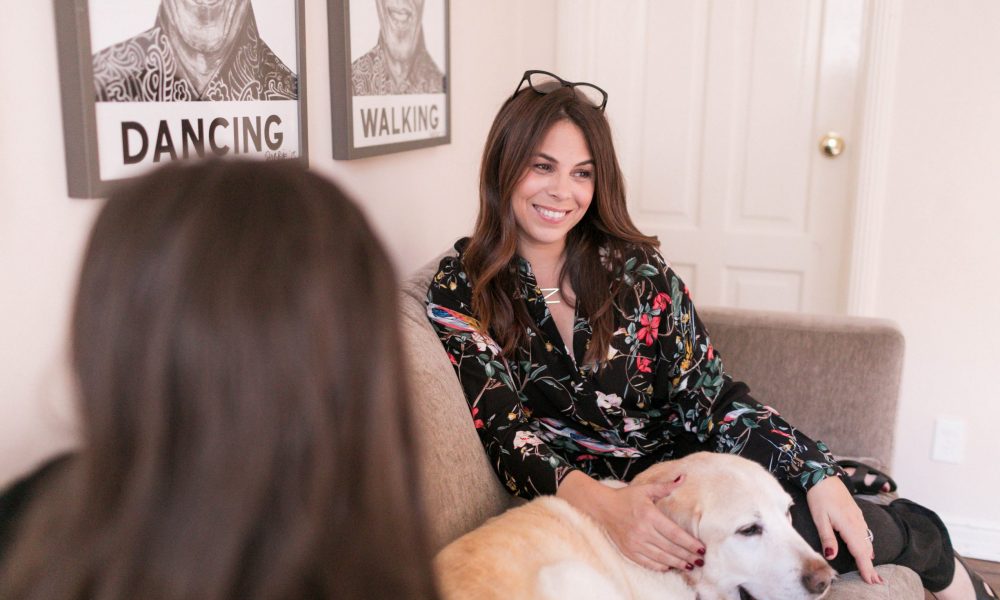 Today we'd like to introduce you to Betsy Rosenfeld Vargas.
Betsy, please share your story with us. How did you get to where you are today?
Born and raised in Los Angeles, I always knew I wanted to work in the media in some way. As soon as I graduated from college, I started in television and within 2 years, I was a segment producer and writer working for network syndicated shows.
I loved the knowledge sharing capacity of TV. I did segments on everything from how to change a flat tire to how to make bouillabaisse.
What I didn't love was the drama and discord of production. I wanted to use my skills and the power of media to improve the world, but just do it in a more productive way.
I transitioned to producing and working in the nonprofit space. My tagline when people asked why I left Hollywood, I would say I now use my powers for good!
I worked in governmental reform, art for children, feeding seniors and closest to my heart–rescuing dogs. In making that change, something inside of me clicked. I found my mojo in helping people and dogs.
In 2009, my book The Complete Single's Guide to Being a Dog Owner was published. I was using my skills and my knowledge to help people take better care of the dogs. It was a culminating experience.
Soon after that my son was born and I continued to consult with nonprofits and small businesses, helping them to get their message out to the world through web content and social media.
In the process, I came up against a recurrent challenge. The internet provided powerful tools to for individuals to communicate their message, but they didn't have one to present. Mostly out of fear, people lacked the inner-personal alignment to talk about themselves and what they were doing in a powerful way. They hmm'd and stumbled their way through most explanations of what made them or what they were doing special.
When I was producing, before a guest would go on air, I would sit down with them and get their story aligned; practice with them to get a coherent and tight message. And I realized, this was something I could offer people for their own lives.
Because if you can't talk about yourself powerfully, you're won't be acting powerfully either.
With this as my baseline, I set out to become a coach specializing in helping people see their light and share it with the world.
I trained at CTI and got my certifications from The Fearless Living Institute. I work with clients all over the world helping them get past their fears as I continue to support nonprofits and start-ups.
Overall, has it been relatively smooth? If not, what were some of the struggles along the way?
Gratefully, it has been a pretty smooth running. Referrals keep me busy.
That said, starting up a business takes a great deal of faith in yourself; knowing that what you have to offer is valuable is essential to success.
Yet most of us — including myself — have a little voice inside of us that wants to keep us safe, stuck and small. It's based in fear and it whispers or shouts depending on the day — what are you doing???? You should have been an accountant.
The training I received not only helps me empower others to get past this negative self-talk, but it has taught me the very same lesson.
My work helps me honor the fear, acknowledge it and take active steps to move past it. This shift has been invaluable to moving my practice and my life forward.
With Betsy Coaching & Consulting – what should we know? What do you guys do best? What sets you apart from the competition?
My business is me… With Betsy Coaching and Consulting. I work with clients to get past their fears and move their lives forward from a place of freedom instead of fear. I would say that I am most known for 2 things.
The first… is dogs. As the author of The Complete Single's Guide to Being A Dog Owner and a long time dog rescuer here in Los Angeles, dogs have become a big part of my coaching practice. My Labrador Ranger is present at most of my coaching sessions; he has become my unofficial mascot.
Aside from just being affectionate, there is something about having Ranger present that brings clients into the here and now. It grounds them and puts them at ease. He stares at them with him big brown eyes and beams love.
As my whole coaching philosophy is based on connecting a client to what makes them awesome, having a creature looking up at them with big brown eyes filled with love, is a good place to start that process.
Secondly, much of my practice is working with women to again, connect to their value. I have been featured in Harper's Bazaar for this work in a story about one of my clients on how our work together lead her to believe in herself and be comfortable demanding her value in the workplace.
In the time of #MeToo and #TimesUp this is essential. It's one thing to say women should stand up and be demand our value–of course we should and we deserve to compensated equally.
However, even with strong female working role models, the importance of the caretaker role runs deep,
Pair that with the notion that women who demand more are deemed negatively aggressive, many women will simply do more and accept less. I work with women to get past this paradigm so they can feel powerful in all aspects of their lives; personal and professional.
What is "success" or "successful" for you?
While having a thriving business is an important, being happy is the ultimate definition of success. I know a LOT of very unhappy rich people.
That's not to say, I don't want to have a roster full of clients but I want to do so in a way that honors who I am as a mom, a wife and a community oriented person — the greater good means a lot to me.
When I wrote my book, my criteria for success was whether I was able to keep even one dog out of the shelter. Meaning that the information I provided in the book helped someone care for a dog in a way they hadn't known to before, thus making a more successful dog/human pairing.
Soon after the book's release, I was contacted by a woman who read the book and used the information to change the breed of dog she was adopting (her first choice would have been a disaster) and by following the guidance she created a workable life for herself and her dog.
She told me she never would have been able to do it otherwise and probably would have had to give up the dog.
That was enough for me.
Contact Info:
Getting in touch: VoyageLA is built on recommendations from the community; it's how we uncover hidden gems, so if you know someone who deserves recognition please let us know here.