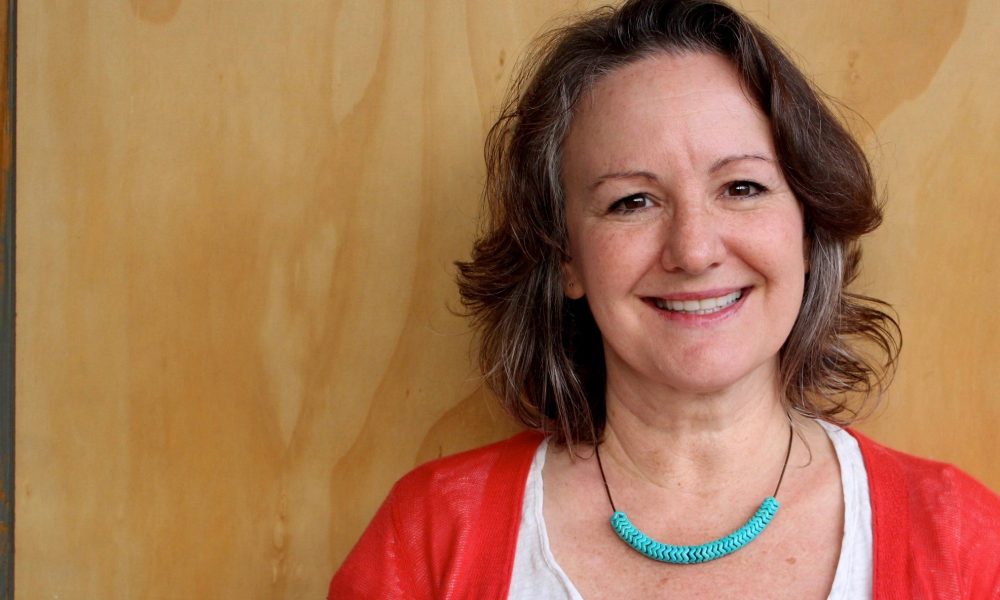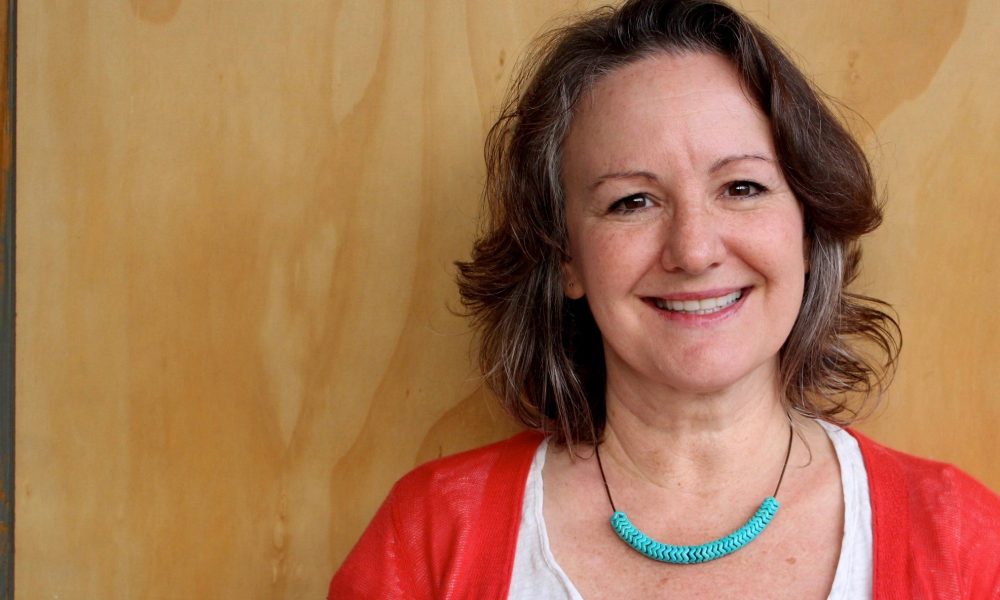 Today we'd like to introduce you to Betsy Foldes Meiman.
Betsy, let's start with your story. We'd love to hear how you got started and how the journey has been so far.
I grew up in Western NY in an immigrant blue-collar family (Hungary, Austria). I lived in NYC for 20 years, acting, waiting tables, being a dresser for fashion shows, bartending, working in offices (paper sellers, PR, set builders, casting, tourist), running a theater company, directing, writing, performing. Then I broke into voiceover, had a great career in NYC (ABC News-This Week, Animal Planet, SNL, narration, a ton of commercials), met my future husband (Hank), made films, did theater, had fun, relaxed into being stable, got married, had a kid (Laz), moved to LA so said kid would have space to grow and good schools, transferred my NY career to LA, focused on parenting the awesome kid and working the LAUSD Magnet School System, bought a house, got a dog, started a nonprofit to help kids speak out. Ta-dah!
(My last name sounds like "Fold this, my men!")
You can hear my vo stuff on my site-BetsyFoldesMeiman.com
Has it been a smooth road?
Smooth is boring. Although at times, a little boring would have been great. There was a lot of rocky road, but it has made me an all-terrain vehicle. I have been a freelancer my entire life. It never occurred to me to turn away from a challenge or an opportunity. In my early years in NY, I was always 'the key student' in acting class, meaning I'd get a discount for setting up and closing down. I made copies of every key to every studio I ever worked for. Just in case I was ever homeless, I reasoned, I could secretly live in one of the studios. I had a loving family I could return to if I ever failed – I just didn't intend to. I also made copies of bathroom keys when I worked in office buildings. That was just handy in NYC!*
When we moved to LA, Hank and I used our whole nut, with no net. His job started a month later than expected, and my paychecks for ABC News were stalled between agency changes. I had killed my credit by making a ton of money one year and not being able to pay taxes the next. I had always been broke – broke I understood, money I did not. The first project on Hank's new job was out of town for almost a year. My dad was dying. We were running on fumes. What had we done? I missed NYC and my extensive community. It took us a few years to right our boat. It was terrifying because we were parents now. It wasn't just us farting around NY being irresponsible fun-loving theatre folk. It got real, real fast. But here we are, 14 years later with a strong community, our own little home and a well-adjusted kid who inspires us every day.
Is it cliché to say I am grateful for the challenges? Here on the other side of them, I am. I am stronger and more resourceful. I have more empathy for the struggles of others. I have a seasoned perspective that allows me to synthesize a bad experience to good. And it has made me an emotional ninja. I get in, do the job and get out, avoiding drama pitfalls as best I can to direct energy toward better intentions.
So let's switch gears a bit and go into the Connectopod story. Tell us more about the business.
A little over a year ago, with my 20 years of professional voice over experience, and my partner Andrea Lopez's 10 years of non-profit admin and youth coordinating experience, we created Connectopod Learning Inc., a 501c3 company. Connectopod is a podcast and a curriculum. We teach youth who are living with challenges (financial, academic, social, and more) to podcast as a means of literacy, empowerment, and connection. They get technical skills, yes, but just as importantly, they learn to brainstorm, communicate a story, engage a listener, write to express what they mean, research facts, and actively listen. We use fun games and exercises to make our points. Podcasters also effectively reach out to, and interview, a variety of professionals, increasing their scope of experience and opportunities.
Our afterschool podcast program runs one day a week from September – May producing one podcast a month. We are work out of the Pacoima Library and CSUN. We also create tailored individual programs to collaborate with other institutions on site, such as a workshop program for The LA Public Library, and a program for Haskell Steam Magnet in Granada Hills where we worked with a group of challenged learners. We are currently finishing up a collaboration with The Social Justice Learning Institute in Inglewood called "Changing the Narrative," for which we received a generous Media Arts Grant from the California Arts Council (our first!). There is a link to a sneak peek below. We have worked with kids as young as 7 up to college students.
We are really good at meeting youth where they are at to help them succeed. Some are natural writers. Some are great interviewers. Some are powerful performers. Some are dealing with trauma that can shut a person down, and they need a little support to know their value. We facilitate their ideas and curiosity. We help them find how they shine and connect them to their own power.
I am proud that we work from the kid up. Meaning that our focus is on the wellbeing of the child we are working with. When we achieve that 'next step' for a podcaster, we see them grow and flower into their own ability. That's the beauty that delights us every time. And we are rewarded with a great podcast!
I think what sets us apart as a company, besides our program, is that we strive to build our business model in a way that we, and our future employees, can be valued for the experience we bring. Andrea and I are both mothers who have had to deal with the challenge of balancing work and family. We want to think outside the box in our business development the same way we did for our program. A resourceful parent comes with a unique skill set that should be rewarded even if they have to have an untraditional schedule to accommodate family, or are just ramping up a career half-masted by parenting. Sometimes it's an intern that showed initiative and mad skills. Maybe it's someone who digs our mission and sees how their professional skills dovetail. When we see talent, we honor it. We recruit it. Many of our professional interviewees return to work with us in other capacities, such as being on our board, or appearing as guest speakers or collaborating on our programs.
We have grown so much in our first year because of the generosity of in-kind donations of professional consulting that helped us suit up for grants, development, and best practices, as well as individuals that donated time and money, and of course, interns! It's also great to work with a partner that has the same "student key" mentality.
Changing the Narrative Sneak Peak
Connectopod on Daily Heartbeat The after-school team in action
https://www.facebook.com/TheDailyHeartbeat/videos/inspire:-connectopod/426171257860011/
Haskel Steam Magnet-Xavier's film
How do you think the industry will change over the next decade?
I can't speak for the whole industry, but I can tell you what Andrea and I see for Connectopod.
Technology has evened the playing field. If you have a phone you have a platform to be heard. That's a really exciting concept. But what are we really saying? We help our podcasters navigate a world that can leave them feeling powerless. Power lies in communication. When the Syrian refugee crisis began being covered in the news, our team felt pretty badly. So we reached out to The Malaysian Social Research Institute (MSRI) through the UNHCR (United Nations High Commissioner of Refugees). MSRI fills the education gap for refugee children from the Middle East and northern Africa while they are being relocated. Our podcasters, dealing with poverty in Pacoima, Skyped with a group of kids dealing with displacement in Kuala Lumpur. Guess What? They all liked the same youtubers, video games, artists, and pizza. They all had dreams of being doctors, and dancers, and scientists. They laughed at the same humor. They all wanted to help their families. It was stunning. And absolutely normal.
Our participants are the citizens, parents, teachers, and leaders of tomorrow. If they can relate to people that look different and have different customs but feel the same, here in their own city, their own country and abroad, maybe there will be less division and more problem-solving. The youth of today see the world as totally accessible. And it is. Teen girls in Inglewood are obsessed with k-pop. The CIA world factbook provides insight into the workings of other nations with the click of a button for school reports. And you can chat with friends and family all over the world for free simply by opening an app.
We are working on a program with Joachim Ssebwana, a Ugandan priest whom the Connectopod Team interviewed last December. Joachim has returned to Uganda where he will be working with us remotely to teach local youth our curriculum. The goal is to have them come on as correspondents.
As we close the digital divide, it will be the communicators that close the human divide. We can reach youth remotely in other states to heal division sorely felt and witness their stories too. We foresee a network of communication where "other" means neighbor.
Pricing:
If you want us to tailor a program and you have a budget, it is $8,000-15,000 (depending on number of students) for a five week program plus post production and social media promotion that results in 1 podcast episode posted on our stream, iTunes and Google Play. Single Workshops are negotiable.
If you would like to support us please visit connectopod.net we are a 501c3 company and your donations are tax deductible. Please and Thank You!
We will work with your institution to obtain grants and financing.
Contact Info:
Address: 18738 Keswick St
Reseda, CA 91335
Website: Connectopod.net and BetsyFoldesMeiman.com
Phone: 818-471-6131
Email: BFMeiman@Connectopod.net
Instagram: Connectopod on Instagram, FB, Twitter, LinkedIn
Other: Betsy Foldes Meiman on LinkedIn, @BetscoFM on Instagram

Image Credit:
David Basta on the Beach photo, Jasmin Cervantes cover photo of me
Getting in touch: VoyageLA is built on recommendations from the community; it's how we uncover hidden gems, so if you know someone who deserves recognition please let us know here.