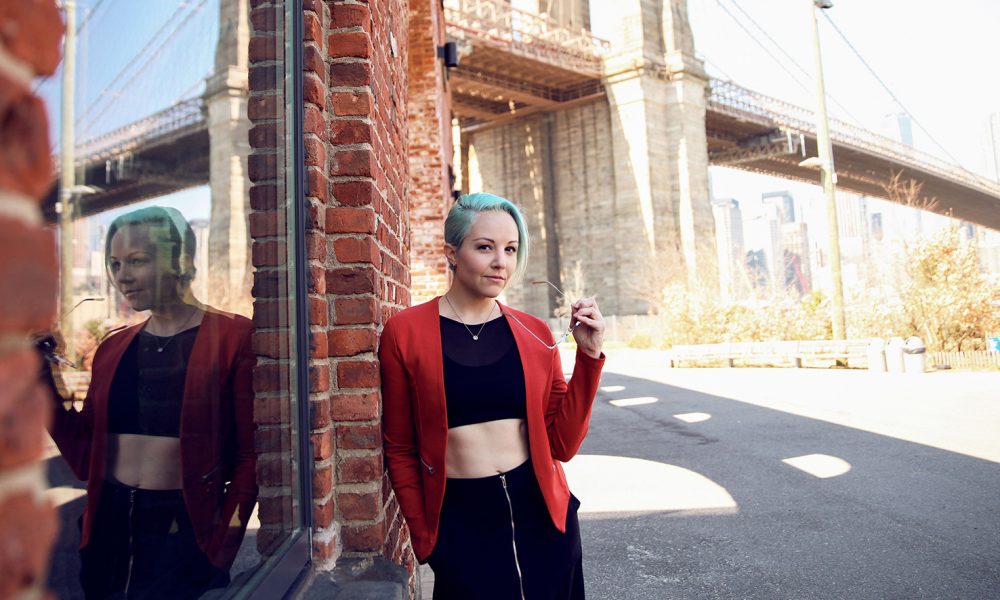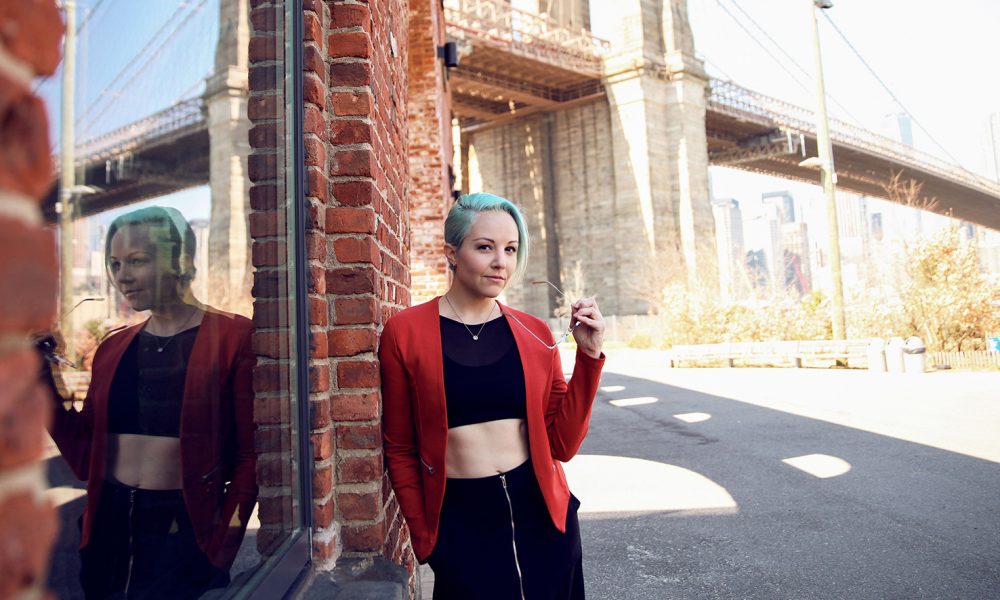 Today we'd like to introduce you to Beckett Arnold.
Thanks for sharing your story with us Beckett. So, let's start at the beginning and we can move on from there.
It all started when I quit my corporate job in Hollywood to pursue the stage. I set out into the wild unknown with dreams of seeing my name up in lights. But unlike working in the behind-the-scenes sector of entertainment, where there are clear paths to take, and jobs available that will get you climbing the proverbial "ladder," I found little help and few resources as an actor just starting out. It's definitely not a "job" in the traditional sense – most often you don't get paid (and often have to pay subscriptions and membership dues yourself) to work at first. Most of the time, you are donating your time or spending your time and money on training and honing your craft. While I realize the importance of continuing to learn and grow as an artist, It's incredibly difficult to pursue acting when you have to also work another job (or many times, multiple jobs). I'm not saying it's impossible, it's just really hard and can be very discouraging.
So, after a few years of acting and modeling whilst working part-time, I happened to discover the Circus Arts. I was working on a TV show that had aerialists in the scene as background artists and was so mesmerized by them that I decided I had to try it for myself. I took one class and was immediately hooked. That was ten years ago this month! Over the years, I've had the privilege of performing in shows all over Los Angeles and in New York City. Although I haven't been in a full-fledged acting class in some time, I've continued to train my circus skills, specializing in Aerial Lyra and Contortion.
I've been teaching aerial at Up Flying Yoga in Studio City for six years, and I more or less managed the studio up until fall of 2018. I loved the community there – the amazing staff, performers, and students… I've met some of my best friends at Up; I adore hanging out with and performing with all of them! For a time, I was kind of ubiquitous at that place – since I was there all the time for managerial duties AND I was teaching between 8-10 classes every week. At a certain point, though, I began to find that I was giving so much of myself to teaching that I had no gas left for me – and I decided to stop teaching aerial altogether for a bit.
In fact, I took more than half of last year training at Circus Warehouse in New York in their professional training intensive. It was amazing! I loved the city, the people, the Warehouse family, and really taking the time to focus on building my skills. I decided while I was there, I decided that I wanted to move into a live/work loft when I came back to LA, and that was kind of the beginning of Dragonfly Studio. I'm back at Up now, though only teaching one class per week, so that I have plenty of time to focus on the things that matter most to me: my friends, family, my career, and my health and well-being.
We're always bombarded by how great it is to pursue your passion, etc – but we've spoken with enough people to know that it's not always easy. Overall, would you say things have been easy for you?
Ha, well, yes… of course! An artist's path is rarely an easy one, and I struggled in acting for several years. I dropped thousands upon thousands of dollars on training programs where I learned a lot, but nothing really came of them in the end. I took workshops and networked with casting – all the things you're supposed to do to get noticed. But at the end of the day, I often just found myself broke, exhausted, and no closer to that speaking role that would lead to my "big break."
Then, 2018 happened. It was the hardest year of my life, and I've been on a journey of self-discovery for the last 18 months or so as a result of a series of catastrophic ego blows I suffered in very quick succession that fall. That's actually why I stopped teaching at Up for about ten months. It's not something that I care to go into with great detail, but suffice it to say that it felt like my whole world was ending at the time. I lost myself. I began to question who I was, why I'm here, and what I was doing with my life. I questioned whether I wanted to do any of it anymore. It was a full-on existential crisis. I didn't know how to get a hold on it, so I decided to put my problems on hold and move as far away from here as I could – to the East Coast. That was why I was in New York for six months: to focus on my circus training and personal growth as an artist. When I came back to LA last summer, though, I was surprised to find that the problems I'd left were still here, waiting for me! Haha. So I had to actually confront them. As a result, I've done a lot of personal development and grown a lot as a person. I think I've come to relate better to the people around me and find myself craving community more and more. Not just for support, but also just because – well, we're social creatures, after all. No person can live in a vacuum.
That's kind of where Dragonfly Studio really came into fruition. I remembered my struggle and frustration of trying to start out alone in the arts a decade ago, and although I did find some resources then, I felt like I was pretty much on my own in that journey. I felt like something was lacking, and I wanted there to be more. More community, more support… just more. If I'd only had a mentor I could call up when I was feeling unsure of myself, or a place to shoot content, or a group I could get feedback from and bounce ideas off of, I think a lot of it would have been easier. Or at least wouldn't have been so lonely. So I had this crazy idea to open up a creative space with a mission of supporting artists in their hour of need, and that's what Dragonfly Studio aims to be!
We'd love to hear more about your business.
I created Dragonfly Studio to be a multi-use artistic venue that can be changed to match the needs of the artists it serves; from a performing arts venue, a banquet hall, a screening room, a workshop or classroom, to a gallery space, whatever can be dreamed in there, can be created in there. But what really makes Dragonfly Studio special is our commitment to community empowerment. The first multi-use space of its kind, We believe in the power and importance of the arts and humanities, and in the artistic community at work in Los Angeles. In many ways, the arts thrive here – but many artists, especially those just starting out, like I was over a decade ago, don't have a place to go or a community to support them, so they end up getting lost in the shuffle.
We believe a rising tide lifts all boats, and none of us can win if even any of us is losing. That's why part of my mission is to make our space accessible to people of all economic backgrounds. There will be a charitable arm of Dragonfly Studio with funding set aside for people of lower means to apply to use the space for their projects at a heavy discount or even for free! I aim to set the space up to serve any kind of project there, with full lighting, backdrops, equipment, etc., so that they also don't have to worry about rentals. Whatever they want to create, I want to give them the place and resource to create it, without financial constraints being a block. I firmly believe that we're missing out on so many incredible artistic contributions simply because there are very talented people who simply lack the means to make it happen. With Dragonfly Studio, I hope to solve that, and really allow people to shine their light on the world!
What were you like growing up?
I was kind of a weird kid, haha! I was homeschooled until the age of 12, so I was pretty socially awkward in that I had no real filter and just about anything popped out of my mouth. Kids called me "big" and "bossy" when I was very little, but I like to think that my leadership qualities just began forming from an early age. When I was a little kid, I wanted to grow up to be a veterinarian until I learned that sometimes animals had to be put down. I didn't think I'd have the heart to do that. When I got older, I enjoyed board sports – skateboarding, surfing, snowboarding, and video games. In middle school I was a skater punk, in high school I was a punk rocker, and in college I went through a goth phase… so I've dabbled in a lot of different styles and ways of being. I guess it also reflected my view of the world at the time since I was kind of an angsty teenager.
I loved reading growing up and book fairs were my favorite part of grade school. I have an intense love of stories and storytelling, and I considered myself quite the bookworm. Though it's been more difficult to read books for leisure since I finished my Literature degree. Something about having to read five books every single week for a few years will do that, I guess. Though my love of stories lives on in the form of video games, movies, and TV shows. It's come full circle now, because I've always had a very profound love of the arts and my artistic passions have shaped my career and led me to creating the path I'm now on in opening a community space for artists.
Contact Info:

Image Credit:
Aerial photos by Kevin Scott Cannon and Amadeus Lopez. Photo of my brother and I by Eric Oxenberg.
Suggest a story: VoyageLA is built on recommendations from the community; it's how we uncover hidden gems, so if you or someone you know deserves recognition please let us know here.