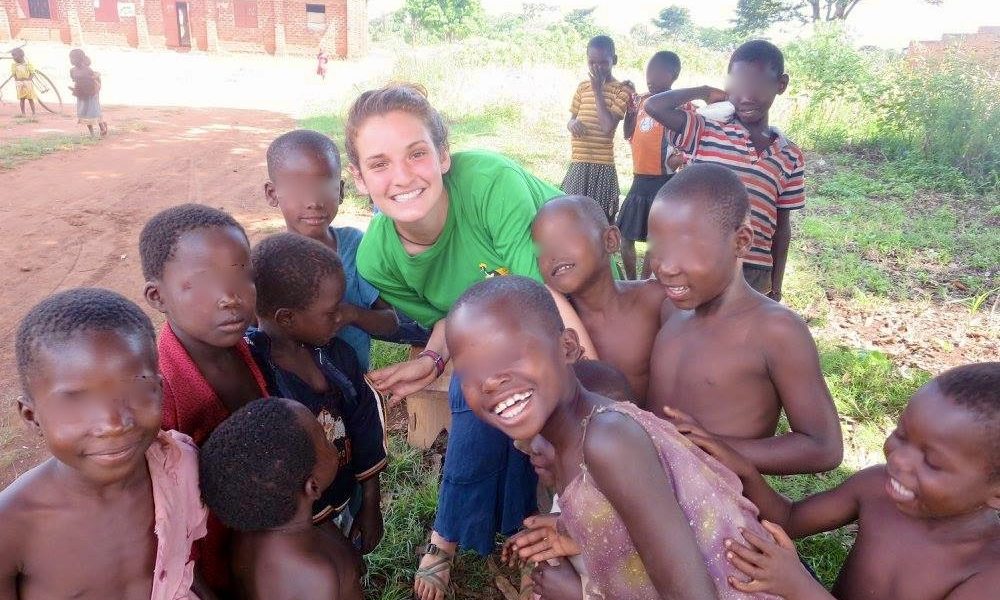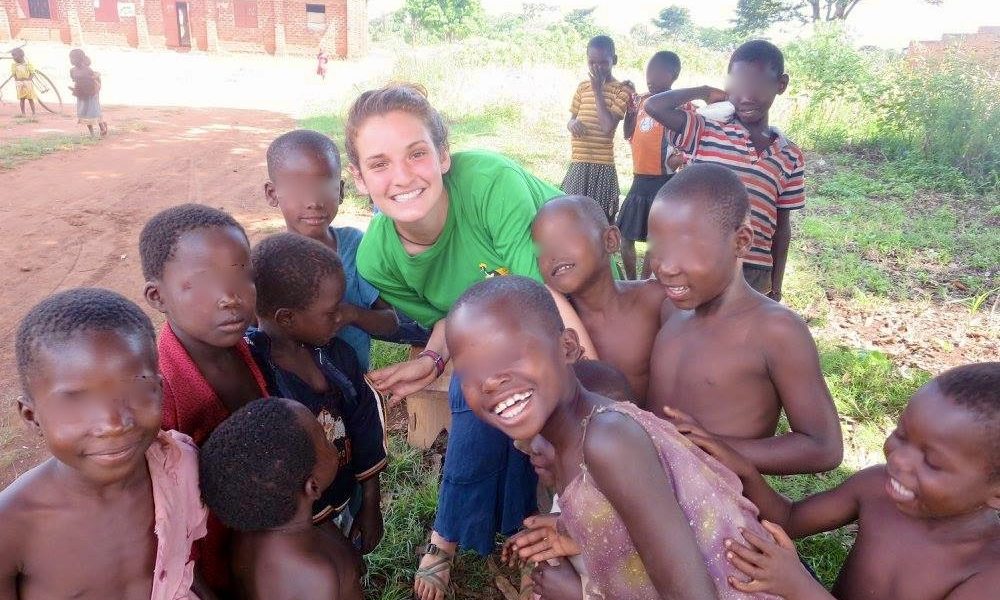 Today we'd like to introduce you to Becca Gale.
Thanks for sharing your story with us Becca. So, let's start at the beginning and we can move on from there.
When I was nine, I told my mom I was "going to Africa to solve AIDS one day." While I haven't quite yet discovered a cure for HIV, I have had the privilege of working and living abroad in both Uganda and South Africa. No one is entirely sure where I first learned of HIV or why I was particularly interested in Africa, but both of these passions fueled my studies in school. I have a bachelor's in public health and a master's in epidemiology (the study of how diseases spread in a population and the factors that cause them) and have been fortunate to pursue meaningful work in both areas.
While in school, I studied abroad in Durban, South Africa, which is still arguably the best decision I have ever made. It was a wonderful experience, if not eye-opening and challenging as well. During my time there, I lived with a local family in a township and studied the unintended consequences of a voluntary medical male circumcision campaign (circumcision is one of many ways to reduce the spread of HIV). I could talk for hours about the project, but ultimately it gave me an in-depth look at international health systems, the realities of living in the middle of an HIV epidemic, and confirmed that my passions in public health are around sharing the stories of others and developing patient-centered approaches. Above all else, I came to view South Africa as a place not without its unique challenges but also brimming with love, community, creativity, and innovation.
Officially bit by the Africa bug (no pun intended; however, I narrowly avoided malaria), I continued my international work the next year in Uganda. Living and working in a remote village, I worked with local community members to evaluate the health needs of the village in five core areas–women's health, HIV/AIDS, water and sanitation, nutrition, and malaria prevention. I knew I loved international work, so I ultimately accepted a position at Johns Hopkins in Baltimore, MD working on HIV research projects in India. I actually traveled to India to set up a new clinic for an HIV/Hepatitis C study at one point. I'm not afraid to say it: this was hard work and I burned out.
I ended up in Los Angeles by chance. I had never been to LA before (and only to California once, in 2000), but I came across a job that would have me working in a start-up, providing public health strategy for mobile apps and products. The opportunity to make a difference and get a change of scenery had me hooked. I moved out to LA in August 2018 and fell in love with digital health work. Digital health involves using and understanding how different technologies can impact patients, providers, payers, and populations. After about a year in this role, I made the switch back into research. Now I manage and work on multiple digital health studies at Cedars-Sinai, including how virtual reality can be used to help patients. I'm surrounded by some of the brightest minds in the industry, doing work that hasn't been done before. Every day is something new and something exciting!
Overall, has it been relatively smooth? If not, what were some of the struggles along the way?
It definitely wasn't always easy. International work especially can be challenging–mentally, physically, and emotionally, not to mention the stressors that come from any job and the ones unique to working abroad. Getting seriously sick in a non-Western country was a crash course in how other health systems work and, even though there is much room for improvement, how privileged we are for the healthcare we have in America. I never struggled significantly with culture shock which always surprises people; however, reverse culture shock (coming back to the States) was always the hardest part. I remember having a panic attack in the ketchup aisle at the grocery store after returning from Uganda because I was so overwhelmed–I hadn't seen ketchup in 6+ months, let alone had to choose among so many different kinds.
In all seriousness, there's a lot of discussion in fieldwork circles about 'caretaking for the caretakers.' Some of the biggest lessons I learned were around self-care in challenging situations. I learned that as much as I might want to, it's not physically possible to help every person struggling. All we can do is the best that we can and that our cumulative efforts will impact more people than we can possibly impact alone. By taking care of myself first and foremost, I am better able to give my best efforts to the work and goals that mean so much to me.
It was also a struggle to admit and deal with the burnout. I identified so strongly with the fieldwork component of my work that admitting I was run down was hard. I also felt an immense amount of guilt. I had built meaningful relationships with community members and colleagues alike abroad (many of whom I still keep in touch with regularly, years later), so to leave international work behind felt a lot like abandoning people I cared about. After a lot of soul searching, I accepted that there isn't one 'right' way to help people. I hear from people every week now about how their participation in our studies at Cedars has improved their quality of life.
Digital health in West Hollywood is a far cry from HIV work in rural Uganda–but it still serves the end goal of improving the lives of others through public health methodologies.
What else should we know about you and your work?
The work I have the privilege to be involved in at Cedars is truly cutting-edge. Not only is Cedars an innovative hospital, but digital health is an innovative field by nature. It's so exciting to me to be on the cutting edge… that's the adrenaline junkie in me. We are doing a lot of really great work around how virtual reality can be used to manage chronic pain, something that I feel strongly about because my mom has an auto-immune disease and is impacted by chronic pain. I'm most proud of how strongly the entire organization focuses on the patient. Decisions are made with patients in mind first and foremost, and always with special consideration to the most vulnerable populations. It's really refreshing to work in an organization that operates this way across the board. Unfortunately, it's not as common as one would hope in the healthcare world.
What is "success" or "successful" for you?
This is something I think about almost every day–and for all that brainpower devoted to it, I can't tell you I have an answer! I don't think success is necessarily about certain markers or milestones. I think success is more about the HOW. How do you go about your life? Are you making the scary decisions, or are you avoiding them hoping life will shake itself out for you? My dad always said to me growing up: "Being brave doesn't mean not being scared. It means being scared and doing it anyways." That's a perfect example of 'how.' The 'what' doesn't matter–it's all about your approach.
To me, success is about getting clear on the 'how' you want to live your life. If you're living in accordance with your 'how,' I don't think there's any way to not be successful.
That being said, my 'how' revolves around living an adventurous, courageous, compassionate, and loving life full of laughter. Sure, there are things I'd like to accomplish, but at the end of the day, I'd rather be remembered for how I approached my life–with humor, integrity, diligence, and growth–than what I accomplished.
Contact Info:
Suggest a story: VoyageLA is built on recommendations from the community; it's how we uncover hidden gems, so if you or someone you know deserves recognition please let us know here.