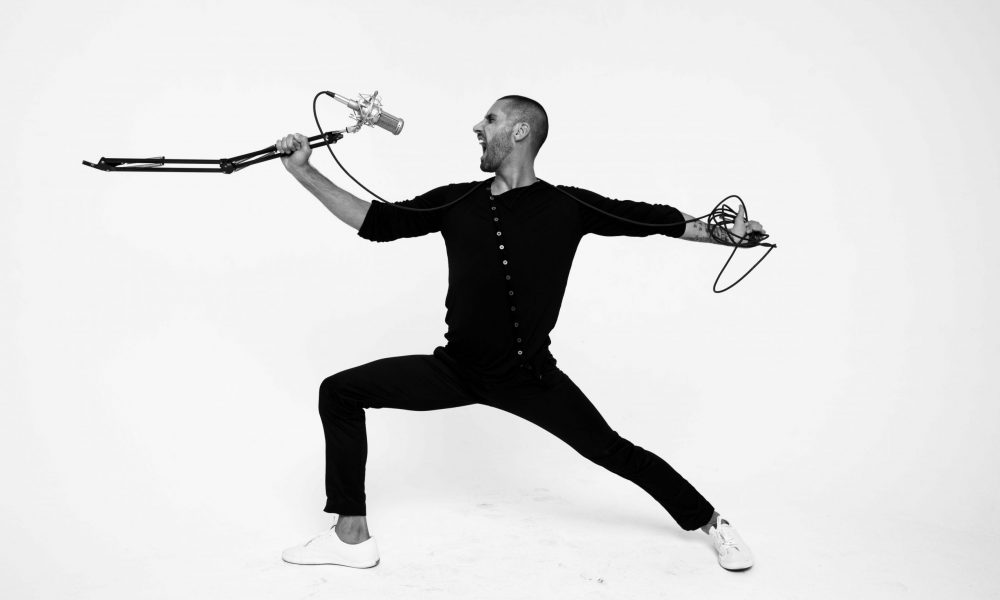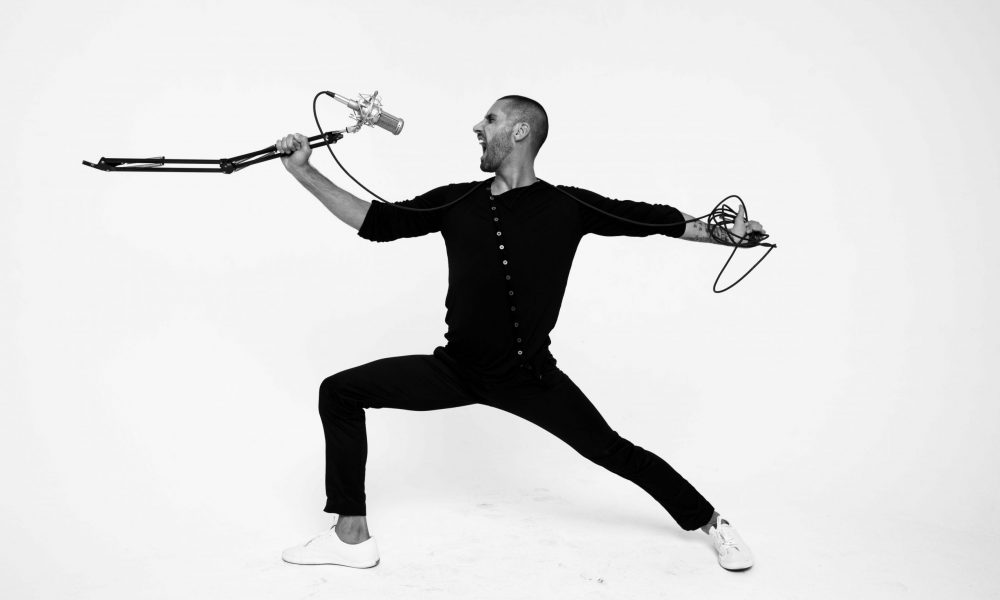 Today we'd like to introduce you to Barry Ennis.
Barry, let's start with your story. We'd love to hear how you got started and how the journey has been so far.
I'm one of those rare LA natives. I was born in Santa Monica and though my family moved to the Antelope Valley, I was always in the LA area to play baseball. My dream was to play professionally so I did everything I could to improve my skills. Every summer I participated in an intense training camp. Perhaps it was because we were in LA, but the coaches I had were quite progressive and made all of us do an hour of yoga before the day started. I didn't like it at first, but I quickly began to notice how it was making me feel stronger and less prone to injury on the field. More importantly, I began to notice how I would feel calmer and more clear-minded while I was playing. I started to adopt a meditation and visualization practice. This was all when I was just 12 years old.
I went on to play college baseball at Occidental College in Eagle Rock. I continued my yoga practice while I was there, and because the dorm rooms were so small, I did my yoga in the hallway of the building. This quickly attracted the attention of other students who wanted to join in. My impromptu sessions were soon filling up the hallway with students who wanted to practice too, and I knew I had to find a better space on campus.
Occidental loved the idea but required that I get certified to teach before they agreed to give me space, so I immediately got my first yoga certification, just because I loved teaching my fellow students so much. I still have so many great memories from teaching classes on campus, and it laid the foundation for what was to come next.
Once I graduated, I (like many students) had no idea what I wanted to do with my degree. I had also decided not to pursue baseball any longer. So I decided to continue teaching yoga until I "figured out what I wanted to do with my life". The funny thing is, looking back, I already had! I got a job at a small studio called The Yoga Shelter. They required all of their new instructors to go through their own training program in Michigan called Life Training.
When I got there, the training was focused less on the physical practice of yoga and more on the philosophical and spiritual side. We learned the art of self-management, and how to create better relationships- with yourself and others. I felt like- if through my whole like I had written down little bits of wisdom onto a single page, I had found the book that page had been ripped out of. I was hooked and asked our teacher where I could learn more.
"India!" he said. He went on to tell me about an ashram called the Vedanta Academy where he had learned everything he had taught us. I asked to be put in touch, and three months later in 2010, I sold all of my belongings, got my first passport, and moved across the world to a place I had never visited before.
My time at the ashram is something I often think back on. Every day was full of peace, purposeful work, and a lot of learning about how to live as a better human being. Eventually, it was time to leave, but I wasn't ready to go back to the US yet, and another student told me about a job opportunity at his company in Dubai in the United Arab Emirates.
I jumped at the opportunity and again, packed up everything I owned and moved to a brand new country in. Dubai was completely different from India, with their gold plated cars and out-of-this-world futuristic architecture. In Dubai I wound up teaching indoor-cycling classes at a small gym, developed a flexibility training program for a beach boot camp company, offering private yoga sessions, and modeling of all things!
I began to become known in the fitness scene in Dubai, and in 2012 was asked to help open and run the first international Flywheel Sports studio (which was a big brand and competitor to SoulCycle in New York). For two years I managed the cycling team and the studio. I was also taught a brand new modality- barre- by a master trainer named Shay Kostabi, who was flown out from Flywheel in NYC to train me. She quickly became a close friend that I kept in touch with even when she went back to NYC. While at Flywheel I learned a ton about training instructors and managing a studio. In 2014 I decided it was time to come back to Los Angeles.
I gained a lot more experience teaching in LA again, in modalities ranging from yoga, indoor cycling, Bootcamp, and HIIT training. Shay also moved from NYC to LA around the same time, and we collaborated on a lot of projects. While I gained a lot more experience, I wasn't destined to be in LA very long. Another opportunity came along through Shay to again manage a cycling team and be the Master Trainer at a studio Called SpaceCycle that was opening in Beijing. I jumped at the opportunity, and again, in 2016 found myself moving across the world to a city in China I had never visited before.
It was one day during a teacher training in Beijing that I realized that the students were writing down a ton of information that I considered little details that I took for granted. It occurred to me that after ten years of teaching experience, I had a lot to share to those who were just learning. I was really getting into podcasts and decided to start my own called Fitness Career Mastery in 2017.
The Fitness Career Mastery podcast continued to grow rapidly as studio owners and instructors from around the world found a ton of value in the industry-specific tips, best practices, and lessons my guests and I shared on the show. When I moved to Shanghai to help open another SpaceCycle studio, I got Shay involved in the show since she frequently flew out to provide training for the instructor team.
At this point, the stars aligned. Shay and I fell for each other, we moved back to Los Angeles, and we decided to combine her consulting service that she had been successfully running for boutique studio owners and instructors with the Fitness Career Mastery podcast. The results of over a decade of experience on both sides coming together have been powerful.
Fitness Career Mastery is rapidly growing as a resource for fitness professionals and studio owners to make teaching fitness a true career, art form, and means to have a deep impact on the lives of those in their community. After the incredible success of our first online course in 2019, we're slated to produce five more in 2020 that teach fitness professionals how to deliver a true class experience rather than just a workout. In today's world, fitness classes must be experiential and community-driven to make people want to carve time out of their schedules, drive across town, and then workout. It's exciting to see years of seemingly unrelated experiences from my travels around the world come together to serve a global community of people who can have a deep impact on the physical and mental health of so many.
Overall, has it been relatively smooth? If not, what were some of the struggles along the way?
Embracing the unknown, being adaptable, and practicing surrender have been major themes of my life.
When I was still in college, my family didn't agree with my life choices and decided to cut me off. As a result, I've been confronted with doubts in my own self-worth, imposter syndrome, and difficulty being able to place trust in the right people. Without a family to lean on, I've had to create my own community of support. But through these experiences, I was forced to create my own set of core values which have always guided me through difficult moments since then. I've taught myself that I possess the strength to keep putting one foot in front of the other towards my dreams.
Moving to so many new cultures has been scary, and definitely frustrating at times. Without familiarity and convenience on my side, I was forced to learn how to creatively solve problems which have certainly served me as an entrepreneur.
Business practices in other countries are different, and several times I've found myself let go from a job without warning. It's a very different experience when you're living in a foreign country and suddenly find yourself without a job, without a home, and without a visa. Staying calm, practicing surrender, and being able to uncover new opportunities has been a strength I've developed through this.
Fitness Career Mastery – what should we know? What do you guys do best? What sets you apart from the competition?
Fitness Career Mastery is a company that my wife, Shay Kostabi and I run together. We both landed in the fitness industry because we fell in love with the ability to directly affect people's lives. A fitness routine touches people on so many levels- physical health, mental health, lifestyle choices, community, the friends they keep, what they spend money on, and even their own relationships. We've realized that we can ultimately have an impact on even more people if we teach fitness instructors how to create a class experience that makes people want to come back, get into a routine, and experience the benefits of fitness.
Being a fitness instructor is an increasingly important role in our culture today. And it's actually not about having a nice body, wearing Lululemon, and drinking green juice, despite how we're portrayed. Obesity and loneliness continue to be on the rise, and adopting a fitness routine can solve both.
When fitness instructors become certified, they're taught WHAT to teach in a class, but they're not taught HOW to teach a class in a way where they can have a deep and meaningful impact.
Fitness Career Mastery exists to teach instructors HOW to deliver an incredible experience, and share who they in a way that makes them a leader and inspirational force in their communities. Our services include creating bespoke class formatting for studio owners, training new instructors, and providing online training programs.
We specialize inexperience. You know what it feels like to go to a great concert versus a bad concert or have an amazing dining experience versus a poor one. Unfortunately, most fitness experiences available are sub-par because instructors are not taught how to make it special. We teach people how to connect with who they are as a person, what their core values are, and how they can share those in a way that inspires. We teach how to use music (something that every human on the planet feels deeply through) to drive every participant in the class into a state of flow, where they love what they're doing even though it's hard. We teach instructors how to motivate effectively and help their clients recognize the strength in themselves they didn't know they had.
We're proud that we can be providing others with the tools that they need to have a deep lasting impact on the lives of others, and create communities and connections that people are craving for. We're proud that we're not just teaching others how to do a squat. No matter what kind of class you go to, a squat is a squat. How that squat is taught is what makes the difference.
What sets us apart is how we have turned teaching a fitness class into an art form, and helped fitness professionals realize the tremendous responsibility they have. When people come into a fitness class, they enter a very vulnerable state. They're physically pushing themselves outside their comfort zone. As a result, those old thought patterns of self-doubt resurface in their minds. They're sweaty and can sometimes feel gross. But if the instructor knows how to harness all of those things, and channel them, the personal transformation that can occur is incredible. We teach a systematic approach to learning how to create that special experience every single time you teach.
What is "success" or "successful" for you?
Success can be defined in many ways for me. It can be setting measurable goals, and through a process of learning and growth, navigate the path to achieving them. It can mean having a positive impact on your community and personal relationships through all that you do. It can also mean reducing the number of desires that you have so that you find happiness and peace with less.
Pricing:
The Art of Coaching and Cueing Online Course $119 (more courses coming soon!)
Contact Info:
Address: Fitness Career Mastery
1168 Bellevue Ave
Los Angeles, CA 90012
Website: www.fitnesscareermastery.com
Phone: (213) 536-1525
Email: be@fitnesscareermastery.com
Instagram: @fitnesscareermastery

Image Credit:
Jesse DeYoung
Michael Jon Leonard
Suggest a story: VoyageLA is built on recommendations from the community; it's how we uncover hidden gems, so if you or someone you know deserves recognition please let us know here.