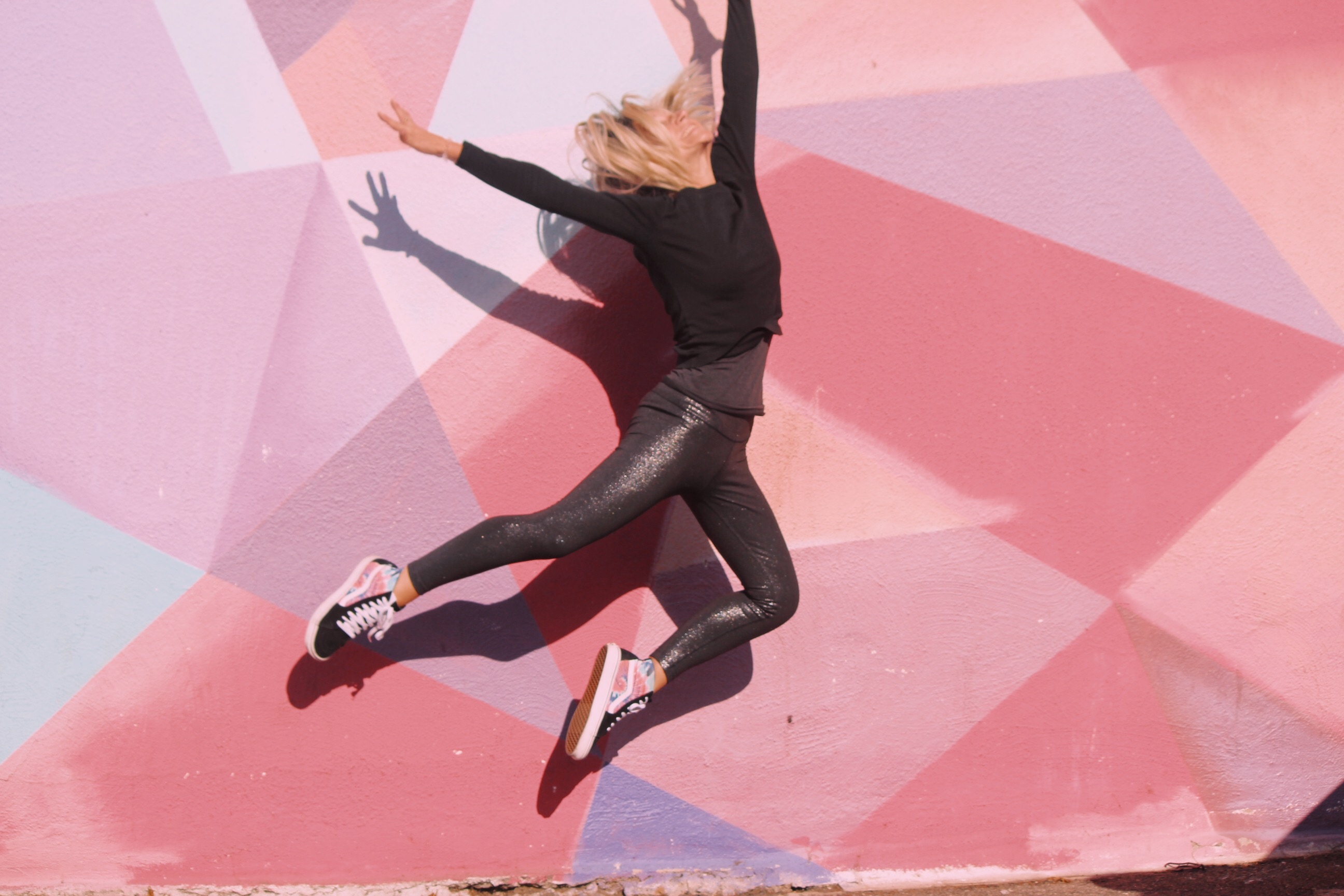 Today we'd like to introduce you to Bari Gratton.
Thanks for sharing your story with us Bari. So, let's start at the beginning and we can move on from there.
I have always been curious, questioning authority or seeking the answers to the reasons why. I was a serious student in high school, a bit of a loner, but when time came to explore college, I wanted to go wherever seemed the furthest from my bubble in suburban NJ – so I went to school in New Orleans and spent four years studying culture, art, while steeped in a wholly unique city and with no understanding of what was to become of my future.
After college, I moved into Manhattan, a small studio apartment in Union Square and worked briefly with my father in his hospitality business before I landed "the" dream job. I was hired as an event producer for a small, experiential marketing agency. I spent the next six years jet setting around the country producing intricate events for some of the biggest brand names. I produced hotel openings with elaborate costumes, performances, decadent food and beverage. I traveled internationally with exhibits from television enterprises, attended film festivals, music festivals and remained on the cutting edge of technology. It was exciting, fast-paced and kept me busy weekends and holidays. In any of my stolen moments, I could be found in a yoga class or with my nose buried in a book.
After six years at breakneck pace, I moved to freelance in search of better work-life balance. I remember thinking about how great it felt to be on my own, independent – free to do and say what it was I wanted. However, there is a fair amount of fear that comes with this independence and as a result, I took all the work that came my way; never said no, like I was inviting burnout into my life. Without so much as two months between full time and freelance, I had a workload far greater than before. But I congratulated myself on this success and kept going; squeezing any personal time into a yoga studio.
During a particular project at SxSW in Austin, I met my future husband; he was the production manager for our performing artist. It took about a week before we figured out that we needed the other to make this project happen. The night of the show he asked me out, I was supposed to be in Los Angeles for a client the following month, so I accepted and one month later, in Hollywood, went on my final first date ever.
In between our gigs my now husband and I traveled to one another. It was exciting and romantic; nonstop travel, meeting in airports or hotels. I was getting to see and experience the World. I practiced yoga wherever we went no matter the language, to date I have practiced in 25 countries, 30 states and countless different cities. Meanwhile, I was trying to balance my clients and work from across oceans as I became more and more tired of living to work.
I applied to a Yoga Teacher Training in the middle of the night and just a few nights later received my acceptance at about that same late hour. Yoga had been the salve that kept me healthy, it had been the charge of a dead battery and had opened up so many more questions about the why's of the World. The start of my first Yoga Teacher Training definitively shifted my path into before and after.
Now, in my after, my teachings and business have adapted to the demands of the modern world. Daily life as a human happens inside an enormous pressure cooker, accelerated by productivity and exacerbated by modern luxuries; the place to escape has been and always will be within ourselves. My hope is to offer a place for you to practice freedom and inspire yourself in a way that you can inspire your life.
Has it been a smooth road?
I tend to shy away from the term Obstacle. I have learned that there are moments, events, catalysts and tests along our way that are meant to illuminate something for us. These are the things that help define and shape who we are. For me, my defining quality is Crohn's disease.
I was diagnosed with Crohn's disease at 17 years old. It is an autoimmune disease that effects and attacks the digestive track anywhere from the esophagus all the way down to the colon. I have a very serious case and after graduating from college went directly to a hospital in NYC where I had a small portion of my intestines removed; this was my first surgery of many. Stress exacerbates the disease, so working and living in NYC with Crohn's became a job unto itself. In 2011 I spent two weeks being treated for an abscess in a hospital and then was unable to return to work for another two months. When I returned, it was like thinking through mud.
I worked through years of pain, weight loss, brain fog and exhaustion trying to deny that Crohn's disease had any kind of hold on me. My days were consumed by negotiating with health insurance companies to get my highly controlled medicine and injection sent to me. I was in my 20's and taking 25 pills orally and an injection once a month.
By the time I moved to California, I was in long denial of the fact that my Crohn's body simply couldn't compete with my able-bodied peers. Quitting my job and moving out of NYC were tremendously helpful for my health; but unknowingly my Crohn's was eating away at my insides while I tried desperately to live a "normal" life.
In 2017 I almost died. I had been experiencing severe, debilitating pain and losing weight so rapidly that I was disappearing. I went to the emergency room in June, spent five days in the hospital before learning that I had an abscess so large that it needed to be removed surgically. I was scheduled for surgery August 8, 2017 where I would have 2.5 feet of intestines removed. My surgeon unknowingly left a small hole in my intestinal track where for the following few days poison leaked into my system. I was rushed into emergency surgery where the damage was so great that I was given an ostomy bag so my intestines could get a break so they could heal; I was also given a highly infectious, fatal disease called CRE known as "the nightmare bacteria" because is resistant to nearly all antibiotics; waking up from that surgery everything seemed too great for my already ailing body to handle. I remained in an ostomy bag for three months, it was a living nightmare. I received my reversal surgery in December of that year and was cleared to return to my yoga mat six weeks later. To give context, for the previous four months, I was on IV nutrition overnight for 11 hours. I received four different types of antibiotics throughout the day in 4-hour intervals. I had spent nearly one month in a hospital, I could hardly walk upstairs, was 72 pounds and as a result of all of that, started losing my hair. Returning to my yoga mat seemed impossible.
In January 2018, I started to rebuild myself. I came back to my yoga practice and community and took little steps until I could make it through an hour of class. Then slowly, I came back to teaching little bits at a time. Throughout 2018 and much of 2019, my 10" abdominal scar remained open and spitting poison from a fistula. This was a result of my surgeries and by nature resistant to medicine – this meant that if I was training or teaching, I was in a bandage and afraid I might leak enough poison through my shirt. It was red and raw and angry and hurt like hell, but I pressed on.
Today, I am the absolute strongest I have ever been. The entire ordeal has taught me so much about who I am, the strength we have as humans and that resiliency of spirit is within all of us, not matter the circumstances. It also has made things very clear; life is short and meaningful so we better stop racing around trying to find what we already have.
So let's switch gears a bit and go into the Myth Movement Music story. Tell us more about the business.
I teach long format yoga classes integrating myth, philosophy, asana (movement) and music. In every class, I am to provide you with the ability to practice self-awareness, from a place for you to connect to your soul and escape from what is "worldly." In my class, I just want to move you with the power of this practice so off the mat, you can be your most vibrant, authentic self.
In light of the current climate (the pandemic, BLM & the election) I have shifted my business completely online. I am offering limited 1:1 mentorship for 200-hour yoga teachers. Becoming a yoga teacher cannot happen inside of 200 hours of practice – no meaningful skill or trade can adequately be taught with only 200 hours of education. Developing your authentic voice as a teacher is incredibly difficult, it requires a personal journey, a spiritual practice, an individual sadhana; and this is just before you even utter one word to another student. This program is entirely geared towards the stage between formal certification and real-life teaching. The sole goal is to help teachers find their connection to the ancient roots of yoga and how they express that outwardly and how to responsibly share its tools and eternal wisdom. Yoga is a practice of paradoxes – teaching is no different. It is incredibly simple and easy to understand, yet we must journey through confusion, chaos and complexity to be able to find and share our Truth. To teach this practice requires that we adopt it into our beings.
How do you think the industry will change over the next decade?
If there is anything the pandemic has taught us – it is that we cannot predict the future. All is uncertain, always. That said, we have made some mistakes in the West adapting some of its Eastern notions using our own limited thinking, so we have plenty of room to grow and improve what we teach, how we teach and who is doing the teaching. So instead of a prediction, I have a hope for the future of the Yoga Industry.
Yoga is about interconnectedness. It is the weaving of the mind with body and soul. It is the connection of one sentient being to another, it is the awareness of our spirit as connected to the elements of our Earth, it is our place within the universe. Yoga is the reminder that we are small but critical to the harmony of all existence. So, my hope for our industry is the same hope I have for our World; a deliberate and timely return to our humanity. Om Nama Shivaya, "may all beings everywhere be happy and free."
Contact Info:

Image Credit:
Photo Credit: Kayla Fortin (pink background, black and white wall); Photo Credit: Robert Sturman (2 beach photos)
Suggest a story: VoyageLA is built on recommendations from the community; it's how we uncover hidden gems, so if you or someone you know deserves recognition please let us know here.