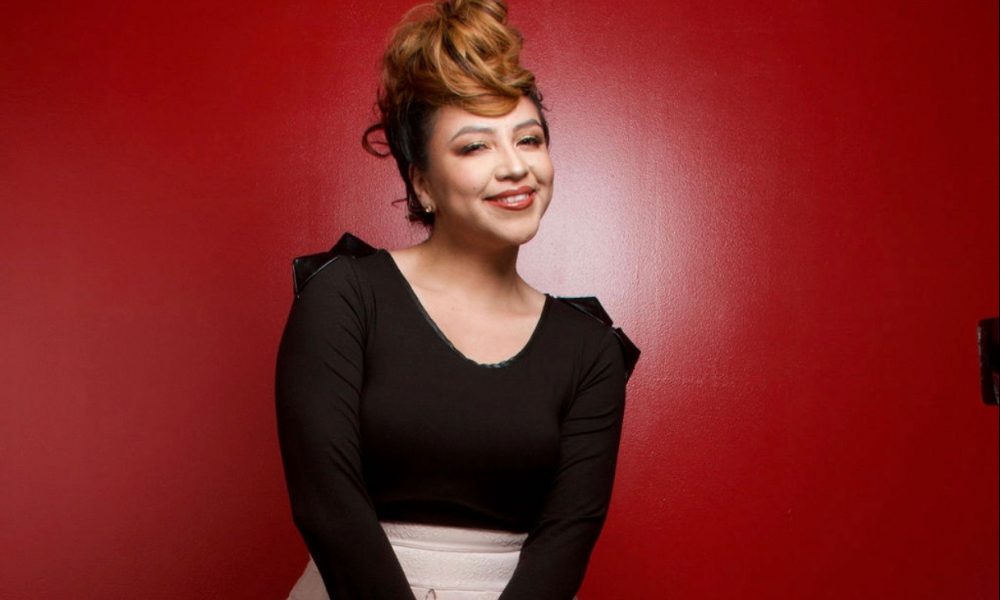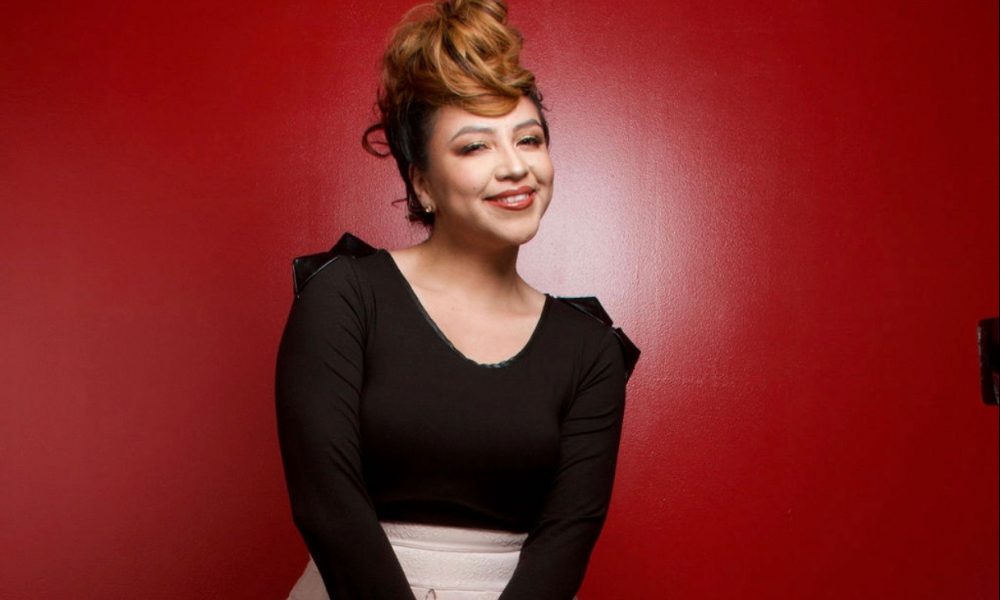 Today we'd like to introduce you to Barbara Sanchez.
Thanks for sharing your story with us Barbara. So, let's start at the beginning and we can move on from there.
I got started in this entertainment industry selling clothes for clothing line in Los Angeles, I wasn't satisfied but I knew I had to get my feet wet. I met my mentor and close friend now Adam Santana, he introduced to the owner of this clothing line. At first, I was handling sales but then I started taking over the event coordination as well. It seemed to me that I was really good at production set up and recruiting models. I even taught them how to walk the runway as some of them were brand new to the fashion world.
As time progressed, I noticed that a lot of people were coming to me for guidance on how to market their business as the clothing line had a significant amount of buzz due my hard work and my mentor's (Adam Santana). We were a two-man show but then soon I realized I was being taken advantage of and extremely used. I quit working for this clothing line for obvious reasons but I will say that if it wasn't for this experience, I would've never learned my ability to endure hard times and overcoming obstacles. I soon realized I had worked like a madwoman to the point my phone would not stop ringing and I constantly had people asking me to organize events or helping them close deals.
At that time, I was working a 9-5 job at McDonald's and I had to open at 4:00 a.m., which meant having to go to events late at night and go straight to work from there. There were times I had to wait outside of a venue on the long lines and even paid to get in order to network and meet the right people. I am not going to lie, I struggled a lot during this period of time, my sleep and eating habits were awful. I then started selling concert tickets for the legendary B-Real and Sen Dogg from the legendary group Cypress Hill and the father of Latin Hip Hop Mellow Man Ace, I was also driving artists. When I read this paragraph it looks like two separate paragraphs but it should only be one.
Man Ace, I was also driving artists to their concerts such as rappers Kurupt and Roscoe. Shortly thereafter, I realized I had built a fan base through the social media network My Space and from there everything started moving pretty fast. Next thing you know, I was running the biggest, busiest fashion shows, red carpet events and social gatherings in Hollywood I felt very blessed to have all the support I was receiving. During this period I met this other publicist named Eric Zuley, he became my next mentor and helped me discover my strengths.
I had no clue the job duties of a publicist until my friend Eric brought it up to me. He said to me "Barbara, you are the female version of me, " you are great at connecting people and closing deals, you have what it takes to be a publicist." This was such an eye-opener for me, I finally knew what I wanted to do at that time. I started reaching out to celebrities to represent them but I always had this thing of having to prove myself over and over and over again before we could even work despite how well know I was, I was not known as an official publicist yet.
This made me doubt myself for a while but I did not give up. I was determined to be the best at whatever I did, I knew I just had to work harder and outwork everyone else. This new challenge also helped me realize that I could not do this on my own, one sweet day I attended my friend's Ray J's dog's birthday party (boogati) and that is when I met my amazing business partner Shona Monge. She was the CEO of the MV7 group and I just clicked with her immediately.
Of course, there was a bit of chasing since she was a super busy woman, I chased her down for almost three months until she finally agreed to meet me. I was super persistent and later she even admitted that she got tired of me calling, texting and e-mailing her (she later confessed to me she was so glad I didn't give up on meeting wither). She then invited me to meet her at an event called "Toast to Young Hollywood," thrown by one of the biggest promoters in L.A., Miss Diddy, We finally had a chance to talk at that event on how we can
work with each other and partner up. After this event, maybe about a week later, we finally ended up signing our contract to partner up at Mel's Drive in Hollywood and the rest is history. We now both proudly run the MV7 Group and have been killing it ever since.
Has it been a smooth road?
This road has been a very difficult one to be honest, I can't lie. I am going to take you back to when I started officially doing publicity in 2006. At this time, things were moving incredibly fast and I was not taking care of myself at all, I was barely even sleeping three hours, I was skipping several meals and just living off coffee. Let's not even talk about exercising, that was out of the question. I started having severe anxiety attacks, which I attributed to my sexual abuse as a child. These anxiety attacks quickly escalated to panic attacks if you ever had one you know exactly what I'm talking about. These panic attacks got so bad to the point I couldn't even drive home after I went to meetings, events, etc.
I had to hide somewhere in the restroom and do my breathing exercises until I calmed myself down. There were times, I was just seating somewhere and I felt like I was going to pass out. I slowly developed a phobia for driving or going out, that is when I realized I had a huge problem and I had to do something immediately to stop it. I can't even tell you how many times I called 911 thinking I was having a heart attack when I was just hyperventilating. One of the scariest moments during this period was the time I was driving home from this very stressful meeting and all of sudden I left my hands and my legs going completely numb.
I couldn't talk or move and I thought I was having a stroke, when the paramedics arrived they advised me this was a panic attack. I was super upset thinking they were lying to me to calm me down, I seriously thought there was something terribly wrong. Turns out they were right and I felt completely stupid. After this incident I made a promise to myself to seek different help, I forgot to mention I was already seeing a psychologist to teach me techniques to get rid of my anxiety. The difference between Barry and psychologists is that Barry helps you get rid of it not cope with it. (I know this is starting to sound like sales pitch but I promise you it is not).
I want to thank Barry even though I have never met him in my life for saving my life! I haven't had a panic attack in about five years now. let's go back to my unhealthy life for a while here, the reason why is because during this time I also met my now ex-boyfriend, let's just call him John. John and I met at this telemarketing place and he immediately started pursuing me. I was not interested at all but he did not give up, he kept asking me out and after six months of constantly asking me out I finally gave in.
We went to the movies and he was wearing sandals, jean shorts and a Sponge Bob t-shirt with no effort at all to look good on our first date (that should've been my first red flag). After this date, we continued to hang out. He was really charming and I fell for him as his sense of humor was amazing. We had been dating for about eight months when things suddenly started changing, he became extremely jealous, possessive, aggressive and controlling. John was the type of person that would go out of his way for others, he was caring, he was loved by his peers so in my head I was extremely conflicted by this new behavior.
As time went by, I noticed that I wasn't hanging around with my family I wasn't seeing my friends and I became isolated due to John always questioning my whereabouts. I became extremely self-conscious as he would constantly put me down and call me fat, ugly, stupid. I started questioning my intelligence and my sanity, I was being verbally abused on the daily but I was to blind to see it. I was always making up excuses of why John would mistreat me and defending him with my friends and family. I seriously thought it was my fault for not being good enough for him, it finally escalated to physical abuse.
One night, I got a call to cover this red carpet event in Beverly Hills. I told John I had to leave as I needed to cover this event and it was a great pay. John did not take this well at all and began accusing me of cheating on him, we started arguing very badly. Next thing you know, I was on the floor fighting for my life and reaching for my cell phone to call 911! He had kicked me in my pelvic area so hard that he knocked me down to the ground, one thing I didn't mention is that I had just found out I was six weeks pregnant. He knew I was pregnant, so by him kicking me in my stomach showed he had every intention of getting rid of our baby. I remember he ran to the back door and ran away after leaving me on the floor. After I was able to call 911 the ambulance arrived pretty quickly and as I was in the floor in excruciating pain all I could think was what did I do to deserve this? How did I allow this to get this bad? I was just praying our baby would be safe.
When I arrived at the hospital, I was rushed in for an ultrasound. The nurse gave me this look and I knew it was bad news, she then sent the doctor to confirm my fears. The baby's heartbeat was gone and he told me the baby did not make it. After this, I had to endure not only psychological pain but also physical. Shortly thereafter, I got a call from the prosecutor and he came over my house. He gave me a container by the district attorney's office prosecutor to provide him with the fetus as evidence of second-degree murder. I honestly did not want to proceed with this prosecution as I was mentally drained and emotionally incapacitated.
To finalize my story, I ended up living John and I dedicated this terrible experience to help other young women enduring domestic abuse or abusive relationships. I thank God every day of my life for being a survivor and allowing me to make a difference by helping others.
We'd love to hear more about your business.
The MV7 Group is run by my amazing business partner Shona Monge and I. We both specialize in public relations, marketing, event planning, crisis management, branding and management with 25 years of experience combined. We are mostly known for public relations as we have represented many prestigious celebrities in Hollywood. What sets up apart is the diversity just how we can move in the Urban/Anglo market, we could also move in the Latin market.
This is what sets us apart from other public relation firms as they either one service or the other. The cross overs are extremely challenging but we have been able to accomplish this overseas and out of the country clients. These two markets are extremely difficult to break in but we have been able to accomplish this and more. I am extremely proud that I have Shona Monge as my business partner as she is a strong, smart woman and she definitely keeps me grounded. We are both extremely proud of our accomplishments as a company and be able to provide our clients with the best public relation services not only in Los Angeles area but worldwide.
Is our city a good place to do what you do?
The city of Los Angeles is a great place for a business like mine. This city has everything you need to succeed in public relations. Great talent, venues, music, diversity, etc. Los Angeles is the perfect city to start pursuing public relations as this is the Mecca of Hollywood. I constantly speak to clients out of town or out of the country and their number one goal or dream is to move to Los Angeles, this is the city of opportunities.
Contact Info:

Image Credit:
JLC Imagery, Getty Images and Bob Delgadillo
Suggest a story: VoyageLA is built on recommendations from the community; it's how we uncover hidden gems, so if you or someone you know deserves recognition please let us know here.