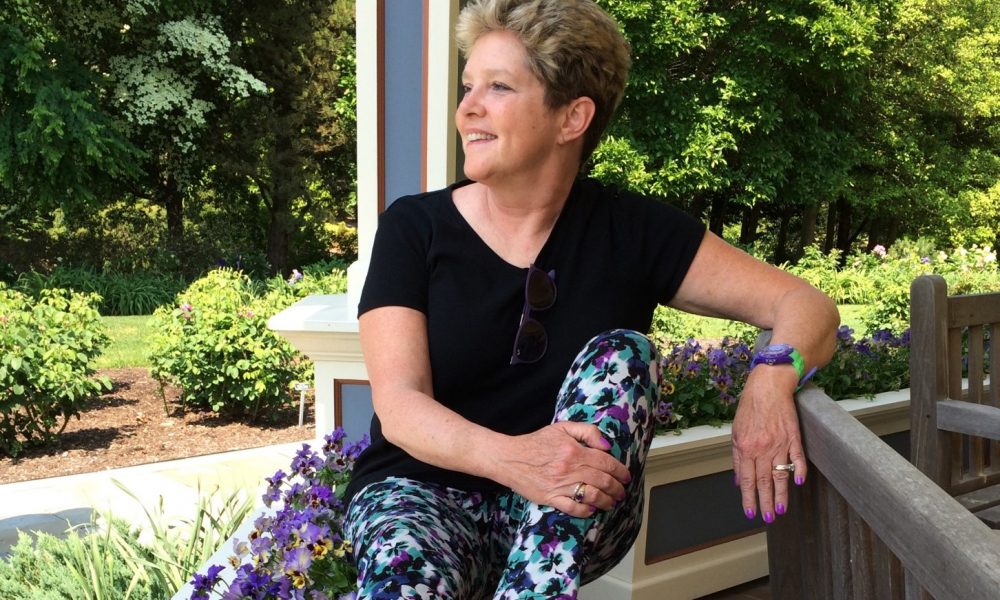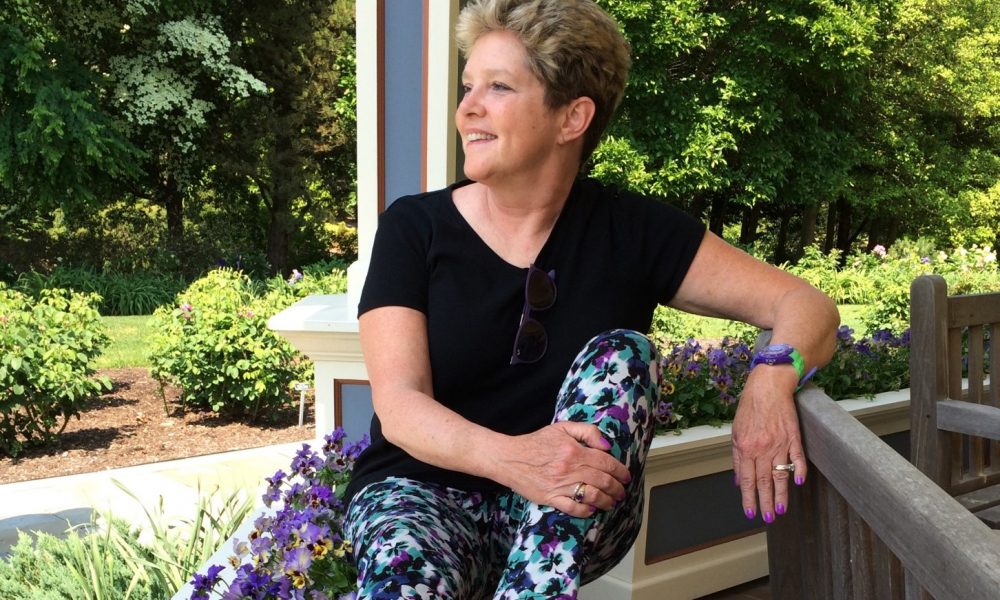 Today we'd like to introduce you to Barb Wittels.
Barb, please share your story with us. How did you get to where you are today?
I have one child. When she was young we would go on beach bike rides as a family. At a certain point, two of us would be saying, "Let's go go go!" One person (no finger pointing) would be saying, "Let's go home!" There is a place on the bike path where the path takes a curve to the left. He would always ride straight ahead onto the grass and as a joke, fall off the bike onto the ground grabbing his chest and panting until we all burst out laughing. He started to look for bikes with some assist.
Fast forward, daughter in high school and it was time for me to get back to work full time. We are longtime Santa Monica residents and truly love this city. We liked the idea of starting a local business. One of the largest industries in Santa Monica (maybe the largest) is tourism. We started to explore what might be missing in Santa Monica tourism. Electric bikes were just starting to gain traction (pun intended). So tourism plus electric bikes created the opportunity for electric bike tours and Pedal… or Not was born. The first electric bike tour company in Santa Monica started operating out of a kiosk at the back of a supermarket seven blocks from the beach. Our shop was 5 feet wide.
We tried many brands of electric bikes and I fell in love with the colorful beach cruisers from Pedego. We
bought a dozen bikes in a rainbow of colors and we were rolling.
Three years later we moved to the Main Street section of Santa Monica into a real shop just a block from the award winning beach and the 26-mile bike path. We became Pedego Santa Monica a bike dealer selling Pedego bikes in addition to the tour business. We have been in this shop for 3 years.
We're always bombarded by how great it is to pursue your passion, etc – but we've spoken with enough people to know that it's not always easy. Overall, would you say things have been easy for you?
This is a funny question about a smooth road. Our bumps in the road were literally bumps in the road. We had developed a tour route that brought riders back from the beach on Colorado Ave. Exactly the street that was torn apart for 3 years while the city was building the new Metro link train tracks. We created detours that were less scenic and less fun.
While the train construction was going on, the city began another huge project which closed the California Incline for several years. The Incline was one of the few ways to get from the bluffs along Ocean Ave down to the actual beach bike path. Yes, the front end of our tour route and how we got riders to the beach bike path.
Those events plus a need for more space to sell bikes prompted the move to Main Street. With a "real" shop came windows for display, an actual door, and our own restroom. Yay!
A current obstacle is to convince locals that they would enjoy a tour in their own area. Usually a local will show up possibly with a visiting relative and the say that they don't need a tour because they have lived in the area for a long time. I ask have you ever been to the Venice canals? Often the answer is no and its the same answer for many of our stops. Almost always we finish with our local loving the experience as much as the visitor and happy about the new fun trivia, or newly discovered history.
We'd love to hear more about your business.
So every day it's my job to ride along the beach enjoying the sun, the sand and the sound of the surf. With me are a small group of riders (2-6 people). They come from all over the world. We have had riders from Australia and Zambia (that's A-Z). Lots of Aussies, Canadians, folks from the UK, Kuwait, South Africa & Tahiti. Oh yes and all across the US.
We go on a great bike ride through Santa Monica and Venice, side by side beach cities with very different flavors. Both have lots to see and both rich in history,pop culture and the ingredients for weaving interesting tales.
We ride on amazing Pedego electric beach cruisers that have 7 regular bike riding gears plus a throttle for an electric boost as much as you like.
Every holiday, many of us have visitors from across the country or across the world. People are looking for something new to do with their visitors. Shopping and eating are great but this area has even more to offer. Our tour is a way to get outside and enjoy the sunshine, the beach (only get sand in your shoes if you choose) and exercise your body as much as you want.
There are a few options for dealing with those visitors. Come along and play tourist in your own town. or, need a break or have to work? Send me your friend, your relatives, your mother-in-law. Let me show them a great time for a few hours.
This is a perfect activity for families with hard to please teens. They love the bikes and Mom and Dad can keep up. It's also perfect for couples where one may be a stronger bike rider. The other can keep up. Folks with minor health issues can often enjoy the assist of the electric on a tour that would be too much on a regular bike.
How many multi-generational outdoor activities can you name? Teens, parents, and grandparents can all ride together. You can choose a private tour that is just your group and your guide. All guests need to be comfortable bike riders.
The tours take 2.5 to 3 hours with stops along the way for photo ops and stories.
I am very proud that Pedal…or Not has been recognized by TripAdvisor (the world's
largest travel site) for the past 6 years. We are #1 ranked Outdoor Activity and #1 or 2 ranked tour in Santa Monica. Pedego Santa Monica was voted Most Loved Business on Main Street in 2016.  The tour can be booked on our own website: pedalornot.net  It is also sold on Viator, Expedia, IfOnly and other travel sites.
The best thing about us is that you get to choose to pedal…or not.
What were you like growing up?
I was a wonderful and amazing child. Midwestern grown. My bike was transportation that gave me the ability to roll with the big kids when I was little. When I was a little older it provided the freedom to venture much further than my parents ever knew. When I left for college, my bike went with me which was unusual for a girl at that time. When I got my first post-college job in New Hampshire the bike was on the rack on the back of the car as I drove cross country.
I once owned a tandem which made me very popular in Jr. High during those awkward frizzy haired years.
Riding a bike was always just a fun way to get around. I do not consider myself a serious biker. In Santa Monica, there are lots of spandex wearing people in training for the next big ride or race.
I'm just a beach cruising, fun loving, mom who loves to sit up straight on a comfy padded seat on my purple bike. My Pedego Electric bike reminds me what it felt like to be kid and roll that way again saying; Hello fun!
Pricing:
Private tour $88 per rider.
Semi-Private tour (2-6riders) $68 per rider
Contact Info:
Address: 214 Pier Avenue
Just a few steps east of Main Street.
1.2 miles (2 km) south of the Santa Monica Pier.
Santa Monica, CA 90403
Website: PedalOrNot.net
Phone: 310-917-1111
Email: info@pedalornot.net
Instagram: pedegosantamonica
Facebook: Pedal or Not – Pedego Santa Monica on Facebook
Twitter: @PedegoSM

Image Credit:
Barb Wittels, Mollie Wittels, Steve Wittels