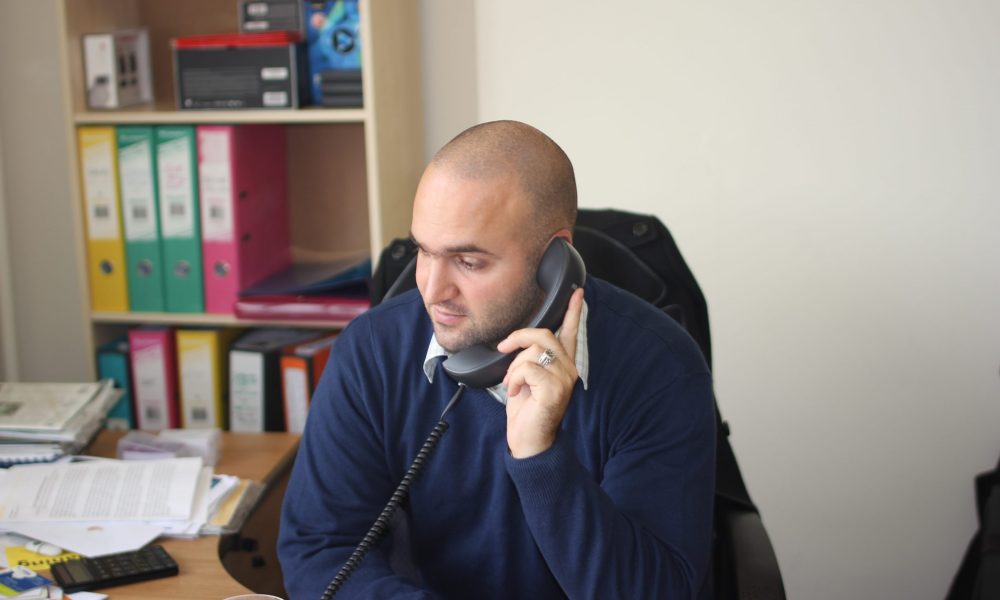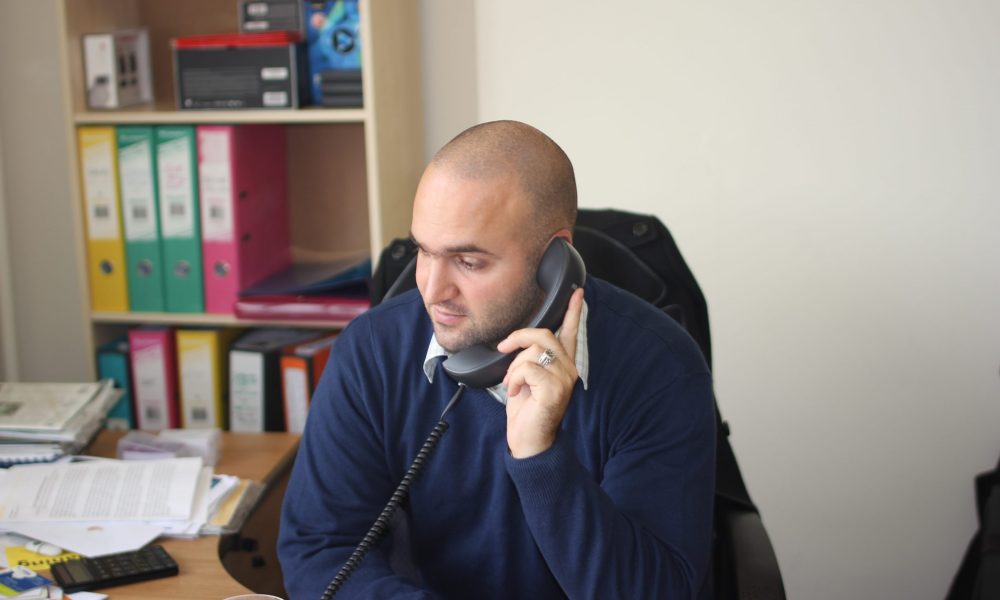 Today we'd like to introduce you to Emil Bachev.
Thanks for sharing your story with us Emil. So, let's start at the beginning and we can move on from there.
I was born in Sofia, Bulgaria to a middle-class family of a power plant operator and a nurse. From a young age, I was fascinated by technology. At some point around 1990, I remember my father brought home my first gaming console – an Atari 2600. I remember it as it was yesterday – it was one of the best days of my life. Only a few years old, I wasn't able to speak properly yet, but I was crushing records on Space Invaders. At this time technology for me was only a new way of entertainment!
While I was in primary school my older cousin and I, used to sneak in at Bait Expo Bulgaria, at the time it was the biggest technology trade show in Bulgaria, think of it as the Balkan version of CES. Every time we were there, it was an amazing experience for me, so much new technology under one roof. It also was the best place to get some free swag and discounted dial-up internet cards. I was the type of kid who would leave his friends to check on his game of Roller Coaster Tycoon. I was inspired by everything technology related, and I enjoyed video gaming a lot.
When I moved to high school, things changed a bit. I wanted to be social and have friends, so I started joining the school's IRC channel. It was a great place to connect with other students and make friends. A week later they banned me from the channel because of a little disagreement with the founder. I did not enjoy being bullied, and I was techy enough to either hack the old school's channel or just create a new and better one! I chose the latter, created a new channel, and attracted the popular kids from each class on my side. We sat down and negotiated the rules of the new channel, and I gave them enough power to enforce those rules. Now I was the founder, and our school channel was no longer a dictatorship but a democracy – no one was ever banned from the new school chat room for having a different opinion. In less than a month, my new school IRC channel attracted the crowds and surpassed the old channel. I had my 'Mark Zuckerberg' moment as I instantly became the local high-school star too. I never became a millionaire though (laughing). It was fun because I managed to connect people with one another while taking advantage of social media's perks, before 'social media' even existed as a term.
After graduating high school, I wanted to pursue further education and start building a career as a journalist. In the early 00's Bulgaria was not the best place to make a career. I managed to get a job offer from a well-known sports news website. It was the time when people were still getting their news from TV or physical newspapers, so it was not the most prestigious job, but it was a great way to enter the industry. My endeavor there was useful as I learned more about the foundations of how online media works from within. It was my first job, so it was a great start, but I wanted a job that is more influential, so I managed to get the attention of the biggest private national television in Bulgaria – NOVA TV. They offered me a position, and I knew that if I worked hard, I would make it to the top. I was 19 years old fresh out of school, and I was already mingling with local celebrities and had my voice on national TV! I was doing what I loved, but I was not financially satisfied. It felt awkward to be successful yet still broke. Unfortunately, this is how things were in Bulgaria at the time, so I decided to take action – I packed my belongings and relocated to the UK. I moved to Canterbury, where I earned my BA degree in Film, Radio and Television Studies. It wasn't easy, but after four years I graduated with honors.
I managed to get my first full-time position at a boutique PR agency in London. Our office was in Soho, a trendy Central-London neighborhood, and it felt amazing to be part of the whole London buzz. I started working hard and delivered hundreds of awards for the company's clients. This is where I made some great connections and learned how technology PR agencies work from within. When I joined the company, it consisted of the managing director and me, and we had only two clients. When I left it, there was a team of 7 full-time employees and a portfolio of 10+ clients. At one point, one of my co-workers and currently an account director in a prestigious London tech agency asked me, "Emil, have you thought of starting your digital PR agency? Judging from the results you deliver, I see it may end up working out well for you." I was so young that going on my own didn't feel like an option at the time, so I just accepted the compliment and continued on driving results.
I realized I couldn't' grow more in the same company. I had a team of very talented account executives, and we were all doing a great job. But I wasn't gaining new skills. I knew that I was ready for the next step, but I wasn't sure where the next step was as I already was number 2 in the company there was no way for me to become number 1. The next thing that had to happen was to have my name on the wall, and I knew this was never going to happen if I'd stayed where I was. So I went on a lookout for my next adventure. I wanted to move up! I received a job offer for an account manager position from one of the top ten technology PR agencies in the UK. As far as I know, at the age of 24, I was their youngest ever account manager. It was a tremendous honor to be part of a team of about 15 people who generated more than $3 million in PR services revenue per year! I started earning well, I had a team, and I was working for amazing people. During my first month there and only by keeping my ears open, I learned more about the industry than I learned for my four years at university. It was a dream come true. I was obsessed with new media marketing communications, and the type of agency I joined was very traditional old-school PR firm, so they liked the new stream of fresh blood I was giving them. I learned a lot about how old-fashioned PR agencies get things done, and I managed to develop their new media service offerings. My line manager was a great inspiration too. He embraced the potential I had and helped me smash all records possible.
My team was usually able to hit the quarterly deliverables in the first two weeks of the quarter. This was unheard of! Around this time, I become a dual citizen too – I added UK citizenship to my list of nationalities.
I always wanted to move to the US, so I managed to obtain a permanent residence card, and I arrived in the US in June 2014. My employer at the time accommodated my request to telecommute, so I started working from home. I also started freelancing for the oldest technology PR agency in Silicon Valley. Even though I was never employed by them and was never deeply involved in decision-making, it was fun as it allowed me to observe how Silicon Valley tech PR agencies operate. The processes there were so much different than the ones we had in Europe.
The move to the US was smooth, and only 18 months after arrival I bought a lovely property and began living the South Orange County life. I finally felt confident enough to go on my own and start building my dream. I founded Bacheff Communications on June 20th, 2016.
We're always bombarded by how great it is to pursue your passion, etc – but we've spoken with enough people to know that it's not always easy. Overall, would you say things have been easy for you?
The road to success is never easy, the first major struggle I had was in Bulgaria. Since I was young, I dreamed of becoming a journalist, and it was a major drawback when I did not get accepted to study journalism in college. Corruption at the time was a major problem in Bulgaria, so only people with money were allowed to pursue prestigious degree paths such as journalism. However, I did not give up, I managed to start working as a reporter for a popular sports website and managed to find my way into joining the team of the most popular sports broadcast in Bulgaria. The employers saw my potential, but the corrupted education system didn't.
Even though I had the exceptional job that only lucky people get after they get a degree, I was still disappointed that I couldn't enroll in any media related discipline. I could have stayed and worked hard at NOVA TV, but I knew that one day I was going to need a degree should I want to move up the hierarchy. So I decided to leave the country and move to the UK to pursue higher education and better career opportunities.
Leaving all my friends and family and moving to a cold rainy country on the other side of Europe was not easy. My English was at an acceptable level as I graduated a language school, but there certainly was a culture shock. Battling the new life wasn't easy. I had to deal with lots of new things, including hate crimes – my house got egged by the locals in the first few weeks only because they knew we were Europeans and were speaking a different language than English. Tires of my friend's car were slashed on a weekly basis to the point that he stopped driving it. It was not a pleasant experience to feel unwelcome. However, with the support of my girlfriend then and wife now, I managed to finish school. I graduated with honors, but I was so financially stressed that I did not have the time for creativity. I was spending some time on developing my social media profile, at one point in life I was the Bulgarian with the most Twitter followers in the world, most of the celebrities had less Twitter followers than me. However, who has the time to develop online communities or chat rooms when you have your landlord waiting for a payment. I had no time to socialize while in university, I had to study and work hard to stay afloat and get the degree I wanted.
The next big struggle was the move from a small town in England to the 8+ million city of London and nailing my first full-time job. Luckily, I had a huge social media presence that attracted the eyes of marketing and public relations agencies, so this was not that hard. I also had developed some contacts already as I was freelancing a lot in London. Even with limited free time, I was able to deliver great results for my clients, but staying afloat in one of the most expensive cities in the world while maintaining my dignity was not easy. Finally, I started mingling with tech journalists, and I managed to get my first full-time job. Then I had incredible 3-4 years working with some of the best PR professionals in the world and managing the media presence of many tech conglomerates. I swiftly transitioned my life in the UK to the one in California.
Life in SoCal is great; my only struggle so far has been buying a house in Orange County. I was on a salary from a UK company and mortgage lenders refused to recognize my foreign income as valuable. They said they cannot verify it. They rejected my mortgage application and stated that I need to find a local job. I was forced to give up on my well-paid telecommuting job and find a local one. I had offers from tier 1 agencies to relocate to NorCal and start my life there, but I wanted to settle down in Orange County. I gave up my fancy London job and accepted a position as a retail sales assistant at a popular wireless carrier. My previous line-manager was an MBA with Ph.D. in chemistry, and my new manager had a high school diploma and ten years of retail sales under his belt. He was doing his very best to teach me how to execute shady sales techniques to trick old people into buying things they either did not want or did not understand. I refused to cooperate, so I had daily troubles with management. I knew that selling is important, but I couldn't do it without integrity, and they were asking me to do exactly that. This period was probably the worst of my life. Moving from a top global PR agency to a retail position in a local store was mentally unstimulating. Even though it wasn't a pleasant experience, I managed to hit a salary good enough to get approved for a mortgage. The moment the deal was finalized and the house was ours; I quit my retail job. My sentence was over! This was probably the hardest time of my life, but at least I ended up a homeowner, and I was able to get back to what I do best.
So let's switch gears a bit and go into the Bacheff Communications story. Tell us more about the business.
While I was trying to get employed by a US company in order to get my mortgage application approved, I looked for local PR agencies that might be a good fit. I was surprised to see that no reputable technology PR firms have branches in Orange County. There were a few options, but they were not even close to the level of my previous employers. It would have been a significant step down for me, and I was already freelancing for a quality tech agency from San Jose. CA. Not having proper electronics PR counsel within 50 miles radius of my house felt weird as Orange County is supposed to be progressive. There are a lot of high-tech companies in OC and LA. This was yet another reason that inspired me to start my own business. I knew it was going to be a success as there was no proper competition. So I ended up founding Bacheff Communications – the only truly global full-service technology integrated marketing communications agency in Orange County, California. As a renowned PR firm, our sole purpose is to protect, enhance and build your reputation using the power of both traditional and new media channels. We focus on helping consumer technology and electronics companies. Our international expertise has been developed over the years through focus on these areas alone. Simply put, we are high-tech PR mavens ready to win battles for you.
It may sound like rocket science to most but what we do is very simple. We connect brands with audiences. We do this by generating positive coverage in the media sources that your customers and prospects read and listen. We shape and refine the stories the press wants to publish and provide them with trusted and relevant content. We have expertise across a broad range of tech including computer components, virtual reality, augmented reality, wearable tech, photography equipment, mobile phone accessories, multimedia software, security, telematics, gaming, electronics, semiconductors, 3D printing, cryptocurrency, smart home, internet of things, crowdfunding, drones, health gadgets, connectivity and eco-friendly technology. Here at Bacheff Communications, we believe in delivering PR that's accountable. Our work increases our partners' brand awareness and accelerates growth. It's the type of PR you want for your business.
I guess we are starting to get noticed on a local level too as Bacheff Communications was recently listed as a Top Branding PR Agency in LA, Top Digital Marketing PR Agency in LA and a Top Public Relations Agency in LA. Unlike most businesses, we were profitable from day one.
What sets us apart from the others is the fact that we only work with technology-related clients and we do not collaborate with everyone who has a budget. Neither we pitch new business to everything that moves.
We are not your typical PR service provider. We might be a young company, but we already have a reputation for only working with the best, and we plan on maintaining it this way so do not get offended if you invite us for a pitch and we politely reject it. It is true that every company has a story, but not every company has a story worth telling.
What makes us better is the fact that we are global. About 90% of our business comes from companies based overseas. We have clients from Spain, Germany, UK, Bulgaria, China, and Korea. We speak their language; we have international experience; we know how things work in every economic area of the world. We can organize media events at Computex in Taiwan, Mobile World Congress in Spain, Eurogamer in the UK, IFA in Germany or CES in Las Vegas. We've been there, and we know the type of media that goes to these events – those journalists rely on agencies like Bacheff Communications to deliver the quality content to their audiences.
We are proud that brands with 50+ years of history appoint us to represent them to the world. Most of our team members weren't even breathing air when those companies have been doing business. It is a real pleasure to know that people trust you with such tremendous assets – what we do for them is shaping the image of what people think and see when they look at their brand. Our work not only promotes our clients' products and services – it paints the picture of how those brands portray themselves to their current and prospective customers as well as shareholders.
Many of the YouTube stars, aka YouTubers, that you see on your Facebook and Twitter timelines have arisen to influence with the support of agencies like Bacheff Communications.
Has luck played a meaningful role in your life and business?
Luck does not exist; good science and math do.
Contact Info:
Address: 620 Newport Center Drive, Suite 1100, Newport Beach, CA 92660
Website: https://bacheff.com/
Phone: +1 (949) 667-3645
Email: info@bacheff.com

Image Credit:
Bacheff Communications
Getting in touch: VoyageLA is built on recommendations from the community; it's how we uncover hidden gems, so if you know someone who deserves recognition please let us know here.