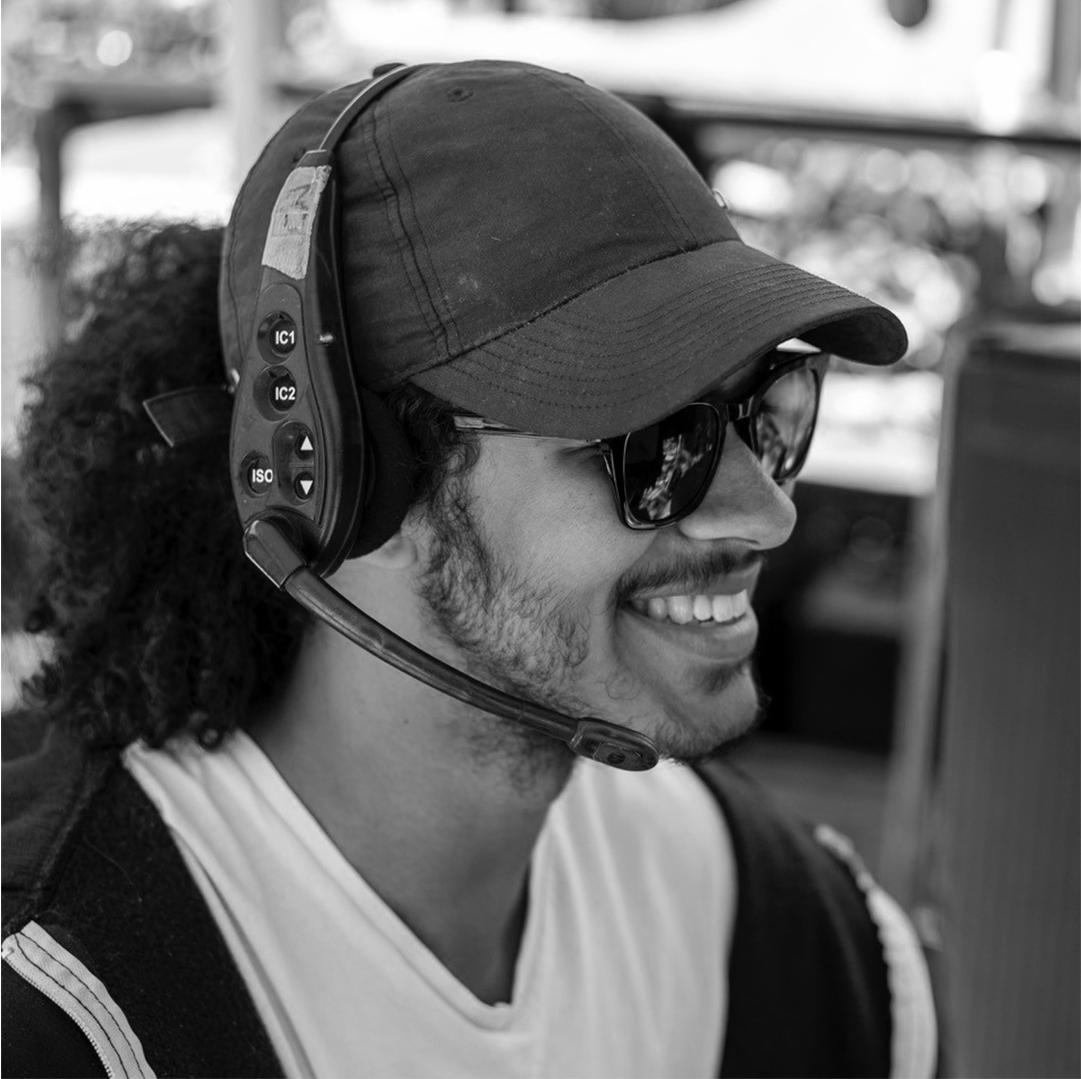 Today we'd like to introduce you to Azariah Bjørvig.
Azariah, let's start with your story. We'd love to hear how you got started and how the journey has been so far.
I'm 20 years old. I am born and raised in Denmark by my Danish Mom and my 'Mormor' (my maternal Grandmother) but spent a lot of time in New York with my American Dad. I started working professionally in the film industry in Denmark aged 15, but in truth, my dream of pursuing Cinematography started when I was 8. I was at a sleepover at my best friend Anthon's house and asked him what he wanted to do to when he grew up – he replied that he wanted to be a Film Director – So I said that I would be his "Camera guy". My Mom was a photographer, so growing up I always had a camera in my hand and it seemed like the obvious choice to be "the guy behind the camera".
At that point, I had no clue what a Cinematographer was or what the role entailed. That year Anthon and I shot our first film The Cop. I played the central character – a badass policeman who took on terrorists. Anthon played all the other characters. I recall not enjoying the acting part at all; but I loved the feeling of holding the camera. I had no clue then how big a part of my life it would become, but as I learned more and more about the craft the more I knew that this was what I wanted to dedicate my life to. My Dad works as an art director in New York, so we share a passion for visuals. He's put me onto movies like Snatch and The Usual Suspects – and opened my eyes to DP's like Roger Deakins and Robert Richardson. He also loaned me his technical manuals to study. My mother was a successful photographer before she turned her hand to event management. Through her work, we moved to London when I was 12 years old, where I got to experience a whole different culture and the challenges of finding my place in a big city. I spent my spare time attending a small film course while there and grew more confident. Spending summers in New York with my Dad, I took a summer course at NY Film Academy at age 14.
After returning to Denmark to finish secondary school, I spent a lot of time reaching out to DP's trying to get on to sets or even just have conversations and learn about the business. I quickly learned that there was no one way to become a DP and that everyone had their own individual paths. I set my sights on applying to Next – a Danish Film & TV School that combined academic education with an internship program. I was lucky to secure an internship with worldwide ad agency J. Walther Thompson. At that time, they had a production company called Friendly Content where I got to work closely with editor Mark Pilegaard and producer Anne Marie Elkjaer, editing commercials. I dived in and learnt all about the production process, dealing with clients and understanding budgets. I feel that all the time I spent on editing has given me a great skill of being able to visualize the end product and edit scenes in my head as I am on set. Mark & Anne Marie knew about my passion for cinematography, so they would always book me in the camera department or working in G&E whenever we had shoots. This gave me an immense understanding of kit selection, etiquette on set, the different roles and overall workflow. It also gave me the opportunity to work for many different cinematographers and learn from them.
On weekends I would grab my camera and shoot short sci-fi and psychological thrillers with my friend Anthon and music videos with Mark. By then, I had grown a strong network of professionals in the Danish film industry and I made the decision to go freelance as a DP and 1st AC in early 2017. That same year I decided to go for one of my biggest dreams – applying to AFI in LA – although I knew it was very unlikely to get in since I was much younger than the average recommended age. I decided to still go for it and give it all I got as I really felt that AFI would be perfect for me …. And it paid off! I recently graduated from American Film Institute in Los Angeles as the youngest cinematography fellow ever. AFI was a short but incredibly intense two years masters that helped immensely to grow my visual storytelling.
One of my AFI thesis films, A KID AND HIS PANDA has been selected as a finalist in the prestigious Camerimage film festival. At 20 years old, I have already traveled to all seven continents, studied in Denmark, New York, London and LA. I have shot commercials in Helsinki, filmed music videos in Antarctica and documented Michelin-star chefs in action in London. My days are now spent on set and I feel so fortunate to do what I love – and I'm very excited to start my next chapter and begin working in LA. Last week everything came full circle, when it was confirmed that I'm shooting a feature film next year with my best friend Anthon, he was the person that this whole story started with, and it's been an amazing journey that I can't wait to continue.
Has it been a smooth road?
I think some of the biggest challenges are really starting for me now – starting a fresh in LA, having graduated from AFI, it's quite clear that I don't have the same network as I did back in Denmark. However, that is also very exciting to me, meeting new people, starting new collaborations and just diving in at the deep end – that is something I've always liked doing. I don't necessary see obstacles and challenges as a bad thing – I think we need them to grow and advance. Obviously, navigating this new pandemic world is something I'm sure we are all struggling with currently. But I am trying to make the best of it, adapt and keep working hard for my dreams.
We'd love to hear more about your work and what you are currently focused on. What else should we know?
As a cinematographer, one of the most important things to me is creating visual storytelling that comes from the heart. I love trying to always find an aspect of the written material that I can personally relate to on some sort of level, therefore creating visuals with a more human and personal aspect to it. This craft is my favorite thing to do in the world and it has been almost all my life. I love what I do and pour everything I have into it.
Is our city a good place to do what you do?
Los Angeles is the perfect place for what I do. Of course, productions have slowed down a lot due to Covid-19, however before that, I don't think there is any other place in the world with as many productions running as this city. There are so many opportunities, and a lot of the artists that I look up to and would love to collaborate with are located here. I am very lucky to have dual citizenship, American and Danish – therefore, I travel back and forth to do work in either region. One of the aspects of this job that I've always loved is that there are possibilities to work in many different countries, and productions often bring you to a lot of new places.
Contact Info:
Suggest a story: VoyageLA is built on recommendations from the community; it's how we uncover hidden gems, so if you or someone you know deserves recognition please let us know here.