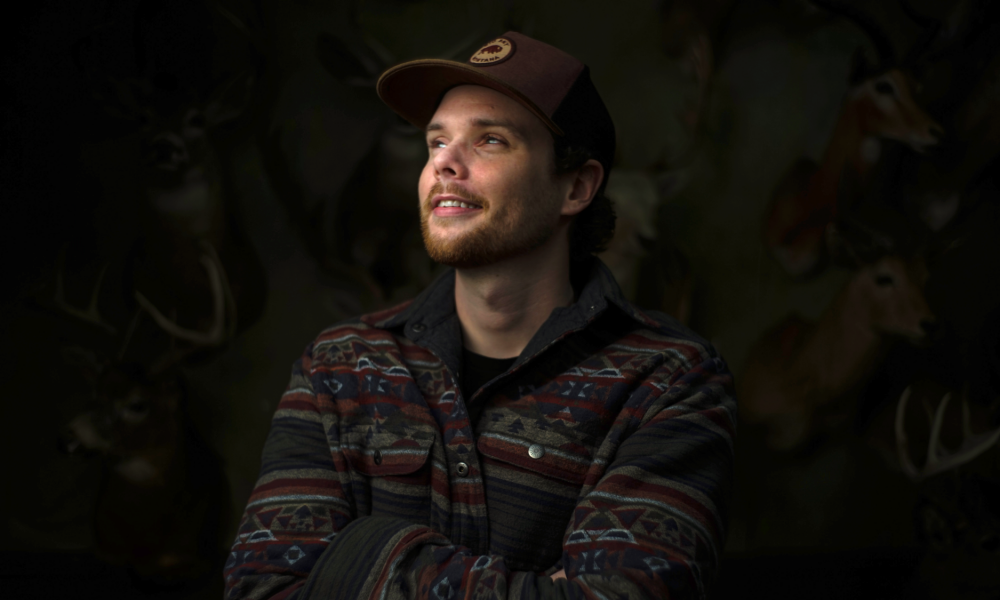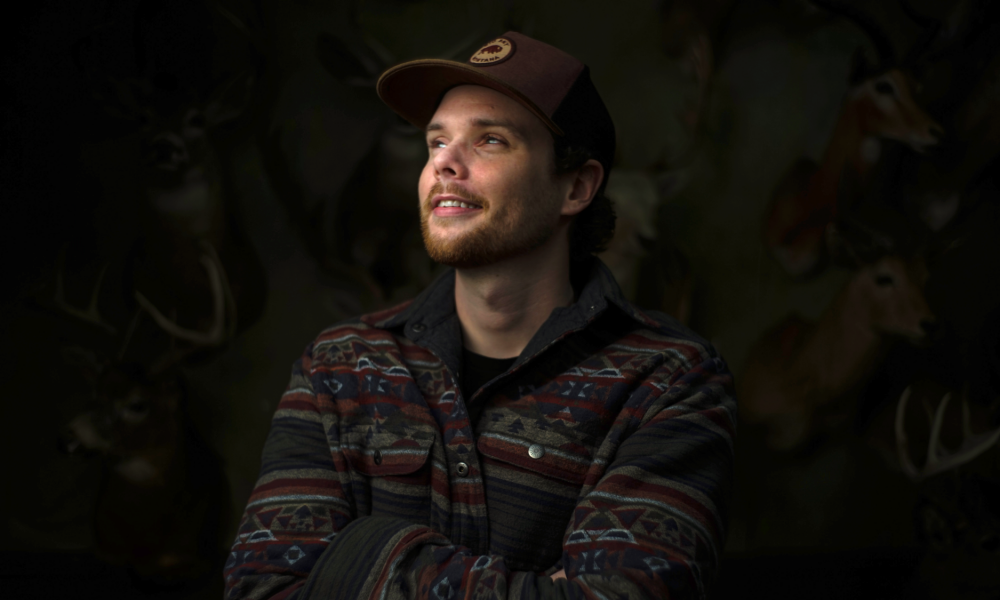 Today we'd like to introduce you to Austin Rourke.
Austin, can you briefly walk us through your story – how you started and how you got to where you are today.
I am a writer/director who recently graduated from the American Film Institute in Los Angeles with a Masters Degree in Directing. I work primarily in the thriller genre, with a particular emphasis on the idea of family and/or the fear of losing a loved one. I don't think you can discuss the development of a person without understanding how their family structure molded that person into being—how the family created their belief systems and their personality quirks or flaws, and so I'm often intrigued by stories that involve family in one way or another. For example, I have a western-thriller feature script that I wrote that revolves around a family in the 1880s desperately navigating their Rocky Mountain coal-town, and the terrifying subterranean coal mine beneath, in search of their two young children that have mysteriously disappeared. In that, I explore how trauma and extreme external and internal pressure affects different people in different ways, and delve into how a person's true character is revealed when forced past their breaking point.
In the genre realm of the thriller, I'm also fascinated by how people's minds work and how complex the human psychology is. I think the darkest or most terrifying place on earth can often be inside a person's mind, and so understanding the psychology of the mind and working within the realm of realistic possibility when it comes the corruption of normal thought is endlessly fascinating to me. I think this is reason that Stanley Kubrick's 'The Shining' is so incredible. This idea also extends into crime-thrillers, particularly those that involve serial killers. I believe people are so readily fascinated by serial killers because they operate under a belief system that the normal person can't fathom or wrap their head around, and understanding the psychology behind a crime so evil as murder or kidnapping is endlessly intriguing. This is another world that I've been exploring in the feature-length version of my AFI thesis film, 'A Strange Calm'. But for me, it doesn't necessarily have to be limited to thriller. There's a feature script I've been developing about the Vietnam War and how drastically the normalized killing of the enemy changed the psychology of the soldiers, and how some would almost develop a taste for blood in certain circumstances. I'm drawn to filmmaking because of how many incredibly captivating aspects of the human story there are, and what better job to have than filmmaking where you can explore all those ideas, questions and stories.
As for me personally, I am originally from the Greater Boston area where my love for filmmaking first began when I saw Toy Story back in 1995. It sounds a bit cliche, I know, but it was from that time, at the age of five, that I always insisted I wanted to be a film director. From an early age, I was constantly making little short films with my younger brothers and obsessively carrying my mom's camcorder around town any time I'd hang out with friends. It's an origin story that many filmmakers share, so it's not necessarily unique, but the ability to have access to a camera at such a young age was what allowed me to hone my understanding of visual storytelling in an unobstructed, natural way. The reason this 'I always made short films with my siblings as a kid' origin story is so prevalent amongst filmmakers is because those horrible short films that we made in childhood were fundamental in our development of understanding visual storytelling going forward, whether we knew it or not.
After high school, I attended undergrad at Rutgers University in New Jersey, where I majored in Journalism because the school didn't have a film major at the time. I made a couple of short films there, shot by myself with a DSLR and a sound guy, which won a couple of awards at smaller festivals in the area. It was there, however, that I made the determination that there was simply no other career choice I could pursue and, all along, I had never truly considered another path other than filmmaking. The need to tell stories in the visual medium was something I simply couldn't fight, and with the guidance of a couple of important instructors, I was set on my path to becoming a director.
I took two years off after undergrad where I lived in New York City, drove a delivery truck in Manhattan and tried to grapple with the big, bad city while having no idea how to initiate films on my own. Two years later, I was accepted into the American Film Institute in Los Angeles where I met the most amazing community of filmmakers that I will hopefully be collaborating with for the rest of my career. AFI was truly instrumental in taking my knowledge and skills in filmmaking to a professional level with how intensive and hands-on the program was. Collaborating with some of the best young talent around, who were taught to hone their own specialized skill at AFI, such as cinematography or producing (as opposed to a broad education in filmmaking as a generalized concept), was allowed my work to elevate to entirely new level that made my undergrad films look like my childhood films.
Has it been a smooth road?
I don't think any filmmaker has necessarily has a "smooth road". It's always a very confusing path to take when pursuing such a daunting, nebulous career path because, as any filmmaker who has "made it" will tell you, every single one of them took a different path. There's no getting a job after college and moving up in the system. You just have to create. And it can be quite terrifying when you're younger because you put so much heart and work and personal experience into what you create, and then more likely-than-not, 63 people on YouTube will watch it because you begged your friends on Facebook. It can be hugely discouraging. It's also an artform that is so readily consumed by the masses that most people don't understand how difficult, labor-intensive, and collaborative-by-nature it is to make a film. But if you keep working at it, hone your skills and dig into who you are as a person and what story you're trying to tell, eventually you may gain some traction. I'm sure all of my collaborators at AFI will tell you that there are a ton of projects they've worked on that they can't even look at anymore. But it's those horrible projects that you hated making in your developmental years that are instrumental in who you eventually become as a filmmaker. So no, there's no smooth road for a filmmaker.
When I left undergrad and lived in New York City, I was depressed and aimless. I had a handful of friends, I didn't understand what it meant to find a job in filmmaking, I couldn't start creating films out of the blue because filmmaking is fundamentally a team effort, and so I didn't know what to do. It wasn't until I got to AFI in Los Angeles, where I could work with a full team of creatives and a crew to make the project come to life, that I really understood what it takes to be a filmmaker. But now AFI has ended and we all have a new set of difficulties to overcome, namely, getting to that next level– which is writing, directing, or shooting our first feature-length film. But I think the industry has been undergoing some truly drastic changes in the last couple of years, and now the velocity of that change has only increased due to the pandemic, and these changes are for the best. A whole new world is opening up for younger filmmakers with unique, original stories to tell so I think it's an exciting time to be a filmmaker.
We'd love to hear more about your work and what you are currently focused on. What else should we know?
I'm a writer and director who has a particular fascination or interest in the thriller / crime-thriller / psychological genre. As I said, I'm drawn to stories that are based, in one way or another, on the importance of family and the fear of losing of loved one. I think film is arguably the best medium (other than possibly literature, since novels can be so much more internal than film) to explore how people might react under extreme pressure. People's true motivations and character aren't revealed unless pushed to their ultimate limit, and in normal life, that limit may never be reached.
So exploring that facet of a person's character in film is an opportunity one might not find in other vocations. I'm also intrigued by the human mind and how complex and terrifying it can be at times. I'm fascinated by how the evolution of our species has ingrained within us a plethora of subconscious shortcuts that we may not be aware of. For example, there are a number of stories where people have had run-ins with serial killers and didn't realize it until later, but they always say when retelling their story, that if your instinct is telling you something is wrong about a person, trust your gut. There were subconscious cues that they were reading from the other person that told them they might be in danger, and they listened to them. They're often so simple that they seem generic but I find the way the brain works to be fascinating.
I am interested in horror, but I think horror as a genre often falls flat because the genre relies on the same tired structures and themes over and over again. What I'm more interested is the idea of "creepiness" or dread, which sometimes falls more in the category of the thriller. "Creepiness" was recently defined as 'anxiety aroused by the ambiguity of not knowing if something is to be feared or not'— and I think the ambiguity that arouses fear is much more exhilarating than straight-up terror. Horror, to me, takes the viewer's imagination out of the equation by showing what is scary, and when you take the audience's imagination away from the equation, you're boiling down something that could blossom and become much more colorful in the viewer's mind. The imagination is always more colorful or terrifying, depending on the circumstance than the image.
I think to set yourself apart in an industry like filmmaking, where so many incredible films have been made and every story has been told, you just have to have your own unique take on how you see the world, and how you tell stories. For example, with the western-thriller feature script I wrote, I hope to bring new elements, or a new take, to the western genre which, like horror, often relies on familiar themes and structures. My goal as an artist is to introduce new, exciting takes in an entertaining way. To me, at the end of the day, movies are still entertainment, they're a form of escapism, and if you're able to introduce a new take, a unique outlook on a story, and explore new philosophical questions or ideas within a familiar format than you might have a chance at succeeding in the medium.
If you had to start over, what would you have done differently? 
I'm not sure. It's a tough question because I think everything that a person goes through is, in one way or another, necessary to who they become. I don't know if removing a particular element from my development, because I didn't enjoy it at the time, would be detrimental or not to the person I became today. Maybe I would tell my younger self to not be afraid of pursuing filmmaking as a career and would have started on this path a little earlier. But I'm not sure; everything in a career as strange and unconventional as filmmaking is a learning lesson, and you don't want to deprive yourself of those important fundamental lessons, even if they are painful at the time. It can be a tough path to take a lot of the time but it's a vocation worth fighting for.
Contact Info:
Image Credit:
Joel Schaeffer, Leah O'Connor, Scott Smith
Suggest a story: VoyageLA is built on recommendations from the community; it's how we uncover hidden gems, so if you or someone you know deserves recognition please let us know here.